This revelation of what South African soapie actors earn as salaries per week may come as a shock to you. Many of us watch a lot of South African soapies from Generations to Scandal as some of South Africa's finest actors and actresses take the stage to tell some of the most addictive stories ever but how much do they earn? What keeps them motivated to keep acting? Is it the money, fame opportunity to change the society or just pure passion for acting?
In some other countries, acting has become a very lucrative career path that offers a fulfilling financial reward not to mention the unrivaled publicity and celebrity status that would automatically be conferred on you, however, would you say that it is the same for South Africa?
'Soap Operas' or "soapies" are usually in the form of weaving parallel narratives, each of which is usually driven by a character and offers a widely varying scale of rates which is based on audience research figures that differ very significantly across the board.
The entertainment industry is often filled with drama which is usually stimulated by various factors; the most common of which is remuneration. The recent termination of contracts of 16 actors and actresses on Generations; an SABC 1 soapie, that draws in excess of 7 million pairs of eyes to the TV screen daily has not only initiated a lot of mixed reaction but has made open one of the most obscure statistics of the industry – earnings and salaries.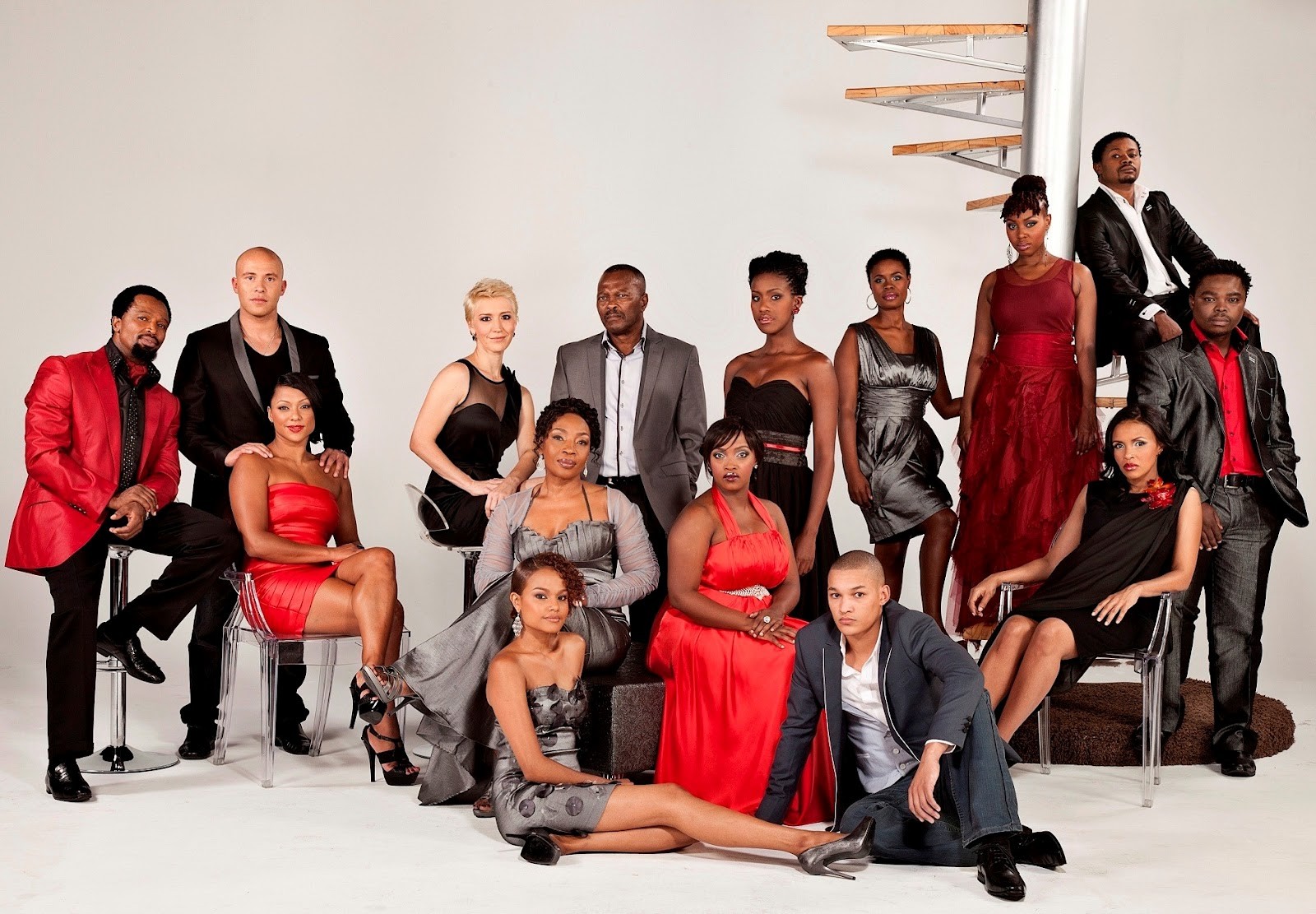 The issue of sacked Generations actors and actresses, has of recent become a matter of political debate and there has been an appeal to the communications and labor ministers to get involved.
South Africa's prominent politicians including the likes of Arts and culture minister Nathi Mthethwa and the sports minister Fikile Mbalula are among those who are ready to "bridge the generational gap" between the Generations stars and the management.
It was reported that 16 Generations stars on the 18th of August 2014 had their appointments terminated for undergoing industrial strike action during a dispute over salaries in addition to an upward review of salaries from R16 000 per week to R30 000 per week to "bring their salaries in line with industry standards".
Other issues that prompted the strike action include seeking for rectification of inconsistencies in remuneration, payment of royalties, the provision of social benefits, better working conditions and reduction of working hours per day to 10.
So, how much are they paid and how does it compare to what is paid to other South African soapie stars that feature in Scandal, Rhythm City, Isidingo, Isibaya etc?
South Africa's Generations Actors and Actresses Salaries
In a bid to get more media support and make their "disappointments" known, Generations actors decided to release to the media their new collective bargaining agreement which showed what the lowest paid actors earned: an average of between R5,500 and R8,000 a week. Find out how it measures up against other soapie actors below.
According to a report by Sunday World, several Generations actors like Sophie Ndaba (Queen), an actress that has dedicated over 15 years on the show allegedly earned R17,000 per week on the average.
Zolisa Xaluva (Jason), Thato Molamu (Nicholas) and Slindile Nondangala (Mam' Ruby) who have been with the South African soapie for a shorter period take home between R9k and R11k on the average per week and the likes of Winnie Modise (Khethiwe), Thami Mngqolo (Senzo) and Katlego Danke (Dineo) take home between R11k and R13k per week on the average.
See Also: 100 World's Highest Paid Celebrities – The Complete List
What South African Soapie Stars Earn
The South African Guild of Actors publishes official recommendation on the earning rates which are more or less supposed to be the starting points for negotiations; the essence of which is to provide an industry guideline on actor's entitlements and wages and serve as a clue to both producers and agents alike.
However, during actual negotiations, there are some other factors that are usually considered for instance: how prominent is the role? the storyline assigned to the character and how long the service is required. Other factors that also determine how much an actor is paid include his/her experience in the industry and the amount of time he/she has been with the show.
There are three major classification of actors earnings which are largely based on experience and seniority: a junior actor who is just starting out earns an average of R20, 000 per month; an intermediate actor or someone who is relatively experienced goes home with R25,000 per month while a senior actor who can be regarded as a multi-talented professional and has had ample experience from being around for a longer time in the industry earns as much as R30,000.
The details below are specific salaries offered to actors on various South African soapies
A 7de Laan newcomer – R22,000 a month
A newcomer on Isibaya – R26,000 a month
An intermediate actor on Binnelanders – R27,500 a month
An intermediate actor on Isidingo – R28,000 a month
An intermediate actor on Generations – R40,000 a month
An experienced actor in a support role on Isibaya – R30,000 a month
An experienced actor on Isidingo – R40,000 a month
An experienced actor on Scandal – R60 000 per month
An intermediate actor driving a storyline on Rhythm City – R60 000 per month
Below is a list of Generations Actors and Actresses
Nambitha Mpumlwana (Mawande Memela)
Atandwa Kani (Samora Lembede)
Thato Molamu (Nicholas Nomvete)
Zikhona Sodlaka (Priska Nomvete)
Winnie Ntshaba (Khetiwe Buthelezi)
Patrick Shai (Patrick Tlaole)
Sophie Ndaba (Queen Moroka)
Mandla Gaduka (Selwyn "Choppa" Maithufi)
Seputla Sebogodi (Kenneth Mashaba)
Anga Makubalo (who plays MJ Dlomo)
Zenande Mfenyana (Noluntu Memela)
Zolisa Xaluva (Jason Malinga)
Menzi Ngubane (Sbusiso Dlomo)
Slindile Nodangala (Ruby Dikobe)
Katlego Danke (Dineo Dlomo)
Thami Mngqolo (Senzo Dlomo)
So what do you think of South African Guild of Actors recommended pay? would it be enough to get you into the acting career if you've got the talent and what is your take on the sacked Generations actors? Share your thoughts on our Facebook page.