If you are a fan of family drama and also love watching television series that chronicles all shades of relatable family issues, then you need to hook up with M-Net's posh telenovela, Legacy. The series, which happens to be M-Net's debut telenovela, documents the wealthy Price family and their tussle for power and control of the family's wealth following the death of Sebastian Price, the family's patriarch. Legacy actors are all talented, and they have been putting up a lovely performance ever since the show hit the screen.
For the records, the M-Net show was originally released on August 22, 2020, and airs from Monday to Thursday at 19:00. It was produced by the renowned South African media firm, Tshedza Pictures, while the names of the show's creators are Gwydion Benyon and Phatutshedzo Makwarela. Legacy is being played out by a good number of high-profile South African actors who have made a name for themselves in the acting world.
Profile Of Legacy Actors
As mentioned earlier, Legacy actors are professionals at the job. They all are being followed by an overwhelming number of loyal fans who are deeply in love with their acting skills. Not only has the show being a subject of interest since its inception, the actors as well have earned themselves a lot of public attention since they were unveiled.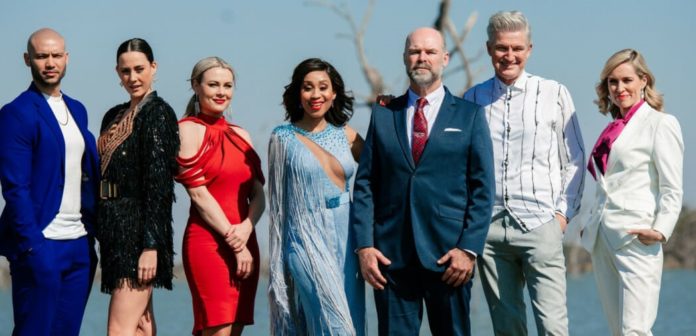 Although the exact amount Legacy actors receive for their roles in the telenovela is yet to be publicized, it is believed that the figures are substantial enough and befitting as well. Let's get to meet the show's actors.
Deon Lotz as Sebastian Price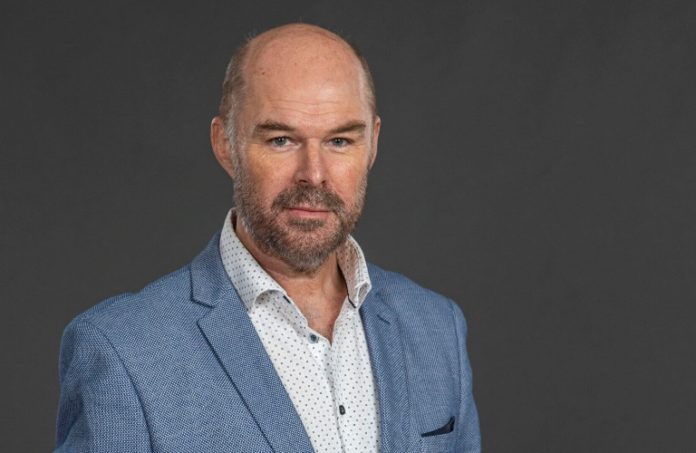 Real Name: Deon Lotz
Character Portrayed: Sebastian Price
Famous For: Playing Kobie Coetzee in the film, Mandela: Long Walk to Freedom
Date of Birth: July 20, 1964
Place of Birth: Cape Town, South Africa
Partner: Madeleine (2016 – present)
Years active: 2003 – Present
The British-South African biographical film, Mandela: Long Walk to Freedom, is just one of the numerous works actor Lotz has starred in since the beginning of his career in 2003. He has featured in over 30 films and about 10 television series, including but not limited to the following:
Starry Night (2016)
Bypass (2016)
The Blue Mauritius (2017)
Hoener met die Rooi Skoene (2017)
The Seagull (Die Seemeeu) (2019)
Consequence (2003)
Blast (2004)
Anner House (2007)
Winnie Mandela (2011)
Dating Game Killer (2017)
When We Were Black (2014)
Though Deon Lotz earned international recognition for his role in the film Mandela: Long Walk to Freedom, he is also well-known in the South African theatre industry. He has been part of many theatrical productions like Wrestlers, Liefde, Anna, and Moeder Moed en Haar Kinders.
The Cape Town-born actor has won a couple of awards from numerous nominations in the industry, some of which include:
Best Supporting Actor, for his role in Moeder Moed en Haar Kinders, Klein Karoo Nasionale Kunstefees (2015)
South African Film and Television Awards (SAFTA): Best Actor – Feature Film for Beauty (2012)
South African Film and Television Awards (SAFTA): Best Supporting Actor – TV Drama for his role in When We Were Black.
Best Supporting Actor, Faan se Trein, kykNET Silwerskeemfees (2013)
Best Actor for his performance in Beauty, (2011)
It is not known exactly how Lotz won his Legacy role, what matters most is that he is suitable for it and will live up to expectations. His character, Sebastian Price, is a successful businessman and the founder and CEO of Legacy Investments. He decided to step down from his position in his company for a successor to replace him.
Kgomotso Christopher as Dineo Price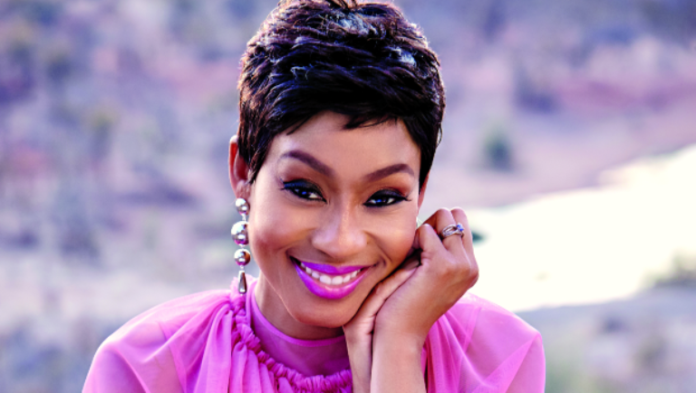 Real Name: Kgomotso Christopher
Character Portrayed: Dineo Price
Famous For: Playing Katlego Sibeko in the South African soap opera in Isidingo
Date of Birth: March 25, 1979
Place of Birth: South Africa
Education: The University of Cape Town and Columbia University in New York City
Spouse: Calvin Christopher
Children: Larona Jewel Christopher and Lesika Langston Christopher
One of the best among Legacy actors, Kgomotso is a talented actress and voice-over actor who has starred in several prominent South African television series. Some of the projects she has been part of are:
Isidingo as Katlego Sibeko
Scandal as Yvonne "YV" Langa
Madam & Eve as a guest actor
Moferefere Lenyalong as a guest actor
Backstage as a guest actor
SOS as a guest actor
Christopher has also appeared in the following theatrical productions:
Romeo & Juliet
Midsummer Night's Dream,
Hamlet
Dr. Faustus
Besides acting, Kgomotso works at MTN as its Interactive Voice Response agent and on the Naledi Theatre Awards Board of Directors as the Non-Executive Chairperson. The actress, who lived in the US and UK until 2008, is yet to share with her fans how she bagged her role on M-Net's Legacy.
Her character on the show is the wife of Sebastian. She was initially uninterested in her husband's wealth but later changed her mind to protect her son and her husband's legacy.
Michelle Botes as Angelique Price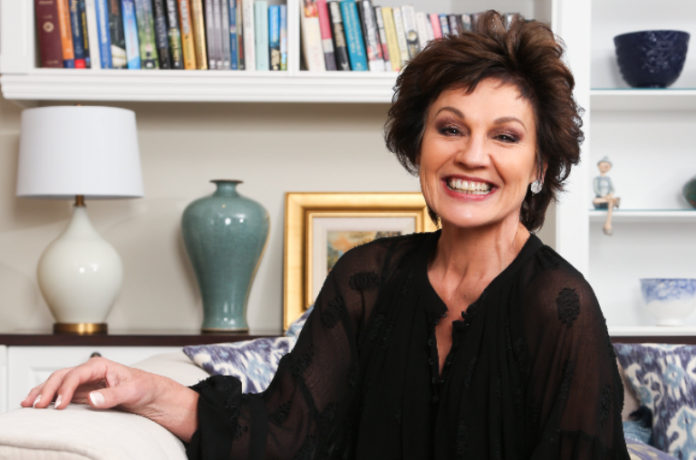 Real Name: Michelle Botes
Character Portrayed: Angelique Price
Famous For: Playing Cherel de Villiers in the TV series Isidingo
Date of Birth: October 12, 1962
Place of Birth: Cape Town, South Africa
Education: Stellenbosch University and the University of Cape Town
Spouse: Ian Roberts (m. ?–1999)
Botes boasts an impressive resume, having been in the game for many years. She has appeared in several movies, theatrical productions, commercials, and TV series. Her wealth of experience includes teaching in aromatherapy and costume, Afrikaans, wardrobe design, as well as English and drama. In addition to acting, Michelle is a professional presenter and translator.
Her professional acting credits include:
Binneland Sub Judice
Isidingo
Bakgat 2
Arende
Lover Under the Weapon
Kings
Ingrid Jonker, A Child Full of Secrets
Paland van Dwaal
Until Death Do Us Part
Dear Heaven, Genis!
On Legacy, Angélique is the mother of Felicity, Sebastian's former wife, who is determined to get his wealth due to her role in the foundation and growth of the Legacy Investments. The names of her other daughters are Alexandra "Lexi" and Elisabeth.
Mary-Anne Barlow as Felicity Price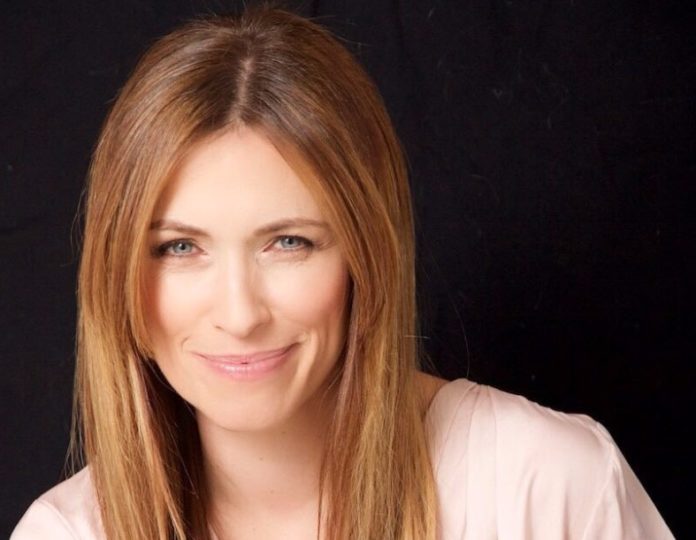 Real Name: Mary-Anne Barlow
Character Portrayed: Felicity Price
Famous For: Appearing in Mama Jack (2005)
Year of Birth: 1974
Place of Birth: Harare, Zimbabwe
Barlow is an actress who has made appearances in a slew of projects in the acting world. She has starred in the following films:
Mama Jack (2005)
Wild at Heart (2006)
Prey (2007)
The River
Roxi as Roxi (lead)
Last Rites of Passage
Winnie
District 10
Sheila
Prey
Number 10
Cape of good hope
Some of her theatrical credits include:
Fanies
Bittersweet
The Vagina Monologues
The Beauty Queen of Leenane
Vacancy flat to let
Mary-Anne's character in Legacy, Felicity Price, is the first daughter of Sebastian and Angéliques Price. She loves her family business and is ready to make sure the enterprise stays in her family's hands. It is not known exactly how she won her role on the show.
Barlow has won a couple of awards for her on-screen performances. She bagged her first award in 2006 and recently won the following:
Golden Horn Award for Best Supporting Actress – Telenovela
Golden Horn Award for Best Supporting Actress in a Feature Film
Anton David Jeftha as SJ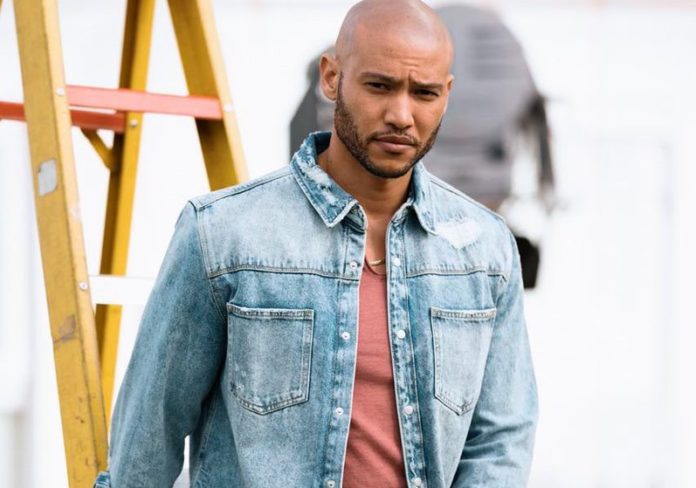 Real Name: Anton David Jeftha
Character Portrayed: Sebastian Junior
Famous For: Starring in the international film, Dominion
Year of Birth: 1986
Place of Birth: Cape Town, South Africa
Marital Status: Single
David is a top-notch actor, model, presenter, and MC. He plays the role of Elizabeth's problematic playboy half-brother in the Legacy. In addition to Dominion, Anton has also starred in Strike Back (2010) and Escape Room 2 (2021), which is a sequel to the 2019 film, Escape Room.
Jeftha is a native of Cape Town. He was born and raised in the city. The actor completed his basic education in South Africa before exploring the acting world. He is yet to win an award in the industry, however, he is an international fan-favorite – many thanks to his role in Dominion. 
Reandi Grey as Elizabeth Price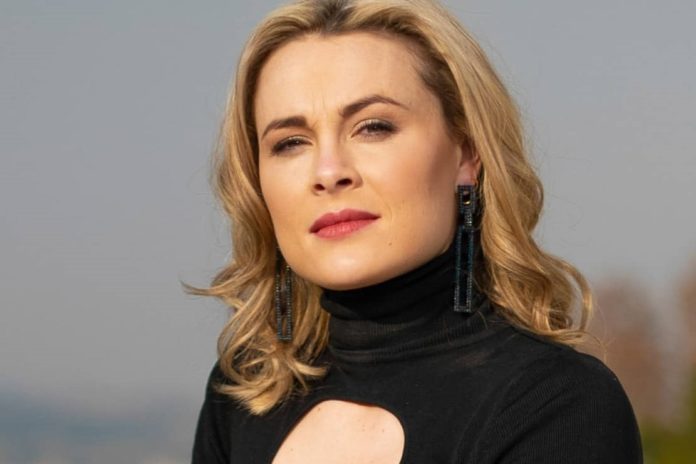 Real Name: Reandi Grey
Character Portrayed: Elizabeth Price
Famous For: Portraying the character Esti on the Afrikaans soap opera 7de Laan
Date of Birth: Unavailable
Place of Birth: Unavailable
Spouse: Dewald Grey
Grey's character, Elizabeth, is the most organized and calmer of the Price sisters. Her family often relies on her intelligence whenever they are in crisis or doubt. Besides 7de Laan, Grey has appeared in Bakgat! (2008).
Jay Anstey as Lexi Price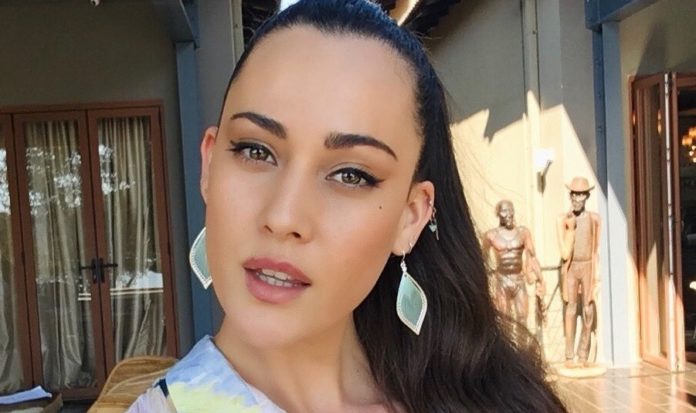 Real Name: Jay Anstey
Character Portrayed: Lexi Price
Famous For: Playing
Date of Birth: February 13, 1991
Place of Birth: Cape Town, South Africa
Years active: Unavailable
One of the most talented performers among Legacy actors, Jay is a model and actress. She is the youngest Price sisters raised in the mansion by Dineo and Sebastian. This talented actress launched her acting career at a young age. She won international recognition at the age of 14 when she starred in the international feature film, Catch a Fire.
Anstey has made appearances in the following films: The Woods, Farewell Ella Bella (as Ella), Last Days of American Crime, Tremors 6, and more. Her TV appearances credits include Isidingo, Snitch, as well as The Girl from St Agnes. Also, Jay has guest-starred in international series like – Blood Drive and Young Leonardo. 
Being a talented actress, it's no surprise that she was among those who bagged a role in Legacy. Although she hasn't mentioned how she snagged her role, her performance alone goes a long way to show that she is the most suitable actor to play "Lexi."
Other Actors That Make-Up The Legacy Cast
Dawid Minnaar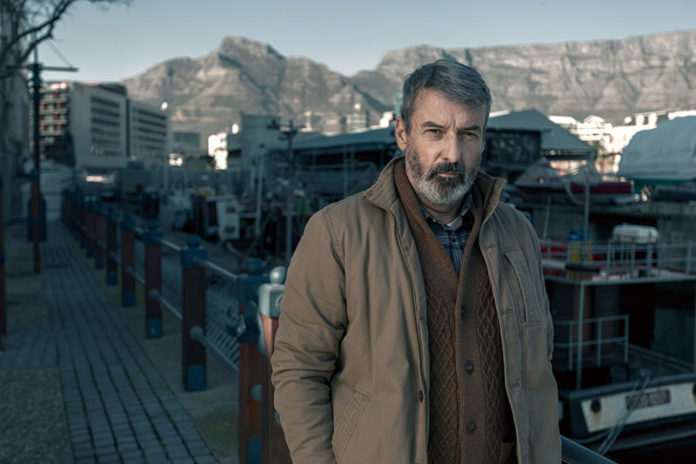 Minnaar plays the fictional character Willem Potgieter, the father of the siblings who are connected to the Prices. William, a recovering alcoholic, is the patriarch of the Potgieter clan. Aside from the show, the actor has made appearances in a couple of projects in the South African entertainment industry, including The Visual Bible: Matthew (1993), and Die Wonderwerker (2012). His most notable work is Poppie Nongena (2019). Dawid was born in Upington, South Africa.
Siyabonga Thwala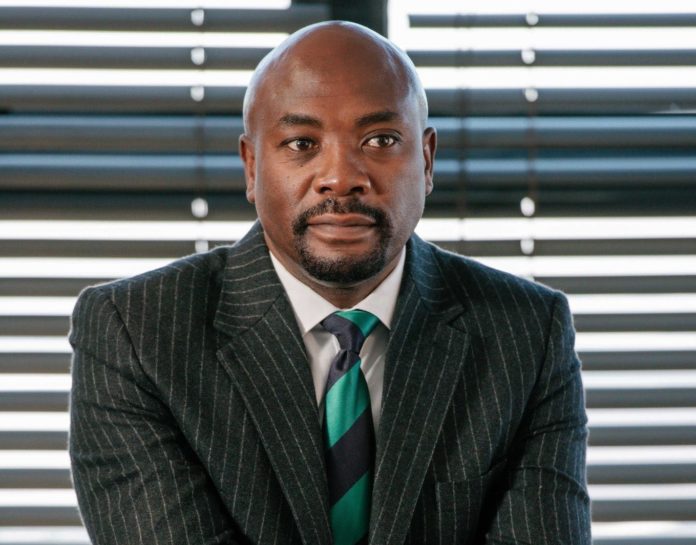 Thwala's character is none other than the manager at Legacy Media and L24 News, Msizi Zulu. He is equally an ambitious board member.
Born on March 17, 1969, in Umlazi, South Africa, Thwala is a prominent stage and TV actor. He is also a businessman, producer, and TV host. He started acting in 1989 and eventually made his on-screen debut in 1996.
Siyabonga has won the following awards:
2014 South African Film and Television Awards for Best Actor in TV Drama Series (Intersexions)
2014 South African Film and Television Awards for Best Actor in a TV Soap (Isibaya)
2014 Royalty Soapie Awards for Outstanding Actor in Soap (Isibaya)
2007 South African Film and Television Awards for Best Actor in a TV Soap (Scandal!)
Leeanda Reddy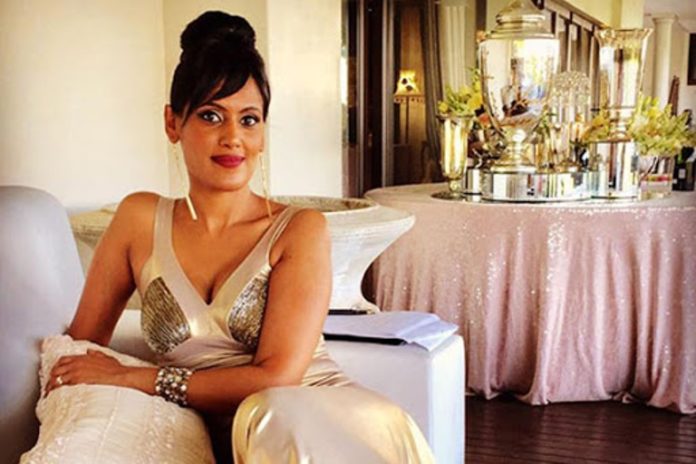 Leeanda Reddy has proved over the years to be an asset to the acting world. As expected, he met the expectations of the public by brilliantly delivering his role effortlessly. Reddy auditioned and won the role of Nirvana Perumal, the board chairperson of Legacy Investment company famed for being tough and witty as well.
Reddy is a veteran actress, having been in the game for many years. Her most notable work, however, is Cape Town, wherein she starred as Kumari Nayar. She has also appeared in Urban Brew Studios's English telenovela iNkaba, wherein she starred as Prevashnee, The Dark Tower, and Diana (2013). Leeanda has an award – Golden Horn Award for Best Actress in a TV Soap – to her name.
Don Mlangeni Nawa
Nawa's character, John, is the only guy who knows the darkest and deepest secrets of the Legacy company. He is equally the longest-serving employee at the firm.
Mlangeni was born in South Africa on June 7, 1959. He has worked with several filmmakers in the South African entertainment industry, but he is easily recognized for portraying Zebedee Matabane in the soap opera, Isidingo. He joined other actors on the show in the year 1998 and left in 2014 after a disciplinary dispute with the TV showrunners.
In 2018, Mlangeni played the role of the queen's younger brother in the Mzansi Magic telenovela, The Throne. Don is also an award-winning actor. He emerged as the winner of the Golden Horn Award for Best Actor in a TV Soap for his outstanding performance.
Other television shows Don has featured in include:
Abomama – Season 1 as Mfundisi
Isidingo – Season 1 as Zebedee Matabane
Rockville – Season 3
'Sgudi 'Snaysi – Season 2
Laqhasha as Don Eric Mlangeni
Uzalo – Season 1 as Dhlomo
Diliza as Don Mlangeni Nawa
Uzalo – Season 2 as Dhlomo
'Sgudi 'Snaysi – Season 1
Stokvel – Season 3
The Throne – Season 1
The River – Season 1 as Thato