7de Laan is a South African soap opera that has been showing on the SABC 2 network since 2000. The soapie was created by Danie Odendaal and is set on the fictional street of 7de Laan (7th Avenue), a popular spot on the Hillside suburb, Johannesburg. Over the years, the show has done a great job in highlighting what a typical average South African passes through, from family struggles and relationships to employment. With its long list of outstanding actors and actresses, 7de Laan has quickly become one of the most beloved soapies in South Africa.
Interestingly, the show is originally done in the Afrikaans language. However, it also has subtitles in English, and sometimes a mix of Zulu language in-between. So far, it has completed over 5000 episodes and 22 successful seasons, garnering several awards and nominations in the process. The show has also witnessed a series of changes both on the main and recurring cast. That being said, below is the list of 7de Laan cast and the actors that play them.
7de Laan Main Cast and The Actors Who Play Them
Aggie Ngwenya-Meintjies played by Mimi Mahlasela
The Sowetan born Mimi Mahlasela joined 7de Laan since the year 2008, and she is currently one of the main actors on the show. The actress has been playing the character of Aggie (that chick from Alex), a cheeky and lovable lady who is always supportive and looking out for her friends. Before joining the show, Mimi attended the Tshwane University of Technology, where she studied drama. She has also appeared in other notable films such as Mad Buddies (2012) and My Father's War (2016).
Alexa Welman played by Carina Nel
Carina portrays the character of Alexa Welman, a doctor who everyone runs to for help. The actress joined the cast of 7de Laan in 2019, and she has quickly become one of the most notable stars on the show following her ability to help those struggling with different issues. However, little did they know that Dr. Alexa is equally suffering an emotional disorder known as bulimia. Asides the show, Carina Nel has also appeared on Queen of Katwe in 2016.
Bonita Meintjies played by Hildegardt Whites
Hildegardt plays the role of Bonita, a very complicated character who is causing so much trouble in Hillside. The unpredictable nature of Bonita has made Whites one of the most interesting figures on the show. She joined the soapie in 2016 and has appeared in over 93 episodes and still counting. Asides 7de Laan, Hildegardt Whites is also known for her appearance in the 2016 TV series Hilde se Hartsklanke.
Connie van der Lecq played by Quinne Brown Huffman
Quinne Brown is a South African actress, and she plays the role of Connie van der Lecq, a nice lady who forgives and forgets. The actress was among the original cast of 7de Laan from its inception in 2000. However, she left the show in 2004 and travelled to America. In 2016, she returned to South Africa and subsequently resumed her role as Connie. But this time, she returned with a dark side. Aside from 7de Laan, Quinne has also starred in other movies such as Ouma se Slim Kind (2007) and Sedona's Rule (2010).
DeWet Basson/Ben Cronjé played by Dirk Stoltz
Dirk Stoltz is one of the prominent actors on 7de Laan. He portrays the character of DeWet Basson, the new owner of the Welman House, as well as the show's villain. Initially, he starred as Ben Cronjé, the henchman of the then cunning businesswoman, Sandre Stutterheim (played by Helene Lombard), who is also in love with her. After being away from the show for 16 years, Dirk made a comeback in November 2019, and this time to make life a living hell for those who had slept with his wife.
Esti Fouche played by Reandi Grey
One of the fast-rising South African actresses, Reandi Grey, is among the newcomers on the show. However, it didn't take long for the actress to wow the audience with her character, who is not just weird and wacky but also embraces life fully. Asides the show, Reandi Grey hasn't had any movies to her credit. According to her, it was her quest for employment that landed her in 7de Laan. The Pretoria-born actress is a graphic design and development communication graduate of North-West University, Potchefstroom. In June 2020, it was disclosed that Reandi will be starring in the upcoming telenovela Price Sisters, scheduled to be launched in September.
Fikani Chauke played by Nicholas Nkuna
Playing the role of Fikani Chauke, the new owner of the longtime Theron & Terreblanche shop, Nicholas Nkuna joined the cast of 7de Laan in 2017. His character is best described as a principled man with a no-nonsense approach. Before the show, Nicholas was a finalist in BET's Top Actor reality TV show. The actor also starred in Skeem Saam, Keeping Score, and iNumber Number, among others.
Ivy Peterson played by Nazli George
Nazli George is a SAFTA Golden Horn Award-winning South African actress and singer. She joined the cast of 7de Laan in December 2019, playing the role of Ivy Peterson, a resilient woman who stands by her husband, Marvin, and family in every situation. Asides 7de Laan, Nazli has also appeared on Afrikaan's TV show Andries Plak and Riemvasmaak, as well as SABC2 the comedy show Color TV.
Justin Booysen played by Dann-Jacques Mouton
Mouton is a South African film, television, and theatre actor. He plays the role of Justin Booysen, one of the outstanding characters on the show. From having a skeleton in his closet to duping his girlfriend and her family, Justin's character has been quite unpredictable on the show, and one of the characters that the audience is thrilled to watch. Asides 7de Laan, Mouton has also appeared in South African biopic My Skolliie, where he played the role of a gangster AB Lonzi.
Lesedi Moloi played by KB Motsilanyane
Born in the North-West Province of South Africa, KB Motsilanyane is a renowned actress, dancer, and music artist. She currently plays the role of Lesedi Moloi in the soapie. Apart from 7de Laan, the actress has also featured in the e.tv soapie, Backstage, and Rhythm City. As a musician, she has released about seven studio albums and has shared the stage with both local and international stars, including Beyonce, Busta Rhymes, Ashanti, and Brandi.
Mariaan Welman plated by Deirdre Wolhuter
Deirdre Wolhuter is a South African actress who is known mostly in theatres. She plays the role of Mariaan Welman, best described as an executive housewife and the matriarch of the Welman family. She joined the cast of 7de Laan in 2016 as one of the major stars on the show. Beyond 7de Laan, Deirdre is also popular for her role in other soapies such as Meeulanders, Backstage, and Soutmansland.
Marko Greyling played by Francois Lensley
Francois Lensley is no doubt one of the oldest actors on 7de Laan. He has been playing the lead role of Marko Greyling since 2003. Although he left the show in 2009 to run a game farm, he has since returned as one of the lead characters on 7de Laan. Aside from the show, the actor hasn't had many movie credits under his belt. Outside acting, he is an adventurer and has visited several parts of South Africa.
Marvin Peterson played by Duncan Johnson
Duncan Johnson is a South African movie star and television presenter, best known for his role as Marvin Peterson on 7de Laan. The actor joined 7de Laan in 2019 as one of its main cast. His character is best described as a family man who is thrown a curveball. Apart from the show, the actor is also popular for being one of the presenters on DStv channel, MNet Africa. He also featured in the SABC2 comedy show, Color TV in 2011.
Nikki Basson played by Danielle Retief
Danielle Retief is a South African actress, dancer, and singer best known for her role as Nikki Basson, the sassy and street-smart daughter of DeWet Basson (played by Dirk Stoltz). The actress joined the show in 2020. However, she had previously been on the show, playing a minor role as Marianne. This time, she has been upgraded to a recurring cast in the series. Asides the show, she is also known for her role as Marelie Beukes in the kykNET series Song vir Katryn.
Rickus Kingsley (Welman) played by André Lötter
Andre is one of the most beloved South African soapie actors and one of the stars on 7de Laan. He joined the show in 2016, playing the character of Rickus Welman. His character is a 28-year-old professional tennis player who obtained a BCom degree just to make his dad happy. His character is best described as hard-working, ambitious, motivated, and self-driven. Apart from 7de Laan, the actor has appeared in Villa Rosa, through which he won a Royalty Soapie Award for his outstanding performance.
Shawn Basson played by Deànré Reiners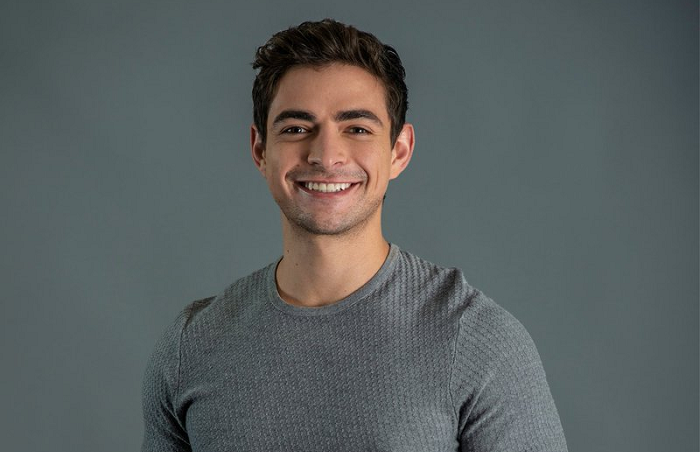 One of the newest actors to join 7de Laan, Deanre joined the show in 2020, playing the character of Shawn Basson, the son of DeWet Basson (played by Dirk Stoltz). His character is a married man who doesn't want to reconcile with his father (DeWet) or sister, Nikki (played by Danielle Retief). However, deep inside, he wants his loved ones to be always around him. Asides the show, the actor has appeared on Playboyz and The Lullaby, among others.
Vince Meintjies played by Jacques Blignaut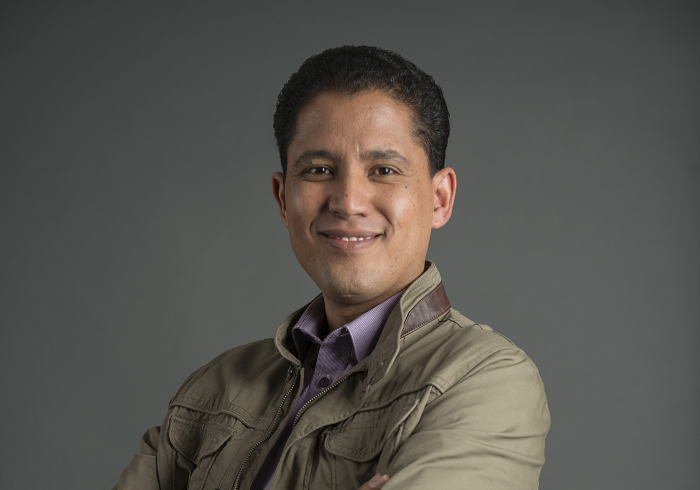 Jacques Blignaut is a South African movie star and one of the popular actors on 7de Laan. He portrays the role of Jacques Blignaut, whose personal life has been chaotic. He finally discovers that his wife, Bonita (played by Hildegardt Whites), has been cheating on him after she kept her pregnancy from him for a long time. Aside from the show, Jacques has also starred in other movies such as Gums & Noses and Scandal!
Recurring Characters on 7de Laan and their Actors
---
André Vosloo played by Marcus Muller
Chris Welman played by David Rees
Christopher Whittaker played by Jiphtael Langeveldt
Edmond "Eddie" Peterson played by El-Kody Langeveldt
Erika Basson played by Corine du Toit
Gabby Kemp played by Blyde Smit
Hettie Bothma played by Karin van der Laag
Karmen Meintjies played by Gabriella Linton
Khethiwe Mthathi played by Sesethu Ntombela
Kopano Sithole played by Thabo Mhlanga
Lana Basson played by Mila Guy
Romeo Peterson played by Clint Aplon
Thomas Fouche played by Vian Singleton
Tjattas Bothma played by Rikus Strauss
Viola "Vee" Peterson played by Zoey Volkwyn
The Following writers have contributed to the success of the show so far:
Jo-Ann Scholtz (Head of Script)
Piet Matipa (Head of Story)
Linda Scheepers (Treatment Editor & Writer)
Alyzzander Fourie (Script Editor)
Cobus Kock (Writer)
Martina Theunissen (Storyliner & Writer)
Lian van der Westhuizen (Storyliner)
Maritha Broschk (Writer)
Marlise Erwee (Writer)
Johann Smith (Writer)
Shemane Harris (Writer)
Luke Matthews (Script Coordinator & Writer)
A Look At What 7de Laan is All About
---
The South African soapie, which was created by Danie Odendaal and produced by Danie Odendaal Productions, revolves around the lives of people living in and around the fictional street of 7de Laan (7th Avenue), a popular location in the Hillside suburb. The show tends to unleash what life is like for an average South African through activities of the 7de Laan residents and their struggle to find employment at either coffee shop, travel agency, or community newspaper.
Most of the shopfronts and streets featured on the show are found in the Melville area of Johannesburg. With its primary language as Afrikaans, the SABC2 show is also subtitled in English, with some Zulu and English dialogue in-between. Having an ensemble cast, 7de Laan continues to wax stronger for over two decades, bringing in a mix of humor, as well as suspense and comedy.
Where and How to Watch 7de Laan
The series first premiered on April 4, 2000, on the South African public family television channel SABC 2. It has continued to air SABC2, with its running time as 23 minutes, Monday through Friday. Although after its inception in 2000, 7de Laan was being aired only on Tuesdays, it was later moved to Tuesdays and Thursdays. As of 2020, the show could be watched five days a week, from Monday to Friday at 18:00, but this was changed in January 2021 after SABC 2 announced that beginning in April 2021, 7de Laan and Muvhango would reduce their weekly episodes from five to three days per week on Mondays, Tuesdays, and Wednesdays.
So far, the show has completed over 5,000 episodes as of January 7, 2021 and 22 successful seasons. It has equally garnered a massive viewership of over 3 million and is currently rated as one of the most popular soapies in South Africa. Interestingly, on June 4th, 2020, 7de Laan celebrated its 20th anniversary and thus appreciating its actors and viewers.
7de Laan Awards And Nominations
---
For a show that has been running for two decades and still counting, 7de Laan has garnered several awards since its inception in the year 2000. Its outstanding storyline, as well as the excellent performances from its ensemble cast, has made the show fans favourite. Over the years, the show has earned over 38 award nominations, out of which it has won about seven of them. These awards include the following:
2018
Nominee – Audience Award for Most Popular TV Soap
Nominee – SAFTA Golden Horn Award for Best TV Soap
Nominee – SAFTA Golden Horn Award for Best Supporting Actor – Patrick Shai
2017
Nominee – Audience Award for Most Popular TV Soap
2016
Nominee – Audience Award for Most Popular TV Soap
Nominee – SAFTA Golden Horn Best Achievement in Make-up and Hairstyling – Theola Booyens
Nominee – SAFTA Golden Horn Best Achievement in Cinematography – Patrick Doddemeade
2015
Winner – SAFTA Golden Horn Best Achievement in Sound Design – Neil Rattray
Winner – SAFTA Golden Horn Best Achievement in Original Music/Score – TV Soap – Jason Cochrane
Nominee – SAFTA Golden Horn Best Achievement in Cinematography – TV Soap – Tenson Hlabangana, Patrick Doddemeade, Vusi Khozane
Nominee – SAFTA Golden Horn Best Achievement in Editing – TV Soap – Julie Lawson
Nominee – SAFTA Golden Horn Best Achievement in Art/Design – TV Soap – Rohan Horn
Nominee – SAFTA Golden Horn Best Achievement in Make-up and Hairstyling – TV Soap
Nominee – SAFTA Golden Horn Best Achievement in Original Score – TV Soap – Jason Cochrane, Louis van Rensburg
2014
Winner – Audience Award for Most Popular TV Soap
Nominee – SAFTA Award Best Achievement in Editing – TV Soap – Julia Scott Lawson
Nominee – SAFTA Award Best Achievement in Art/Design – TV Soap – Rohan Horn
2013
Winner – Audience Award for Most Popular TV Soap
Nominee – SAFTA Golden Horn Best Achievement in Directing – TV Soap – Henry Mylne
Nominee – SAFTA Golden Horn Best Achievement in Scriptwriting – TV Soap
Nominee – SAFTA Golden Horn Best Achievement in Editing – Julia Scott Lawson
Nominee – SAFTA Golden Horn Best Achievement in Cinematography – TV Soap – Stuart Banks, Tenson Hlabangana, Vusi Khozane
2011
Winner – Audience Award for Most Popular TV Soap
2010
Winner – Audience Award for Most Popular TV Soap
Nominee – SAFTA Golden Horn Best Actor – TV Soap – Pierre van Pletzen
Nominee – SAFTA Golden Horn Best Actress – TV Soap – Vinette Ebrahim
Nominee – SAFTA Golden Horn Best Achievement in Directing – TV Soap
2009
Nominee – Audience Award Best Comic – Diaan Lawrenson
Nominee – SAFTA Golden Horn Best Supporting Actor – TV Soap – Zane Meas
Nominee – SAFTA Golden Horn Best Ensemble – TV Soap
Nominee – SAFTA Golden Horn Best Achievement in Art/Design – TV Soap
2006
Winner – SAFTA Golden Horn Best Supporting Actress – Anna-Mart van der Merwe
Nominee – SAFTA Golden Horn Best Supporting Actor – TV Soap – Pierre van Pletzen
Nominee – SAFTA Golden Horn Best Ensemble – TV Soap
Nominee – SAFTA Golden Horn Best Achievement in Art/Design TV Soap – Lisa Younger
Nominee – SAFTA Golden Horn Best Achievement in Studio Lightning – TV Soap – Alasdair Richards, Izak Furstenberg
Nominee – SAFTA Golden Horn Best Achievement in Make-up and Hairstyling – TV Soap – Ester Venter
Nominee – SAFTA Golden Horn Best Achievement in Costume Design – TV Soap