Diep City is a South African telenovela that documents the lives of four young women as they set out to make it in life after they were forced into as high school students. Set in the Johannesburg township of Diepsloot, Diep City brings to the limelight the impact of the decisions of residents as they strive to maintain a balance between crime and legality and prosperity and poverty. 
The telenovela was first released in April 2021 and has continued to give its overwhelming viewers dynamic and enthralling storylines. Diep City was produced by Black Brain Production company and runs for 24 minutes on MNET- Mzansi Magic.
Diep City Actors and their Real Names
Here are the names of Diep City actors and other lesser-known facts about them.
Nozuko Ncayiyane 
Role – Nox
Age: 36 years old
Cast Type: Main
Number of seasons: 2
Year Joined: 2021
Other Notable Works: Scandal, Skeem Saam
Nozuko Ncayiyane, a native of Port Shepstone in KwaZulu-Natal, plays the role of Nox in Diep City. Her character is a young woman who hustles to make ends meet by burglary. Nozuko is one of the best actresses in the show.
She portrays her character incredibly that viewers find it difficult to keep their eyes off her whenever she is on the screen. She makes her tough role very easy on the set, and this is one of the reasons she's been on the show since it started airing.
Apart from filming Diep City, Ncayiyane also finds time to go to shootings for other projects. Some of her other notable works are the e.tv soapie Scandal!, Skeem Saam, and Abomama, among others. The actress hasn't stopped acting. She is still active in the industry and at the same time also earns a living as a life coach.
Kgaogelo Monama
Role: Lerato
Age: 

33 years old 

Cast Type: Main
Number of seasons: 2
Year Joined: 2021
Other Notable Works: Scandal, Soul City 12
Born in Vosloorus on May 11, 1990, Kgaogelo Monama is a South African actress, storyteller, creative producer, presenter, motivational speaker, singer, and dancer best known for playing on-screen roles in the TV industry.
She is known to have featured as Dee in the SABC1 sitcom Thandeka's Diary, Sarafina in Scandal, Soul City 12, and Z'bondiwe. Her role in Diep City is her first lead role. Her character is a young girl who is fascinated by the finer things in life. She is also supportive and loyal to her three best friends, whom she can go the extra mile to protect and defend when she can.
Although the actress does not share some things in common with her character, she says the fact that Lerato takes her out of her comfort zone makes her happy. Playing the character shows Kgaogelo's versatility, and she portrays her character very well.
Through the actress, viewers know it is possible to be optimistic, a go-getter, and someone who knows to rise again after a great fall. That is who Lerato is in Diep City, and Kgaogelo has been amazing. Monama holds a bachelor's degree in drama from the Tshwane University of Technology.
Nompumelelo Vilakazi 
Role: Sne
Age: 

25 years old 

Cast Type: Main
Number of Seasons: 2
Year Joined: 2021
Born and raised in Winterton, KwaZulu-Natal, on October 27, 1997, Nompumelelo Vilakazi is a South African actress and qualified teacher best known for her role as Sne in the Mzansi Magic telenovela DiepCity.
Diep City is her first acting role in the industry. Nom played Sne, one of the four young women in the show who engages in various crimes to survive. Her character Sne is the gossip in her gang and someone who knows everything going on in the street.
Nom has surpassed people's expectations on the show because she took a leap from the classroom to the screen. She is one of the actors that keep viewers glued to their screen on the show. She has an amazing body physique that also makes her character an interesting person.
No other role has been credited to her since she debuted. However, Diep City will definitely open up more acting opportunities for her in the nearest future since she is a talented actor.
Zikhona Bali
Role: Asanda
Age:  38 years old
Cast Type: Main
Number of Seasons: 2
Other Notable Works: Rhythm City, Zabalaza, Mfolozi Street
A native of Mthatha, Eastern Cape, where she was born on June 7, 1985, Zikhona Bali is a South African actress who is easily recognized for her recurring role as Ziyanda on the SABC1 drama series Mfolozi Street.
A graduate of Riebeek College Girl's High School and Boston Media House, Zikhona played the role of Asanda in Diep City. Her character is a harmless church devotee who looks clueless and holy but has a lot of layers. She was raised by her religious grandmother.
Portraying Asande was not an easy one for Zikhona as she took it upon herself to prepare herself for her fans not to see her other on-screen characters in Asande. In the long run, her efforts eventually paid off.
Through her role in Diep, the Eastern Cape has won many fans on her side. Her delivery on the show is simply top-notch. Prior to launching her acting career, this actress worked as a photographer, writer, and marketing and PR assistant.
Apart from Zabalaza, she has also starred in Is'thunzi, the e.tv soapie Rhythm City, the SABC2 sitcom Gauteng Maboneng, the e.tv drama anthology series eKasi: Our Stories entitled "Thula Thula" and in the fourth season of the e.tv drama series Umlilo.
Mzikayise Makroti
Role: Fistos
Age: 48 years old
Cast Type: Supporting
Number of Seasons: 2
Other Notable Works: Rhythm City, Lock Out, Generations
Mzikayise is a talented South African actor born in Kagiso, Gauteng Province, on September 25, 1975. He plays the character Fistos in Diep City, a young man who often finds himself in trouble.
After surviving mob justice and a car accident, his character was killed by Sne. Makroti had a great time on the screen playing Fistos. Of course, acting is not an easy job, but he made his tough role look easy with his wealth of acting experience – he is the co-founder of the Kagiso Artist Management Centre.
He established the center with Nomakhosi Matamela, whose primary aim is to manage artists and groom them for small screens. Fistos' constant back-and-forth with Sne made him an interesting actor on the show until he was gunned down.
Mzikayise is currently active in the industry. It is difficult to tell what he is up to currently. However, being a jack of all trades, he is most probably busy with his mixed career.
Obed Baloyi
Role: Ringo
Born: 1970
Cast Type: Supporting
Number of seasons: 2
Other Notable Works: Mandela: Long Walk to Freedom, A Place Called Home, Yizo Yizo
Born in 1970, Obed Baloyi is a South African actor and director best known for playing school taxi driver Prins in the fourth season of the SABC1 youth drama series Soul Buddyz. He plays the role of Ringo in Diep City, and he can be said to be the life of the show.
Obed's character is a funny man who leaves viewers roaring with laughter with his actions. From presenting Mgedeza with a pig instead of a goat to crying on seeing Khelina on his bed covered with money to suddenly becoming a stripper for Dakalo's bachelorette party, Baloyi proved he is born for acting on the show.
Obed launched his acting career as a high school student in 1987. He went ahead to form the Mangava Drama group in 1996 and later wrote the play Ga Mchangani which was staged at the Market Theatre Laboratory 7th Community Festival.
He has written several plays, including Via Soweto (1999). Other series he has starred in include A place called Home, Dube on Monday, Ga Re Dumele, Emzini Wezinsizwa, Yizo Yizo 3, and Heartlines.
Tessa Jubber
Role: Stella Kein
Age:  45 years old
Cast Type: Supporting
Other notable Works: The Girl from St. Agnes, Collision
Tessa Jubber is a sensational South African actress who plays the role of Stella Kein in Diep City. Her character is an interesting person, and with the health of her experience in acting, Jubber was able to wow viewers with her acting skills.
Tessa effortlessly brings Stell Kein to life in the series. She also stands out for how she connected with other actors on set while playing her role. Tessa is of Dutch, Greek, and Irish descent.
The Johannesburg-based actress attended the University of Cape Town. The mother of two's international credits includes Wallander (BBC), Mia and the White Lion, and Catching Feelings. She is currently playing other roles in the TV and film industry.
Vele Manenje
Role: Maureen
Age: 35 years old
Cast Type: Supporting
Number of Episodes: 2
Other Notable Works: Skeem Samm, Muvhango, Ringo flies
Born and raised in Venda, Limpopo province, on March 11, 1988, Vele is a fast-rising actress who has made appearances in several popular productions, including Muvhango and Skeem Saam. She is one of the best brains in Diep City, wherein she played Maureen, the wife to a criminal Mgedeza.
After being accused by people around her of being barren, Maureen decided to go out there and have a baby with another man. Her husband, unknown to the community, relatives, and church members, is infertile. After bearing a child for her husband, the truth started hunting her. Maureen doesn't disappoint whenever she is seen on the screen.
Manenje is a performer obsessively dedicated to the details of her craft, and it shows in every project she takes part in, Diep City inclusive. Vele has enjoyed a meteoric rise in the last few years, quitting her radio gig recently to become one of the hot sought-after actresses right now. The Limpopo-born actress is currently taking on different roles in the acting world.
Luyanda Lungelo
Role: Lungile
Born: 1997
Cast Type: Supporting
Number of Episodes: 2
Other Notable Works: Rhythm City
Lungelo is a fast-rising Durban-born actress with a bright future in the industry. She is one of the interesting actors in Diep City due to the kind of character she plays. Lungile, in the series, is a teenager who was kidnapped and tortured.
Being someone from a strict background, she sometimes finds it difficult to see certain things from other people's perspectives. She has an unemployed father (Bonga, played by legendary actor Hamilton Dlamini) who does his best to make ends meet, a strict mother, and a sister who was recently released from prison.
Recently, viewers have watched Lungi grow from being a sweet teenage girl to someone who now lacks respect, talks back, and is always on her phone. Although her character has an innocent aura about her, she's also cheeky.
The actress admits she was able to pull off her character because she shares certain similarities with her character, such as having a strict mother in real life and a lenient father.
Though relatively new in the industry, Luyanda has wowed critics and audiences with her performances in Diep City. She literally leaves behind memorable moments in the hearts of viewers each time she shows up on the screen. The actress is currently starring in Diep City.
Mduduzi Mabaso
Role: Mgedeza
Age: 47 years old
Cast Type: Supporting
Number of seasons: 2
Other Notable Works: Rhythm City, Sekalli le Meokgo
Mduduzi is a South African actor, director, and businessman who plays Mgedeza in Diep City. His role is a villainous one, and his storyline is very didactic. Mgedeza in the series is a man who couldn't impregnate his wife, and his wife ends up having a baby with another man.
His character felt so bad that he couldn't stand the shame of his wife getting pregnant outside their matrimonial bed, so he became an object of pity in the neighborhood, church, and community. Mduduzi confessed that it was difficult playing his character because he felt for Mgedeza but that it is a contemporary issue men should look into because many men are raising another man's kids.
Popular for his villain roles in projects like Rhythm City, the actor perfectly did justice to his role. Although it was not an easy task, the actor, who is a father and husband in real life, adequately prepared his mind to take on an opposite role in the show.
As a rogue security guard and low-level gangster, he was also involved in a robbery with Nox, which went tragically wrong. He is respected as a 'grootman' but also feared by many, and his criminal dealings are not public knowledge.
Born in Alexandra on April 1, 1976, Mabaso won the Golden Horn Award for Best Supporting Actor in a TV Soap and then Golden Horn Award for Best Actor in a Feature Film for his role 'Ndlovu' in the serial. The father of four (in real life) is currently taking part in the shooting of Diep City. His last known TV project is Rhythm City.
Olwethu Mzalazala 
Role: Mzalazala
Age:  29 years old
Cast Type: Extra
Number of seasons: 1
Other Notable Works: Skeem Saam
Olwethu is a South African actress who has had roles in big TV and film shows. She made her first TV appearance in the television series Diep City as an extra. Born on July 31, 1994, in Gqeberha, South Africa, she has also starred in the popular soap opera, Skeem Saam.
The fast-rising actress started her acting career when she debuted in her hometown Film titled: "Impilo ka Lova," wherein she played the role of "Noxi" (a young girl who was dating a gangster who was arrested and put behind bars for five years).
Not much is known about what she is currently up to right now. However, it is assumed that she is still very focused on her growing career and ready to grab any meaningful acting opportunity that might come her way.
Hamilton Dlamini 
Role: Bonga
Age: 53 years old
Cast Type: Supporting
Number of seasons: 2
Year Joined: 2021
Other Notable Works: Faith like Potatoes, The King's Messenger, and Isithembiso
Hamilton Dlamini is a South African actor best known for his television roles as Korea in the sitcom Mzee wa Two Six and as Prosper in the drama Mzansi. He portrays the character Bonga in Diep City.
His character is the husband of MaShenge, who once caught him cheating with Nompilo, who has been using work as an excuse to hook up with her husband. When confronted, he accused his wife of trying to make things tense and instead advised her to visit her home in the village to have a reconnection with herself.
Instead, MaShenge insisted she won't leave her matrimonial home because Bonga might have plans of asking Nompilo to move in with him. Dlamini shares a lot in common with his character – both are caring and doting fathers, although the actor is not jobless and alcoholic like his character.
Born on December 15, 1969, in Sebokeng, Hamilton is a veteran and award-winning South African actor. When he is not busy on set, he manages his production company as a filmmaker and playwright.
Dawn Thandeka King as Thandiwe
Role: Thandiwe
Age: 45 years old
Cast Type: Supporting
Number of seasons: 2
Other Notable Works: Uzalo, Lockdown
Dawn Thandeka King (also known as Dawn Msomi) is a South African actress best known for her role as Lindiwe Xulu in the SABC1 telenovela Uzalo. She played Nox's mother in Diep City. Her character is a strict, uncompromising mother who governs her household with an iron fist.
She doesn't believe in sparing the rod and is determined to make sure her children end up as responsible people in society. However, she still finds it difficult to forgive Nox over the death of her brother, who was shot during a house robbery he was not supposed to take part in. His death led to Nox's arrest and subsequent 5-year imprisonment.
Thandeka, as everyone knows, is a veteran actress in the South African film and TV industry who has had a long and successful career. She is the most suitable actor for her role, which she took up after quitting Uzalo. Thandiwe is a domestic who loves moral values like Thandeka.
So, putting on her character in the series wasn't really a difficult one for her, although she put in some work to perfectly bring her character to life. Born in Eshowe, KwaZulu-Natal, South Africa, on October 1, 1977, King has won a couple of awards. She is currently taking part in the shooting of Diep City after exiting the show for many months after sustaining a leg injury on set.
Tebogo Thobejane
Role: Nurse Wethu
Age: 34 years old 
Cast Type: Supporting
Number of seasons: 1
Year Joined: 2022
Other Notable Works: Muvhango
Tobogo Thobejane is a fast-rising actress, social media star, entrepreneur, and podcaster with a popular channel called City Girls. She plays a nurse called Wethu. She newly joined the show in April 2022.
Though relatively new in acting, Thobejane is grateful for her small role in the TV series as a nurse in the correctional service. Her fans are optimistic she would deliver her role just as she smashed her role as Belinda, the wedding planner in Muvhango. She is currently shooting Diep City while managing her multiple businesses.
Tshiamo Molobi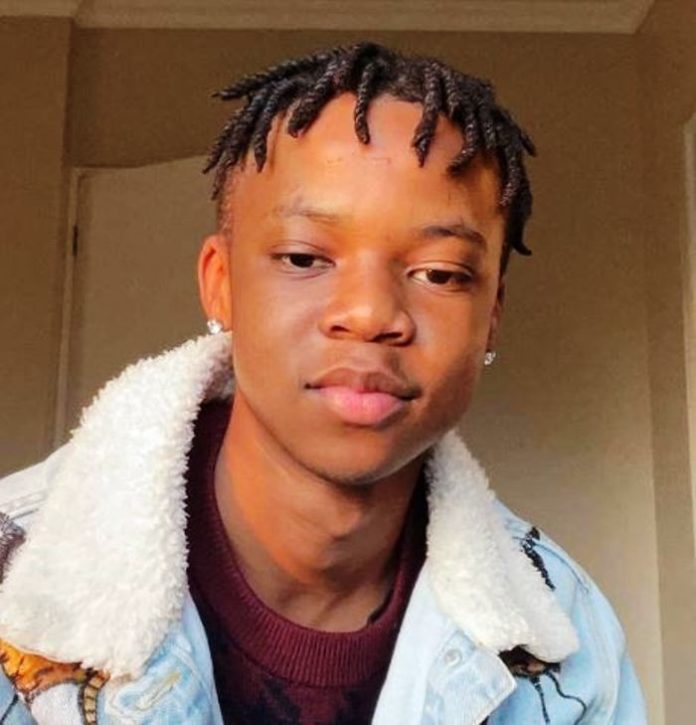 Role: Sibusiso
Age:  20 years old
Cast Type: Supporting
Number of seasons: 2
Other Notable Works: Rhythm City, season 5 of the MTV Base youth drama series MTV Shuga: Down South
Sibusio, in Diep City, is Nox's intelligent, straight-A student younger brother, who was fatally shot during a house robbery he was not supposed to be part of, which made their mother hate Nox even after spending 5 years behind bars for the crime.
His alcoholic father Bonga lost his job, while his mother, Thandiwe, is a domestic worker. Born on May 13, 2003, Tshiao has also starred in The Queen, Happiness Is a Four-letter Word, Rockville, and other projects. The young actor is currently busy with some TV and film projects in the acting world.
Chrispen Nyathi
Role: Pastor Charles
Age:  29 years old
Cast Type: Supporting
Number of seasons: 2
Year Joined: 2021
Nyathi is a South Africa-based Zimbabwean-born actor who plays the role of pastor Charleston on DiepCity. His character is a good young preacher on a mission to save the many broken souls living in the Diepsloot skwatta camp. However, Charleston is not as perfect as he may seem.
Unlike Charleston, Chrispen is a genuine lover of God in real life. Though a crook, his character still loves God,  singing, and the church. Nyathi, an up-and-coming actor, perfectly portrayed both sides of his character – as a good Christian and someone who gives in to pressure and then finds other means to cover up.
Though Chrispen has been in the acting game for about six, Diep City is his biggest project. Born on May 31, 1994, the actor is currently part of the Diep City cast.