Isidingo is one of the longest-running South African soap operas with a long list of an ensemble cast. The show, which began in 1998, has completed over five thousand episodes, garnering huge followership, both in South Africa and beyond. Although the show began as Isidingo, the name was later changed to Isidingo: The Need in 2001. Through the show, the Rainbow Nation has witnessed a crop of fast-rising young actors and actresses, which has kept the show afloat for several years.
Asides its popularity, Isidingo is equally a commercially successful TV show and a very unique soap opera. Set in small mining South African town called Horizon Deep, the town represents the post-apartheid version of Village Deep, home of The Villagers, apartheid South Africa's first local soap opera. Having lasted for several years, the show has raked several awards and recognition. In the wake of the foregoing, here's a complete list of Isidingo cast, both the main and recurring characters.
Main Cast Members of Isidingo
---
Lincoln Sibeko Played By Lindani Nkosi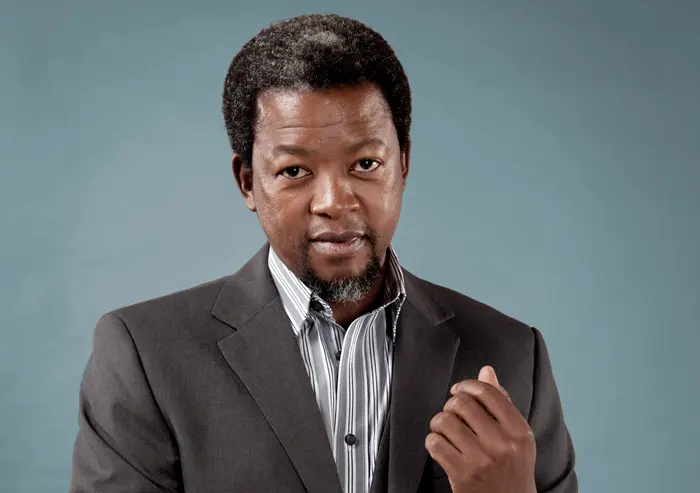 Lindani Nkosi is a South African actor and no doubt one of the prominent figures on the TV series. He has been on the show several years, playing the role of the villain, Lincoln Sibeko, who is known for his devious character. Aside from the show, Nkosi has had roles in other movies, including Drum, where he portrayed the character of Nelson Mandel in 2004, A Small Town Called Descent (2010), and Of Good Report (2013), among others.
Kgothalo Letsoalo Played By Katlego Danke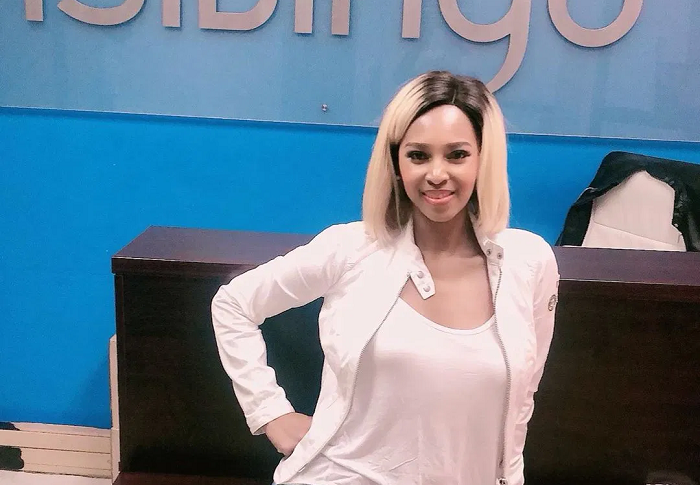 Katlego Danke is a South African actress of Tswana ethnicity. She joined Isidingo in 2016, playing the recurring character of Kgothalo Letsoalo, best described as a gutsy go-getter. Before joining the show, Katlego appeared in Backstage and Generations, which earned her the Best Actress Award at the South African Television and Film Awards in 2006. She is currently playing a starring role in Gomora, a South African Telenova airing on Mzansi Magic.
Nikiwe Sibeko Played By Linda Sokhulu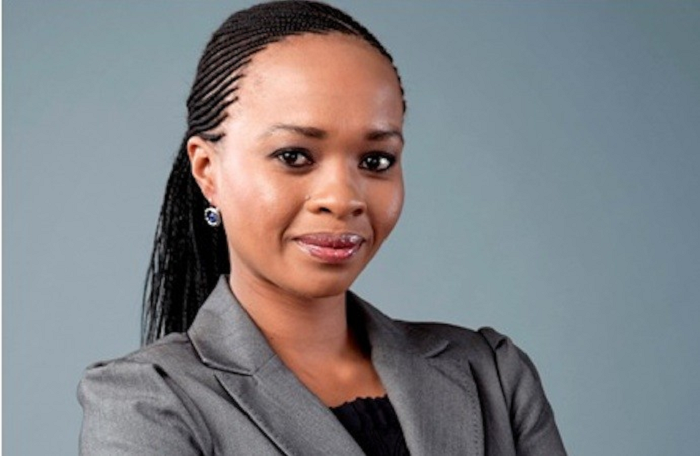 Actress Linda Sokhulu needs no introduction as she is one of the most prominent stage and television actresses in South Africa. She portrays the character of Nikiwe Sibeko in Isidingo; her character is a corporate woman who has to swim with sharks to survive in the mining town, Horizon Deep. For her outstanding role in the series, Linda was nominated for Best Supporting Actress in Soap Opera at the 2016 SAFTA Golden Horn Awards. Asides Isidingo, she also starred as Cleo in Generations and is currently playing the role of Ziyanda in Rhythm City.
Nina Zamdela Played By Khabonina Qubeka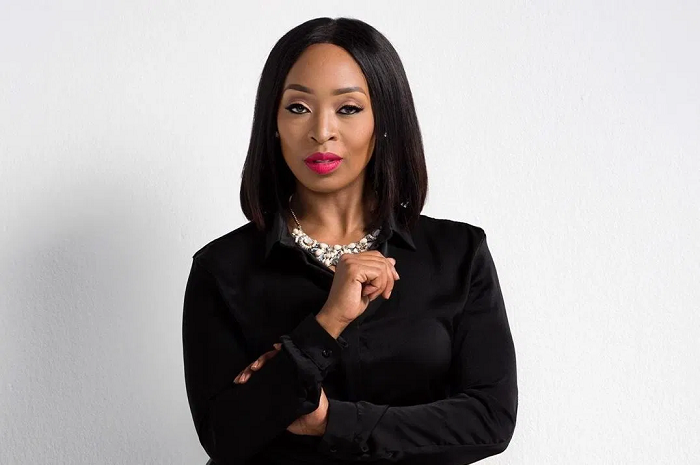 South African choreographer and actress Khabonina Qubeka joined Isidingo in 2015, playing the character of Nina Zamdela, the daughter of notable gangster Georgie Zamadela (Papa G, played by Darlington Michaels). Apart from Isidingo, the actress is best known for playing the titular character in Dora's Peace, for which she won Best Actress Award at the Boston International Film Festival and nominations at the African Movie Academy Awards and Florida Film Festival. She is also a TV presenter, singer, businesswoman, and fitness coach.
Obakeng Zamdela played by Anga Makubalo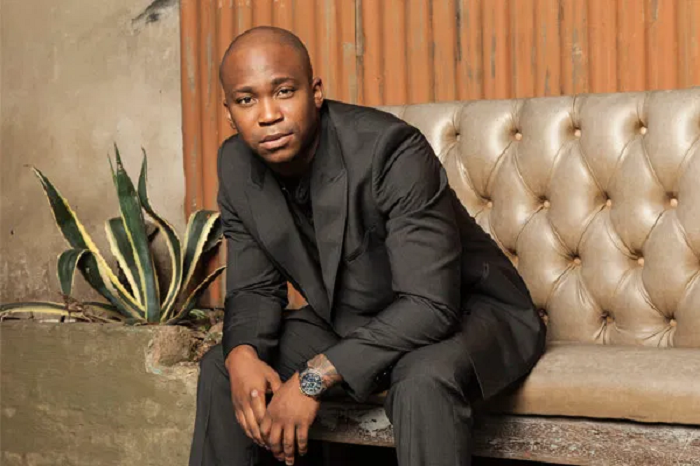 Also among Isidingo cast is Anga Makubalo, popularly known as Naakmusiq. Anga is a South African actor, musician, model, and TV personality. On Isidingo, he plays the role of Obakeng, a troubled guy who grew up without a mother. Trying to take care of himself, he involves himself with one of the big families in the story, as he continues to shake things up in Horizon Deep.
Sechaba Moloi Played By Motlatsi Mafatshe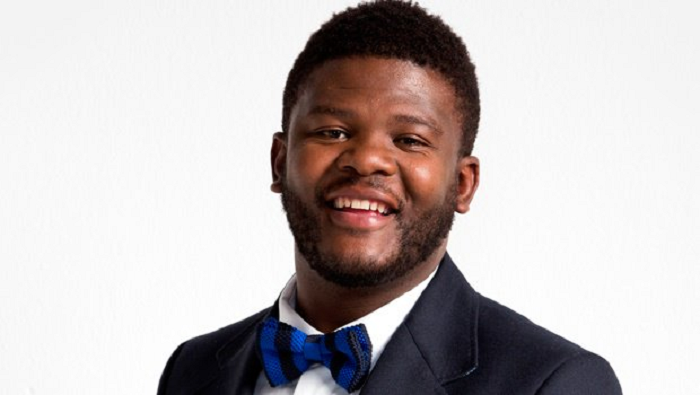 Mafatshe is one of the main cast, as well as one of the most recognizable faces of the SABC3 series Isidingo. He plays the character of Sechaba Moloi, a very expressive guy from the ghetto. Sechaba later grew to become a mayor, which shows that anything is possible in life. Although Sechaba has problems in his marriage, he also continues to fight for his people. His performance on the show earned him two Best Actor nominations at the SAFTA Golden Horn Award in 2015 and 2016, respectively. Aside from the show, Mafatshe has also starred in When We Were Black and Shooting Stars. In addition to acting, he is also a director, musician, and music producer.
Ntando Sibeko Played By Loyiso MacDonald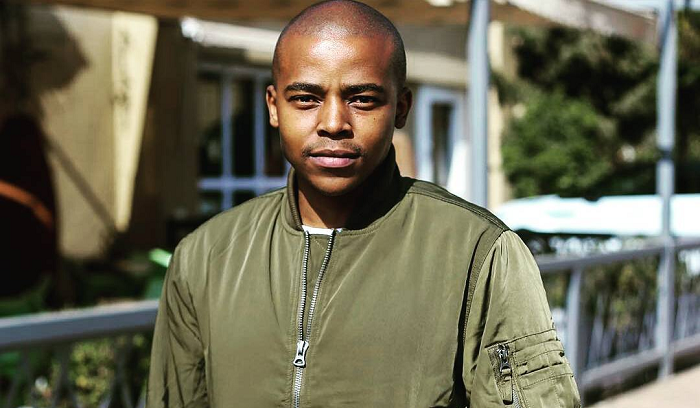 Loyiso is among the breakout stars of the SABC3 show, Isidingo, where he plays the character of Ntando Sibeko. The actor joined the show in 2012 and later became one of the main characters of the show. Apart from Isidingo, Loyiso also stars as Kagiso Khosa in The Queen, 3 Way Junction, and Madiba, among others.
Shadrack Bhekiziswe Sibiya Played By Thulani Mtsweni
In Isidingo, Thulani Mtsweni played the role of Sibiya, a tongue in cheek miner who is always landing himself into troubles. Before joining the series, Thulani worked in theatre for several years. Asides the show, he is also notable for his role in the 2017 movie, iNumber Number. He also played a minor role in Rhythm City.
Lalage Lategan Played By Elma Postma
Elma is a prominent figure in the SA film industry, and one of the cast members of Isidingo. She has been starring on the show since its inception in 1998, playing the role of Lalage Lategan. Aside from the show, Elma has equally appeared on other TV shows such as 7de Laan and Binneland, among others. Asides being an actress, Elma Postma is also a singer.
Morongwa Kau Played By Soso Rungqu
https://www.instagram.com/p/B7kr4BQlYLt/?utm_source=ig_web_copy_link
Playing the character of Morongwa Kau in Isidingo, the talented South African actress Soso Rungqu has endeared herself to followers of the soap opera. Her character is an opinionated welder, who is also humble. Apart from the show, Soso is also famous for her role in other TV shows like Sokhulu and Partners, Jozi Zoo, Rhythm City, and many others.
Former Notable Isidingo Actors and Actresses
---
Georgie Zamdela Played By Darlington Michaels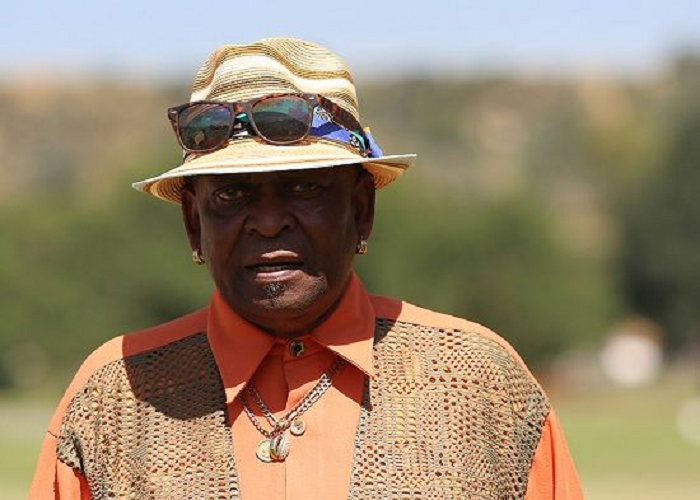 Darlington is a veteran South African actor famously known for his role as Georgie Zamdela (AKA Papa G) on Isidingo. On the show, Papa G is a popular gangster, who lives a flamboyant lifestyle. He is also the father of Nina Zamdela (Khabonina Qubeka). Aside from his appearance on the show, it might interest you to know that Darlington has starred in other international films such as Strike Force (1986) and Cry, the Beloved Country (1995), as well as Mzansi Magic sitcom Chandies (2012).
Agnes Matabane Played By Keketso Semoko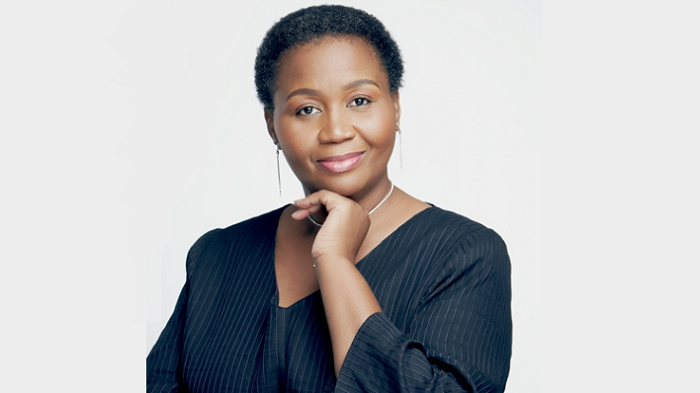 Keketso Semoko is an American actress who rose to fame through her apt portrayal of the character of Ma Agnes Matabane in Isidingo. She joined the soapie in 1998 and left in 2014 when her character was written off the show. Following her outstanding performance, the actress won the SAFTA Golden Horn Award in 2007 and also got two other nominations for the same award in 2011 and 2011, respectively. The actress is also known for her role in films, including Mr. Bones (2001), Drum (2002), King Solomon's mine (2004), Going Up, and Justice for All, etc.
Angelique Scott Played By Shannon Esra
Shannon is one of the most popular South African actresses and also one of the stars on Isidingo. She joined Isidingo cast in 2015, playing the character of Angelique Scott in 18 episodes before her character was written off on the show. In 2004, she also made a guest appearance as Yvette Meyer. Asides the show, Shannon has equally featured in The Queen, The Throne, I Dreamed of Africa, The Triangle, and Life is Wild, among others.
Leone Haines Played By Ashley Callie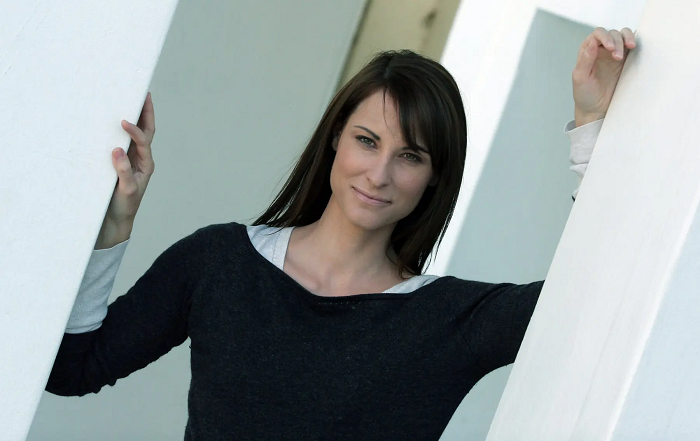 Ashley Callie portrayed the character of Leone Haines from 2000 to 2008. However, she passed away in February 2008, after being involved in a head-on car collision in Johannesburg. She is no doubt among the fast-rising Isidingo cast members, and her impressive performance on the show earned her a SAFTA Award for Best Actress in TV Soap Opera in 2006. Before her demise, she had previously appeared in other shows such as Homeland, Uninvited Guest, and Natural Rhythm.
Other Actors & Actresses That Makeup Isidingo Cast
---
Since its inception in 1998, Isidingo has witnessed a continuous change in its cast and characters. Below are some other actors and actresses that have appeared either as a recurring character or made guest appearances on the show. They include:
Makgorometsa played by Vusi Jim Makwela
Anja Lategan played by Lee Visagie
Samuel Gatanga Masilo played by Amos Ketlele
Zandre Lategan played by De-Andre Reinders
Wendy Van Onselen played by Michelle-Beling Pretorius
Parsons Matabane played by Tshepo Maseko
Dr. Beth McNamara played by Mary Ann Barlow
Gabriel Mothusi played by Aubrey Poo
Hendrik Lategan played by Gérard Rudolf
Lungi Biyela played by Jo-Anne Reyneke
Tiffany Steyn played Carmen Pretorius
Samantha Sharma played by Zakeeya Patel
Charlie Holmes played by Michaella Russell
Frank Xavier played by Kevin Smith
Sizwe Zondile played by Jet Novuka
Harriet Thompson played by Grethe Fox
Joey Ortlepp played by Nathalie Boltt
Len Cooper played by Chris Beasley
Kimberly Lewis played by Marisa Drummond
Kyle Ortlepp played by Owen Meyer
Aphiwe Nzimande played by Khanya Mkangisa
Benjamin Le Roux played by Arno Marais
Kamogelo Tsotetsi played by Makgotso Monyemorathule
Katlego Sibeko played by Kgomotso Christopher
Cherel de Villiers played by Michelle Botes
Derek Nyati played by Hlomla Dandala
Dusty da Silva played by Milan Murray
Bradley Haines played by Izak Davel
Calvin Xavier played by Maurice Paige
Priya Kumar played by Leeanda Reddy
Rajesh Kumar played by Jack Devnarain
Kieran Harriman played by McGregor
Erin McPherson played by Tessa Jubber
Philippa de Villiers played by Bianca Amato
Sean Kumar played by Silvem Pilli
Stella Fouche played by Judy Ditchfield
Jaseel Gonasalen played by Ishq Pitamber
S'khumbuzo Nzimande played by Sisa Hewana
Zukisa Zondile played by Noluthando Neje
Yvette played by Charmaine Weir Smith
Janine played by Caitlin Kilburn
Steve Stethakis played by Emmanuel Castis
Stuart Buller played by Colin Moss
Ted Dixon played by Clive Scott
Tim Wilson played by Nathan Ro
Lesedi Moloi played by Gugulethu Zuma
Letti Matabane played by Lesego Motsepe
Lolly van Onselen played by Kim Engelbrecht
Maggie Webster played by Karin Van Der Laag
Nandipha Sithole played by Hlubi Mboya
Natasha Wallace played by Jo da Silva
Parsons Matabane played by Tshepo Maseko
Paul McPherson played by Carl Beukes
Elize played by Lynne McCarthy
Tommy "Mad Dog" McCulum played by David James
Vusi Moletsane played by Meshack Mavuso
Zak played by Fikile Mthwalo
Zebedee Matabane played by Don Mlangeni
A Brief Look At What Isidingo is All About
---
The SABC3 soap opera revolves around the wealthy Haines family, the Matabanes, and other residents of the mining town, Horizon Deep. Each episode of the show takes viewers through the ordeals of the lowliest workers up to executive management in the Horizon Deep mining community. With its outstanding characters and a setting reflecting South African society in the Millenium (post-apartheid), Isidingo deals on issues that face the ordinary South African in their daily lives, including their triumphs, predicaments, and love life.
Interestingly, the show made history as the first South African soapie to feature gay kiss on television, by the characters of Steve and Len. It also prides itself as the first to capture same-sex marriage after it was legalized in the country in 2006. In addition to this, the show also tends to bridge the racial (black and white) divide, which was caused by the apartheid.
Where and How To Watch Isidingo
Isidingo, which was created by Gray Hofmeyr, has been running for over two decades since its inception in 1998. It has completed over five thousand three hundred episodes in twenty-two seasons as of March 2020. The 30-minutes show can be watched on SABC 3 from Monday to Friday at 19:00.
How the Show was Canceled
It was in November 2019 that the SABC announced that it is ending Isidingo after running for over two decades. This caused a mixed reaction among the lovers and fans of Isidingo as they took to social media to express their grief.
I will always appreciate Isidingo for how it pushed the queer agenda. It gave us queer representation in a meaningful way and really helped start conversations in our households.

From Steve's gay wedding to the infamous threesome with Len, Nandipha and Johnny it did the things. pic.twitter.com/mGtiSdurdS

— Theo (@thelionmutters) November 29, 2019
However, the show's finale was aired on SABC3 on Thursday, 12th March 2020 at 7 pm. Afterward, the head of SABC, Pat van Heerden, disclosed that the network doesn't have a replacement for the exact time slot of Isidingo. Meanwhile, the Isidingo Tribute of repeat episodes will continue showing through April and May 2020.
Isidingo Awards and Recognition
---
Since its inception in 1998, Isidingo has garnered 62 award nominations, winning 23 of them. Below are the details of Isidingo awards and nominations, the cast members that won them, and the year, starting from the latest to the oldest.
2019
Nominee – SAFTA Golden Horn Best Achievement in Directing – TV Soap – Keke Mphuti
2018
Nominee – Audience Award – Most Popular TV Soap
2017
Nominee – Audience Award – Most Popular TV Soap
Nominee – SAFTA Golden Horn Best Achievement in Make-up and Hairstyling TV Soap – Julie Palmer
2016
Winner – SAFTA Golden Horn Best Actress TV Soap – Leeanda Reddy
Nominee – SAFTA Golden Horn Best Actress TV Soap – Tema Sobepedi
Nominee – Audience Award – Most Popular TV Soap
Nominee – SAFTA Golden Horn Best Supporting Actress TV Soap – Linda Sokhulu
Nominee – SAFTA Golden Horn Best Actor TV Soap – Motlatsi Mafatshe
Nominee – SAFTA Golden Horn Best Achievement in Scriptwriting TV Soap – Rohan Dickson
Nominee – SAFTA Golden Horn Best Achievement in Art/Design TV Soap – Willier Coetzee
2015
Winner – Audience Award – Most Popular TV Soap
Winner – SAFTA Golden Horn Best Supporting Actor – TV Soap – Justin Strydom
Nominee – SAFTA Golden Horn Best Actor – TV Soap – Motlatsi Mafatshe
Nominee – Best Actress – TV Soap – Kgomotso Christopher
Nominee – Best Actress – TV Soap – Tema Sebopedi
Nominee – Best Achievement in Directing – TV Soap – Raymond Sargeant and Sthembiso Mathenjwa
Nominee – Best Achievement in Make-up and Hairstyling – TV Soap
2014
Nominee – Audience Award – Most  Popular TV Soap
Nominee – SAFTA Golden Horn Best Achievement in Directing – TV Soap – Sthembiso Mathenjwa
Nominee – Best Achievement in Scriptwriting – TV Soap – Rosalind Butler
2013
Winner – SAFTA Golden Horn Best Actor – TV Soap – Kevin Smith
Nominee – Audience Award – Most Popular TV Soap
Nominee – SAFTA Golden Horn Best Actress – TV Soap – Kim Engelbrecht
Nominee – Best Ensemble – TV Soap – Karin van der Laag
Nominee – Best Achievement in Art/Design – TV Soap
2012
Winner – Audience Award – Most  Popular TV Soap
Winner – SAFTA Golden Horn Best Actress – TV Soap – Karin van der Laag
Winner – Best Ensemble – TV Soap – Karin  van der Laag
Nominee – SAFTA Golden Horn Best Actress – TV Soap – Michelle Botes
Nominee – Best Achievement in Art/Design – TV Soap
2011
Winner – SAFTA Golden Horn Best Actor – TV Soap – Tshepo Maseko
Nominee – SAFTA Golden Horn Best Supporting Actress – TV Soap – Sarah Ngubeni
Nominee – Best Actor – TV Soap – Maurice Paige
Nominee – Best Actress – TV Soap – Keketso Semoko
2010
Winner – SAFTA Golden Horn Best Supporting Actor – TV Soap – Jack Devnarain
Winner – Best Supporting Actress – TV Soap – Kim Engelbrecht
Nominee – SAFTA Golden Horn Best Actor – TV Soap – Don Mlangeni
Nominee – Best Actress – TV Soap – Keketso Semoko
2009
Winner – Audience Award – Most Popular TV Soap
Winner – SAFTA Golden Horn Best Ensemble – TV Soap
Winner – Best Ensemble – TV Soap – Karin van der Laag
Nominee – SAFTA Golden Horn Best Supporting Actor – TV Soap – Lesley Fong
2007
Winner – SAFTA Golden Horn Best Achievement in Directing – TV Soap
Winner – Best Actress – TV Soap – Keketso Semoko
Winner – Best Supporting Actor – TV Soap – Craig Urbani
Winner – Best Achievement in Scriptwriting – TV Soap
Winner – Best Achievement in Art/Design – TV Soap
Winner – Best Achievement in Costume Design – TV Soap – Julie Palmer
Winner – Best Ensemble – TV Soap – Karin van der Laag
Nominee – SAFTA Golden Horn Best Actress – TV Soap – Michelle Botes
Nominee – Best Actor – TV Soap – Don Mlangeni
Nominee – Best Supporting Actress – TV Soap – Hlubi Mboya
Nominee – Best Supporting Actor – TV Soap – Robert Feldman
Nominee – Best Supporting Actor – TV Soap – Mike Mvelase
Nominee – Best Supporting Actor – TV Soap – Christopher Beasley
Nominee – Best Achievement in Make-up and Hairstyling – TV Soap
2006
Winner – SAFTA Golden Horn Best Actor – TV Soap – Robert Whitehead
Winner – Best Actress – TV Soap – Ashley Callie
Winner – Best Achievement in Directing – TV Soap
Nominee – SAFTA Golden Horn Best Actress – TV Soap – Michelle Botes
Nominee – Best Supporting Actor – TV Soap – Zane Meas