Hlomu, The Wife, is the first of a three-book series written by Dudu Busani Dube. The author has collaborated with Showmax to produce a TV series adaptation, The Wife.
The series tells the story of the Zulu family, specifically the eight Zulu brothers who are the bedrock of the well-known crime family. The series explores their relationship with the women they marry, and these women's views of their husbands form the basis for the series' storylines. It was produced by Stained Glass Productions, renowned for producing equally interesting shows like Uzalo, Ifalakhe, and eHostela.
However, a show as good as Hlomu The Wife is only as good as the men and women who interpret the roles they are given and how well they interpret them. In that regard, credit must go to the show's cast members because they all executed their roles perfectly. Their excellent portrayal of the characters they were given has led to an unavoidable need for the public to know more about them, including their names, birthdays, and what they are all up to at the moment. Let's meet them.
List Of Hlomu The Wife Actors And The Characters They Play
Mbalenhle Mavimbela as MaHlomu Dladla
Bonko Khoza as Mqhele Zulu
Mondli Makhoba as Nkosana Zulu
Abdul Khoza as Nqoba Zulu
Kwenzo Ngcobo as Qhawe Zulu
Sipho Ndlovu as Sambulo Zulu
Thulane Nkululeko Shange as Mqoqi Zulu
Ishmauel Songo as Mpande Zulu
Swelihle Luthuli as Ntsika Zulu
Bongani Gumede as Bab Majola
Siyabonga Shibe as Gwaza Majola
Ntando Mcube as Geja Majola
Dumisani Dhlamini as Dlakadla
Khanyi Mbau as Zandile Zulu
Gaisang K Noge as Naledi
Kay Sibiya as Sandile, the doctor
Lindah Majola as Langa
Kabelo Moalusi as Lux
Thuli Phongolo as Lerato
Saint Seseli as Bab Dladla
Ayanda Nhlangothi as MaDladla
Zikhona Sodlaka as Mandisa
Mbalenhle Mavimbela
Role: MaHlomu Dladla
Age: 26 years old
Cast Type: Main
Number of Episodes: 80
Kicking off the list of cast members of the much talked about TV series is 26-year-old actress, Mbalenhle Mavimbela, who plays the role of MaHlomu Dladla, later changing her name to Hlomu Zulu after marrying into the Zulu family.
Popularly known as Mbali, the actress portrays Hlomu as a zealous investigative journalist who becomes emotionally involved with a taxi driver and has to learn the hard way that when you marry a man, you marry everything about him, including his past. Her emotions force her to choose between staying true to her ethos of always writing about the truth or a life that involves spinning lies.
Mbali's position as the leading actress is somewhat justified as she has done a good job of representing the role she was given dynamically. The actress has appeared in several other TV series such as Isipho, House of Zwide, Judas' Kiss, and Skeem Saam.
There are reports that the actress, who has been the leading actress for the first two seasons of the show, will not be returning for the 3rd season because she is pregnant in real life. The reports also suggest that the lead role will now be taken over by Gaisang K Noge, who plays the role of Naledi, when the series, now on a production break, returns at the end of 2022.
Nothing has been made official, but it seems Mbalenhle Mavimbela will take some time off to focus on her pregnancy and give herself the best chance of a safe and sound delivery.
Bonko Khoza
Role: Mqhele Zulu
Age: 31 years old
Cast Type: Main
Number of Episodes: 80
Bonko Khoza plays the role of Mqele Zulu, and he is one of eight legendary sons of the Zulu family. At the beginning of the series, Mqele Zulu is portrayed as a sweet, sensitive, and charismatic gentleman who pulls out the stops in his quest to win Hlomu's hand. His overtures are enough to convince Hlomu to marry him.
However, Hlomu and everyone else who follows the series began to see a different side to Mqele as he became possessive and physically abusive towards a woman he has always claimed to love. Bonko Khoza did a very good job of embodying a character that fans and viewers of the show have come to love and loathe all at once.
Bonko Khoza is best recognized for his role as Jabz in Necktie Youth (2015). It was a role that earned him a Best Actor Nomination at the Tribeca Film Festival. The seasoned actor was recently part of a movie project called Collision (2022), where he played the role of Larry. He has also appeared in many movies and TV series, including Grow (2021), Ring of Beasts (2021), and many others. Expect more from Mqele as the third season approaches.
Mondli Makhoba
Role: Nkosana Zulu
Age: 45 years old
Cast Type: Main
Number of Episodes: 80
Mondli Makhoba depicts the role of Nkosana Zulu, the oldest of the Zulu brothers who took on the somewhat daunting responsibility of caring for the family and his seven brothers in particular after experiencing the death of their parents at the hands of a misguided Mbuba KwaZulu Natal village vigilante.
As the default head of the family, Nkosana has had to shoulder the responsibility of keeping the family safe from the enemies around them, especially the Majola brothers, who are described as wolves in sheep's clothing. Mondli Makhoba's character is a man who thinks more than he talks, and Mondli did a very good job of portraying that with his stately carriage.
Makhoba has been an actor for over 20 years, and the 45-year-old actor is also married with five children. He enjoys being a family man, which helped his interpretation of the role. Mondli Mkhoba has appeared in a good number of other movies and TV series, including but not limited to Uzalo and Generations.
His performance on Hlomo, The Wife, has led to other concrete and lucrative offers, which is not surprising. He has, however, kept everyone guessing about the new projects he will be working on in the future.
Abdul Khoza
Role: Nqoba Zulu
Age: 35 years old
Cast Type: Main
Number of Episodes: 80
Playing the role of Nqoba Zulu is Abdul Khoza. Whereas Nkosana is the cool-headed Zulu brother, Abdul Khoza's character is regarded as the volatile hot-headed sibling who doesn't think his actions through before taking them. He then has to apologize for the outcome but only when it suits his whims.
Abdul Khoza's acting abilities have been described as engaging, thrilling, and combative, accurately embodying the role he has taken on in the series. The actor has detailed the challenges he has faced in ensuring that Nqoba's unique personality is not diminished and continues to bring unbridled joy to the show's fans and viewers.
The overwhelming verdict has been one of accolades and praises for Abdul's acting abilities. Abdul Khoza has already won a SAFTA award and has been praised immensely for his roles on other series like Uzalo and Kings of Joburg, amongst others.
He is happily married to actress Baatile Khoza (née Themane), and they have a daughter together. Abdul is also a musician who idolizes Jamie Fox, has worked on songs for The Wife in tandem with co-star Bonko Khoza and intends to work on a hit music project soon.
Kwenzo Ngcobo
Role: Qhawe Zulu
Year of Birth: 1993
Cast Type: Main
Number of Episodes: 80
Fans of the show regard Kwenzo Ngcobo's character, Qhawe Zulu, as the most right-thinking and introverted Zulu brother, but he is also remembered as the brother who violated the proverbial "bro code" by sleeping with his brother Mqele's wife, Hlomu after she had gone on a drinking spree after learning that her husband had been behind her ex-boyfriend's death.
Given that he had met Hlomu first, he had been heartbroken when she chose his brother. To make matters worse, he and Hlomu had been caught in bed by her twin brother Langa, and we all know how much of a chatter-box the latter is. As we await the consequences of their actions, fans have spoken glowingly of the actor who played the part of Qhawe to perfection.
For those who don't know, Kwenzo Ngcobo first auditioned for the role of Mqele but lost out to Bonko Khoza. He then returned to audition for the role of Qhawe and got the part. The Wife is his first foray into any major TV production set, and the actor relishes the challenge. He is hoping for more opportunities, and if his appearance in The Wife is anything to go by, he will have to beat some of his admirers off with a stick. It's been that good.
Sipho Ndlovu
Role: Sambulo Zulu
Year of Birth: 1986
Cast Type: Main
Number of Episodes: N/A
Sipho Ndlovu plays the role of Sambulo Zulu. Fans remember him as the brother who once rolled a joint at his brother's wedding while sitting in the front row. He is a man of even fewer words, a true brother's keeper, and an undercover assassin. He doesn't want power as much as he wants his family to remain together, and he does everything he can to ensure that the status quo is maintained.
Playing the role of Sambulo Zulu was a huge challenge for Sipho Ndlovu due to the contrast in personalities between the actor and the role he embodied. As stated earlier, Sambulo comes across as laid back and doesn't talk much. On the other hand, Sipho Ndlovu is a very chatty fella who had to devise a means to make the character work. Suffice it to say that he has done an incredible job of it.
Hlomu, The Wife is not Sipho's first rodeo as an actor as he has already appeared in other series such as The Queen and Isibaya. When pressed about his plans after The Wife during an interview in February 2022, the actor revealed he had just finished shooting season 2 of Side Dish, a new project he was working on at the time, but he didn't know when it would premiere on SABC 1.
Thulane Nkululeko Shange
Role: Mqoqi Zulu
Age: 29 years old
Cast Type: Main/Supporting
Number of Episodes: N/A
Thulane Nkululeko Shange embodies the role of Mqoqi Zulu, one of the younger Zulu brothers whose primary existence, for now, is to run errands, such as partaking in the cash-in-transit heists, for his five older brothers, who in turn protect him and the two remaining brothers from the harm and dangers associated with the criminal lifestyle they live.
Thulane Nkululeko Shange did an excellent job of portraying the character of Mqoqi, and his performances will surely help him get roles that will add to his acting credits alongside the ones he already has for his participation in Ist'thunzi and iNumber Number.
Ishmauel Songo
Role: Mpande Zulu
Age: 28 years old
Cast Type: Main/Supporting
Number of Episodes: N/A
Ishmauel Songo was tasked with the responsibility of playing the role of Mpande Zulu in this captivating series. The second member of the Zulu brothers' Youth Squad, Mpande, was also an errand boy for his five older brothers. He was also shot dead at the end of an episode released on December 30, 2021.
Ishmauel Songo has spoken about the fact that he deliberately didn't read the books for his creativity not to be stifled. He also faced challenges that arose from the fact that he was from Johannesburg and had to research the behavioral ethics of the Zulu people to fit perfectly into his role. He did a very good job up until his exit from the show.
The actor has acted in many TV series and movies, including Rhythm City and Tsotsi. After his character's demise, Ishmauel left a farewell message on his Instagram page for fans and viewers, expressing his gratitude for the opportunity and how much he had enjoyed playing the role. The message also showed a glimpse of what the actor termed Bigger Things coming his way in 2022. We await.
Swelihle Luthuli
Role: Ntsika Zulu
Age: 26 years old
Cast Type: Main/Supporting
Number of Episodes: N/A
The role of Ntsika Zulu, the last member of the Zulu Brothers Youth Squad, was played by Swelihle Luthuli. The 26-year-old actor did a really good job of accurately portraying the character he was given.
Swelihle's breakout role came in eHostela, and his performances on Hlomu The Wife have also drawn the attention of South Africans, and this has resulted in a rise in his stock as an actor. More acting opportunities surely await this amazing talent.
Khumbulani "Kay" Sibiya
Role: Sandile, the doctor
Age: 35 years old
Cast Type: Supporting
Number of Episodes: N/A
The role of Sandile, Hlomu's ex-fiance, was played by Khumbulani "Kay" Sibiya. Sandile is a doctor, and his relationship with Hlomu was already on the rocks when she met Mqele. This was even though they were living together. He was eventually murdered by Mqele, and when Hlomu found out, she went on a drinking spree that ended with her having sex with one of her husband's brothers.
Fans of the show might recognize Kay Sibiya from his earlier exploits on shows like Uzalo and Generations.
Lindah Majola
Role: Langa Dladla
Year of Birth: 1996
Cast Type: Supporting
Number of Episodes: N/A
Lindah Majola plays the role of Langa Dladla, Hlomu's twin brother. This character has a good number of personality traits, including a very fun and outspoken nature. His chatty behavior makes him the worst person to whom you can tell a secret because he will never keep it. Fans can't wait to see how he will break the news of catching his sister in bed with her brother-in-law.
Another trait that the actor shares with his character is the fact that they are both homosexuals. As a result, Langa has had to deal with a lot of homophobia from his in-laws, the Zulu brothers, a form of discrimination the actor himself has had to deal with in real life and found a way to rise above.
Hlomu, The Wife, is Lindah Majola's first major on-screen project, and his role in the hit series will surely open him up to new opportunities in that regard. Before his involvement in the series, Lindah was a well-known TikTok star who also ran a restaurant. He has also hosted some cooking shows.
Kabelo Moalusi
Role: Lux
Age: 38 years old
Cast Type: Recurring
Number of Episodes: N/A
Kabelo Moalusi plays the role of Lux, Hlomu's boss at the office and the Editor in Chief of the publication. He is a pleasant character who takes his job very seriously and discharges his duties to the best of his ability. Kabelo Moalusi is best known for his roles in TV Series such as The Throne, The Queen, and Generations.
Thulisile "Thuli" Phongolo
Role: Lerato
Age: 39 years old
Cast Type: Recurring
Number of Episodes: N/A
Thuli Phongolo plays the role of Lerato, Hlomu's colleague and friend at the office. Her character is Hlomu's closest confidante, and she supports her friend through the stormy days. Thuli Phongolo is a deejay, and some of her other on-screen appearances include involvements in Generations: The Legacy and Rockville.
Saint Seseli
Role: Bab Dladla
Age: 50 years old
Cast Type: Recurring
Number of Episodes: N/A
Saint Seseli plays the role of Bab Dladla, Hlomu and Langa's father. He is a forceful character who does not hesitate to berate Mqhele for physically abusing his daughter. He cares a lot about his family. Saint Seseli has a degree in Marketing and sales management and had worked in those fields before he became an actor. The veteran actor has appeared in many movies and TV shows, including Skeem Saam, How To Ruin Christmas, and The Queen.
Ayanda Nhlangothi
Role: MaDladla
Age: 40 years old
Cast Type: Recurring
Number of Episodes: N/A
Ayanda Nhlangothi plays the role of MaDladla, Hlomu and Langa's mother. In real life, the actress lives with her mother and older brother in Gauteng and is currently undergoing training as a production manager and artistic director at a school called Amajika Youth and Children Arts.
Her role in Hlomu The Wife was recurring, but her interest in music means she has diversified interests. She hopes she can become a radio presenter and DJ and wishes to be called Fab when that time comes.
Bongani Gumede
Role: Bab Majola
Age: N/A
Cast Type: Main/Supporting
Number of Episodes: N/A
Bongani Gumede plays the role of Bab Majola, the patriarch of the Majola family, who directly opposes the Zulu family. They also run the taxi rank. Bongani Gumede has been nominated for SAFTA Best Actor and has appeared in movies and TV series such as Rhythm City, Isibaya, Zone 14, and Yizo Yizo.
Siyabonga Melongisi Shibe
Role: Gwaza Majola
Age: 45 years old
Cast Type: Supporting
Number of Episodes: N/A
Siyabonga Shibe aptly depicts the character of Gwaza Majola, a member of the Majola family who is hell-bent on seeing the destruction of the Zulu brothers after the death of their father and brother and losing their taxis. Shibe is a veteran actor who has appeared in shows like Uzalo, Scandal, and most recently in Thando.
Ntando Mncube
Role: Geja Majola
Age: 36 years old
Cast Type: Supporting
Number of Episodes: N/A
Ntando Mncube plays the role of Geja Majola, another member of the Majola family who wishes to end the Zulu bloodline for perceived grievances against his family. His actions, alongside those of Gwaza, have led the eldest Zulu brother to declare an all-out war against them. Ntando has appeared in series such as Durban Gen, Saints and Sinners, Intersexions, and Lockdown.
Dumisani Dlamini
Role: Dlakadla
Age: 59 years old
Cast Type: Supporting
Number of Episodes: N/A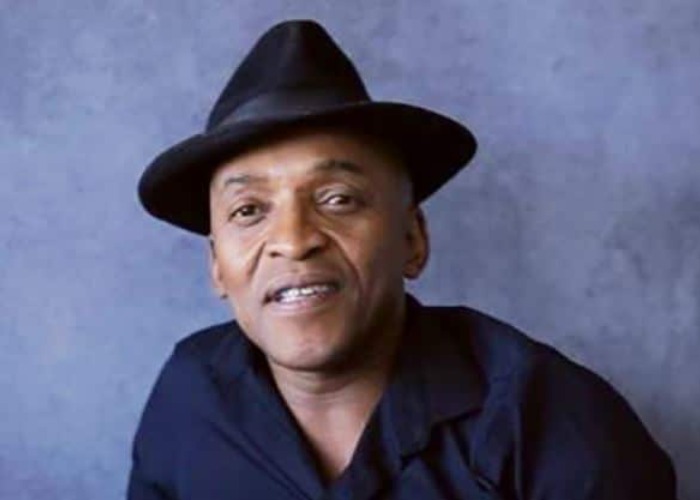 Dumisani Dlamini embodies the role of Dlakadla, the new leader of the taxi association following the death of the former leader at the hands of Nkosana Zulu. He does his best to run interference between the Zulus and the Majolas. The 5 ft 6 inches actor has appeared in several movies and TV shows, including Sarafina, Entabeni, Reyka, and others.
Khanyisile Mbau
Role: Zandile Zulu
Age: 37 years old
Cast Type: Main/Supporting
Number of Episodes: N/A
Khanyi Mbau plays the role of Zandile Zulu, Nkosana Zulu's wife, who had spent 10 years in prison for murdering her mother. Zandile has her work cut out for her in the sense that she has to win back her children's approval and also has to depose Hlomu as the ruling matriarch of the Zulu family.
Khanyi Mbau has appeared in movies, and TV series such as Happiness is a Four Letter Word, Muvhango, Mzansi, and Uzalo.
Gaisang Keaikitse Noge
Role: Naledi
Age: 26 years old
Cast Type: Main/Supporting
Number of Episodes: N/A
Gaisang K. Noge will take on the role of Naledi in the third season of the series. She is a doctor who has fallen in love with Qhawe Zulu, and like her soon-to-be co-wives, Hlomu and Zandile, she will come to realize that being a member of that family comes with a lot of baggage. Gaisang has appeared in many TV series, including House of Zwide. Hlomu, The Wife is her next big on-screen project.
Zikhona Sodlaka
Role: Mandisa
Age: 37 years old
Cast Type: Supporting
Number of Episodes: N/A
Zikhona Sodlaka plays the role of Mandisa, Nqoba's partner. She is a vulnerable woman who is not shy to share her scars with everybody who cares to know. The actress expressed her delight at being given the role, and she did an amazing job. The roles keep coming as she has appeared in Rhythm City, Soul City, Intsika, After 9, Shooting Stars, Tsha Tsha, and several others.