Talents abound in the Rainbow Nation, and some men and women are continuously and consistently putting the country on the map of the continent, and by extension, the map of the world. Whenever that list is made, one name that will not fail to be mentioned is Dumisani Dlamini, the movie icon from the film Sarafina!. He has remained relevant in the industry with roles in the South African 1999 TV drama Yizo Yizo, where he played Chester's character. He also gave an incredible account of himself in the 2013 Mzasi Magic TV series Isibaya as Mbodla.
Asides from his acting career, which has seen him play roles in TV and film projects such as Sarafina, 4Play: Sex Tips for Girls, Isindiso, Entabeni, and Drum, and his singing career, his family life, and other personal details about his relationship with his first wife, Elizabeth Sawyer, their divorce, and how he left the United States, have been far-fetched.
Dumisani Dlamini Divorced His Wife, Deborah Elizabeth Sawyer, Before Returning to South Africa
The exact details of everything that happened between Dumisani Dlamini and Elizabeth Sawyer before returning to South Africa after living in the United States for several years is non-existent. The reason he gave, which informed his decision to go back, is the fact that he became homesick. However, it is known that he was married to a Jewish lady named Deborah Elizabeth Sawyer. The marriage produced two daughters and ended in divorce before he returned to South Africa.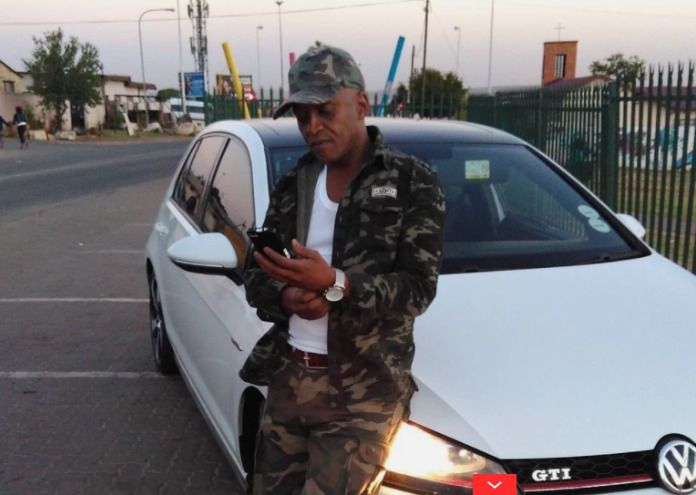 Some sources reported that his decision to return to Africa was the main reason for the divorce as he tried to persuade his family to move to the black continent with him – a move which did not see the light of day. Others refute the claim, stressing that he had assured his family that he would join them back in the United States – something that is yet to happen also.
At the moment, the real reason for the divorce is still unknown, but Dumisani Dlamini's statements about having a cordial relationship with his kids suggest their divorce was an amicable one. However, it does not clearly reveal if there is any relationship between Dlamini and Sawyer.
Dlamini Met Sawyer While on a Film Tour in the United States
The love story between Dumisani Dlamini and Deborah Sawyer may not fascinate just anyone but the person involved. Sawyer is a Jewish-American artist and painter who presently works in the US fashion industry as a menswear designer. They met during a US tour for the internationally acclaimed film Sarafina! in 1986. That meeting began a friendship that metamorphosed into an intimate affair when he stayed back in the United States after the tour. What the duo felt for each other was strong enough to lead them to take the nuptial vows as they cemented their relationship with a private wedding attended by a few friends and family members.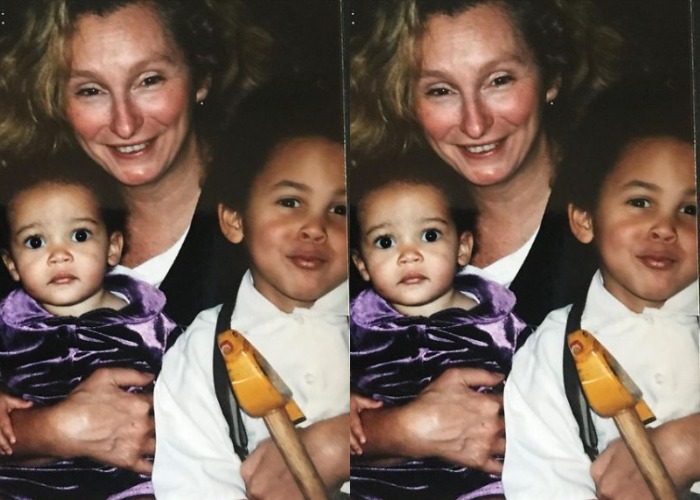 The union produced two beautiful daughters, including the popular American singer, rapper, songwriter, and record producer, Doja Cat, whose real name is Amalaratna Zandile Dlamini. Their other daughter's name and profile remain unknown, and nothing is known about her, including her whereabouts. The marriage between Dlamini and Sawyer fell apart for undisclosed reasons. They went their separate ways, with Dlamini leaving the US to return to his birth country after close to two decades while Sawyer stayed with the kids.
What We Know About Dumisani Dlamini's Children
Dumisani Dlamini is widely known to have only two children from his marriage to Deborah Elizabeth Sawyer. His first daughter's name is Amalaratna Zandile Dlamini, and she is an American rapper and music producer better known by her stage name Doja Cat. Details about their second daughter remain a mystery as there is no information about her available in the public space. Albeit, it is known that Dlamini has other children. It is alleged that the Yizo Yizo star has fathered up to seven children, with his last-child – a boy – born in 2016. Aside from Sawyer, the other women responsible for his other kids are unknown.
According to reports, his first child, now known as Kwazi, was born during his high school days. However, he had to run away from home to avoid the backlash from his parents. Details about his family life are in short supply, and he has not given out so much information about the happenings in his private life. His daughter, Doja Cat, inherited his entertainment gene and is doing very well in the highly competitive American entertainment industry.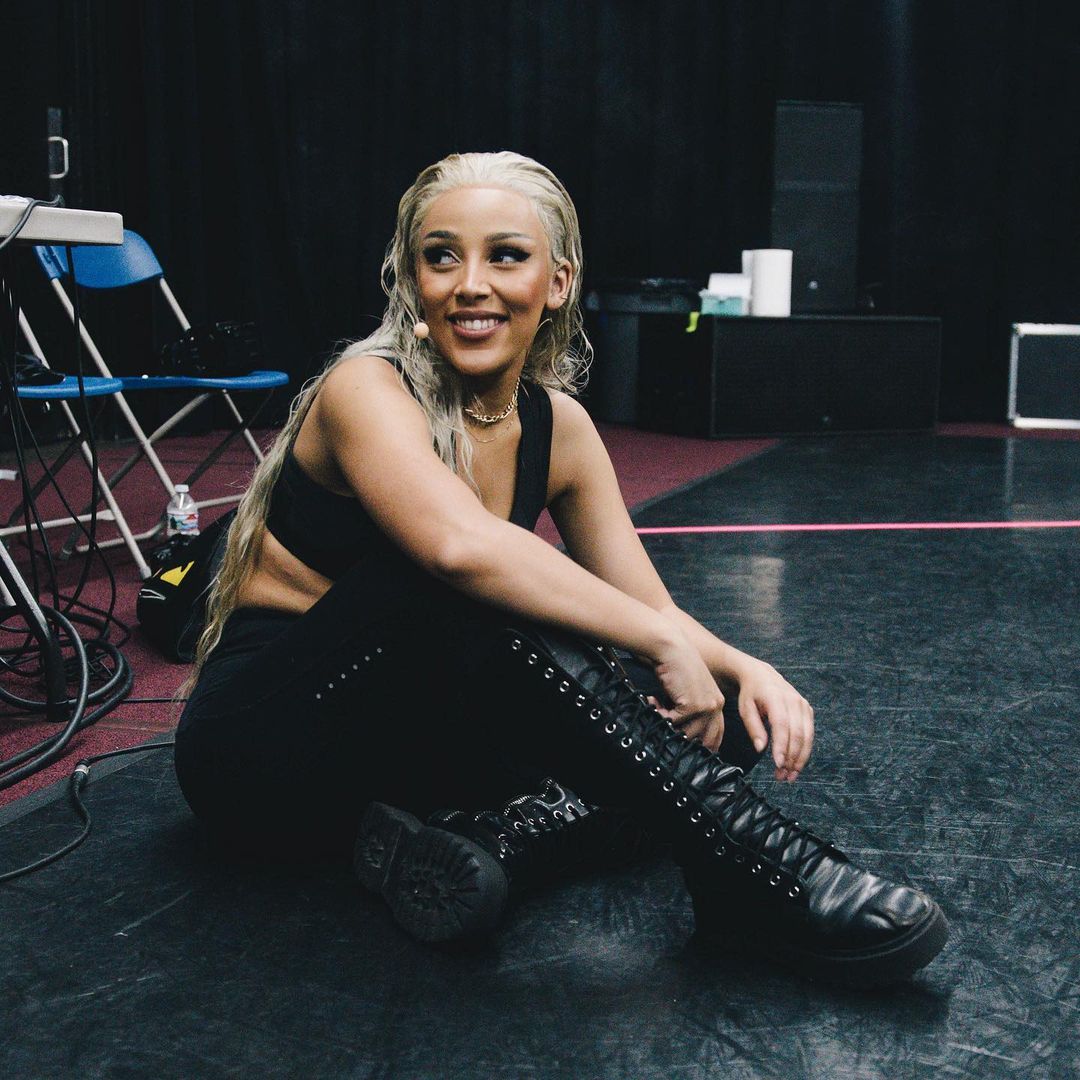 Born on October 21, 1995, the 28 year-old rapper is an award-winning artist with two albums to her name. She started her music career as a teenager and signed her first record deal at age 17. Doja Cat has won six awards, including two American Music Awards, while also being nominated for several other awards, including BET Awards (2) and Grammy Awards (3).
She caused a stir when she revealed she has never seen her father during an interview with Whoopi Goldberg, the American actress who co-starred with Dumisani Dlamini in the 1992 film Sarafina!. The statement raised many questions, and Dumisani quickly clarified that he is not a deadbeat dad, insisting that her promoters make his daughter say things that will promote her brand.
High Lobola Foiled Dumisani Dlamini's Attempt to Marry in 2001
Dumisani Dlamini has tried to marry Girlie Nhlengethwa, a financial expert and chartered accountant. The attempt failed as a result of his unwillingness to pay the lobola that was asked of him. Nhlengethwa, who was 22 years old at the time, was very much younger than Dlamini. However, his refusal to pay the R23,000 demanded by her family meant that the marriage did not hold.
While the Isibaya actor claimed he could not afford the amount, rumors had it that the parents of Nhlengethwa, who were well-to-do, considered Dlamini as being unfit for their daughter. There was also the issue of their age difference, which they secretly disagreed with. Therefore, all negotiation attempts to agree on the amount to be paid for the lobola became fruitless.