Do you get frustrated waiting in line at airport security or applying for a visa to visit a country in Europe or America? Global consulting firm Henley and Partners put together a list of the worst and best passports for international travel. The group analyzed visa regulations of all countries and territories in the world including Zimbabwe, ranking them based on the freedom of travel for their citizens. According to the Henley Visa Restrictions Index 2012, holders of regular Zimbabwean passports could travel to 58 countries visa-free, or with visa on arrival.
Visa-free travel is often quite a luxury as it takes away a lot of the hustle that one may face in obtaining a visa and scaling all the processes put in place to ensure that visas are up to date and are authentic. While travelling to countries where visas are required one can be sure to face more stress and could even suddenly have a huge impediment to their trip thrust upon them. The loss of a passport can also severely affect future travels to countries where visas are required. All these worries can be averted and can make travelling easier and more enjoyable when one just visits a country where they are welcomed with open arms.
It is especially nice that Zimbabweans can travel to these countries without a visa because Zimbabwe tries as much as possible to be open to other travellers. The country may have its own terms and conditions for allowing foreigners into its borders but it has been ranked as one of the top 30 countries that have made major efforts to reduce travel restrictions by the World Tourism Organisation (UNWTO).
Prior application for a visa is required for countries or territories not mentioned below. Where visa-free access is permitted, such access is not necessarily a right, and admission is at the discretion of border enforcement officers. Visitors engaging in activities other than tourism, including unpaid work, may require a visa or work permit. The following countries listed below are visa-free for the people of Zimbabwe to travel to or visit.
84 Countries You Can Travel to Without Visa From Zimbabwe
Anguilla – 3 months
Antigua and Barbuda – 1 month
Bahamas – 3 months
Barbados – 6 months
Belize – 1 month
See Also: 12 Things You Didn't Know About Grace Mugabe 
Bermuda – 6 months
Botswana – 90 days
British Virgin Islands – 30 days
Cook Islands – 31 days
The Democratic Republic of the Congo – 90 days
Dominica – 21 days
Ecuador – 90 days
Fiji – 4 months
Grenada – 3 months
Haiti – 3 months
Hong Kong – 3 months
Kenya – 3 months
Kiribati – 28 days
Lesotho – 14 days
Malawi – 90 days
Don't Miss: 10 Famous White South African Celebrities of Europeans Descent 
Malaysia – 2 months
Mauritius – 60 days
Micronesia – 30 days
Montserrat – 3 months
Mozambique – 30 days
Namibia – 3 months
Niue – 30 days
Philippines – 21 days (For more than 21 days up to 59 days, visa issued upon arrival.)
Saint Kitts and Nevis – 3 months
Saint Vincent and the Grenadines – 1 month
Singapore – 30 days
South Africa – 90 days
Sri Lanka – 30 days (ETA required. cost: US$30)
Recommended: 9 Fascinating Things You Didn't Know About Robert Mugabe 
Swaziland – 30 days
Trinidad and Tobago – 90 days
Turks and Caicos Islands – 30 days
Uganda – 6 months
Vanuatu – 30 days
Zambia – 30 days
In today's globalized world, visa restrictions play an important role in controlling the movement of foreign nationals across borders. Almost all countries now require visas from certain non-nationals who wish to enter their territory. Visa requirements are also an expression of the relationships between individual nations, and generally reflect the relations and status of a country within the international community of nations.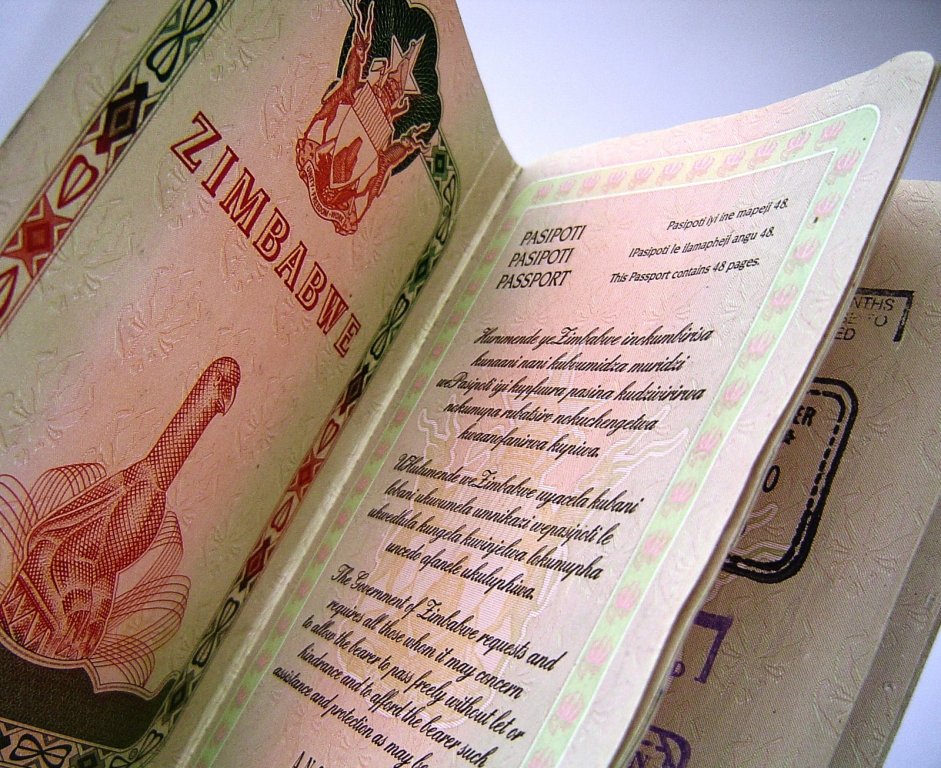 Visa upon arrival
Armenia – 120 Day(s)
Azerbaijan – 30 Day(s)
Bangladesh – 90 Day(s)
Belarus
Djibouti – 1 Month(s)
Egypt – 15 Day(s) – Valid for south Sinai resorts only.
Georgia
Ghana
Iraq – Only available at Erbil international airport.
Jordan
Cambodia – 30 Day(s)
Comoros
Laos – 30 Day(s)
Saint Lucia – 6 Week(s)
Madagascar – 90 Day(s)
Macau
Maldives – 30 Day(s)
Nicaragua
Palau – 30 Day(s)
Seychelles – 1 Month(s)
Sao Tome and Principe – 1 Month(s): Registration made by airline.
Togo – 7 Day(s)
East Timor – 30 Day(s)
Tuvalu – 1 Month(s)
Tanzania
Samoa – 60 Day(s)
Travel-loving Zimbabweans can, therefore, kick their exploring spirit into gear and take a run at any of the countries listed above. Every country in the world holds promise for new sights and sounds and if one fails to let you in, another is probably waiting with arms open wide. It is necessary, of course, to keep on updating your knowledge of countries you can travel to without visas as countries often change their visa regulations. So keep on being a smart traveller and research well for your next trip.