The Cape Town weather is mostly sunny and mild in temperature, Cape Town is a coastal city loved for its summer weather. Home of the amazing Table Mountain, Cape Town is the core of South Africa's culture, art, theatre & luxury. It is also a city where most of the world's best wines are produced, vibrant and colourful with one of the best tastes that will forever remain memorable.
The city is famous for its award as one of the best cities in the world. It is a city that glows with beauty, its splendid beaches and preservation of South Africa's old architecture makes this city speak volumes. The climate of the city is what will make your stay even more memorable if you're hoping to spend some vacations in the city.
More On Cape Town Weather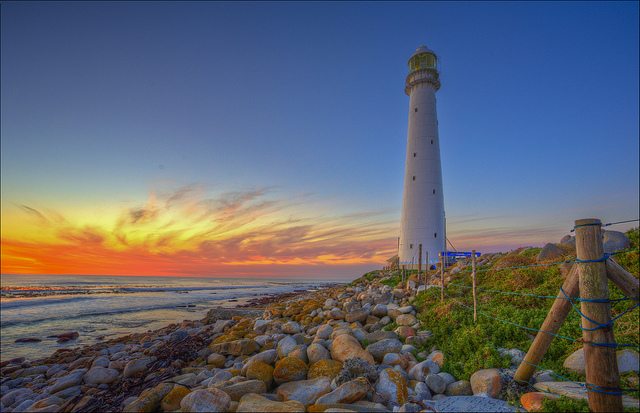 Cape Town has a diverse weather including Summer, Spring, Autumn and Winter. The temperatures in the City is lower than that of other cities at similar latitudes, mainly because of its greater elevation above sea level. Cape Town is famous for its African penguin colony and summers in this region has some amazing months of sunshine without the interruption of rainfalls.
See Also: 11 Things You Must Know Before Visiting South Africa's Coastal Areas
Summer In Cape Town 
Summer in Cape Town usually starts from mid-October all through to mid-February. This Cape Town weather, just like summers around the world, is usually hot and sunny, filling the air with that original earthy, warm air aroma; with spots of some afternoon thunderstorms which clear quickly.
The temperature in summer ranges from 12°C – 27°C and rainfall ranging from 13mm – 17mm.
Summer is usually the best time for tourist and prices at this time are at its peak. There are various activities to engage in during summer in Cape Town. Going down to the beach should be at the top of your list.
Summer is the perfect time to go surfing or better still, enrol for some surfing lessons. Remember to make all bookings in advance when coming for summer, as most hotels are fully booked around this time.
See Also: All The Fun Things To Do In Port Elizabeth
Autumn In Cape Town
Autumn in Cape Town starts from mid-February to April, with some spots of rainfalls. The temperature around this time ranges from 17 °C – 22 °C and rainfall ranging from 17mm – 40mm.
The atmosphere in autumn is warm, but it gets colder as the weeks move on. This is the perfect time to be outdoors in Cape Town, as the true beauty of Cape Town is portrayed via its winery. Most vineyards open their doors to visitors around this time, giving them a chance to experience the wine-making process, from picking the grapes, to juicing them.
Cape Town is less crowded during autumn as opposed to summer, so things are a lot cheaper during this time. You could save some serious bucks looking out for special offers on flights, hotels and lots more.
Make sure you pack some warm clothes for the evenings, as the weather gets cooler during this time.
Winter In Cape Town
Winter is one of the Cape Town weather that starts from May all through to July, this is when the city experiences its rain falls, cloudy days and storms with high winds. Regardless, Cape Town's winter is much favourable than winters in various countries.
The temperature in winter ranges from 10 °C – 18 °C and rainfall ranging from 67mm – 82mm.
Winter in Cape Town could be unpredictable, as it comes with almost all kinds of weather conditions. This is a very good time to explore the museums, restaurants, and bars Cape Town has to offer.
See Also: List Of Beach Hotels In Durban
Spring In Cape Town
Spring in Cape Town is from August to mid-October, as the winter days are forgotten and flowers begin to sprout in a colourful manner. The temperature around this time ranges from 9 °C – 20 °C and rainfall ranging from 35mm – 75mm.
This is the perfect time to be outdoors in Cape Town, it's a good time to go for walks or hiking. The gardens in Cape Town during spring are at its best, as the beauty of the town is rendered via its blossoming flowers.