Robert Mugabe was a black nationalist and the former leader of independent Zimbabwe. As a politician, he served as the country's prime minister from 1980 to 1987, and as president from 1987 to 2017. Although his leadership has been full of turns and twists, which made him a controversial figure, it is imperative to note that Mugabe was indeed the nation's icon of liberation. He played a vital role in the actualization of the Republic of Zimbabwe as we have today.
Famed as one of the longest-serving leaders in Africa, and the oldest president in the world, Mugabe assumed the reputation of a strong and powerful leader, ruling by threats and violence but with strong support, which caused his critics to label him a dictator. However, after about three decades of being the president of Zimbabwe, Mugabe was forced to resign his position in 2017 after his party ousted him in what looks like a coup, hence replacing him with vice president Emmerson Mnangagwa.
Although he is no more, Mugabe's life and his political achievements have been a thing of interest to many, and some have busied themselves uncovering circumstances surrounding the rise and fall of the former Zimbabwean leader, as well as the legacies he left behind.
Robert Mugabe was Born Into A Poor Family, But He Had Quality Education
Born as Robert Gabriel Mugabe, the former leader popular for his sit-tight autocratic government was born on February 21, 1924, in Kutama, Southern Rhodesia (now Zimbabwe). He was the son of a village carpenter, Gabriel Matibiri, and his wife Bona, who was trained as a teacher in a Roman Catholic mission school. He was not the only child of his parents; Robert had five other siblings, namely Bridgette, Raphael, Sabina, Donald, and Michael.
Before he was born, Zimbabwe had become a British Colony, and consequently, the people of his village were deeply oppressed by new laws, and they faced limitations to their education and job opportunities. While he was growing up, the young Robert Mugabe helped to look after his family cows, and he also made money through doing odd jobs. Because his mother was a Jesuit teacher, the former Zimbabwean leader had the opportunity to acquire quality education.
He completed his basic education at a local Jesuit mission school. Afterward, Mugabe went into nationalist politics while he was a student at the University College of Fort Hare, South Africa. There, he obtained a Bachelor of Arts in History and English Literature in 1952. Shortly after graduation, Robert started working as a teacher, teaching in both Zimbabwe and Ghana until 1960. He further acquired a master's in Economics, two law degrees, and a bachelor of administration from the University of London, through distance learning.
How His Political Career Began in 1960
Robert Mugabe returned to Rhodesia (now Zimbabwe) on a short visit from Ghana in 1960. But he was convinced by his friend Leopold Takawira, an African nationalist, to stay. At the time, the anti-colonialist party known as the National Democratic Party (NDP) had been formed by Takawira and a few others. Following a protest organized by the NDP in July 1960, Takawira and two other officials of NDP were arrested.
As a result, Mugabe joined the National Democratic Party, which later became Zimbabwe African Peoples Union (ZAPU) and ultimately resigned from his teaching job in Ghana to become a full-time activist. In 1963, he helped Reverend Ndabaningi Sithole to form the Zimbabwe African National Union (ZANU). The two parties, ZAPU and ZANU later clashed, which resulted in the party's leaders and Robert Mugabe serving time in jail.
While he was incarcerated in Wha Wha prison, then the Sikombela, and then finally Salisbury prison, where he served the majority of his prison sentence, he earned two law degrees, Bachelor of Law and Master of Law from London International University via their distance learning programme. Besides these degrees, Mugabe earned thirteen Honorary LLD, D. Com, and D. Tech degrees, with three of the LLD degrees, revoked.
After serving ten years in jail, Robert Mugabe was voted leader of ZANU, before forming a militant faction of the party. He was later elected Prime Minister of the first government of Zimbabwe, with ZANU winning the majority of the seats in the new Parliament, and under his rule, the two feuding political parties formed the conjoined Zimbabwe African National Union-Patriotic Front (ZANU-PF).
See Also: 9 Things You've Never Heard about Nelson Mandela
He Served As President of Zimbabwe for Three Decades
Robert Mugabe abolished the position of Prime Minister in 1987 and assumed the position of President of Zimbabwe. He held this position from 31st December 1987 to 21st November 2017 when he was finally forced to resign. After he assumed office in 1987, his first point of action was to restructure and fix the country's dwindling economy. He first implemented a five-year plan, which removed price restrictions for farmers, giving them the room to fix theirs.
Amazingly, by the end of the five years, in 1994, Zimbabwe's economy saw some growth in the mining, farming, and manufacturing industries. He also managed to build clinics and schools for the black population across the country. Although Robert Mugabe was hailed as the champion of the nation's independence, his later decisions began to raise serious concerns amongst his subject and the international community. Many people resented his decision to seize white people's land without compensation to the owners, which he said was the only way to reconcile the economic playing field between the white minority and disenfranchised black majority.
Despite the increase in Mugabe's opposition, the former Zimbabwean leader was re-elected in 2002, 2008, and 2013, through violent campaigns and electoral frauds, amid famine, economic decline, Western sanctions, unemployment, and AIDS pandemic that plagued the country. He continued to reign supreme, using any means available to silence whoever that opposes his leadership. However, everything changed in 2017 when he was expelled by his party.
Did You Know Robert Mugabe Was Forced To Resign in 2017?
After spending over three decades as the leader of the Republic of Zimbabwe and over four decades as the leader of his party, Robert Mugabe was forced to relinquish his positions in November 2017. This happened one week after he sacked the then-vice president Emmerson Mnangagwa. According to reports, Emmerson's dismissal fueled speculations that the President had an intent to name his wife Grace as his successor. As a result, he was placed on house arrest by the Zimbabwe National Army.
More so, his party ZANU-PF also sacked Mugabe as its leader, and Emmerson was appointed as his replacement. The party also gave him an ultimatum to resign by noon the following day or he will be impeached. Although Mugabe initially refused to concur with the directive, when the impeachment process was initiated, the former leader sent a letter of his resignation to the House of Assembly.
Before conceding to the directive, Robert Mugabe and his wife negotiated a deal, which will save his family from being prosecuted, and his business interests remain untouched. The deal also included that he would receive a settlement of at least $10 million. Following his resignation, which was certified by the Supreme Court, his deputy Emmerson Mnangagwa was installed as the President of Zimbabwe in November 2017.
Robert Mugabe Built A Fortune From His Political Career
A report written ten years earlier by the U.S. embassy in Harare was published by Wikileaks in 2011. According to the report, the full extent of Mugabe's assets was not known but was rumored to be more than $1 billion in value, the majority of which are likely invested outside Zimbabwe. The report further said that the overseas assets, according to rumors, was made up of everything from the Channel Islands, the secret accounts in Switzerland, and the Bahamas to castles in Scotland.
However, more recent reports have it that Mugabe amassed a net worth of $10 million (£7.5 million), which majorly came from the fortune he made from the nation's diamond deposits. Opposition politicians alleged that the Mugabes own 14 farms in the country. The best known is the Omega Dairy farm, one of the largest dairy farms in southern Africa.
Here's How He Spent His Wealth
Having made a lot of money from being the leader of Zimbabwe, Mugabe had much to show for it. In Zimbabwe, the Mugabes are said to have six residences, including his abode known as 'The Blue Roof,' which is said to be extraordinarily opulent and worth more than $10 million (Sh1 billion). The house has 25-bedrooms, 2 lakes, which sits on a 44 acre of landscaped grounds and one massive dining with enough space to accommodate 30 people.
The presidential palace also features an outdoor swimming pool with roman style architecture and a large master bedroom with a king-sized bed. Mugabe's home was reportedly built by a company from Serbia and designed by a Chinese company. Beyond that, Robert Mugabe also owned a fleet of luxurious cars, which include a luxury Mercedes Benz S600L Pullman that was custom-built in Germany and armored to a B7 Dragunov standard.
This means that the car could withstand any projectile or hand grenade. The floor, roof, windows, and petrol tank of the car were specially fortified, being the most vulnerable parts of the vehicle. The tyres on the vehicle are designed to travel further 50km if punctured by a bullet, and the driver can speak to people outside, without turning down the window.
Mugabe's S600L Pullman features a head-up display, magic vision control, heated windscreen washer, night view assist, seat heating plus, split view, a six-disc CD/DVD player, and a wi-fi hotspot. Although the cost of the vehicle is difficult to know because it was a personal transaction of which the details were highly confidential, the Mercedes Benz Germany website revealed that an S600L Pullmann costs $1.2 million.
Additionally, Mugabe also spent lavishly on organizing political functions and family events. For instance, sometime in February 2010, CNN reported that Mugabe celebrated his 86th birthday with a lavish party, costing a reported $300,000.
See Also: 10 Remarkable Facts About Archbishop Desmond Tutu
Meet Robert Mugabe's Wife and Children
Mugabe was married twice in his lifetime. His first wife was Sally Hayfron, whom he got married to in the year 1961. The couple first met while Robert was working as a teacher at St. Mary's Teacher Training College, Ghana, and a few years later, they tied the knot. They had a son named Michael Mugabe, born on September 27, 1963. Sadly, he died three years later, in 1966 from cerebral malaria.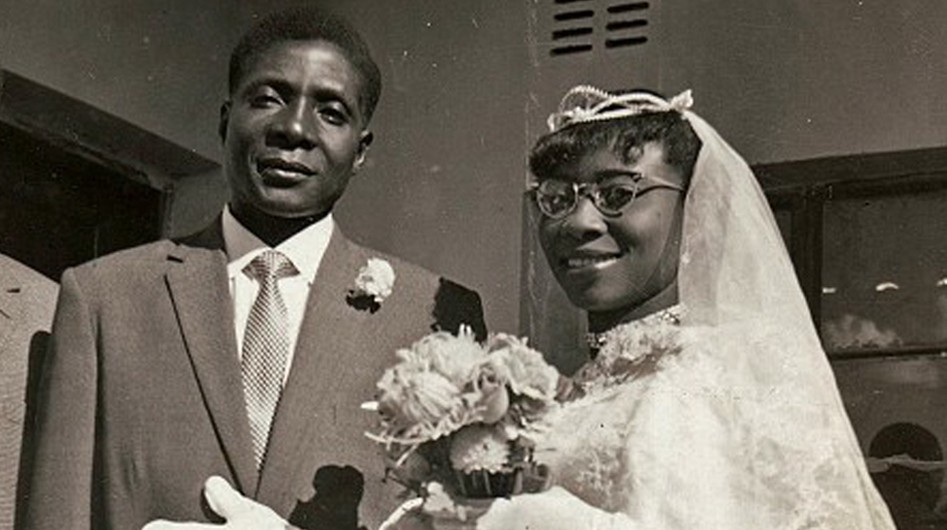 Mugabe's union with Sally lasted for over three decades until she died in 1992. Sally was said to have died of protracted kidney disease. Before her death, her husband Robert already started having an extramarital affair with his then-secretary, Grace Marufu. The couple began their affair when they were both still married to their former spouses.
Grace first became pregnant for Mugabe while she was still with her first husband, Stanley Goreraza, who is now a diplomat in China. They welcomed a daughter named Bona Mugabe in 1988, and in 1990, they welcomed a son Robert Peter Mugabe Jr. However, four years after the death of his first wife, Mugabe finally made Grace his second wife on 17 August 1996, despite being 41 years her senior.
The couple also welcomed another son named Chatunga Bellarmine Mugabe. He was born in 1997 when Mugabe was already 73 and his wife 38. He also had one stepson, Russell Goreraza from Grace's previous relationship.
The Former Zimbabwean President Died At Age 95
Robert Mugabe was one man who died over and over again in the media but continued to live in the real world for decades. There were several rumors of his death because his health had been unstable, probably as a result of old age. Speaking when he turned 88, Mugabe said he died many times, "that's where I have beaten Christ. Christ died once and resurrected once." But you don't cheat death forever.
It is with the utmost sadness that I announce the passing on of Zimbabwe's founding father and former President, Cde Robert Mugabe (1/2)

— President of Zimbabwe (@edmnangagwa) September 6, 2019
In April 2019, news emerged that Mugabe was back in Singapore for medical treatment. He had been on such trips for a while, but he didn't make it back this time as he died there on 6 September 2019. Although the real cause of his death has not been disclosed to the media, the current Zimbabwean President Emmerson Mnangagwa revealed that he had advanced cancer, and his chemotherapy ceased to be effective. The longtime autocratic ruler died at the age of 95, and his remains were laid to rest in his hometown in Kutama.on 28th September 2019.
These Are Some of Robert Mugabe's Memorable Quotes
Did you know that Mugabe was famous in all of Africa for his hilarious but true wise quotes? Here are a few interesting Robert Mugabe quotes you might not have come across.
"The only white man you can trust is a dead white man."
"The white man is not indigenous to Africa. Africa is for Africans. Zimbabwe is for Zimbabweans."
"I have died many times. I have beaten Jesus Christ because he only died once."
"We don't mind having sanctions banning us from Europe. We are not Europeans."
"So, Blair keep your England, and let me keep my Zimbabwe."
"The land is ours. It's not European and we have taken it, we have given it to the rightful people… Those of white extraction who happen to be in the country and are farming are welcome to do so, but they must do so on the basis of equality."
"We are no longer going to ask for the land, but we are going to take it without negotiating."
"Our party must continue to strike fear in the heart of the white man, our real enemy!"
"We of Africa protest that, in this day and age, we should continue to be treated as lesser human beings than other races."
"In most recent times, as the West started being hostile to us, we deliberately declared a Look East policy."
"We are not hungry… Why force this food upon us? We don't want to be choked. We have enough."