Magaliesburg is one of the fastest-growing cities in Gauteng and a go-to town for people who love nature and camping. There are several camping sites in Magaliesburg, with various magical activities taking place in the area. Many people who visit the city for holidays and during the weekends have the opportunity to explore these beautiful locations.
Virtually all the campgrounds on our list are natural jewels and great places to be. From their picturesque locations to the fun-based activities that keep people coming back and more, Magaliesburg is such an ideal place for people who love nature-inspired outdoor trips.
Best Camping Sites In Magaliesburg
Here are 15 beautiful properties in Magaliesburg to have fun while camping alone or with your friends and family.
1. Eastco Magalies
Address: Magaliesburg 1791 South Africa
Fee: R763
Lodge: Campsite
Available activities: Swimming, fishing, games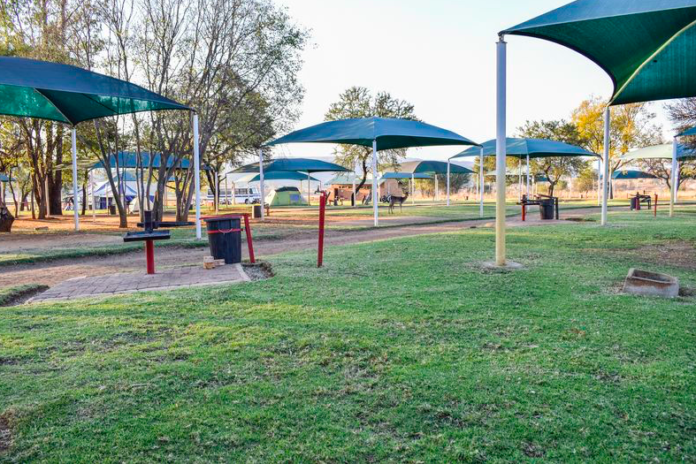 Easto Magalies, now known as Zelpy Fishing and Game Resort, is a natural and quiet hotel situated in Magaliesburg. The hotel is naturally blessed with an abundance of trees, a tranquil environment, and flowing lawns. The resort has beautiful stands and an electrical power point, braai area, and water point.
Other features include a business center with internet access, a kids-friendly area, an indoor pool, fully equipped chalets, and lots of shady trees for users' comfort. They also have many relevant facilities available, including laundry, credit card facilities, and a spacious parking area.
Eastco Magalies holds the record as one of the best camping sites in Magaliesburg for obvious reasons. However, guests are not allowed to smoke or engage in other wrong behaviors such as theft.
2. Warthogs Bush Camp
Address: R560, 1 doornspruit road, Magaliesberg
Fee: Depending on the date of booking
Lodge: Lodge, Campsite
Available activities: Trail runs, mountain biking, Bush Survival Packages, bird watching, game viewing
Warthogs Bush Camp is simply a rustic and intimate lodge specially designed for people looking for a premium get away from city life. It is situated in a quiet place in the Magalies meander, approximately one hour drive from both Pretoria and Johannesburg.
The bush Camp boasts loads of unique features such as a rock pool, thatched Lapa with canvas sides that can accommodate up to 180 delegates, a swimming pool, BBQ facilities, kitchenette. Others are thatched chalets, luxury en-suite bathrooms, and a dining area that permits you to walk away from the buzz of city life and enjoy the tranquility of the African Bushveld.
The campsite can be used for family gatherings, weekend camping and getaways, action-packed weekends filled with nature activities, small conferences, and weddings. It also offers accommodation in a tented camp with caravan sites available with ablution blocks for $73 per night. At Warthogs, smoking is highly prohibited, and pets are not allowed.
3. Weaver's Roost Resort
Address: 17km Hekpoort Road, Krugersdorp Gauteng, 1790 Krugersdorp, South Africa
Lodge: Hotel Resort
Fee: Unavailable
Available Activities: Swimming, games, hiking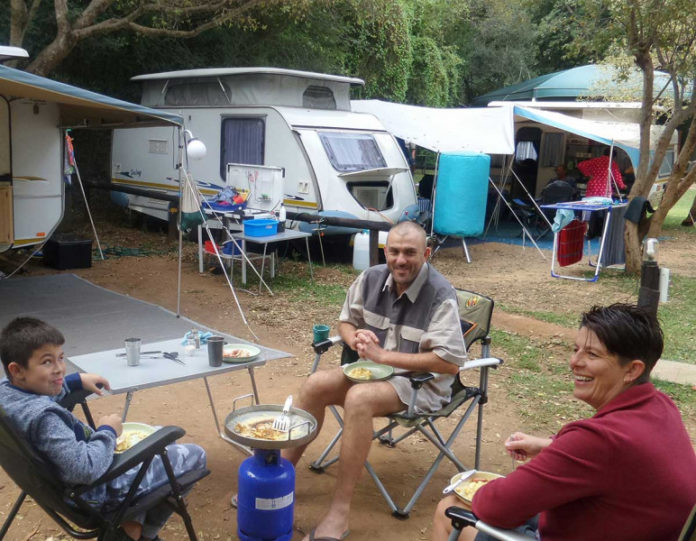 Weaver's Roost Resort is yet another wonderful resort situated in Magaliesburg. It takes about an hour's drive from Rustenburg, Pretoria, and Johannesburg to get there. Weaver's Roost is a place to be for fun, camping, relaxation, and more. The place is fitted with standard facilities, including a swimming pool area with a water slide, pool table, mini-golf, playground, a trampoline, etc.
Weaver's Roost also boasts different picnic areas, a kiosk with all the necessities, DSTV rooms. Visitors can also enjoy hiking trail up the mountain and their neat and standard ablutions. Also on their list are self-catering chalets such as bush camp and self-catering bush log cabins.
However, visitors are not allowed to play extremely loud music; dogs, motorcycles, taxis, buses, and quad bikes are also highly prohibited within the environment.
4. Aasvoelkrans Resort
Address: R24 Rustenburg Road, Magaliesburg 1739 South Africa
Lodge: Hotel Resort
Fee: Unavailable
Available Activities: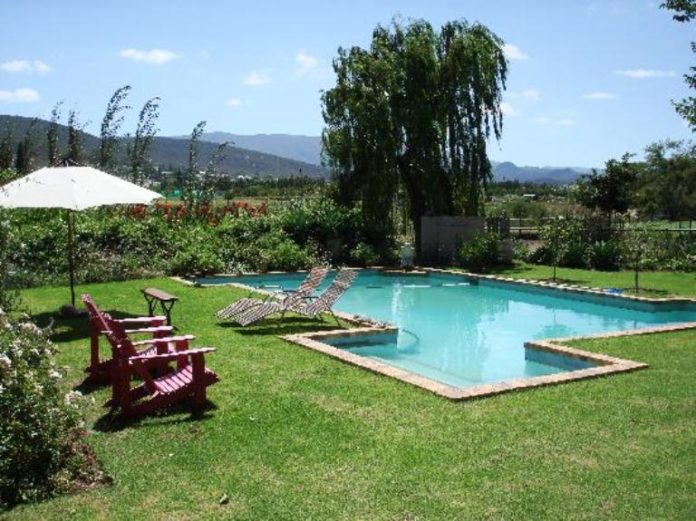 Aasvoelkrans is a Magaliesburg-based hotel ideal for camping and other fun-related events. The property has a free parking arena, pool, indoor pool, restaurant, friendly and kid friendly-areas as well. If you love taking a hot bath, there are standard amenities at Aasvoelkrans to take care of that. There is also a bar/lounge section where guests can rewind and cool off after the day's activities.
The hotel has an excellent kitchenette and well-trained workers who are always ready to assist or direct guests. Above all, you can also have a good time at nearby attraction spots such as Elephant Sportsbar, Bars & Clubs Voorhuis, and Blaauwbank historic gold mine if you lodge at the hotel.
5. Kruger Ranch Lodge
Address: Buffelsfontein, Magaliesburg 1739 South Africa
Lodge: Lodge
Fee: R9,000 a night
Available Activities: Swimming, private game drives, and wildlife observation.
Kruger Ranch Lodge is just one of the right places to camp and enjoy Magaliesburg's mountainous views. It is situated in a naturally-beautiful tranquil bush area, close to popular attractions such as the Sterkfontein Caves and the UNESCO World Heritage Site – Cradle of Humankind (Maropeng).
Kruger Ranch is a one-hour drive from Johannesburg and offers a caravan park stay. The lodge is fitted with standard amenities such as an outdoor pool, free parking space, bathtub, a pool, bar/lounge, children's activities, free breakfast, airport transportation, a business center with internet access, and lots more.
The Ranch is also great for solo travelers; couples and guests can watch antelopes and have a sundowner on the patio. No pets are allowed at the ranch, and smoking is prohibited.
6. Camping and Fishing Westonaria
Address: Westonaria, Afrique du Sud
Lodge: Lodge
Fee: R70
Available Activities: Fishing, camping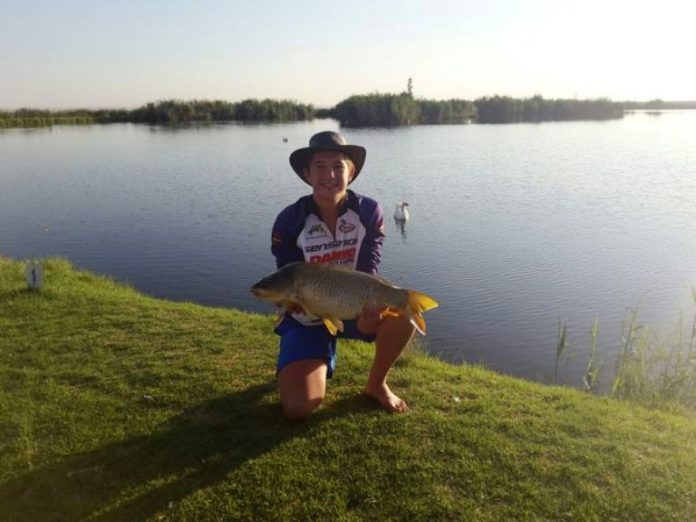 Camping and Fishing, Westonaria is a campsite in Westonaria. The lodge has standard and beautiful camping stands, a swimming pool, hot water showers, and ladies and men's toilets.
Guests are also allowed to park their vehicles for free, and no payment is usually made for their tents and caravans. Some of the notable places are close to camping and fishing are Top Blu Home Entertainment, Magnificent paint and projects, Heavenly Events, and Neze Marketing.
7. Piesankloof 4X4 Trails & Bush Camp 
Address: Piesangkloof Farm G10, Boschfontein, R104 Old Rustenburg Road
Brits
Lodge: Lodge
Fee: R80 per person per night/ R100 for Bush Wendy Houses
Available Activities: Swimming, bush camp games, expo, training, hiking
Piesankloof 4X4 Trails & Bush Camp is a campsite and a great venue for fun. It is located at the foothills of the Magaliesberg mountains. They offer an "Off the Grid" Bush Camp & Trails on a private farm for quads, hiking, cycling, and 4x4s in an unspoiled natural area. It is a rustic natural rocky trail with technical sections through the foothills of Magaliesberg.
These trails are two in number. Trail 1 is technical and shorter and an estimate of 3 hours, while the longer trail is even more technical, advanced/extreme, and an estimate of 5 hours. Trail 1 costs R200 (per vehicle) per day, Trail 2 costs R300 (per vehicle), Quads/Offroad costs R150 (per person), Mountain Biking costs R100 (per bike), while hiking costs R50 (per person).
Their recovery Rate/Assistance Fee is R350 per call out. Piesankloof's open land space is suitable for shows, team building, expo, events, and training. Unfortunately, there are no toilet facilities on the trail or top of the mountain. About their self-catering accommodation – Bush Camp, guests lodge at a natural private campsite at the creek.
Also available are tents and caravans, motorhomes, Bush Wendy houses, and bush wagons. Guests can also access their bush camp kitchen, splash pool, braai & pit fire areas. Their ablution facilities are all-natural/old school "veldtoilet and donkey showers." Sadly, there is no electricity at Piesankloof 4X4 Trails & Bush Camp. The brand is pet-friendly, but guests must arrange upfront before bringing their pets.
8. Môrester Camp
Address: Portion 173 IQ of farm, Sterkfontein St, Krugersdorp, 1739
Lodge: Lodge
Fee: Unavailable
Available Activities: Mountain biking, bird watching, hiking, swimming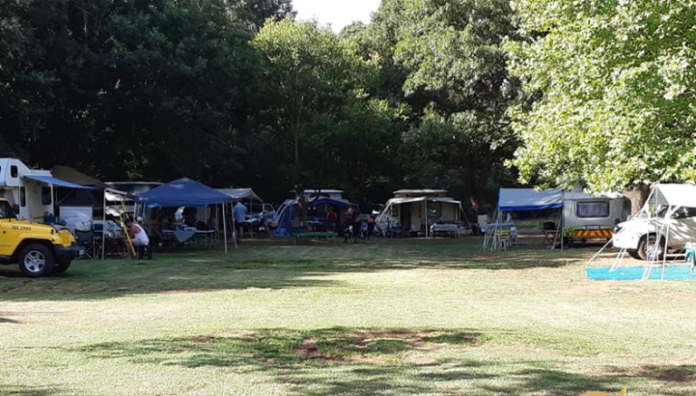 Established in 1975 by Attie Janse van Rensburg, Môrester Camp is situated on the edge of the world heritage area – "The Cradle of Humankind." It is ideal for picnics, leadership camps, and adventure camps. The property has sufficient indigenous trees and shrubs and small ravines, kopjes, and Tweelopies Spruit that runs through it.
The camp has two large dormitories (can house up to 58 persons), two small dormitories, and a housing complex that includes a lounge, three en-suite bedrooms, and three bedrooms sharing a communal bathroom. There are also some nearby attractions around the camp, such as Sterkfontein Caves and Rhino & Lion Nature Reserve.
9. The Crooked Tree
Address: Along Rustenburg road (R24)
Lodge: Lodge
Fee: Regular campsites – R350 per night per stand, Fenced off campsites – R400 per night per stand, Riverfront campsites – R450 per night per stand
Available Activities: Swimming, dog play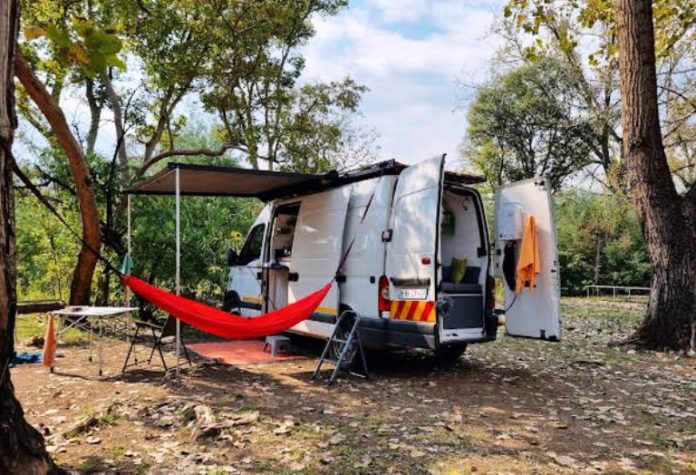 The Crooked Tree is a pet-friendly campsite that lies in the heart of Magaliesburg, just 20km from Krugersdorp. It is ideal for people who want to enjoy some moments with nature and away from electricity. The Crooked Tree also makes it possible for dog owners to treat their dogs to a getaway where they can enjoy the freedom to run, play, and swim in the river.
Their ablutions, powered by solar lights and gas geysers, give guests a rustic feel. There are standard showers, toilets, basins, wash-up areas to do dishes, an outside shower for your dogs, and more amazing features. The lodge, however, does not accommodate caravans. There are about three campsites to choose from, including riverfront campsites, fenced-off campsites, and regular campsites.
The campsites allow for a maximum of 4 people, one tent, and one car per stand – regular tents and trailer tents are allowed. An extra car costs R35 per car per night. The Crooked Tree only allows socialized dogs (i.e., dogs are socialized with other dogs, adults, and children). Again, the use of fireworks or other explosives is strictly prohibited both within campgrounds and dog parks. Guests are also warned about polluting the river and grounds.
10. Rocky Valley Christian Camp and Retreat Centre
Address: 50 Edward Street, Chancliff, Krugersdorp, 1739
Lodge: Lodge
Fee: R110 per person (catered), R120 per person (self-catered)
Available Activities: Swimming, games, walks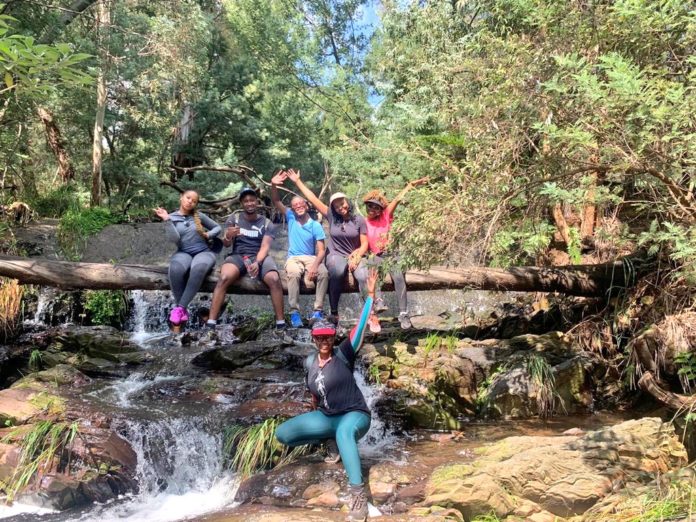 The Uniting Presbyterian Church of Southern Africa property, Rocky Valley Christian Camp and Retreat Centre, can accommodate up to 140 campers. Apart from camping, the venue can also be used for a retreat (part of the campsite, though). Two groups can use the site at once as well. However, the pool and playing areas are shared by both parties.
Rocky Valley Christian Camp and Retreat Centre has numerous facilities that befit Christian camping. Some of them are rondavels, log cabins (which can be used as meeting places), halls with kitchens, dish wash-up area, ablution blocks with hot and cold water, and showers, lounge, kitchenette, swimming pool games fields, a braai area, and more.
11. Stoney Ridge, SU Campsite
Address: Plot JQ504, HK50, R563, Hekpoort, 1790
Lodge: Lodge
Fee: Unavailable
Available Activities: Obstacle course, swimming, games, adventure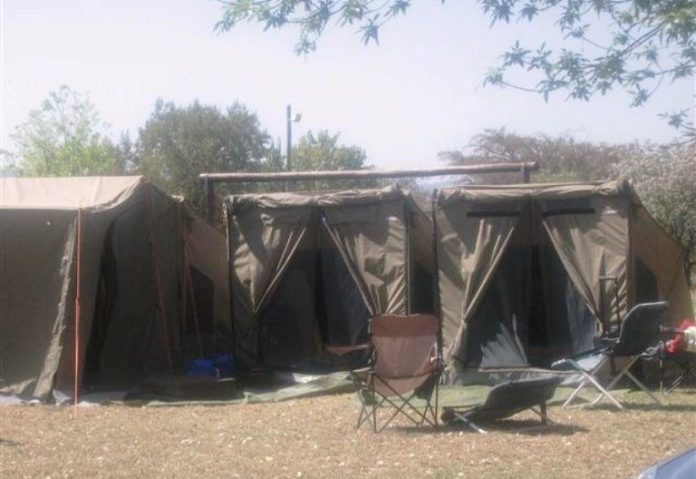 Stoney Ridge, SU Campsite is a Christian campsite situated in Magaliesburg, precisely in Hekpoort. The Scripture Union-owned property can be used for youth camps, church camps, family camps, and even school camps. It has a large hall, a large playing field, a few smaller meeting rooms, a swimming pool, conference facilities, sports facilities, standard ablution, and comfortable accommodation.
Guests are also treated to great food and warm hospitality from their well-trained staff of Stoney Ridge. Besides swimming, volleyball, soccer, and other activities mentioned above, guests can also enjoy adventures such as archery, paintball, abseiling, and quad bikes at another venue arranged by Stone Ridge.
The cost of having fun at the property depends on the area you want to stay in and what you want to do. Apart from their main campsite, they have a retreat house, the Barbara Gibson apartment, and a cabin.
12. The Rock Campsite
Address: Plot VK21, Koesterfontein, Magaliesburg, 1791
Lodge: Lodge
Fee: Unavailable
Available Activities: Swimming, recreational activities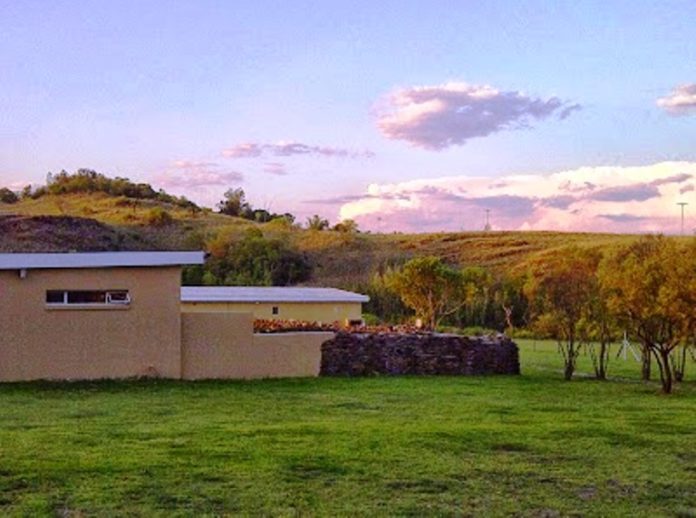 The Rock Campsite is a Christian campsite that provides facilities to churches, youth groups, schools, corporate team building, and people who want short or extended group stays. The property is famous for its scenic view with hills and valleys. Situated 55km outside of Johannesburg, The Rock is a perfect getaway from the hustle and bustle of city life. The facility can contain up to 120 people.
Other features at the campsite include three dormitories with bunk beds and en-suite facilities, an eating area, an assembly hall, a kitchen, an above-ground swimming pool, a kitchenette for your convenience, and a recreational area, a boma for campfires, and two leaders chalets with DSTV.
13. Parnassus Farm
Address: 10 Rustenburg Road Vaalbank, Magaliesburg 1739 South Africa
Lodge: Lodge
Fee: Unavailable
Available Activities: Obstacle course, Hiking & trails, Bird watching, Volleyball, Raft building, Picnics & braais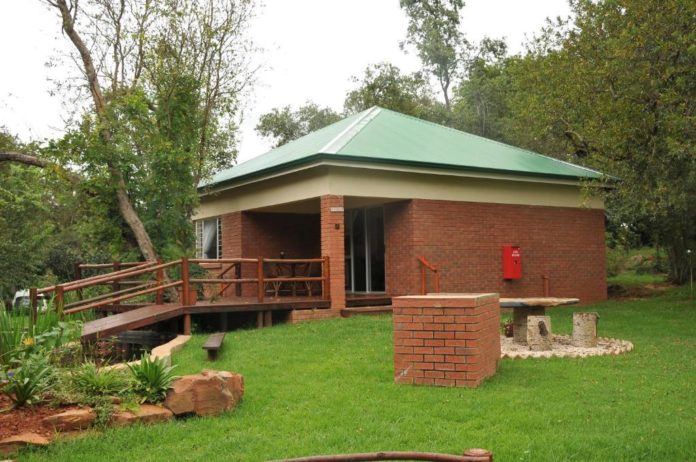 Parnassus is a property owned by the top independent boys' school in Johannesburg, St Benedict's. They provide facilities for weekend getaways or accommodation for a school camp. Guests are treated to loads of activities at Parnassus farm. Some nearby attractions include Elephant Sportsbar, Bars & Clubs Voorhuis, and Blaauwbank historic gold mine.
Parnassus is part of the Cradle of Mankind. Set on 250 acres of unspoiled land, the farm is fitted with structures that can also be used for retreats, team building, and conferences. There are so many things that can keep you busy on the farm and outside the farm.
14. Bernally's Fishing Lodge
Address: Rustenburg Road, Route 24, Magaliesburg 1739 South Africa
Lodge: Lodge
Fee: From R100
Available Activities: Fishing
Bernally's Fishing Lodge is a pet-friendly lodge that offers standard self-catering chalets with caravan sites, tented accommodation, fireplaces, camping sites. They also have great amenities for both campers and day visitors. The lodge, which is 50 minutes from the bustle of Johannesburg, is nothing fancy or 5-star, but it is an ideal place for people that love fishing and winding down in a natural environment.
Some of the features at the lodge include a kitchenette, patio, balcony, bar fridge, tea and coffee facilities, braai/BBQ area. They also have a free parking area and a fireplace. Guests are prohibited from smoking at Bernally's fishing lodge.
15. ATKV Buffelspoort
Address: R104, Rustenburg, 0284
Lodge: Hotel Resort
Fee: Unavailable
Available Activities: Golf, swimming, Super-tube and trampolines, adventure, snooker, and other sports.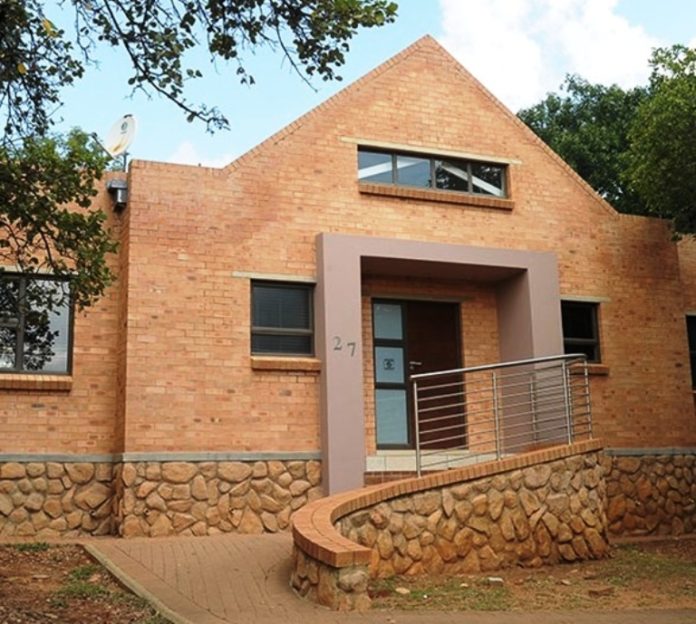 ATKV Buffelspoort is a beautiful holiday resort that lies less than an hour from Pretoria and Johannesburg. Their accommodation ranges from caravan and camping sites, tents houses, flats, Magalies villas, and Rondawels.
ATKV has modern campsites on lawns, under shady trees, paved stands with shade netting, washing up and ablution facilities, power points, and braai facilities. Some of the facilities at the resort include a well-stocked shop and bottle store, free WiFi, an ATM, a sports bar, a licensed restaurant, a beauty salon, and more.
Recap of the Best Camping Sites In Magaliesburg
Easto Magalies
Warthogs Bush Camp
Weaver's Roost Resort
Aasvoelkrans Resort
Kruger Ranch Lodge
Camping and Fishing, Westonaria
Piesankloof 4X4 Trails & Bush Camp
Môrester Camp
The Crooked Tree
Rocky Valley Christian Camp and Retreat Centre
Stoney Ridge, SU Campsite
The Rock Campsite
Parnassus Farm
Bernally's Fishing Lodge
ATKV Buffelspoort