Getting your passport in South Africa is quite a straightforward process. Thankfully, the government has made it possible to apply online, so you don't have to worry about standing in long queues and spending time in an office. To know more about applying for a Passport and renewal in South Africa, stick to this post till the end.
Home Affairs Online Passport Application
The kind of passports you apply for in South Africa depends on your age, the reason for your travel, and a few other factors. Irrespective of whether you are applying online or offline, it is important to know these different categories as their requirements differ.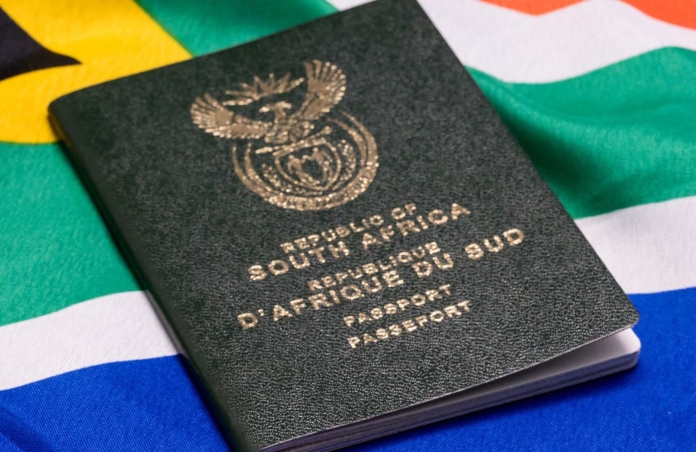 Without further ado, let's see the different categories of passports you can apply for in South Africa and their requirements.
1. Documents For Travel Purpose
These types of passports are issued to individuals like refugees and lawfully stateless individuals who cannot get a passport from their country of origin.
2. Tourist Passport
This type of passport is issued only to South African citizens who are 16 years and above. Usually, Tourist passports are valid for 10 years, after which you have to apply for another one because it is not renewable.
3. Official Passport
Official Passport is issued to government officials traveling out of South Africa for official government business.
4. Crew Member Certificate
Only individuals who work as crew members in South African airlines can apply for this type of passport.
5. Child Passport
As the name implies, this passport is issued to children who are 15 years old and below. This passport is usually valid for five years. The consent and signature of both parents are required, even if the child was born out of wedlock.
Documents Required For Online Passport Application In South Africa
Although there are different types of passports, the documents are almost the same for all. Here are the documents you need to scan and keep handy for online passport applications in South Africa:
Copy of a valid identity document
Passport photograph
Aside from your documents, other requirements include; biometrics and passport fees.
How Much Is A Passport in South Africa: South African Passport Application Fee
South Africa passport application fee costs R400 for tourist and child passports – which are the regular type of passport that regular people apply for. For the 'Document for Travel' passport, the payment fee will be prescribed to you. The 'Crew Members' Certificate' and 'Official Passport' may or may not attract any fees.
South African Passport Application Form
One of the most important steps to successfully apply for a passport is to fill out the South African Passport Application form. This form is called 'DHA-73'. This form can be obtained at any Home Affairs domestic office or South African embassy.
How To Apply For Passport Online in South Africa
After knowing the type of passport to apply for and the necessary documents and other requirements you need, applying for a passport online is a very straightforward process, especially if you have those documents ready. The process is in four stages: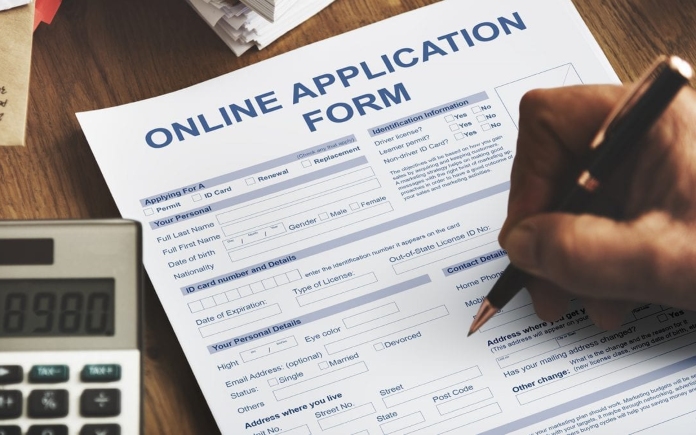 1. Create An Account
This process is the first stage in the application process, and it involves creating a profile. Here is how to go about it:
Visit the official Home Affairs website
Click on the red 'Go on to register button.'
Enter your title
Input your name and surname
Enter your South African ID
Input your cellphone number
Prove that you are not Robot
Click on 'Next'
2. Make Payment
After creating a profile, the next step would be to proceed to make payment.
Once you click on 'Next' after creating a profile, you will be taken to a page that allows you to make a payment.
Enter your account details
Log in to internet banking to authorize payment
On your internet banking platform, go to 'Bills.'
Go to 'Payment' to complete the transaction.
Add the 'Department of Home Affairs' as your beneficiary
Enter your reference
Approve the payment of R400
3. Biometrics
After making payments, you can now proceed to enter your biometrics; there are two ways to make this possible. You can decide to do it at the Home Affairs branch or any licensed bank.
To do it at a Home Affairs branch:
Visit the Department of Home Affairs with your ID document
At Home Affairs, your thumbprints, photo, and signature will be taken
To do it at a Licensed Bank:
Book an appointment with your bank
Select a time slot
You will be sent a confirmatory SMS or email
On the day and time scheduled for your biometrics, visit the bank with your identity document and the confirmatory SMS
After completing the steps above, please wait for an SMS telling you when your passport is ready and where to pick it up.
South African Banks Licensed To Take Your Biometrics For Passport Application
Here is a list of banks in South Africa where you can enter your biometrics if you don't want to go to the Department of Home Affairs office:
| | |
| --- | --- |
| Branch | Address |
| Nedbank Arcadia | Nedbank Plaza, 175 Steve Road, Arcadia, Pretoria |
| Nedbank Sandown | 135 Rivonia Road (c/o Rivonia and Maude Street) |
| Nedbank Lakeside Mall | Shop D6, Deck Level, Lakeside Mall, Tom Jones Street, Benoni |
| Standard Bank Canal Walk | Shop 599LL, Canal Walk Shopping Centre, Century City Dr |
| Standard Bank Killarney, Rosebank | Killarney Mall, c/o Riveria Road, and Killarney Ave Johannesburg |
| Standard Bank Centurion | Standard Bank Building, 1263 Embankment Rd |
| FNB Lynwood (The Grove Mall) | The Grove Mall, Lynnwood Rd, Pretoria |
| FNB Centurion Lifestyle | Old Johannesburg Road and Lenchen Ave Centurion |
| FNB Merchant Place, Rivonia | 4 Merchant Place, Cnr Rivonia Road, and Fredman Drive |
| FNB President Street West | 47 Pixley Ka Isaka Seme Street, Johannesburg |
| Absa Gandhi Square | Gandhi Square, Johannesburg |
| Absa Tower North | 180 Commissioner Street, Johannesburg |
| ABSA Centurion Lifestyle | Centurion Lifestyle, c/o Old Johannesburg Road and Lenchen Ave |
How Long Does It Take To Get A Passport In South Africa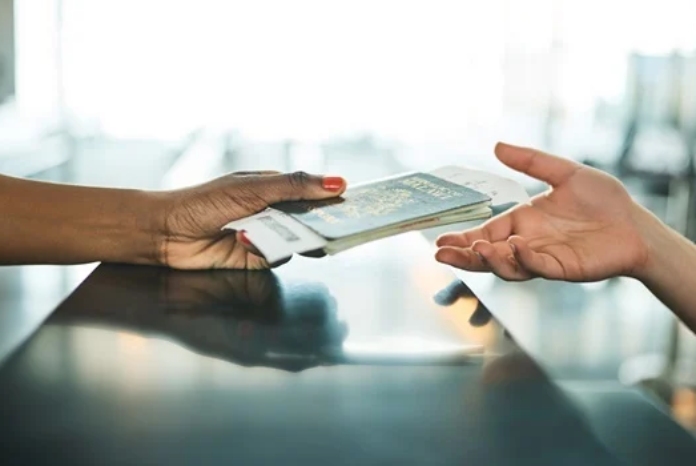 It takes 10 to 21 working days to get a passport in South Africa. The exact number of days it will take will depend on the number of people on the queue before you and the situation in the country at the time you are applying.
As such, if you intend to travel at a specific time of the year and would not like your passport to cause a delay, it is advisable that you start applying on time. Thankfully, most passports have a validity duration of 10 years.
How To Renew Your Passport in South Africa
It is important to note that in South Africa, passports are not renewed. You will have to apply for any new one any time the old one expires. The process of getting a new passport is the same as what has been explained above. However, if you are applying for a new passport and it's not your first time, failure to provide the old expired passport will increase your fee.
If you can provide the old passport, you pay a fee of R400, but if you cannot, you pay a fee of R800. However, to travel, your passport must be valid for up to 6 months. So if you intend to renew your passport, it is best to do that six months before your travel date.