Grace Mugabe (born on 23 July 1965) is a Zimbabwean entrepreneur and politician best known as the former Zimbabwean First Lady and the wife of late President Robert Mugabe.
You have probably heard a lot about Grace Mugabe who is irrefutably the most extravagant First Lady in the world. She has been criticized all over the world for going on expensive shopping sprees amidst a crippling financial crisis back in Zimbabwe which has seen millions starving. She is, however, unapologetic and claims that most of the money she uses is legally hers. Because she is such a public figure and she enjoys all the attention we want to highlight certain things that are not so well-known about her. Below are 12 things you did not know about Mrs Grace Mugabe:
12 Lesser Known Facts You Must Know About Grace Mugabe
She is 41 Years Younger Than President Mugabe
Perhaps the adage age is just but a number is best exemplified in the union between President Mugabe and his current wife. By the time they were marrying officially in 1996, Grace was only 31 while Mugabe was 72. They, however, had already sired two kids between them by that time.
See Also: 12 Things You Didn't Know About Joyce Banda of Malawi
She Divorced her Husband Because of Robert Mugabe
Grace Mugabe began her clandestine relationship with the Zimbabwean President when she was still working for him as a secretary. At that time, she was wife to Stanley Goreraza with whom she had a son and Mugabe was still with his late wife Sally Hayfron.
The Travel Ban Place On Mugabe By The European Union Was Extended To Her
Following the sanctions placed on President Mugabe and his inner circle, the EU expanded the list of banned persons to include Mrs Grace Mugabe. This action is thought to have been a deliberate attempt to stop the First Lady from her lavish trips to European capitals whilst her citizens suffer.
She Sold a Palace to Muammar Gaddafi
Since lavishness was part of her favoured vocabulary, it was not surprising to see the First Lady launch the construction of two palaces in Zimbabwe. It is said that most of the money came from ZANU-PF coffers at a cost of USD 26 million. What took many by surprise was her decision to sell one of the palaces to former Libyan dictator the late Muammar Gaddafi.
She Sued a Newspaper for Libel
Following 2010 reports released by popular leaking site, Wikileaks, that she is among those who are looting diamonds in eastern Zimbabwe, Mrs Grace Mugabe sued the local The Standard newspaper for libel. She wants to be paid USD 15 million by the newspaper for providing false claims to Wikileaks.
She has Homes in Zimbabwe, China and Malaysia
Grace Mugabe first went round Zimbabwe and chose for herself Iron Mask Estate which was the property of John Mathews and Eva Mathews. She also has estates in Malaysia and Hong Kong. Her daughter, Bona Mugabe, studied at the City University of Hong Kong and at the time of her study, she lived in the house her mother purchased there.
Grace Mugabe spent USD 120,000 on a short shopping spree
One of the hallmarks of Grace Mugabe's spending was during a trip to the French capital, Paris, where she spent an astonishing USD120, 000 in 2003. She is nicknamed "Gucci Grace." The following year, it was reported that the Zimbabwe Central Bank paid her GBP 5 million from the public coffers.
She is on Record for Having Assaulted a Journalist
Grace Mugabe seems to attract attention from everywhere for the wrong reasons. Photographer Richard Jones, who worked for The Times was attacked by Mrs Mugabe and her bodyguard in Hong Kong 2009 and sustained injuries from cuts by the diamond rings the First Lady was wearing. China, however, did not charge Mrs Mugabe due to diplomatic immunity with regard to her status.
She Started a High School in Mazoe
The First Lady built a modern high school in Mazowe which goes by the name Grace's Amai High School. The learning institution is targeted to the poor according to the President's wife but the fee is set for USD 3,500 for each term of three months. Comparatively, it stands as one of the most expensive.
She has Began Construction of a University and Hospital
The First Lady is said to be developing a university and a hospital on the same land that the high school and a junior school stand in Mazoe. All the facilities are being put up with the help of Chinese contractors.
Grace Mugabe is not Academically Gifted
Although her husband legally acquired numerous degrees during his incarceration, a feat that no other world leader has ever achieved, Grace Mugabe is said to be challenged academically. Media reports indicated that leaked results from a university in China showed poor performance from the First Lady, a trend that has slipped over to their son Robert Mugabe Junior.
See Also: 12 Things You Didn't Know About Steve Biko 
She Admits a Normal Marriage with the President
The Zimbabwean First Lady disclosed to the media that their marriage was like any other where sometimes they disagree and fight but they finally reach amicable solutions on various issues.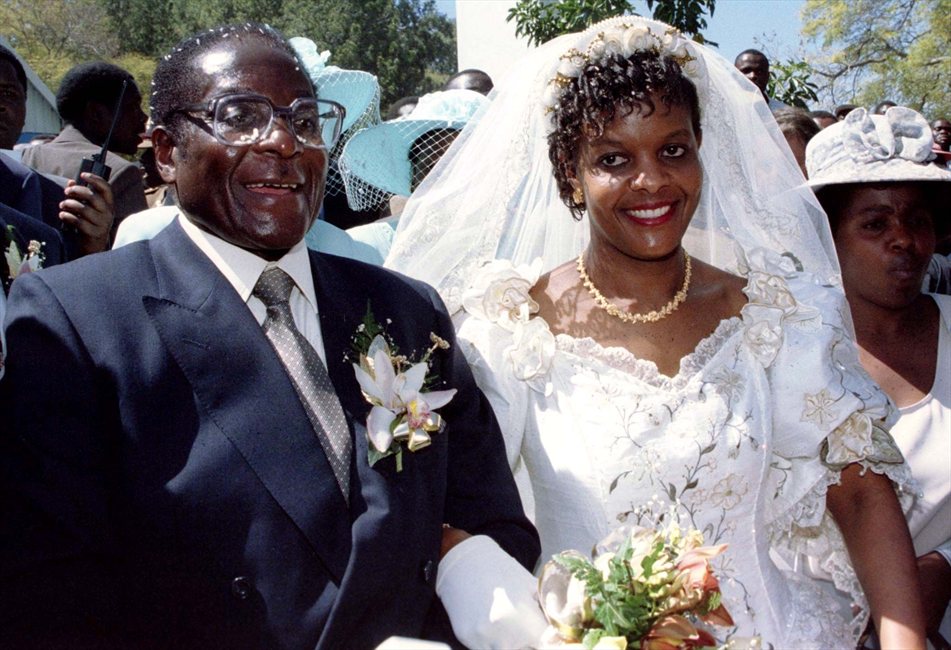 She Owns a Farm and a Milk Processing Plant
The President's wife disclosed in an interview that she and her husband own one of the largest dairy farms in Southern Africa, second only to the one in the Republic of South Africa. A milk processing plant has been under construction on the farm which also has beef cattle.
Instructions
Rework the intro to first and directly talk about who she is and what she is known for
You can come up with a better intro by looking at excerpts from some of the top results on Search engine results page. Check the rest of the intro that it flows in line with the rest of the article.
Check that the meta description is in line with the intro.