Strive Masiyiwa has an estimated net worth of $1.8 billion (over R26 billion). A Zimbabwean telecoms magnate, he is  the founder and chairman of Econet Group, which ranks among the leading telecoms companies in Africa. 
For over two decades, Strive has been building his brand in telecommunications, pioneering mobile network operations in Africa. Not only has his telecommunications enterprise dominated the African continent, but it has moved on to have a presence in East Asia Pacific Rim, Europe, and South America. Over the years, Strive Masiyiwa has diversified his brand, launching several subsidiaries that equally account for his massive net worth.
He has investments in some power distribution firms and fintech companies in Africa. The savvy businessman has further increased his total wealth by acquiring stakes in mobile phone networks across Africa and establishing partnership ventures with multiple telecoms companies in the past years. Interestingly, Strive Masiyiwa is not only working hard to be among the top wealthiest entrepreneurs in Africa but has constantly made tremendous efforts towards the eradication of poverty on the continent by sponsoring several humanitarian works with his staggering fortune.
Strive Masiyiwa Net Worth is estimated at $1.8 Billion
In 2018, the Econet Wireless founder made the Forbes list of Africa's billionaires for the first time with an estimated net worth of $1.7 billion. As a result, he emerged as Zimbabwe's first-ever US dollar billionaire. He has been the country's richest man for several years and has continuously increased his wealth through his diversified global telecommunications group. In 2019, Strive Masiyiwa lost about half of his net worth, estimated at $2.3 billion, before the Zimbabwean authorities banned the use of foreign currencies in the country, authorizing only the Zimbabwean dollar.
With his assets being listed in Zimbabwe, the London-based businessman saw his wealth plummet to $1.1 billion at the time. He, however, managed to get his business back on track in the next year as one of its subsidiaries, Liquid Intelligent Technologies, racked up over $800 million from its operations that year. Later in early 2021, he was ranked as the 16th richest billionaire in Africa with an estimated total worth of $1.2 billion. Currently, Strive Masiyiwa is said to be worth $1.8 billion. He emerged as Britain's first black billionaire in May 2021 when he made Sunday Times Rich List with an estimated net worth of £1.087 billion.
This is not surprising as Strive owns more than 50 percent of Econet Wireless Zimbabwe, a publicly traded company that ranks as the leading mobile network operator in the country. He also has a controlling stake in another Econet Group subsidiary called Liquid Intelligent Technologies. The company provides satellite services and fibre optics to telecommunications firms in many African countries and has emerged as the leading fibre optic operator on the continent. With his business interests cutting across fintech and financial services, renewable energy, hospitality, media, and enterprise networks, Strive Mayisiwa's telecoms conglomerate presently has operations and investments in over 28 countries across the globe. They include United Kingdom, China, the US, and United Arab Emirates.
He Established One of Africa's Leading Telecoms Company, Econet, in The Early '90s
Born in Rhodesia – modern-day Zimbabwe, Strive Masiyiwa and his family left their home country for Zambia when he was seven years old. This is due to the unrest that ensued after the declaration of independence from Britain by Ian Smith's government. He subsequently moved to England at the age of 12 after completing his primary education in Zambia. He completed his high school education in Scotland before achieving a Bachelor's degree in Electrical Engineering from the University of Wales in 1983. Masiyiwa returned to his home country in the next year and began working for Zimbabwe's phone company, ZPTC.
He subsequently left the company to kick off a business career as the owner of an engineering services firm called Retrofit Engineering, which he reportedly started with $75. He grew the business for years, emerging as one of the leading industrialists in the country. He eventually diversified into telecommunications, founding Econet Wireless Zimbabwe in 1993. With the Zimbabwean government enjoying the monopoly in the telecoms industry, Strive Masiyiwa had to battle the government in court for years to get his telecoms company licensed in the country, as Robert Mugabe government claimed that he had the potential for becoming a monopoly.
His telecoms company, Econet Wireless Zimbabwe, eventually got licensed in 1998 when about 70 percent of the country's populace had never heard a ringtone. It was also listed on Zimbabwe's local stock exchange, but Econet Wireless Zimbabwe is listed on Zimbabwe Stock Exchange. The billionaire entrepreneur has grown the business to become the country's second-largest company by market capitalization. Econet Wireless is Zimbabwe's biggest mobile cellphone network as it has more than 8.4 million subscribers.
While facing severe challenges from the Zibwawean authorities, Strive Masiyiwe decided to move to South Africa in 2000, and there, he expanded his business, growing his net worth in the process. He established the Econet Group in the country, an entity different from the Econet Wireless Zimbabwe. Hence, the diversified telecommunications group has its headquarters in Johannesburg, South Africa. The conglomerate is not listed on any stock exchange, but its holding company, Econet Global Limited, is registered in Mauritius. Masiyiwa left South Africa for London in 2010 and, since then, has been managing his chains of businesses from London.
With Over Eight Subsidiaries, Econet Group Account For The Majority of Strive Masiyiwa's Net Worth
Headquartered in Johannesburg, Econet Group has many subsidiaries as it offers a diverse range of products and services that cover core areas of telecommunications and fintech sectors. They include optic fibre networks, mobile and fixed telephony services, satellite, mobile payment, and broadband. Hence, the Econet subsidiaries hugely contribute to the net worth of Strive Masiyiwa. Besides Econet Wireless Zimbabwe, which is publicly traded, its subsidiary, Cassava Smartech, had its initial public offering in 2018.
The company's sub-division, EcoCash, is the largest mobile banking platform in Zimbabwe. It controls 99 percent of the country's mobile money market and over 80 percent of all formal money transactions. Also, Liquid Intelligent Technologies, previously known as Telecom Group, is considered among the most successful of Econet subsidiaries. The privately held company situated in London ranks as the biggest satellite and fibre optic operator in Africa. Here are more details on the Econet's subsidiaries;
Econet Mobile Networks
Stay connected & entertained this weekend with our weekend bundles.

Stream & download your favourite series this weekend with Econet's Weekend Bundles.

Dial *143# to buy your weekend hourly bundle.

This offer is available on weekends only. pic.twitter.com/p62j4vZclB

— Econet Wireless (@econetzimbabwe) August 21, 2021
Well-recognized for its pioneering work in the African telecommunications sector, Econet Group has a mobile network operator subsidiary known as Econet Mobile Networks. The brand has multiple sub-divisions, including Econet Wireless South Africa, Econet Wireless Zimbabwe, Bharti Airtel Nigeria, Mascom Botswana, Econet Wireless UK, and Econet Telecom Lesotho. It is noteworthy that Econet Mobile Networks include other mobile network operators such as Nueve Tel (Viva Bolivia), 2degrees Mobile, Telecel RCA, Trilogy Dominicana (Viva Dominica), and Econet Leo.
Viva, a Dominican Republic mobile network operator, has its headquarters in Santo Domingo. It was established in 1883 as All America Cables & Radio Dominican Republic before it was renamed Centennial Dominicana after Centennial Communications bought 70 percent of the company in 2000. Afterward, the company provided internet services over EVDO, launching a CDMA2000 network. Then in November 2006, Trilogy International Partners, a partnership venture formed by Strive Masiyiwa, Bradley Horwitz, John Staton, and others, purchased 100 percent of Centennial Dominicana from Centennial Communications. The company was renamed Viva Dominica and then launched its GSM/GPRS/EDGE network in 2008.
Liquid Intelligent Technologies
Renowned as the leading fibre optic and satellite operator in Africa, Liquid Intelligent Technologies was founded as Econet Satellite Services, a satellite and voice operator, in 1997 by Strive Masiyiwa. It was renamed Liquid Telecom in 2005. The Pan-African technology group has a presence in 14 countries, especially in Sub-Saharan Africa. In the last few years, the group has redefined network, cloud, and cyber security services on the African continent by offering intelligent cloud services, world-class security, and innovative business applications. It has also grown to provide services to over 50 global wholesale carriers operating across the globe.
As the leading Pan-African digital infrastructure provider, Liquid Intelligent Technologies has sophisticated data centers in Cape Town, Johannesburg, Harare, Nairobi, and Kigali. Soon after its establishment, the technology group launched operations in South Africa, United Kingdom, and Mauritius. It acquired Zimbabwe's Data Control Systems in 2008 and established its operations in the country. Four years later, the group launched cross-border fibre networks that connected South Africa and Zimbabwe, then Zambia and the Democratic Republic of Congo. It further expanded its operations in Africa by acquiring Rwantadel in Rwanda, Kenya Data Networks in Kenya, and Infocom in Uganda.
In 2014, the group launched the most advanced data center in East Africa, East Africa Data Centre in Kenya. Between 2015 and 2018, Strive Masiyiwa's Liquid Intelligent Technologies established operations in Zambia, Botswana, and Tanzania. It completed its first terrestrial fibre network of over 70,000km, running from Cape Town, South Africa, to Cairo, Egypt, in 2018. Additionally, the group raised $840 million on the market in 2020, which was used to restructure debt and development. That same year, it established a cyber security business unit and achieved one of its key milestones in 2021; 100,000km of the fibre network.
As one of the most successful subsidiaries of Econet, Liquid Intelligent Technologies has been recognized with many awards over the years. They include:
Global Carrier Award for Best Middle East and Africa Wholesale Carrier (2020).
AfricaCom Award for Cape to Cairo Network Milestone
MEF Award for Service Provider of the Year, 2018
Commonwealth ICT Awards (2018)
WCA Award for Best Operator in an Emerging Market (2017)
Capacity Africa Awards
Cassava Smartech
Following the launch of Cassava Smartech, Strive Masiyiwa augments his net worth with the earnings from one of its subdivisions called EcoCash. It is a mobile phone money transfer and microfinancing service established in 2011. It is headquartered in Econet Wireless Zimbabwe's building in Harare and operates only in Zimbabwe. Through EcoCash's mobile banking service, customers can transfer, deposit, and equally withdraw money. They can also pay for services using the mobile banking platform, including water, electricity, cable bills, and school fees.
Each service rendered by EcoCash attracts a specific charge that can be deducted from the users' bank account registered on the mobile phone and accessed using a PIN. As of 2017, the mobile banking and microfinancing service control 99.8 percent of Zimbabwe's mobile money market. It has gathered more than 6.5 million registered users and processed more than $23 billion in the first six years of its establishment. Other sub-divisions under Econet's Cassava Smartech include a UK-based money transfer service known as Cassava Remit; zero-rated e-learning services, EcoSchool and Ruzivo; mobile phone health advisory firm EcoHealth; and Ownai, a Zimbabwean e-commerce service.
Vaya Africa
Ride-hailing and logistics service, Vaya Africa, is a subsidiary under Cassava Smartech. In recent years, Vaya has been using an electric taxi service and charging network in Zimbabwe. Following the acquisition of Nissan Leaf Electric Vehicles, the ride-hail mobility venture has developed solar-powered charging stations across the country with the help of Ugesi Energy (a subsidiary of Econet Group). Vaya Africa's sister company, Ugesi Energy, also offers an e-vehicle charging option to electric vehicle owners in Zimbabwe.
Strive Masiyiwa has plans to expand the business in some African countries such as South Africa, Zambia, Kenya, and Nigeria and thus, jack up his net worth. Vaya Electric Vehicle was launched in Zimbabwe to protect the environment by curbing carbon emissions and providing Africans with safe and convenient transportation services. As a result, the Vaya hail riding services now include a fleet of e-vehicles such as vans, dump trucks, passenger vehicles, and buses. Vaya is registered in Mauritius and has its own application, which provides registered users with various services, including logistics services.
Steward Bank Limited
Previously known as TN Bank, Steward Bank Limited, is a Zimbabwean commercial bank licensed by the central bank and national banking regulator and the Reserve Bank of Zimbabwe. It was established as a commercial bank in 2013 by TN Holdings Limited but had existed as a finance house since 1999. Econet Wireless Zimbabwe bought a 45 percent stake in the bank in 2012. In the next year, the telecoms company purchased the remaining 55 percent stake, taking 100 percent control of the bank, which was renamed Steward Bank Limited.
It then became a subsidiary of Econet Group. The medium-sized retail bank has its headquarters in the capital and largest city of Zimbabwe, Harare. It has over 320 employees as of 2018 and raked in revenue of US$5.4 million in 2016 and US$6.1 million in the following year. In 2017, the total assets of the bank were valued at over US$226 million, and it had US$75,046,584 million in shareholder's equity that year. With Steward Bank's shareholders' equity valued at US$76.9 million in 2013, the financial institution was ranked among the top five capitalized banks in Zimbabwe. The bank has branches in Harare cities, including Joina City, Avondale, Gweru, and Masvingo.
Highlights of Other Subsidiaries Under Econet Global Group
Solarway
Telelogistics
Imvelo Safari Lodges
Distributed Power Africa
Worldstream Systems and Services
The Revolutionary Works of Strive Masiyiwa With ADC Also Account For His Net Worth
Masiyiwa's fast-growing data center company, Africa Data Centre, is a subsidiary of Liquid Intelligent Technologies. In late 2020, the company attracted the United States government's development finance arm known as International Development Finance Corporation (DFC) that raised a fund of $300 million for Africa Data Centre. The company was first established by the 62 years old businessman as a single facility in Nairobi, Kenya. After some time, he decided to launch Africa Data Centre as a separate company.
Hence, he began working with experts and then expanded the business by inviting investors. Seeing the data center as a new revolution in the next phase of technology, Strive Masiyiwa launched the largest data center in East Africa known as East Africa Data Centre in Kenya. In 2020 alone, ADC raised a fund of $500 million, with which it intends to expand its facilities in Kenya and South Africa. The company is currently constructing what would be Nigeria's biggest data center in Lagos. Named ADC Atlantic, the data center is being constructed on a 5-acre piece of land, and the investment would cost about $100 million.
The facility is expected to become one of the largest buildings in Lagos, Nigeria, and Africa's single largest data center outside the South African data center. ADC Atlantic would unleash the next phase of technology in Nigeria as the infrastructure will make more cloud services available and lower latency for end-users. Masiyiwa plans on expanding the business operations in other African countries such as Egypt, Morocco, and Ghana.
A quick update on Africa Data Centres' 10MW data centre facility in Midrand, Johannesburg! pic.twitter.com/dSaBLBOXNt

— Africa Data Centres (@africa_dc) May 31, 2021
The Billionaire Entrepreneur Has Business Interests Across United States
Over the years, Strive Masiyiwa has built his net worth from partnership ventures with some companies based in the United States. He reportedly has a controlling stake in a Vermont-based company, Seldon Technologies, that manufactures nanofibre carbon products. In 2005, he partnered with eminent American telecoms entrepreneur John Staton to launch a joint venture known as Trilogy International Partners in Bellevue, Washington. The wireless telecommunications company is listed on Toronto Stock Exchange.
One of its subsidiaries, 2degrees, operates in New Zealand and was established in August 2009. It was the country's third-largest mobile network provider in 2015 when it had 1.3 million subscribers. The telecommunications company dominates 23 percent of New Zealand's mobile network market. It serves as a provider of fixed-line phone and broadband services. It also offers pay-monthly and prepaid mobile services. Trilogy International Partners own about 51 percent stake in 2degrees, which was previously known as NZ Communications.
In 2001, Strive Masiyiwa's Econet Wireless purchased a 26 percent stake in NZ Communications. Upon launching Trilogy International Partners in 2005, the joint venture acquired Econet Wireless' 26 percent stake in NZ Communications. It subsequently became a subsidiary of Trilogy when the venture further purchased a 25.76 percent stake in the telecoms company from a private equity fund based in Hong Kong. NZ Communications was then renamed 2degrees in 2009. The telecoms company has built its mobile network in the past years with more than NZ$550 million. Its 4G mobile network was launched in 2014.
Does Strive Masiyiwa Have a Stake in MTN?
Although Masiyiwa is said to have investments in mobile network operators across Africa, it's still uncertain if he is a stakeholder in MTN. However, the South African company used to have a stake in Strive Masiyiwa's company called Mascom Botswana. Derived from Masiyiwa Communications, Mascom was licensed in 1998 before Econet Wireless Zimbabwe got its own license in Zimbabwe that same year. In 2004, the intelligent businessman sold 14 percent of the company in a deal worth $14 million. The next year, he further sold a controlling stake in Mascom to Portugal Telecom and later to MTN in a deal valued at $128 million.
As a result, Econet had a minority stake in the company. With the majority of the management role being played by Portugal Telecom due to a complex contract signed by the company with Mascom, MTN never achieved the control it desired to get in the company as Mascom couldn't bear its brand. Thus, MTN decided to sell its stake in Mascom in 2019. Masiyiwa has always planned to get back a controlling stake in Mascom. So, he bought back MTN's 53 percent stake for $300 million.
Following the acquisition, Strive plans on taking the company public once it becomes profitable. He hopes it would be the biggest public listing ever to take place in Botswana as he plans on selling Mascom shares to anyone that can afford about 100 Pula ($9). Mascom Botswana controls more than 50 percent of the country's mobile phone market shares, and its subscribers are more than 1.7 million.
The Telecoms Tycoon Joined The Board of Netflix in 2020
Strive Masiyiwa was appointed a Netflix director on December 16th, 2020. Following the appointment, he emerged as the only black person to sit at the Netflix board table. He serves as a replacement for Susan Rice, former US head of National Security Council staff. She resigned from her role as a director of Netflix in late 2020 due to her appointment in US President Joe Biden's administration as the director of Domestic Policy Council. With the world's leading streaming entertainment service aiming to achieve diversity on its board, the Zimbabwean telecoms mogul was appointed.
The streaming giant has more than 195 million paid memberships in more than 190 countries and hopes to use Strive Masiyiwa's uncanny entrepreneurial skills and vision, which has helped his business thrive across Africa and beyond in improving its services on the continent and the world at large. Besides Netflix, the accomplished entrepreneur is presently associated with many other well-known organizations as a board member. He has served on the board of several others as well. For fifteen years, he served as a board member of Rockefeller and is the Chairman Emeritus of Alliance for a Green Revolution in Africa (AGRA). He also served on the board of The Micronutrient Initiative of Canada.

List of Other Organizations Masiyiwa Serves on its Board
Nelson Mandela Advisory Committee
Endeavour SA
Unilever Plc
Global Advisory Boards of Bank of America
National Geographic Society
Prince of Wales Trust for Africa
Council on Foreign Relations in the US
Asia Society
United States Holocaust Museum's Committee on Conscience
Standford University
Strive Masiyiwa's Road to Riches Wasn't Without Severe Challenges
Before becoming one of the world's richest African men and accumulating a net worth of $1.8 billion, Strive Masiyiwa fought many governments to establish his blossoming telecoms business. Beginning with his home country authorities, he had an intense and lingering legal battle with Robert Mugabe government before getting Econet Wireless Zimbabwe licensed. During such time, he almost went bankrupt, but having an uncommon flair and capacity to bounce back, he gradually got back on his feet.
After founding Econet Wireless in 1993, Masiyiwa requested a license to kick off his mobile network business in Zimbabwe, but his request was declined by the government. Hence, he filed a lawsuit against the government in High Court in 1994, which he won, but Zimbabwe's Supreme Court ruled against the decision in the same year. In 1995, Strive Masiyiwa won a Constitutional Court judgment against the Zimbabwean government. However, Mugabe moved on to draft a new law that prohibited individuals from establishing a mobile telecom network, as he was enjoying a monopoly in the telecoms industry with his company, ZPTC.
Later in 1997, through a tender, the government invited companies interested in getting a mobile network license to apply, which Strive Masiyiwa did via Econet Wireless. Still, his application was rejected, and the license was given to another company. Following the rejection, Econet appealed in court, and Justice Sandura overturned the license awarded to the other company and then declared Masiyiwa's Econet duly licensed in 1998. More so, Zimbabwe's current government has posed challenges to Strive's business operations in the country.
In January 2019, Strive Masiyiwa's business operations were halted following an internet shutdown by the country's government to curb political activists. The government also curtailed the dominant mobile banking services of EcoCash when it prohibited the use of foreign currencies in the country except for the Zimbabwean dollar in that same year. The decision affected the assets of Strive Masiyiwa in Zimbabwe and halved his net worth at the time. However, he has bounced back and now ranks among the main entrepreneurs leading digital transformation in Africa.
The Econet Chairman Ranks Among The Most Generous Humanitarians on The African Continent
Over the years, the telecoms mogul has garnered international recognition for his philanthropic works. Having pledged to donate over half of his wealth to charity by signing the Bill Gates and Warren Buffett's Giving Pledge, he has emerged as one of the most prolific philanthropists on the African continent. Strive Masiyiwa has put up tremendous efforts in promoting healthcare, education scheme, and start-up projects in Africa. Following his passion for building thriving communities by investing in people, the award-winning business guru has been appointed to key positions in socio-economic campaigns.
He became the co-chairman of Grow Africa in 2013 and helped the investment forum for agriculture in Africa raise an investment fund of $15 billion for agricultural purposes on the continent. He also supported smallholder farmers while serving as AGRA chairman, a role he retired from in 2019. Additionally, Zimbabwean doctors went on strike in September 2019 due to poor working conditions and salaries. Masiyiwa, in January 2020, asked the doctors to return to duties and established a fund that provided them with transportation means to work. He equally paid the doctors a substantial monthly allowance of $300 each while most of them were earning north of $100 monthly before the strike. Here's a sneak peek into Masiyiwa's benevolent deeds.
Strive Masiyiwa Has Spent a Portion of His Net Worth Funding Higher Life Foundation
Alongside his wife, Tsitsi Masiyiwa, the telecoms magnate founded a non-profit organization called Higher Life Foundation in 1996. The social impact organization has, in the past years, invested in human capital, building sustainable livelihoods. It has supported the development of young talents by offering scholarships to gifted African students and equally providing basic education to thousands of disadvantaged children. Today, the foundation ranks as one of Africa's largest scholarship programs. It has, directly and indirectly, providing access to education to 250,000 children.
It has a presence in South Africa, Burundi, Lesotho, and Zimbabwe and assists with the school fees of about 30,000 students in these countries per year. The foundation has multiple trust funds under it. They include The National Health Care Trust of Zimbabwe, Capernaum Trust, Joshua Nkom Scholarship Fund, and The Christian Community Partnership Trust (CCPF). Through its scholarship fund, the non-profit organization has sponsored the education of students at Morehouse College, United States. Furthermore, Higher Life Foundation's Muzinda Hub offers training in IT programming and digital skills to Zimbabwean youths. Following their works, Masiyiwa and Tsitsi were awarded the Point of Light Award by former British Prime Minister Theresa May.
He Has Supported The Fight Against Ebola and Cholera in Africa on Many Occasions
In recent years, Masiyiwa has shown support to diverse health and safety campaigns, including campaigns against Ebola, cholera, cervical cancer, HIV/AIDS, and malnutrition. He established the National Healthcare Trust in 2008 after the outbreak of cholera in Zimbabwe that claimed almost 4,000 lives. There was another cholera outbreak in the country ten years later, and the businessman contributed to the containment of the outbreak. Together with his better half, he donated $10 million and later pledged $60 million for building a strong emergency response against the disease.
Then in 2014, Strive Masiyiwa was asked to mobilize resources for response to the Ebola outbreak in Africa by then chairperson of the African Union, Nkosazana Dlamini-Zuma. He co-founded Africa Against Ebola Solidarity Fund with many other African leaders, establishing the first-ever Pan African fund-raising campaign. With the fund raised from the campaign, which was worth millions of US dollars, the African Union could deploy the largest known contingency of African health care workers to contain the spread of Ebola on the continent.
Masiyiwa Has Played Commendable Role as African Union's Special Envoy For COVID-19 Response
Britain's first black billionaire was appointed as a special envoy for coronavirus response in Africa by South African President and African Union Chairman Cyril Ramaphosa in May 2020. Since the appointment, he has been fighting to get COVID-19 vaccines delivered in African countries. Following the failure of Covax, a global coalition created by the World Health Organization and non-profit organizations, for the delivery of COVID-19 vaccines to developing countries, Strive Masiyiwa has been dragging the unit for its failure to deliver the life-saving vaccines as promised.
Covax promised to deliver 2 billion doses of the vaccine to developing countries by the end of 2021. Thus far, the unit has only delivered less than 90 million doses of COVID-19 vaccines, and the eminent business leader has been calling them out for failing to keep to their promise. He has also held the local and regional governments to account for their inability to facilitate the production of the COVID-19 vaccines. Strive's role as coronavirus envoy to the African Union has been acclaimed by the general public.
He Donated $100 Million For ReImagine Rural Project
In 2019, Strive Masiyiwa pledged to shell out from his net worth the sum of $100 million over the period of five years for the establishment of a special fund called Masiyiwa Rural Challenge Fund for the ReImagine Rural project he kicked off in his home country. The fund will be given as loans to rural entrepreneurs through Econet's subsidiary, Steward Bank. Beneficiaries will be receiving a maximum loan of $10,000 and a minimum loan of $1,000. The loan repayments will be channeled into a revolving fund to support as many rural entrepreneurs as possible. The maximum interest rate for the loans is 5 percent, and collaterals are not required from the beneficiaries.
The Famed Business Leader Placed Gogo on a $1,000 Monthly Allowance For Her Lifetime
Zimbabwe's richest man pledged to build a house for Gogo, an old woman who walked 17km to make donations to the victims of Cyclone Idai in March 2019. Gogo made news headlines for carrying a bag filled with items on her head from her residence in Highfields to Highlands, where she donated. Not having a bus fare to commute to Highlands, the lady decided to walk about 17km, showing her resolution to help the victims of Cyclone Idai.
When Masiyiwa heard about Gogo's heartfelt donation, he was moved by her humanitarian effort, which he commended. He then pledged to build her a house in any area of her choice in Zimbabwe and equally placed her on a lifetime monthly allowance of $1,000.
Strive Masiyiwa is a Recipient of Numerous Accolades
Strive Masiyiwa has been recognized by local and international organizations for his outstanding business career success and inspiring philanthropic deeds. Hence, he has rolled up his sleeves numerous accolades, and they include:
Zimbabwean Businessman of the Year, 1990.
Zimbabwean Manager and Entrepreneur of the Year, 1998.
10 Outstanding Young Persons of the World by World Junior Chamber of Commerce, 1999.
Most Influential World's Business Leaders by CNN Time Magazine poll, 2003.
25 Leaders of Africa's Renaissance Award by The Times of London, 2011.
Forbes Magazine's 20 Most Powerful Business People in African Business, 2012.
New African Magazine's Top 100 Most Influential Africans, 2014 and 2020.
Forbes Magazine's 10 Most Powerful Men in Africa, 2015.
Freedom Award by the International Rescue Committee (IRC).
Lifetime Achievement Award from Brand Africa Awards, 2015.
Lifetime Achievement Award from African Business Awards, 2015.
Point of Light Award, 2018.
New Magazine's 100 Most Influential Africans, 2019 and 2020.
Norman E. Borlaug World Food Prize Medallion, 2019
Induction into JA Worldwide Global Business Hall of Fame, 2020.
Bloomberg's 50 Most Influential People in the World, 2020.
Fortune Magazine's World's 50 Greatest Leaders, 2021.
Zimbabwe's Richest Man Owns Opulent Mansions, Cars, and Private Jet 
Like every other business leader in Africa, Strive Masiyiwa has spent his net worth acquiring luxurious homes, cars, and a private jet. His real estate assets are reportedly worth over $60 million. Aside from owning mansions in some parts of the world, the Econet founder once leased an apartment in New York City. In September 2014, Forbes revealed that Strive would be paying a monthly rent of $40,000 for a 5-bedroom palatial apartment situated at 737 Park Avenue. At the time, his daughters were attending university in the US, and also, the businessman was a board member of Rockefeller Foundation.
The 4,850 square feet luxurious unit features two spa bathrooms, five bedrooms, a windowed chef's kitchen, 7½ bathrooms, and a master suite. Here are more details on Strive Masiyiwa's real estate assets.
New York Penthouse Units ($24.5 million)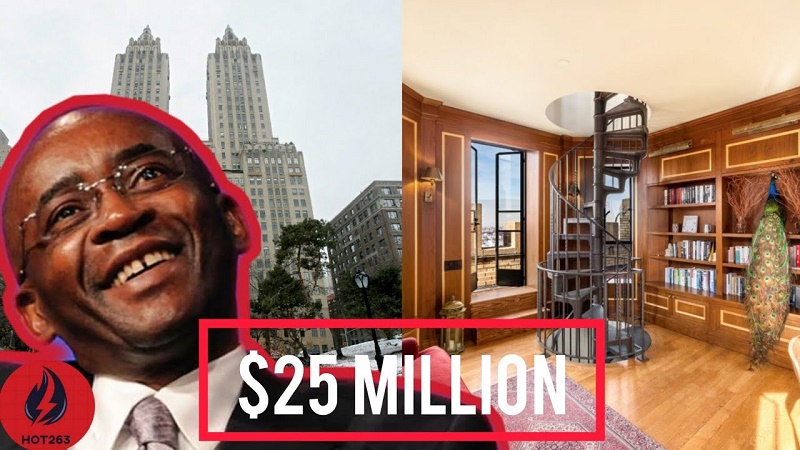 Zimbabwean billionaire entrepreneur purchased two adjacent penthouse units at New York City's Eldorado Tower for $24.5 million in 2016. The two units feature five bedrooms and give a stunning view of Central Park and the Midtown Manhattan skyscrapers. Some Hollywood stars, including Bruce Willis and Alec Baldwin, have previously called the 29-storey tower home.
South African Home (est. R8.6 million)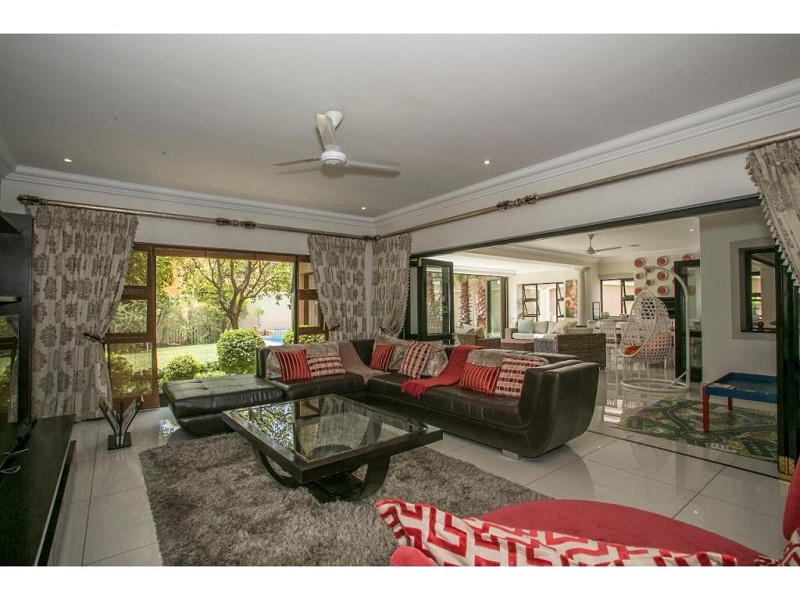 While residing in South Africa, Strive Masiyiwa and his family lived in a mansion in Dainfern, a residential and private upmarket golf estate located northeast Johannesburg. He still owns the house to date, and the likes of Ray McCauley, Rhema Bible Church senior pastor, and Chris Oyakhilome, Christ Embassy General Overseer, are said to be living in the estate. Masiyiwa's house is constructed on 1,229 square meters of land. It has 3 reception rooms, 5 bedrooms, and 5 bathrooms. It is valued at R8.6 million.
London Homes (over $30 million)
Having relocated to London in 2010, the philanthropist reportedly owns many houses in the country. He owns a $6 million mansion built on 4 acres of land and has 7 bedrooms. Also, he is said to own a £24 million luxury home that has 24 rooms, including 9 bedrooms with ensuite bathrooms, 6 lounges, a solar powerhouse, and 4 executive offices (including two conference rooms). The house sits on 15 acres of land, and its other features include a swimming pool and a basement car park. The businessman further owns a detached £2.5 million house situated in a private estate in Surrey.
His Car Collection 
Despite amassing a staggering net worth, Strive Masiyiwa has revealed that he owns only two cars; one at his country of residence and one in South Africa. The billionaire businessman doesn't buy the idea of having a fleet of expensive cars in his garage. As such, his car collection consists of only two supercars listed below.
2020 Jaguar F-Type (est. R1.2 million)
Strive Masiyiwa owns this supercar valued at over R1.2 million. It is a two-seater luxurious vehicle with a wheelbase of 2622mm, a width of 2042mm, and 4470mm in length. The 2020 Jaguar F-Type has many other unique features.
Features:
P575 petrol engine
Displacement: 5000cc
Automatic climate control
Speed: 0kmph-100kmph in 3.7 secs
8-speed gearbox
Top speed: 300kmph
Lexus LS 500H (est. R2.3 million)
Lexus LS 500H is one of the most beautiful luxury cars on the planet. The car is reportedly owned by Strive Masiyiwa and is available in ten clours, including red mica crystal shine, manganese luster, black, and sonic titanium. The exotic ride is valued at over R2.3 million.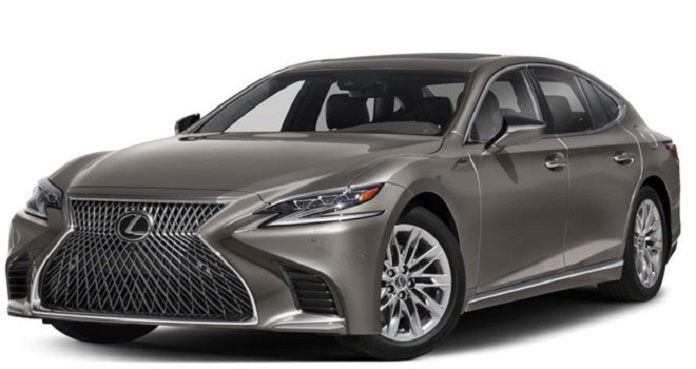 Features:
Multi-function steering wheel
Speed: 0kmph-100kmph in 6.28 seconds
Engine type: 8GR FXS V6 24-valve DOHC with dual VVT-i
10-speed gearbox
Top speed: 205.93kmph
Engine start-stop button
Private Jet – Bombardier Challenger 850 (est. $31 million)
In addition to owning two expensive cars, Strive Masiyiwa has a private jet, Bombardier Challenger 850, valued at $31 million. Its unique features include two bathrooms, a living room, and a kitchen. The jet has an accommodation space of about 15-19 passengers.