Bill Gates net worth of $103 billion is equivalent to 1.76 trillion Rand, or if you really want to know the figures, 1,761,686,250,000.00. He is an American business tycoon, author, investor, philanthropist, and co-founder of Microsoft.
From a young boy who was too small for his age and was bullied for many reasons, Bill Gates has become one of the wealthiest and most influential people in the world. He held the position of the richest man in the world from 1995 to 2017 (except 2010-2013) until he was overtaken by Jeff Bezos, the founder, and CEO of Amazon. As of the time of writing this piece, Gates is currently ranked number 4 on Forbes list of richest people in the world with a net worth of $103 billion as of January 2023.
While a lot of people know Microsoft to be the major source of his net worth, what they do not know is that he has so many other investments and companies that he founded or invested in and they have contributed to his immense wealth. He also gives back to society through the foundation – Bill and Melinda Gates Foundation – which he co-founded with his ex-wife Melinda French Gates.
Bill Gates's Net Worth Is More Than 10 Times Than That Of The Richest Man In South Africa
The richest man in the world, Jeff Bezos, has a net worth of $208.3 billion as of the 23rd of July 2021 which is approximately equivalent to R3.08 trillion and after him, there are not up to 10 other people in the entire world who have a net worth that is over 100 Billion (as of the time of writing this piece) of which Bill Gates is number four on the list.
It is believed that Bill Gates is so rich that an average American spending $1 is just like Bill Gates spending $1.2 million. The Microsoft founder can afford to give every living person in the world $15 and still have over $30 billion left.
Bill Gates is the fourth richest person in the world with a net worth that is over 100 billion  United States dollars, one of the world's strongest currencies. What this means is that if Bill Gates were to convert his net worth to some other currencies, he may be richer than some countries, especially third-world countries.
In South Africa, the richest 1% hold about 41% of the country's wealth and if the net worth of the top three richest men in South Africa were to be combined, it will be nowhere close to Gates' R1.925 trillion net worth as Bill Gates is currently over 10 times richer than the richest man in South Africa, Nicky Oppenheimer who has a net worth of R8 billion according to Forbes.
Quick Summary Of Bill Gates' Net Worth Sources
Microsoft Corporation
Cascades Investment
Real Estate
Books
Microsoft Corporation Accounts For Only 19.6% Of Bill Gates' Wealth
Most people know Microsoft to be the major source of Bill Gates's wealth, but surprisingly, it does not contribute up to 20% of his total income. nonetheless, Microsoft played and still plays a major role in keeping Bill Gates where he is today. It was his first business venture, one that made him decide to drop out of Harvard, and fortunately for him, it was worth it.
In 1973, Gates got accepted to study at Havard after scoring 1590 out of 1600 on the Scholastic Aptitude Tests (SAT). Despite his love for coding, he chose to study pre-law as a major but still took Mathematics and graduate-level computer science courses.
At Harvard, Bill Gates maintained his friendship with his high school friend, Paul Allen who he partnered with to complete the automation of Lakeside's class-scheduling system, after the death of his initial partner, Kent Evans. And in 1975, Gates dropped out of school to start a company with Paul Allen after they got a deal with Micro Instrumentation and Telemetry Systems (MITS) to distribute a BASIC interpreter they had created as Altair BASIC.
The name 'Microsoft' was derived by combining "microcomputer" and "software" and was conceived by his partner, Paul Allen. Microsoft continued to grow and by 1980, they were approached by IBM to create an operating system for the IBM PC, a contract that gave them a small fee of $50,000. Though the money was small, working with IBM gave them much-needed recognition. All of these were slowly taking Bill Gates to a place he probably did not think he will get to, and that is becoming the youngest billionaire.
The exact amount of money Microsoft made from the contract with MITS is not known. Though we know that IBM paid a once-off fee of $50,000 at the time, this may not have contributed so much to his current net worth, but for the man he has become, they were days of his little beginning and cannot be forgotten when talking about his net worth.
In 1985, Microsoft Introduced Windows To Compete With Apple
In a bid to compete with Macintosh, a graphics user interface that was developed by Apple, which users were already loving because of how simple it was to use. Microsoft created its first version of Microsoft Windows in 1985, and it was launched on November 20.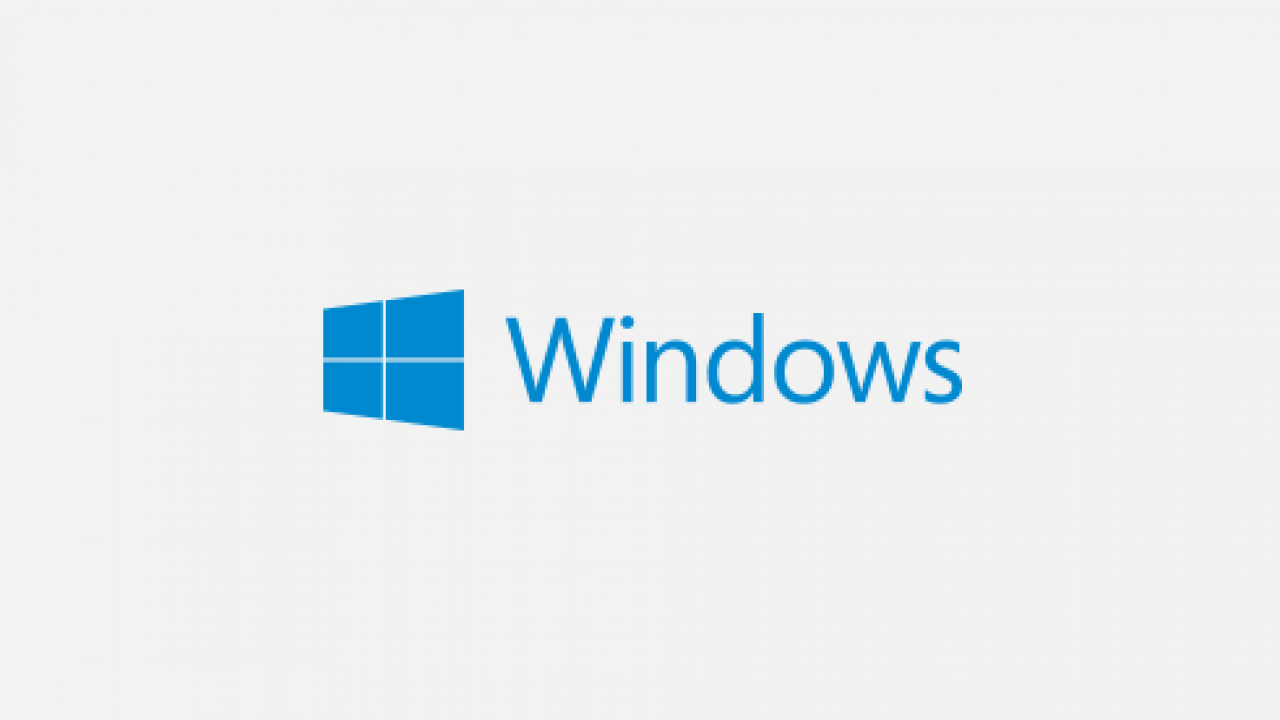 Three years after launching Microsoft Windows, Bill Gates became the world's youngest billionaire, with a net worth of $1.2 billion, a sum that if converted to the South African Rand today will amount to about R17.5 billion.
Microsoft Windows continued to increase Bill Gates' net worth until he relinquished his position as the chairman of Microsoft to John W. Thompson in 2014 with the launch of Windows 8.1. Today, 95% of the world's microcomputers are run on Windows operating system. The latest version – Windows 10 – was launched in 2020.
Just like Microsoft Windows is currently dominating with laptops and PCs, Bill Gates regrets losing the battle for the mobile operating system to Android, blaming the court cases he had in 1998 when he was charged for monopolization and not allowing other companies to compete. If Bill Gates had won the battle for the mobile operating system, his net worth would have been bigger than what it is today.
As of May 2021, according to Wealth X, Microsoft contributed to 19.6% of Bill Gates' wealth, which is estimated to be R382.6 billion ($26.1 billion) – this is already above the net worth of South Africa's richest man.
Bill Gates Other Business Interests Besides Microsoft
Even though Bill Gates left his position as the chairman of Microsoft, his net worth has still continued to grow. However, since he dropped out of his position as the world's richest man in 2017, he has not returned to it as other billionaires have continued to expand their horizons as well. As of 2013, Bill Gates's net worth increased drastically from US$15.8 billion (R231.5 billion today) to US$78.5 billion (R1.1 trillion) if converted using the current exchange rate.
What makes Bill Gates as rich as he is today is not just Microsoft, it is the fact that he invests his money in other business ventures. As of 2014, most of his money was invested in Cascade Investment, one of the companies he founded. Also, after stepping down from his daily activities at Microsoft, he became a technology advisor in a firm. Aside from this and Cascade Investment, Bill Gates has up to 16 business investments where he has put in money and is getting returns.
More Than Half Of Bill Gates' Fortune Is Invested In Cascades Investment
Cascade Investment is an investment company that is owned by Bill Gates and managed by Michael Larson, Bill Gates' chief investment officer. Through Cascade, which was founded in 1995, Gates has invested more than half of his fortune into other companies and businesses, and at the time of writing this piece, the company has total assets worth an estimated value of R1 trillion ($70 billion).
Through Cascade, Bill Gates owns or has invested in the following companies:
1. Ecolab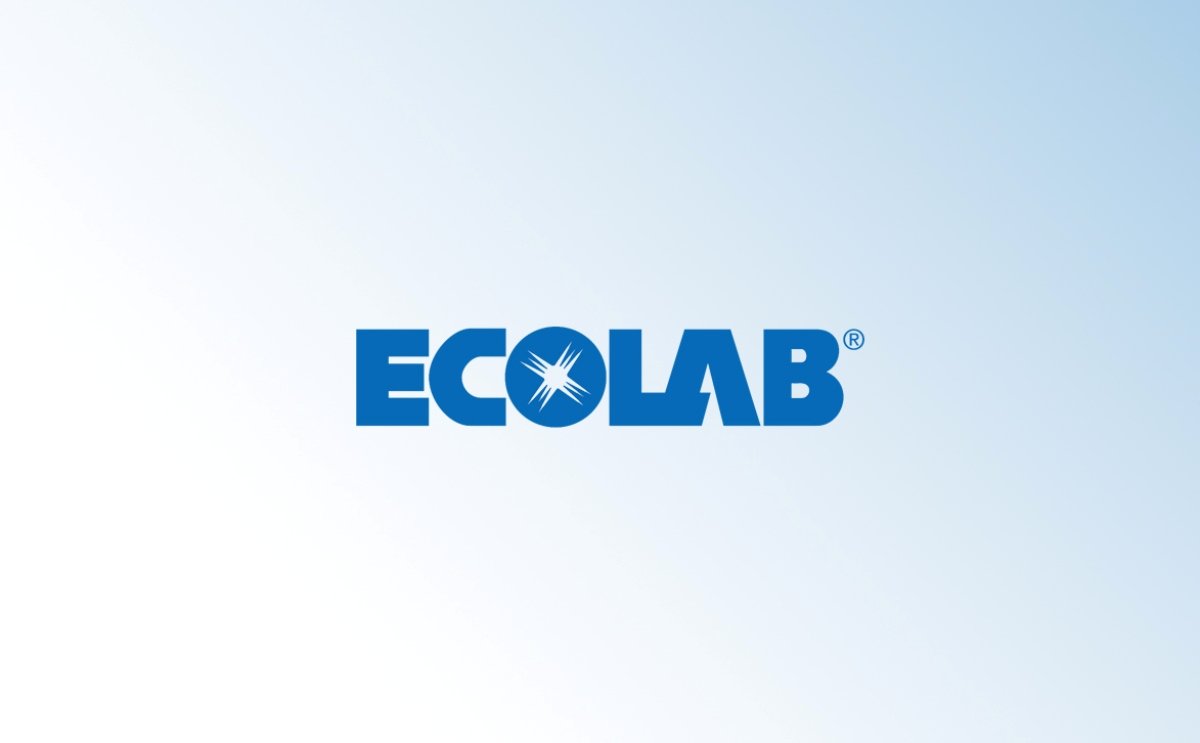 Bill Gates has 25% shares of Ecolab, a cleaning agency that specializes in the treatment, purification of water for both private and public industries like food, healthcare, and hospitality businesses. Before 2012, Bill Gates had 10.8% shares, but upon the growth of the company, he increased his shares to 25%.
2. Four Seasons Hotels and Resorts
Four Seasons Hotels and Resorts is a luxurious hotel that was founded by Isadore Sharp, a Canadian businessman. In 2000, as a result of the economic downturn, the hotel was on the verge of bankruptcy and refused to reduce the price of their rooms in order to retain the brand's standard, so, they agreed on a deal with Bill Gates and Al-Waleed bin Talal for $3.8 billion.
Both Bill Gates and Al-Waleed bin Talal own 95 percent of the hotel and as of 2015, the company makes a revenue of $4.3 billion, but we do not know how much Bill Gates makes from the hotel.
3. Canadian National Railway
Bill Gates owns 14.4% of the Canadian national railway and his foundation Bill and Melinda Gates Foundation owns 2.14% of the railway. All his shares in the public company are estimated to be worth up to $11 billion, approximately R160.3 billion. The railway was founded in 1919 and makes a net income of $4.216 billion as of 2019.
4. FEMSA
FEMSA is a Mexican multinational beverage and retail company that was founded in 1980 and makes a yearly revenue of up to $506.7 billion. In 2007, Bill Gates, through Cascades Investment, invested $390 million into FEMSA which gives him 11.2% of the company's shares. Since 2007, the company has continued to grow and in 2020, they purchased assets in WAXIE Sanitary Supply and North American Corporation.
5. Berkshire Hathaway
This is an American multinational conglomerate that totally owns big companies like Duracell, Dairy Queen, Helzberg Diamonds, and many others. It also holds shares in international companies like Apple. Bill and Melinda Gates own 4.0% of class B shares in Berkshire Hathaway. The exact monetary value of these shares is not known, but for a multi-billion dollar company like Berkshire Hathaway, you can tell that 4% class B shares would be a big deal.
6. Diageo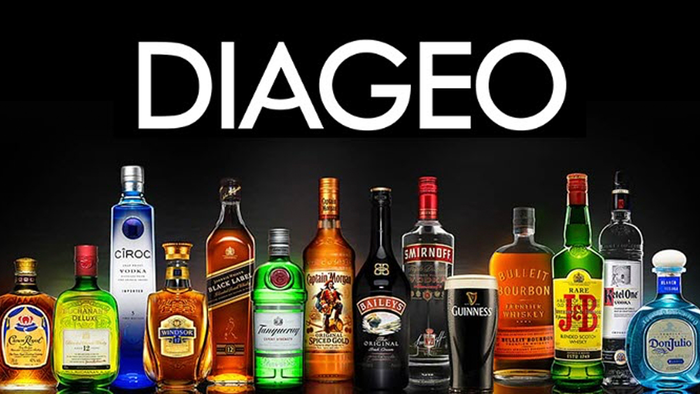 Diageo is a multinational alcohol beverage company that produces some globally recognized alcoholic drinks like Bulleit, Smirnoff, and Guinness. Through Cascade, Bill Gates also has shares in Diageo, but the percentage is not known.
7. Strategic Hotels & Resorts
Strategic Hotel and Resorts is an American real estate investment trust company in the hospitality industry. This company owns 18 hotels, 17 in the United States and 1 in Germany. Under Cascades Investment, Bill Gates owns 9.8% of the shares in the company and total stock worth $21.45 million which is R312 million.
8. John Deere
The exact number or monetary returns Bill Gates gets from this multi-national Agricultural and Construction Corporation is not known, but it is one of his investments under Cascades Investment.
9. Bunzl
Bunzi is a distribution and outsourcing company that was founded in 1854. As of 2010, the highest shareholder in the company was Invesco with 11.9% shares. Aside from Invesco, only two other companies have more than three percent share in Bunzi, and Bill Gates is not one of them. As such, his shares in the company are not known, but considering that it is a multimillion-dollar company, no matter how small his shares are, it is contributing to his R1.925 trillion net worth.
10. Carpetright
In 2008, Cascade Investment bought 3% worth of shares from Carpetright, a company that specializes in the sales of floor coverings and beds. The exact value of his shares currently is not known, but it contributes to the R1 trillion asset that Cascade Investments has for Bill Gates.
11. Public Services
Public Services is a waste management company that was founded in 1998. Bill Gates, through Cascades Investment, owns this company with 30.9% shares. As of 2016, it was recorded by Wikipedia that the company made a revenue of $9.4 billion which is about R136.9 billion.
12. AutoNation
AutoNation is an American automobile retailing company that was founded in 1996 by H. Wayne Huizenga and has been in the industry to date. The number of shares Bill Gates has in this company is not available as well, but, it is one of his notable investments.
13. Beyond Meat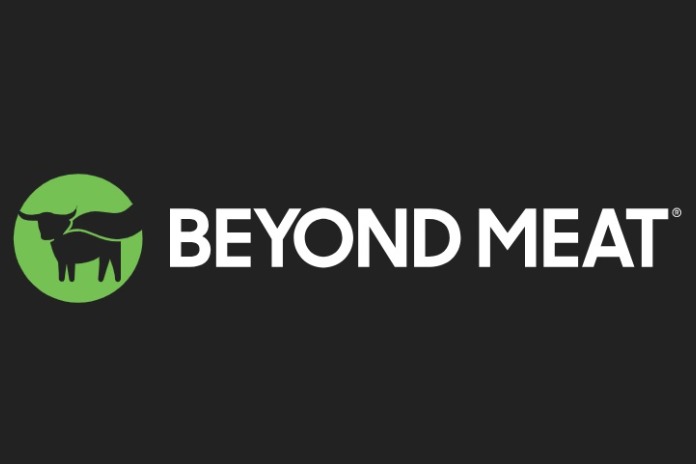 Beyond Meat is an American company that produces plant-based meat substitutes. It is a multi-million dollar company that raised over R1 trillion ($72 million) from 2013 to 2016 from seven different venture capitalists, of which Bill Gates is one. The exact value of his investments in the company is not known, but his shares in it, contribute to his current net worth.
14. The Ritz-Carlton Hotel
The Ritz-Carlton Hotel is a hospitality company that owns 108 different luxury hotels in 30 different countries. Bill Gates has investments in The Ritz-Carlton Hotel, San Francisco.
15. TerraPower
TerraPower is a nuclear reactor design company that was founded in 2006 by Bill Gates. It receives major funding from the US Department of Energy and Los Alamos National Laboratory, through Cascade Investment, Bill Gates is also one of the major investors in TerraPower and he is currently the Chairman of the company. The major objectives of the company are to improve nuclear power using 21st-century technology, to explore the impact of the new fuel cycle, and to become independent and privately funded.
In 2020, TerraPower was selected as one of the beneficiaries for grants totaling between $400 million and $4 billion to be awarded over the next five to seven years by the United States Department of Energy for the purpose of building a demonstration reactor for their "Natrium" design that generates stream for electrical energy production.
The amount of money Bill Gates receives from his investment in TerraPower is not known, but owing to the fact that he founded the company, is a major investor, and the chairman, it should also be one of the major contributors to his net worth.
16. StorageMart
StorageMart is a self-storage facility that was founded in 1999 and since then, the company has continued to grow. As of 2020, StorageMart operates about 220 storage units across the United States, United Kingdom, and Canada.
17. Vroom
Vroom is an automobile e-commerce company that was founded in 2013. The company provides a platform for people to sell and buy used cars. It has been able to raise over R6.4 billion ($440 million) from over 10 venture capitalists of which Bill Gates is one.
18. Transformco
Transformco is a retail company that was founded in 2019 by Eddie Lampert. In 2020, the company faced financial issues and over 20 of its stores were closed. However, Bill Gates provided a bailout for the company. The monetary value of this investment is not known, but it is one of the companies he has invested in.
Other Investments
1. bgC3
bgC3 LLC is a think tank research company that was founded in 2008 by Bill Gates and is currently being managed by Larry Cohen, who is the managing partner. The company provides Scientific and Technological Services, Research, and Design, including the development of computer software to help combat poverty. The name 'bgC3′ was derived from the initials of Bill Gates' name and Catalyst; the number 3 refers to the company being his third endeavor after the Microsoft Corporation and the Bill and Melinda Gates Foundation.
2. Carbon Engineering
Carbon Engineering is a clean energy company based in Canada that was founded in 2009 by David Keith. The company is funded by government and private investors like Bill Gates. However, the number of shares he has in the company is not available.
3. Corbis
Corbis is a product placement, influencer marketing, and licensing company. The company which was formerly known as Interactive Home Systems was founded by Bill Gates in 1989, his aim of creating this company was to allow individuals to beautify their homes with notable works of art using digital frames and technology that was yet to be developed.
In 1992, the company's name was changed from Interactive Home Systems to Continuum Productions and then to Corbis, and now the aim of the company is to digitize contents and gain rights to images. By 1995, they were able to purchase Bettmann Archive that had a collection of over 19 million images. That same year, the company won a contract with Roger Ressmeyer, who became its first major photographer.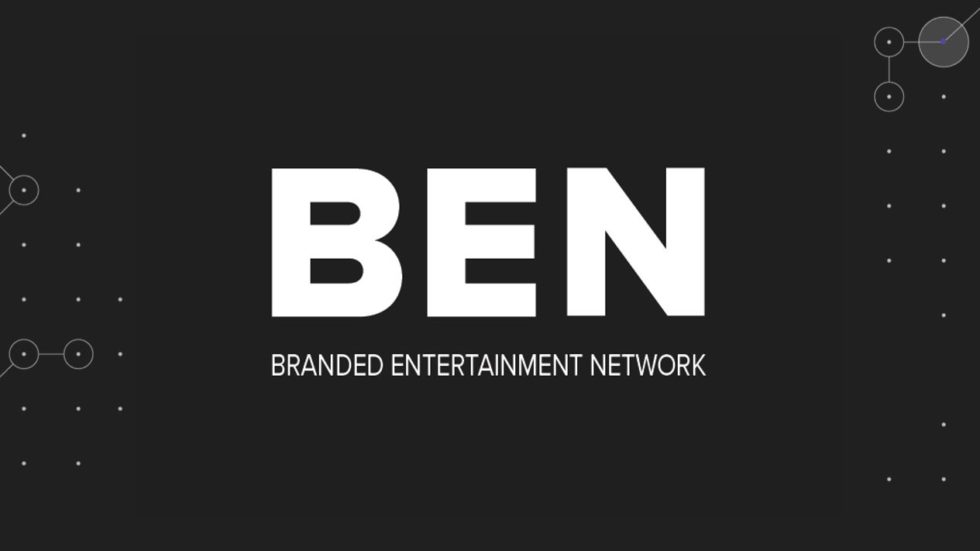 The company continued to gain more licenses to images, and from 2000 to 2010, the introduction and rapid growth of the internet led to an expansion of Corbis to the image licensing business. In 2016, Corbis sold its image licensing businesses; the company retained its entertainment business known as Branded Entertainment Network.
Corbis, now Branded Entertainment Network, is owned by Bill Gates and managed by Ricky Ray Butler who is the CEO. We can't say for sure the exact amount of money this company contributes to Bill Gates's net worth, but since he is the owner, it is certainly one of the major contributors of his R1.925 trillion net worth. It is a noteworthy fact that Gates was building this company alongside Microsoft, and both are now successful.
4. ResearchGate
ResearchGate is a social networking site for scientists and researchers to find collaborators, share papers, and ask questions. In 2013, the company started the second round of funding and R509.5 million ($35 Million) was raised from investors, of which Bill Gates was one of them.
5. Impossible Foods
Impossible Foods is a company that produces plant-based substitutes for meat that was founded in 2011 by Patrick O. Brown. The company has continued to grow since its inception and with more vegetarians coming up, more people are now making use of plant-based meat substitutes.
6. Breakthrough Energy
Breakthrough Energy is a company that was founded by Bill Gates in 2011. The aim of this company is to provide sustainable energy and greenhouse gas emissions. The company is collectively owned by 28 different investors, including Bill Gates – but what he makes from this company alone is not known.
7. Ginkgo Bioworks
Ginkgo Bioworks is a startup tech company that got funding worth about R5.1 trillion from investors in 2019 and Bill Gates was one of them.
8. Luminous Computing
Bill Gates has also invested in Luminous Computing, a company that creates neuromorphic Photonic integrated circuits with the aim of AI acceleration.
9. Agriculture
Bill Gates is currently the 49th largest private landowner in the United States. He owns about 242,000 acres of land across 19 states in the country which he uses for all sorts of agricultural ventures.
Bill Gates Aims To Make $1 (R14.55) From Each 10-Minute COVID-19 Test
The involvement of Bill Gates in the rally for a COVID-19 vaccine in 2020 was obvious to everyone. Despite not being a health practitioner, he was actively involved in forecasting what the impact of the virus will be on the population of the world and how we must get a vaccine as quickly as possible.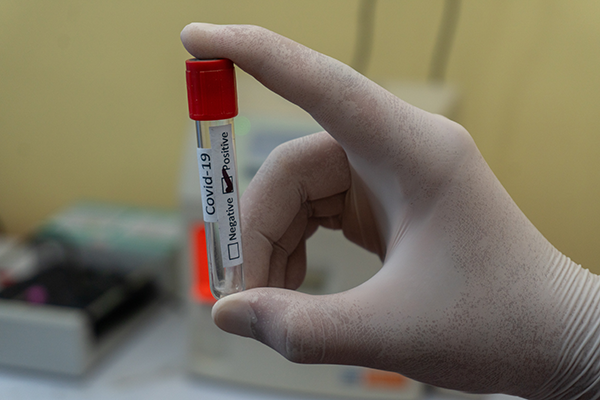 Bill Gates was not just talking; while trying to create as much awareness as possible, Gates was also investing into the research for a vaccine and drugs through Bill and Melinda Gates Foundation.
In 2020, in partnership with Soros Economic Development Fund, he purchased Mologic, the pharmaceutical company that created the 10-minute Covid lateral flow tests. His aim was to make as little as R14.55, but considering the number of people taking COVID-19 tests around the globe, you can tell that one dollar per person tested can amount to so much for him.
Bill Gates Is Also An Author
The billionaire in US Dollars and trillionaire in South African Rands has also taken time to pour out his knowledge by writing books for people to read. In November 1995, he published his first book titled The Road Ahead, a book that talks about the personal computing revolution and how the future was going to change with the introduction of information superhighways. This book was written by Nathan Myhrvold, a Microsoft executive, and Peter Rinearson, a journalist.
In 1999, he published his second book titled Business @ the Speed of Thought, a book that describes how business and technology were intertwined and how technology can be used to scale up your business. After over two decades of not publishing a book, in February 2021, he published his third book titled How to Avoid a Climate Disaster. In this book, he carefully put down everything he has learned about climate change and innovations worth investing in that can help tackle this problem.
The amount of money he makes from the sales of his books is not available, but when a man of his caliber writes a book, you can tell that he would make some good sales because of the wealth of knowledge he has acquired over the years.
His Real Estate Investments
Bill Gates is said to have real estate investments worth up to R2.4 billion. His lakeside home in Medina, Washington is estimated at R145.9 million. In Del Mar, California, he owns shares in a property worth R291.01 million, and in Indian Wells, still in California, he owns a property worth R14.55 million.
His private Island Grand Bogue Caye located in Belize has an estimated worth of R363.75 million. He is also a lover of fast cars; his entire car collection which includes a like Jaguar XJ6, Porsche 911, Porsche Carrera Cabriolet 964, Ferrari 348, and 1988 Porsche 959 Coupe, is estimated to be worth R9.456 million. Also, his entire art collection is worth R27.442 billion.
A Timeline Of Bill Gates's Net Worth Since 2016
2016 – $81 billion (R1.178 trillion)
March 2017 – $86 billion (R1.25 trillion)
October 2017 – $89 billion (R1.29 trillion)
March 2018 – $90 billion (R1.31 trillion)
October 2018 – $97 billion (R1.41 trillion)
March 2019 – $96.5 billion (R1.396 trillion)
October 2019 – $106 billion (R1.54 trillion)
April 2020 – $98 billion (R1.42 trillion)
September 2020 – $111 billion (R1.6 trillion)
July 2021 – $130.3 billion (R1.925 trillion)
Bill Gates Is A World-class Philanthropist
In 1994, Bill Gates created William H. Gates Foundation by donating parts of his stock at Microsoft after studying the work of Andrew Carnegie and John D. Rockefeller. Also in 2000, the Bill and Melinda Gates Foundation was created with a donation of stock worth $5 billion from Bill Gates.
With a goal to give 95% of their wealth to charity, Bill and Melinda Gates was ranked as the second most generous philanthropist in the United States, after giving out over R407.2 billion ($28 billion) to charity since the inception of the foundation in 2000. In 2013, their foundation ranked as the richest foundation in the world, with assets worth up to $34.6 billion.
Bill and Melinda Gates Foundation categorized their giving into the following:
Global Policy
Advocacy Division
United States Division
Global Health Division
Global Development Division
Through their foundation, Bill and Melinda Gates provide funding for the development of drugs and vaccines for illnesses like malaria, HIV, polio, and many others. Through their giving, Polio is slowly being eradicated in the worst-hit countries in the world like India.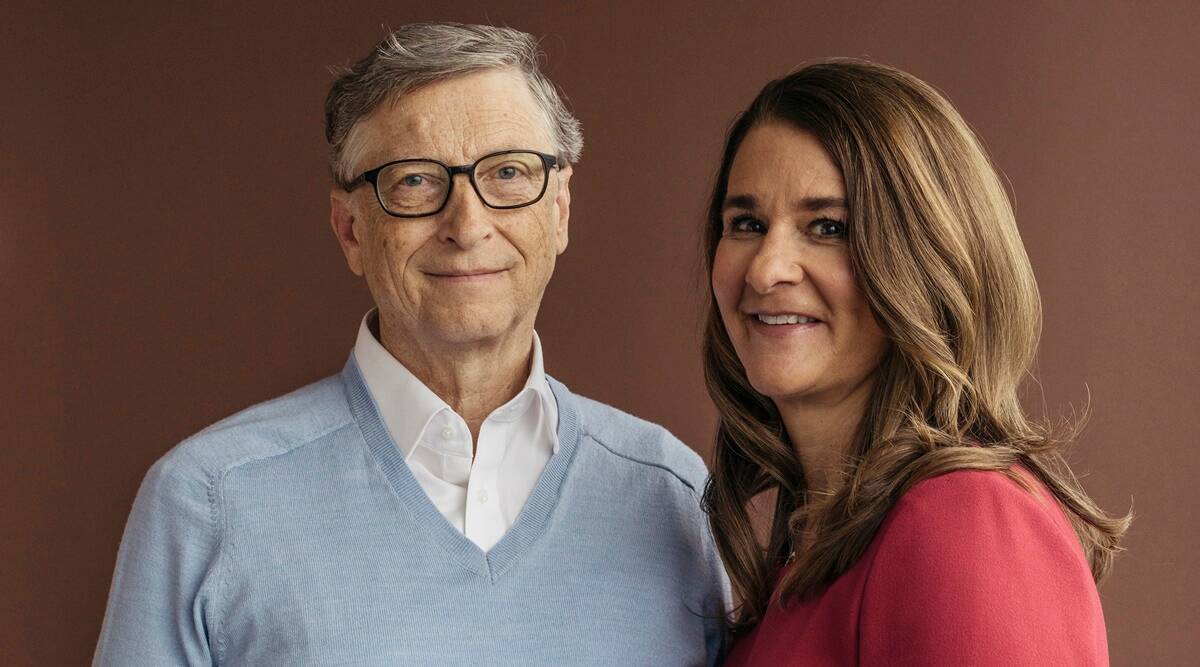 Outside the donations Bill Gates makes through his foundation with his wife Melinda Gates, he also does some personal donations like when he gave $20 million to the Massachusetts Institute of Technology for the construction of a computer laboratory which was named  "William H. Gates Building" – after him.
He also donates funds to Harvard University, the school he dropped out of to start his company. In 1996, he donated $6 million for the construction of the Gates Computer Science Building at Stanford University. In 2005, he donated $50 million to the Dementia Discovery Fund to support the research for the treatment of Alzheimer's disease.
In 2010, the Salwen family sold their home and gave half its value to charity, a gesture that Melinda Gates, the wife of Bill Gates, commended. Following their giving, Bill and Melinda Gates invited Joan Salwen to have a conversation regarding what they had just done. And by December that year, Bill Gates, Melinda Gates and Warren Buffet (a billionaire and investor) signed a commitment that they were all going to give half of their wealth to charity as time goes on, their commitment is called the 'Giving Pledge'.
In 2016, Bill and Melinda Gates Foundation supported UNICEF with R8.73 million ($600,000) to help provide relief for people in Kerala, India, who were affected by the flood. Bill Gates also donates to sports events. In 2017, he partnered with Roger Federer, a Swiss tennis legend, and took part in the fourth edition of the non-competitive Match for Africa tennis game against John Isner and Mike McCready. Bill Gates' team won and was able to raise up to $2 million for children in Africa through the match.
The next year, Bill Gates partnered again with Federer to play Match for Africa 5. Their opponents this time were Jack Sock, a top American tennis player and Savannah Guthrie, an anchor at Today's show that airs on NBC. The result was the same – a victory for Bill Gates' team – and they were able to raise $2.5 million.
Bill and Melinda seek to surpass the Giving Pledge as they have plans of giving away more than half of their wealth. The ex-couple intend to keep just R436.48 million ($30 million) of their wealth as an inheritance for their children. They have an ultimate plan to give out 99.96% of their wealth to charity and are making bold steps to achieve that plan.
Judging from the fact that he is finalizing a divorce with his wife of 27 years, with whom he built his empire, Bill Gates's net worth may decrease since he may have to share some assets with her, but we can't say this for sure. Since they announced their divorce in May 2021, it has raised a lot of questions concerning what may happen to the fortune they built together but only time can answer this, considering the fact that they had plans of giving away more than 99% to charity.