Terry Pheto's net worth is estimated at 20 million Rands. Her mansion was recently sold for R3.9 million after she was implicated in the National Lottery Commission scandal. 
Pheto is an iconic actress who gained notoriety through her role in Peter Fudakowski's 2005 crime drama Oscar-winning film, Tsotsi. She also earned financial success through other endeavors such as brand influencing and working behind the scenes as a producer and director.
Terry Pheto's Net Worth? How Rich Is She?
Terry Pheto's net worth is currently estimated at 20 million rands. She became one of the wealthiest South African female entertainers through several lucrative endeavors in the entertainment industry.
Pheto began her career as an actress but in just under two decades, the Soweto-born superstar has added modeling, directing, production, and influencing to her list of accolades.
From record-breaking movie appearances to appearing on elite covers and several campaigns, Terry has amassed an empire worth millions since she debuted.
Terry Pheto's Net Worth Sources
1. Acting
Terry Pheto primarily earned her millions from a successful acting career, which she launched at age 16 in the crime drama film Tsotsi. The project, which is a South African/UK co-production, is an adaptation of the novel Tsotsi by Athol Fugard.
Written and directed by Gavin Hood, Tsotsi was a critical acclaim and also performed well at the box office. The South African actress was well-paid for her role in the film, however, no one knows how much she received.
Pheto snagged her role in Tsotsi after she was discovered by casting agent Moonyeenn Lee during the casting process for the project in a theatre group in Soweto.
Since then, she has starred in high-grossing local and international films, including the American soap opera The Bold and the Beautiful, How to Steal 2 Million (2012), the Nicky Greenwall-hosted documentary series The Close Up (2012), Catch a Fire (2006), and Goodbye Bafana (2007).
She had a recurring role as heart surgeon Dr. Malaika Maponya in The Bold and the Beautiful. The project is considered her most prominent and highest-paying film work.
Pheto's outstanding screen performances haven't gone unnoticed either as she has won two prestigious industry awards so far – the Africa Movie Academy Awards for Best Actress in a Supporting Role and the Golden Horn Award for Best Supporting Actress: How to Steal 2 Million (2012).
2. Advertisement Campaigns
Terry has also had a lucrative modeling career, although she is not a full-time model. Her financial condition moved to the upward side in July 2008 when she entered into partnership with the French personal care company, L'Oréal.
The lucrative deal saw her modeling for the elite brand in several advertisements and campaigns. The actress has also graced the cover of several respectable magazines, including Bona, Destiny, Cosmopolitan, You/Huisgenoot, Vanity Fair, Y-Magazine, Heat, Drum, Elle, Marie Claire and True Love.
3. Directing/Film Production
In recent years, the Tsotsi former star has been working behind the scenes as a producer and director on a handful of TV shows such as Savage Beauty.
However, she made a comeback to the front of the camera with one of her latest roles as Juma in the Showtime drama series King Shaka.
What Happened To Terry Pheto's House?
Terry Pheto's house sold in late March 2023 for R3.9 million after it was discovered that stolen money from the National Lotteries Commission (NLC) was used to build her Bryanston, Johannesburg home.
The high court first granted a preservation order in late 2022 when it was discovered that the funds used to build the opulent mansion were intended for the launch of a public campaign on safe circumcision.
As a result, on November 4, 2022, the Asset Forfeiture Unit (AFU) and the Special Investigating Unit (SIU) were given permission to freeze Pheto's home and numerous other residences.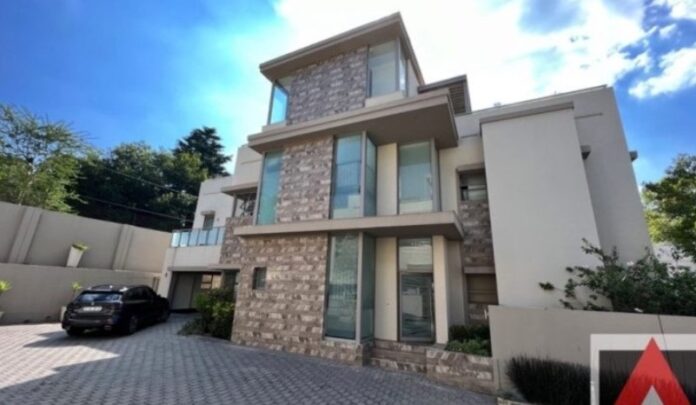 The Special Investigating Unit revealed that on May 18, 2017, a non-profit organization called Zibsimode NPC submitted a grant application for funds for the launch of a public campaign and culturally considerate medical intervention programs intended to promote traditional circumcision practice.
The application states that Mulala Tlhabyane submitted it in his position as Zibsimode's chairman. The application was then approved by the NLC's adjustment committee within a week, and Tlhabyane was also given the sum of R20.2 million as the fund.
It is said that the NLC transferred R16.2 million into an account that had an R500 credit prior to that and that Tlhabyane quickly transferred R3 million of the grant money after receiving it to a law firm that had been hired by a construction company to write an agreement on the deal.
The first time Terry got involved in the plan was on May 31, 2017, when she contacted the building firm to buy land and create a residential estate on Bryanston's prestigious Devonshire Avenue.
The land in question was worth R1.25 million at the time, and to start the development, Pheto and her associates paid an extra R3.75 million. This brought the entire cost of the building project to R5 million, of which 60% was transferred into a trust account.
The R3 million deposit maintained in the trust account by 2 March 2018 had accrued interest; following the property's registration at the Pretoria Deeds Office and the construction company, the total cost of the estate development project was settled with the company using this money while the title ownership was transferred to Pheto.
The actress' woes began on November 6, 2020, when President Cyril Ramaphosa issued a Proclamation allowing the SIU to look into claims of corruption and poor management in the NLC's business activities.
Features of Terry Pheto's Mansion
Terry Pheto's property is a 502-square-metre mansion in upmarket Bryanston in Johannesburg. The following are some of its features:
A large kitchen
A large rooftop garden with an entertainment area
Three bedrooms
An open-plan dining room with a family room
Two bathrooms
Lounge
A maid's quarters
A double garage
Although roughly 28 people registered for the online auction, the property, which is located in a complex with round-the-clock security, did not get a bid on the auction day despite being projected to sell for more than R4 million.
A businessman from Johannesburg eventually paid R3.9 million for the mansion, which has a municipal valuation of R5.2 million.
The money will be returned to the national lottery so that it may be used for the purpose for which it was originally intended, according to Special Investigating Unit spokesperson Kaizer Kganyago.