The River is a fascinating South African TV series that started airing in 2021. Currently, it is one of the most-watched TV series in the country, competing with the likes of The Queen, Uzalo, and Generations. The show has an overwhelming number of viewers who hardly miss any episode of the series. The River Season 4 teasers not only entertain but also teach great morals and values acceptable in the South African culture. If you've been itching to find out all the actions and thrills the show offers in December, we have them all lined out in the paragraphs below.
The River Season 4 November 2021 Ended With Lots Of Suspense 
The series began with Angelina feeling that Kedibone's story was not totally true. Then we also saw how Detective Tshabalala's dirty laundry spilled over into the Dikanas' lives. As things kept getting nasty, Cobra decided to declare war on one of his own and even grew desperate in his pursuit.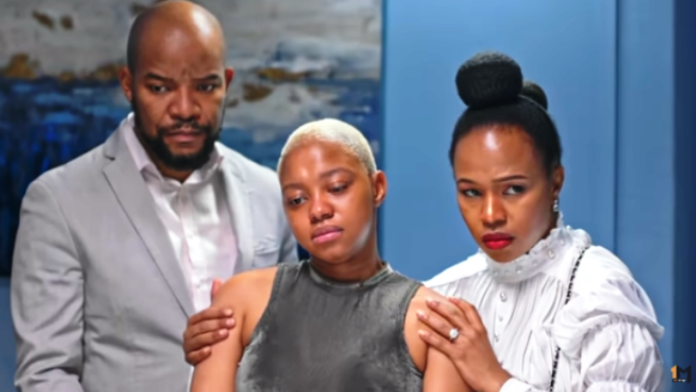 Meanwhile, the Dikanas are not finding it funny with their unwanted guest. Cobra, at some point, eventually reaches boiling point while searching for answers. Regardless of his wife's action, Detective Tshabalala still could not solve his problems.
When we thought it would be maybe over for Detective Tshabalala, he surprises us by taking his shenanigans up a notch. Kedibone could hide her love for her family. At the Mokoena, tensions and friction grew to the point that the battle line was drawn.
In episode 198, viewers were shown Zweli's plans for Detective Tshabalalaa and Cobra's realization that his desires didn't bring much joy as he had expected. Andile didn't find it easy when his past came calling while Cobra and Kedibone kicked-starting the mending process of their relationships.
The house of the Dikanas began to witness continuous friction due to their newest addition, and Kedibone began to feel seriously dissatisfied with the ways of Mohumi. We also saw Lindiwe coming on a one-on-one with Mohumi in a way that suggested that things might turn out deadly between the both.
The war brewing between the two kept us glued to our screen all through, and we are all out to see how things turn out from episode 213.
The River Season 4 Teasers For December 2021 Is Not For The Faint-Hearted
Episode 213 – Wednesday, 1 December 2021 
The River in December began with some sort of commotion at Dikana's house after an announcement. A displeased Mabutho also decided to take action after warning Cobra. Interesting indeed!
Episode 214 -Thursday, 2 December 2021 
Phew! Dikanas are dumbfounded and surprised as their luck turns while Cobra's conscience finally catches up with him.
Episode 215 – Friday, 3 December 2021 
It was a show of shame as the two families fell apart instead of uniting. This left the children feeling sad and distraught. Mohumi went ahead to meet Lindiwe, but their meeting took an unexpected turn.
Episode 216 – Monday, 6 December 2021
No one knows who is going to definitely win this battle. In this episode, we see Mohumi giving Lindiwe an ultimatum. The big question remains, will the very traditional families be willing to compromise?
Episode 217 – Tuesday, 7 December 2021
Focusing on Andile's big moment might come at a price for Lindiwe. Will she be able to pull through? Also, she is willing to take a break from the happenings at the mine.
Episode 218 – Wednesday, 8 December 2021
Cobra has a lot of plans on how to deal with Lindiwe. Obviously, this is not going to be an easy task. Let's see how he does all of that.
Episode 219 – Thursday, 9 December 2021
Cobra might have spoken too soon despite feeling like all his plans will be executed smoothly.
Episode 220 – Friday, 10 December 2021
It's such a bitter-sweet moment as the community of Refilwe fights to be heard while the Dikana family enjoy themselves on a joyous occasion.
Episode 221 – Monday, 13 December 2021
Revelation! Revelation!! Revelation!!! Zweli and Lindiwe finally discover the nasty things that are going on the other side. What steps are they going to take?
Episode 222 – Tuesday, 14 December 2021
Both the suburbs and Refilwe are having a tough time dealing with the strike. Shouldn't something be done?
Episode 223 – Wednesday, 15 December 2021
It's time to defend the kingdom, and Lindiwe is all set to see to it. Her family is behind her, so what more?
Episode 224 – Thursday, 16 December 2021
Mohumi is ready to do anything that will bring about justice. Meanwhile, Lindiwe has finally made a tough decision. Hell is about to break loose.
Episode 225 – Friday, 17 December 2021
Here, the Mokoena family now has no choice but to come face to face with their fears. Lindiwe, on her part, is caught at a life-altering crossroad.
Episode 226 – Monday, 20 December 2021
Good news for Refilwe and Mohumi is called to lead. Lindiwe is now brokenhearted and sore. For how long is she going to be bitter?
Episode 227 – Tuesday, 21 December 2021
Now Emma wants Lindiwe to fight back. Will she comply or turn the idea down? Meanwhile, Mohumi has taken Flora by surprise.
Episode 228 – Wednesday, 22 December 2021
Cobra is not taking the back seat yet. He has a dream regarding Refilwe, and we don't know how he hopes to achieve that.
Episode 229 – Thursday, 23 December 2021
Mohumi has now become the biblical Moses to the people of Refliwe. There might be light at the end of the tunnel for them, and they are gradually seeing a glimpse of it. Lindiwe has started putting herself together again gradually.
Episode 230 – Friday, 24 December 2021
The Dikanas will never stop to amuse us. Christmas Day for them is always dramatic.
Episode 231 – Monday, 27 December 2021
Kedibone, the latest addition to the Dikana household, is keen on finding a solution to their problems. Oh, let's see how much success she will record. Meanwhile, Emma takes baby steps in her healing.
Episode 232 – Tuesday 28 December 2021
The Refilwe residents are not willing to support Kedibone's new project.
Episode 233 – Wednesday 29 December 2021
Kedibone is now out and ready to take a new matter into her own hands. In fact, she decided to get down and dirty, and we don't know if she will succeed at the end of the day.
Emma, after a long time, has decided to speak up about her trauma.
Episode 234 – Thursday 30 December 2021
Kedibone has limited time to achieve her dangerous goal. Will Emma be able to stand up against the forces pushing her towards some dangerous territory?
Episode 235 – Friday 31 December 2021
The people of Refilwe once again celebrate a milestone while Emma goes out of her way to try something that could be so dangerous or get her into trouble.
The River Actors And Their Characters
Sindi Dlathu
Charcater: Lindiwe Dlamini-Dikana
Cast Type: Main role
Hlomla Dandala
Character: Commissioner Zweli Dikana
Cast type: Main
Presley Chweneyagae
Character: Thuso Mokoena
Caty type: Main
Tinah Mnumzana
Character: Mam' Flora Moloi
Cast type: Main
Lunathi Mampofu
Character: Emma Dlamini
Cast type: Main
Winnie Ntshaba
Character: MaDlomo
Cast type: Guest
Seputla Sebogodi
Character: Mohumi
Cast type: Recurring
Lunga Mofokeng
Character: Andile Dikana
Cast type: Main
Linda Mtoba
Character: Nomonde Dikana
Cast type: Supporting
Tango Ncetezo
Character: Paulina Dlomo
Cast type: Main role
Matshepo Mokgopi
Character: Dimpho Mokoena
Cast type: Main role
Don Mlangeni Eric Nawa
Character: Thato
Cast type: Supporting
Galaletsang Koffman
Character: Beauty
Cast type: Main
Thapelo Segobodi
Character: Khabzela
Cast type: Main role
Tsholofelo Matshaba
Character: Kedibone Mokoena
Cast type: Main role
Nkanyiso Bhengu
Cast type: Guest
Thembinkosi Mthembu
Character: Mabutho Dimba
Cast type: Main
Chuck Shisane
Character: Detective Tshabalala
Cast type: Main role
Nokuthula Ledwaba
Character: Angelina Mthombeni
Cast type: Recurring
Tshepo Seagigo
Character: Charlie
Cast type: Guest
Alina Moloi
Character: Constable Candy
Cast type: Guest
Thabiso Ramotshela 
Character: Morena
Cast type: Recurring role
Maduvha Madima
Character: Minister Lufuno Mudau
Cast type: Main role
Actors Who Joined The River Recently
 Mzwandile Ngubeni
Actor Wiseman Zitha
Who Left The TV Series Recently
Over the years, many of the show's actors have left the TV series, while additions have also been made to keep the show going. Some of the actors that left recently had a recurring role on the show, while others were main actors who started from season 1.
Lunga Shabalala as Lindani Dlomo (main role; season 1 – 3)
Senzo Ngqobe as Percival "Mapercente" Tau (recurring role; season 1 – 3)
Warren Masemola as Oupa Matamela (recurring role; season 1 – 4)
Sello Maake Ka Ncube as Malome Sechaba (recurring role; season 1 -3)
Actor Lawrence Maleka, who played the role of Zolani Dlamini on the show
Actor Lunga Shabalala
Larona Moagi as Tumi Mokoena (main role; season 1 – 3)
Shannon Esra as Advocate Sandra Stein (recurring role; season 1 – 4)
Mary- Ann Barlow as Gail Mathabatha (recurring role; season 2)
What Is The River All About?
The River is a soap opera that tells the story of a powerful woman called Lindiwe Dikana and the extra miles she goes just to ensure that she protects her family and also maintains her flashy lifestyle.
Why do you guys love it when Lindiwe is cruel #TheRiver1Magic

— PhaṱhuMakwarela (@PhathuMakwarela) December 3, 2021
The project is shot in the city of Pretoria, South Africa, to depict the life of the poor people and mine workers who live within and around the city.  As you already know, the city of Pretoria is the major mining city in South Africa.
In line with what has been happening in these mining areas in the city for years, the creators of this series brought to limelight the kind of life poor people live there and how the Khanyida Diamond mine (situated in the poor township of Refilwe) gradually became a curse disguised as a blessing. It is expected that the discovery of the diamond deposits in a river demarcating the affluent neighborhood of Silver Lakes and Refilwe should be a blessing for both communities. Still, sadly, it turned out to be a big curse.
The River also documents the lives of one of Refliwe's well-known families – the Mokoena family. Malefu Mokoena, the matriarch of the Mokoenas, and her three children (Thuso,
Dimpho, and Itumeleng) represent the poor people in the mining community. Though they are not wealthy as the Dikanas, one thing they are known for is upholding their integrity and fighting for their community with everything in them.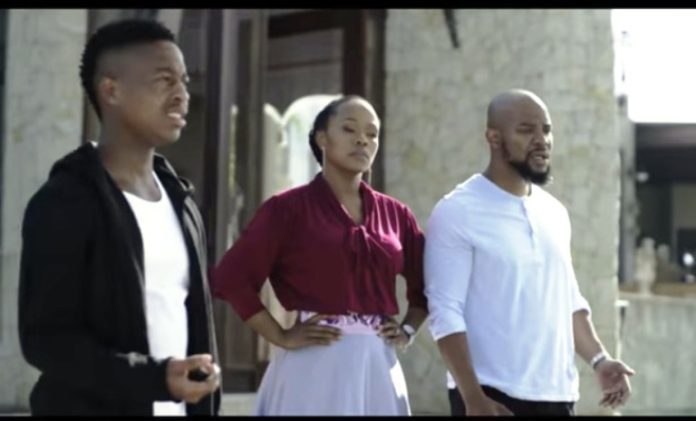 Tumi Mokoena is yet another interesting character in the TV series. Unknown to everyone except Malefu, Thato was adopted by Thato Mokoena, who found her by the side of a river when she was a baby.
More Facts To Know About The Soap Opera
The River is an interesting TV series that airs from Monday to Friday at 19:00 on 1Magic. The show, which began airing on 29 January 2018, runs between 22- 24 minutes. It is produced by Tshedza Pictures and executive-produced by the trio – Phathutshedzo Makwarela, Gwydion Beynon, and Sindi Dlathu, who is also one of the cast members.
The show, which has won several awards in the South African entertainment industry, airs in four original languages, namely English, Setswana, IsiZulu, and IsiXhosa. About nine writers are the brains behind this great South African soap opera, including
Nandisa Mkhize, Caroline Kganyago, Sthembile Mnisi, and Shitshembiso Mabasa.
Is There Going To Be The River Season 5?
Yes, there will be The River season 5 following the soap opera's renewal with multichoice. The production crew of the sensational show has since wrapped production after shooting enough episodes to run through to the end of the year.
Following renewal talks with multichoice, the team was given the nod to start shooting for the new season. The news was shared on Twitter, evoking so much excitement from the show's viewers.
TV: The River renewed

No surprise here, #TheRiver1Magic has been renewed for a new season.

Season 5 of the 1Magic popular telenovela will be part of Multichoice's 2022 slate.

Will keep you posted on the new developments coming with the new season. #KgopoloReports pic.twitter.com/NmGzFGiF6N

— Kgopolo (@PhilMphela) November 26, 2021
Since the announcement went viral, many people have been reacting to the development, with most of them calling for the return of the show's beloved actor, Lawrence Maleka, on season 5. Recall that the actor took a break from the show in October 2021. It was his first break since The River started in 2018.
Lawrence's character, Zolani, was sent to prison for the death of Zithulele Duze.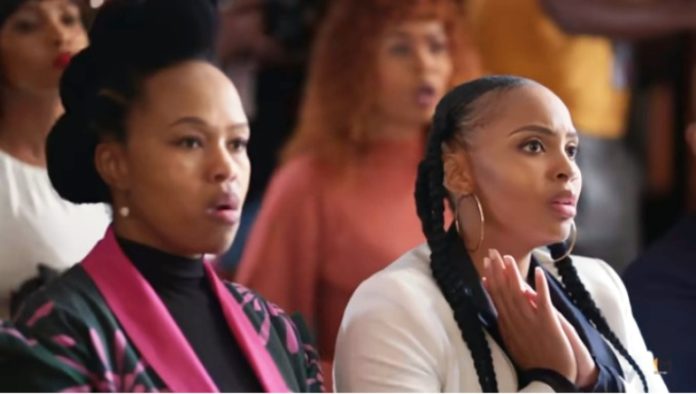 Here are some predictable storylines for the new season
Villain characters, Lindiwe Dikana and Mohumi might end up dating, considering how they've been getting along since the latter joined the show.
Viewers feel Lindiwe needs to deal mercilessly with her husband (Zweli) as he has been cheating on her for a long time.
Cobra Mokoena sees nothing wrong with Lindiwe and Mohumi dating. Can these two get along without Zweli finding out?