Uzalo holds the record as one of the most-watched (if not the most-watched) soap operas in South Africa. The show began airing on SABC1 in 2015 and has continued to witness an overwhelming rise in popularity and support. Besides the show's compelling narrative, direction, and writing, Uzalo actors are yet another reason viewers do not miss the show for anything.
The show is produced by Stained Glass Productions, a production company that is owned by Gugu Zuma-Ncube and Kobedi "Pepsi" Pokane. Created by Duma Ndlovu, Uzalo airs Monday – Friday and is written by about 10 amazing South African writers, including the celebrated scriptwriters Bridgette Madiba and Clive Madiya.
What Is Uzalo All About?
Uzalo is an interesting soap opera that originally chronicles the story of two KwaMashu-based families – the Xulu and the Mdletshe families. While the former devoted their time to running the Kwamashu Kingdom Church, the latter was known for their involvement in car theft in the region.
The connection that exists between the two families is the fact that their eldest sons were switched at birth, giving rise to one being raised in a Christian home and the other in a home with lots of criminal activities.
A Strong Alpha Female 💪🏿🔥 Needs A Man Who Is Secure with Himself. Do you Agree? #NjezaAndNosipho #Uzalo

📸: @chillismhlongo pic.twitter.com/CYNtnFRHBT

— Uzalo- Mon – Fri 8:30pm (@Uzalo_SABC1) September 15, 2021
Over the years, however, the show has seen a great shift or change in its original plot. A lot of new storylines have emerged, as well as an avalanche of actors who simultaneously sustain the growth of the main or supporting cast members.
Meet The Uzalo Actors
Sibongiseni Shezi (30 years old)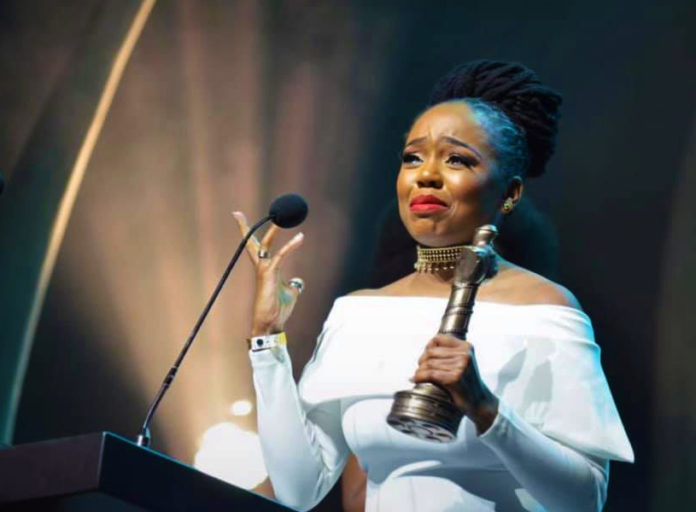 Real Name: Sibongiseni Shezi
Character: Hleziphi
Age: 30
Cast Type: Main role
Number of Episodes: Not available
Occupation: Actress
Academic Qualification: Degree in Music, Bachelor of Arts degree in Live Performance Cum Laude from AFDA
Sibongiseni Shezi hails from KwaZulu-Natal province, where she was born on the 17th day of March 1993. Now a celebrity actress, her first love was actually ballet dancing. She switched to acting after she got involved in an accident in 2015.
Shezi first joined Uzalo as a supporting act but as time progressed, she was able to win a lead role in the soap opera and her performance has been nothing short of incredible.
Her character in Uzalo is Hleziphi, an unapologetic lady who follows her heart and doesn't conform to what the public thinks. She is also a close friend of Nonka and the lover of Nonka's brother Njeza. She started off as a vindictive high school student who metamorphosed from a school kid to a fully grown young lady. Again, Sibongiseni's character is always willing to commit a crime in support of her then-fiancé Njeza.
Shezi is really a talented lady. She delivered her roles so well that she won the hearts of viewers and critics within a short period of time. Now, she has already started working on several projects, including feature films.
The KwaZulu-Natal-born star has appeared in a couple of other projects, including Tokoloshe-The Calling. She emerged the winner of the Sabela Awards for the Best Actress in a Feature Film for her performance in the short film, Run.
It's not clear if she is in a relationship or not. Further information about her life and family is not available for public consumption right now.
Masoja Msiza (58 years old)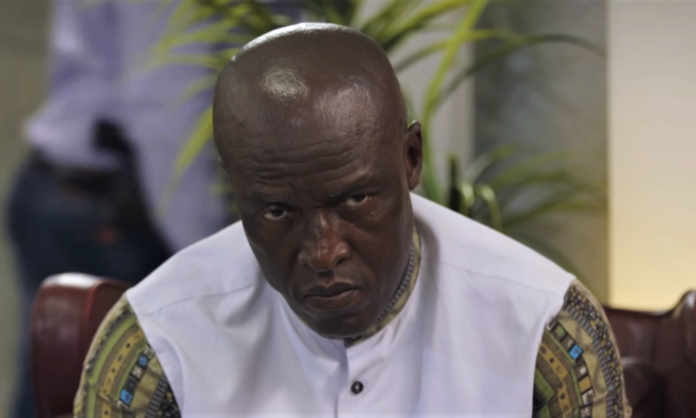 Full Name: Masoja Josiah Msiza
Character: Nkunzebomvu (Nkunzi) Mhlongo
Age: 58 years old
Cast Type: Main role
Number of Episodes: Season 1 – present
Occupation: Actor, musician, poet
Masoja was born in KwaThema, Gauteng, on the 5th of October 1964. His love for arts and drama began at the age of 9. He decided to bring his childhood dream career to fruition in 1992 when he launched his acting career after he was dismissed as a miner.
Msiza is easily recognized for playing the character Nkunzebomvu Mhlongo in Uzalo. He has been doing a great job in the soap opera since its first season. It is fair to say that he is the right man for the role which has brought him so much fame and respect in the industry.
Mhlongo, or Nkunzi, as he is popularly called in Uzalo, has a reputation for jumping from one marriage to another. He is the former husband of Innocentia, MaMlambo, and Mazaza. He also tied the knot with Lindiwe "Mangcobo Xulu.
Apart from Uzalo, other notable works Masoja has been a part of include Sokhulu & Partners and Kalushi. He has about 19 TV and film roles under his belt, including Rthymn City, Scandal, Inkaba, Intersexion, Isidingo, and Isibaya.
The father of three has written 12 poems and songs, all of which are thoughtful and profound.
Nompilo Maphumulo (41 years old)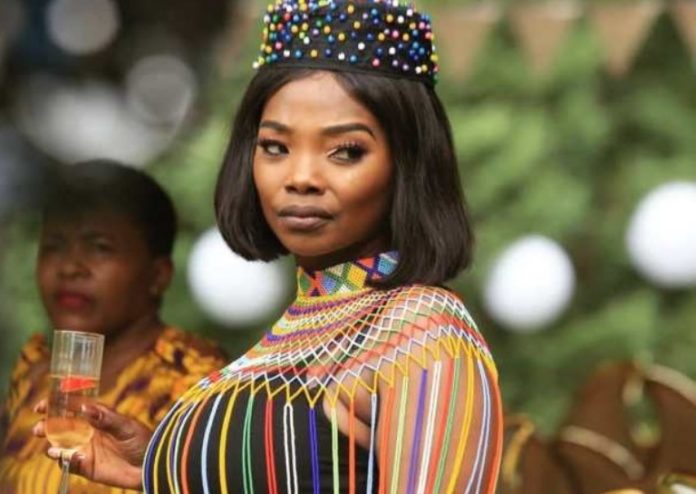 Real Name: Nompilo Maphumulo
Character: Nosipho Xulu
Age: 41 years old
Cast Type: Main role
Number of Episodes: Season 1 – present
Occupation: Actress, motivator, businesswoman, dancer, model, MC, voice-over artist
Nompilo hails from KawMashu, Durban, where she was born on 3rd May 1982. She developed an unfathomable love for the arts and performance industry at a tender age. Though she didn't have an entirely amazing childhood, she made up her mind to make her dream of becoming an entertainer come true.
Things started falling in the right place as she grew older and in 2015, she earned the biggest opportunity of her career life to star as Nosipho Xulu in Uzalo. Her parents in the soap opera are Mangcobo and Muzi while Ayanda is her brother.
One of the reasons Nompilo has been on Uzalo since 2015 is due to her top-notch performance while portraying Nosipho. From her affair with Ayanda (she was not aware they were related) to her turbulent relationships with Zweli, Mondli, Njeza, Thulani, and Qhabanga, Maphumulo knows how best to keep viewers glued to their TV.
The mother of two is the founder and Owner of Eish Ntwana Clothing. Uzalo is her only known work while further information about her personal life is under the radar.
Gugu Gumede (31 years old)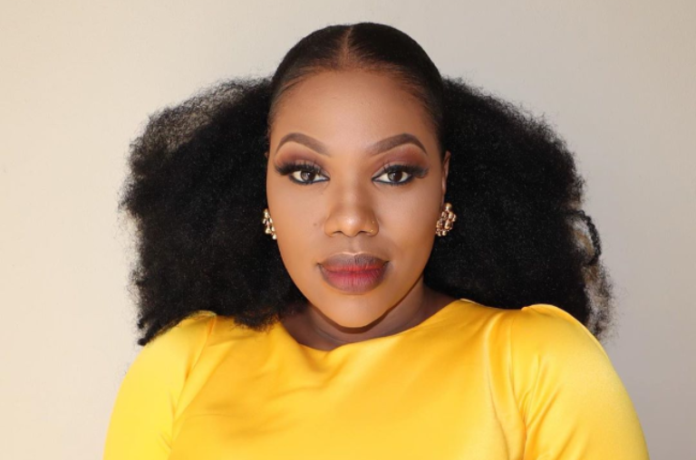 Real Name: Gugu Gumede
Character: Hlengiwe (MaMlambo) Mlambo Mhlongo
Age: 31 years old
Cast Type: Main role
Number of Episodes: Season 1 – present
Occupation: Actress
Education: Studied acting at the American Academy of Dramatic Arts in Los Angeles
Gugu Gumede's character in Uzalo is quite an interesting one. Her character, Hlengiwe (MaMlambo) Mlambo Mhlongo, is a prophetess who encountered so many men and ended up having an affair with some of them.
Hlengiwe is the wife Nkunzebomvu Mhlongo but she somehow managed to win the heart of Thobile's uncle Mbhekiseni but quickly dumped him after he was arrested for rape. The prophetess was also linked to Melusi, Qhabanga, and Nkunzi and was friends with MaNzuza and MaNcgobo.
Gumede's acting talent is what has continued to distinguish her among her peers. She always brings her A-game in any field of endeavor and the case was not different in Uzalo. She delivers her lines and roles very well when she hits the screen.
The daughter of Simon Hulumeni Gumede and the late South African political heavyweight Zanele kaMagwaza-Msibi, Gugu calls Natal (now KwaZulu-Natal) home. She was born there on 10th December 1991. The actress started acting in 2013, starring in Generations. She joined Uzalo in 2015, two years after she returned from the U.S.
Apart from Uzalo and Generations, Gumede has no other acting credit. She is focused on growing her career and becoming the best in the industry. She is not married yet, neither is she dating someone publicly.
Menzi Brighton Biyela (40 years old)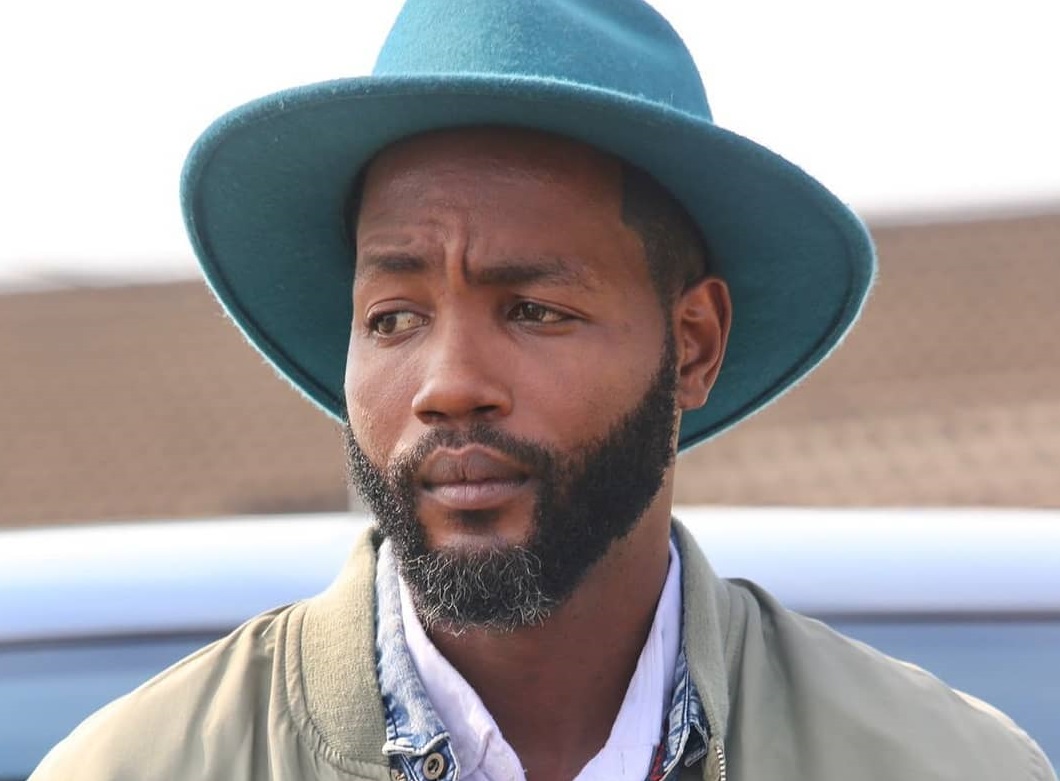 Real Name: Menzi Brighton Biyela
Character: Pastor Gwala
Age: 40 years old
Cast Type Main: Main role
Number of Episodes: Season 7 – present
Occupation: Actor, musician, director,
Education: Studied Drama at the Durban University of Technology
Born on the 5th of May 1983, Menzi has achieved so much in the time he has spent in the entertainment industry. His journey to prominence began on the soap opera Rhythm City, where he portrayed a fearless thug. His popularity doubled after he was cast as pastor Gwala on Uzalo.
The actor once mentioned that people still judge him based on his role in Rhythm City; they keep wondering how he jumped from a thug to a preacher. But then, it is one thing that makes acting unique – several characters, one actor.
Brighton's character, Pastor Gwala, is an honest preacher whose mission is to spiritually liberate the people of KwaMashu. The father of one is one of the best actors in the industry as clearly seen in the way he brought his character to life effortlessly.
Pastor Gwala encountered a couple of challenges that could easily weigh anyone down but he held on, preaching Christ and breaking boundaries. Besides Uzalo and Rhythm City, you can catch up with Menzi on the following projects Blessers, the short film Five Tiger, and Ifalakhe.
It's not known if he is in a relationship but we can confirm that he has a son who is in his teens. When Brighton is not busy on the set, he spends time with his son, in the studio, and in his production company.
Nyalleng Thibedi (43 years old)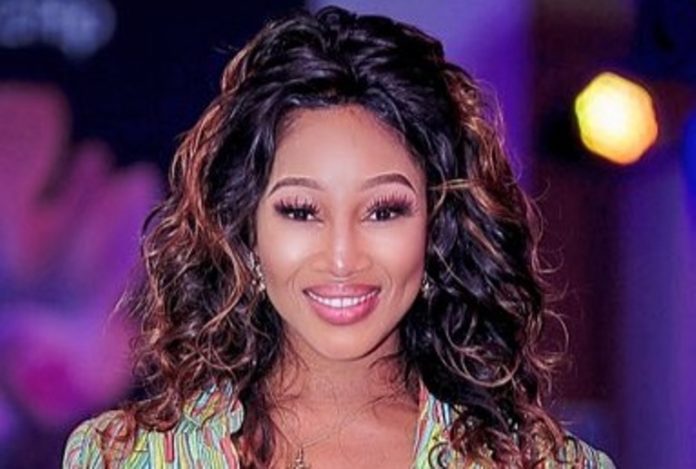 Real Name: Nyalleng Thibedi
Character: Zekhethelo Mhlongo
Age: 43 years old
Cast Type: Main role
Number of Episodes: Season 3 – present
Profession: Chemical engineer
Occupation: Actress, model, entrepreneur
Education: Studied Chemical Engineering at University of Cape Town, Dramatic Arts in New York
No one could have interpreted and portrayed the character of Zekhethelo Mhlongo better than Nyalleng. Viewers began enjoying her superb acting talent in season 3 and one thing that has remained unchanged is the way she brings the character to life – exceptional is really an understatement.
Thibedi's character, Mhlongo, is a cop who had an affair with some men, including Mxolisi, Mondli, and Njeza. Her father married many wives – Her mother is Mapadi while her stepmothers are Lindiwe and Innocentia. Mapadi was an absent mother but her father Nkunzi was there for her from childhood.
The actress started acting in 2008 and has appeared in several other projects, including Task Force, Single Mothers, Mfolozi Street, Mamello, and more. She has a son but she is not married yet. She is currently focused on raising her son while building her career to an enviable height.
Thibedi hails from Soweto, where she was born on 4th April 1980.
Thembinkosi Thwala (36 years old)
Real Name: Thembinkosi Thwala
Character: Mondli Mdlalose
Age: 36 years old
Cast Type: Main role
Number of Episodes: Season 1 – present
Occupation: Actor, MC
Thwala plays the character of Mondli Mdlalose in Uzalo. The actor shares a lot in common with his character, a respected and straightforward policeman who never gives up on a case. Even if he is on the verge of losing a case, Mdlalose doesn't accept bribes. He is one man who is very confrontational and investigative.
Though a respected man of the law and the head police captain, Mondli couldn't resist loving and mingling with some ladies who crossed his path. And so he ended up dating Zekhethelo, Nosipho, and even Lilly.
Thembinkosi is a born actor and one could easily tell that. Born in KwaHlathi Mahlabathini, on the 27th of February 1987, he previously worked as a stock packer and was attending drama classes in his free time. He has found immense success and also gained popularity through his role in Uzalo. The actor has no other TV or film credit at the moment.
The actor has kids but information about his relationship with the mother of his kids is scarce.
Baby Cele – Maloka (51 years old)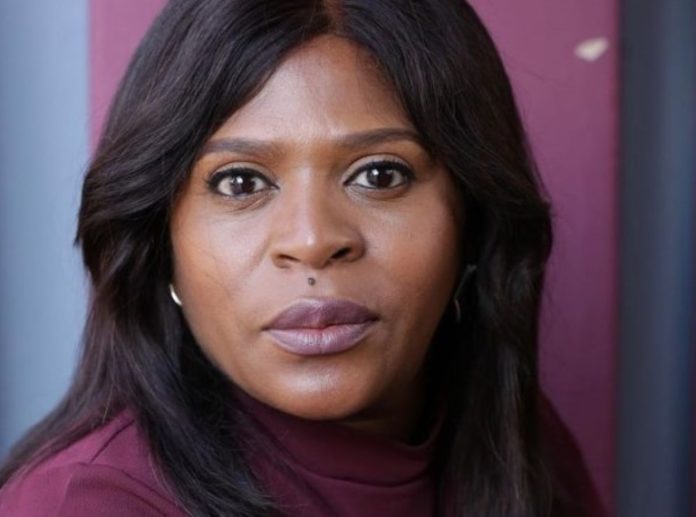 Real Name: Baby Cele – Maloka
Character: Gabisile Mdletshe-Khumalo
Age: 51 years old
Cast Type: Main role
Number of Episodes: Season 2 – 6; Season 7 – Present
Baby Cele's return to Uzalo in August 2021 is more than a mere comeback. There is no scene this talented actress showed up in Uzalo that she did not deliver – her acting talent is out of this world.
Her character, Gabisile, passed through a painful experience at some point in the storyline. She went missing and was buried without her body but she was later found in a river by a girl called Hlelo. Gabisile is the mother of Sbonelo, an aunt to Mumsy, Nkosinathi, and Mxolisi, as well as a sister-in-law to Zandile.
The name of her husband is Qhabanga Khumalo while Pastor Melusi is her brother. Having invested more than three decades in the industry, Baby Cele's expertise as an actress really helped her to bring her character to life. She is one of the reasons Uzalo has continued to perform well both at the box office and among critics. She is a fan favorite and the most suitable for her role.
A native of Umlazi, KwaZulu-Natal, Baby Cele-Maloka launched her acting career in 1986. Born on 22nd March 1972, she has appeared in Sarafina!, Inkaba, My Perfect Family, Isidingo, and Backstage. She and her husband Thabo Maloka share two kids together.
Apart from Uzalo, it's not clear if she is working on any other project at the moment.
Wiseman Mncube
Real Name: Wiseman Mncube
Character: Sbonelo (Babo) Mhlongo
Age: NA
Cast Type: Main role
Number of Episodes:
Occupation: Actor, director, playwright
Educational Qualification:  National Diploma in Drama (Durban University of Technology)
Wiseman Mncube played the character of Sbnelo, a hardcore womanizer and medical doctor who took after his father's despicable lifestyle. He did not only became his right-hand man but also exhibited arrogance and was unapologetic about his bad behavior.
He resigned from his profession after he killed Nsizwa, Nonka's close friend. He later married Nonkanyiso but their marriage hit the rocks after some time. Though the opposite of his Uzalo character in life, Wiseman was able to worm his way to the hearts of viewers through his top-notch performance.
He literally exhibited a deep knowledge of his part and also came up with what the producers really required from his character. The father of one who was born in the late 80s has also made a name for himself through his on-screen performances in Generations, Ring of Lies, Gold Diggers, Mamello, as well as Sokhulu & Partners.
Wiseman began his career as a theatre actor. He hasn't retired yet but he has been busy growing his career while single-handedly raising his daughter following the death of his wife in 2017.
Ntombifuthi Dlamini
Real Name: Ntombifuthi Dlamini
Character: Gladys "MamaDlala"
Age: Not available
Cast Type: Main role
Number of Episodes: Not available
Occupation: Actress
Dlamini was born in KwaMashu, Durban on 21st January. Her exact year of birth is not known. Her journey in Uzalo began after she secured a role as an extra following an audition in 2014. From an extra, she bagged a regular role as Mrs. Mdlala in Uzalo.
Mdlala is a member of a church board in the soapie. Ntombifuthi, who previously worked as a clinic janitor, is quite different from her character in some ways. While Mrs. Mdlala is outspoken and a church person, the actress is the opposite of both.
But that notwithstanding, Dlamini has never disappointed whenever she pops up on the screen. She has no other acting credit at the moment. The actress has two grown-up kids while information about other aspects of her personal life is scarce.
Thuthuka Mthembu (31 years old)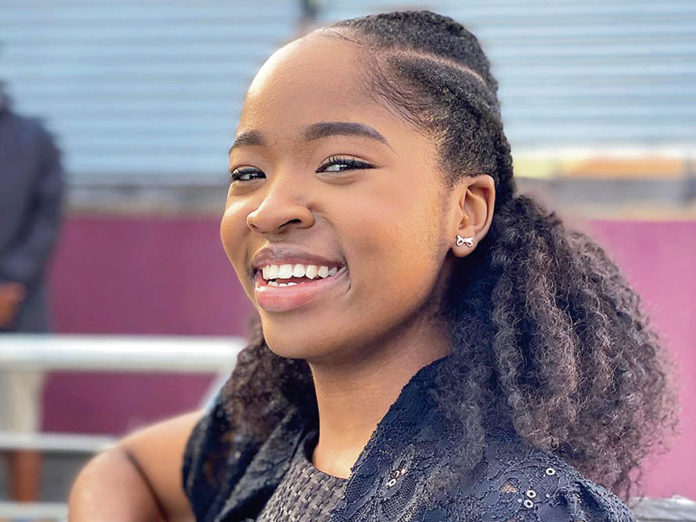 Real Name: Thuthuka Mthembu
Character: Nonkanyiso
Age: 31 years old
Cast Type: Main role
Number of Episodes: Recurring role – Season 5; Main role: Season 6 – present
Occupation: Actress, MC
Education: Studied theatre at the University of KZN and at the South African School of Motion Picture Medium and Live Performance, AFDA
Thuthuka was born in Johannesburg on 10th December 1991. She is one of the youngest actresses in Uzalo but that has never stopped her from entertaining viewers with her acting talent. Her character Nonkanyi is an interesting person who really knows what she wants and how to get it.
Nonkanyi in Uzalo is Njeza and Mbuso's sister and Lilly's cousin. She also works in the salon and is a good friend of Hleziphi and Fikile. She got married to Sibonelo but later divorced him.
Mthembu may not have been in the acting industry for a long time, but her performance in Uzalo is nothing but a display of her God-given acting talent, which her fans believed would open more doors in the future.
The actress may be young and relatively new in the industry but she has already mastered how to handle fame. She chooses the part of her life she shares with the public and her personal life is not one of them.
Simphiwe Majozi (42 years old)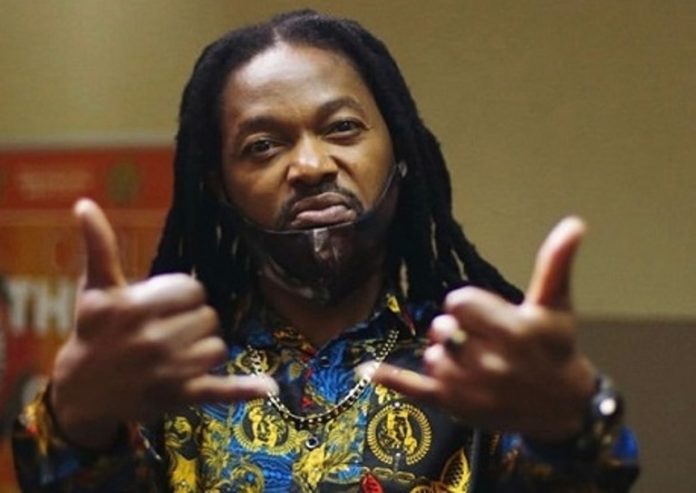 Real Name: Simphiwe Majozi
Character: Sbusiso (Sbu)
Age: 42 years old
Cast Type: Main role
Number of Episodes: Recurring role – Season 1; Main role: Season 2 – Present
Occupation: Actor, artist, dancer, musician
Education: Studied Marketing management at the universal College Outcomes, Pietermaritzburg
Like most actors on our list, Simphiwe is nothing like his character but their differences have never deterred the actor from bringing out who Sbusiso really is. In Uzalo, Sbu is the king of thugs, he loves easy money and finds pleasure in committing one criminal act or the other.
That notwithstanding, he holds his woman Fikile very close to his heart and often proves that he truly loves her. Interestingly, both Majozi and his character Sbu are fan favorites. The actor was meant to appear in one scene but the producers were captured by his acting skills and offered him a permanent role afterward. He still perfectly executes his role in Uzalo.
Born on 7th November 1980, Simphiwe is reportedly in a relationship with a South African politician Kekeletso Mahlelebe.
Nkanyiso Makhanya (30 years old)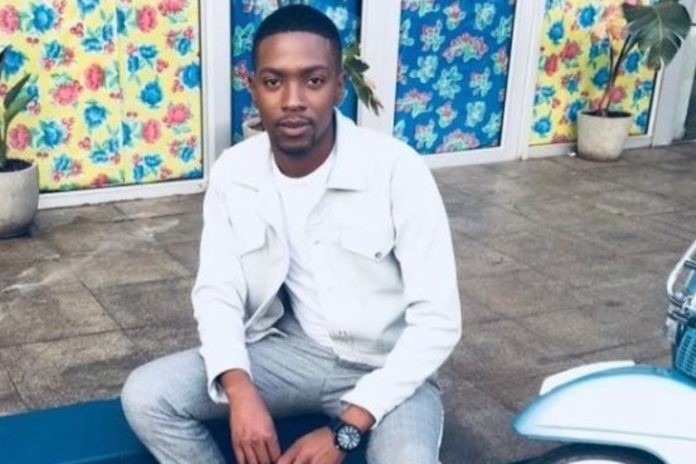 Real Name: Nkanyiso Makhanya
Character: Njeza
Age: 30 years old
Cast Type: Main role
Number of Episodes: Season 6 – present
Occupation: Actor, TV Host
Makhanya couldn't get a role in Uzalo the first time he auditioned for one in 2015. In 2018, after leaving the show in 2015, he eventually won the role of Njeza Xulu in the soap. It was a dream come true.
Njeza is the older brother of Mbuso and Nonka. He is also an ex-convict (he killed his father for assaulting his mother all the time) and had short-lived affairs with his sister's friends Hleziphi and Zekhethelo. He did a great job playing Njeza, as expected. He is one of Uzalo's actors who keep viewers glued to their TV set.
Born on 23rd May 1993, Nkanyiso is reportedly in a relationship with actress Duma Ntando's older sister, Thando Duma. He is yet to star in any other project.
Cebolenkosi Mthembu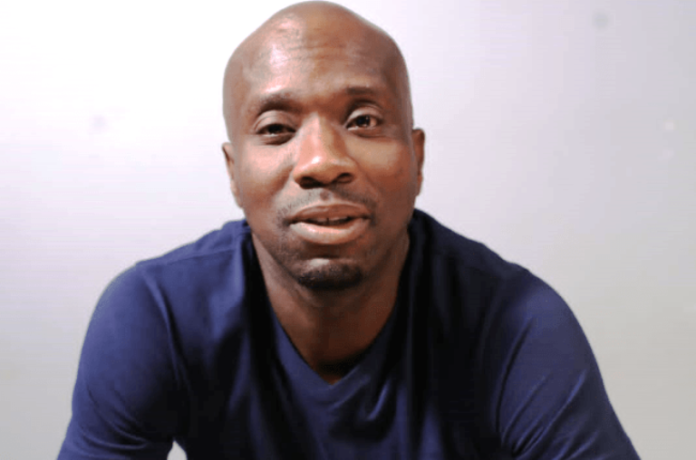 Real Name: Cebolenkosi Mthembu
Character: Detective Nyawo
Age: Not available
Cast Type: Main role
Number of Episodes: Season 2 -present
Occupation: Actor, electrician, radio presenter
When Cebolenkosi Mthembu joined Uzalo in 2016, his role as a police officer was not really understood by many people but after he rose to the position of a detective, he began to enjoy more time in front of the camera.
The character 'detective Nyawo' suits no one but Cebo, in all fairness. Apart from his top-notch acting skill, another thing that makes him a fan favorite is his choice of words. In fact, he's been nicknamed Mr. Oxford Dictionary and he's loving it.
He is doing a great job, living up to expectations, and both the production team and viewers are in love with how he plays his role. Apart from Uzalo, he has starred in the movie, Umcebo Wegazi.
Information about his personal life is under the radar. When Mthembu is not filming, he is busy at Eskom, where he works as an electrician.
Zama Magubane (40 years old)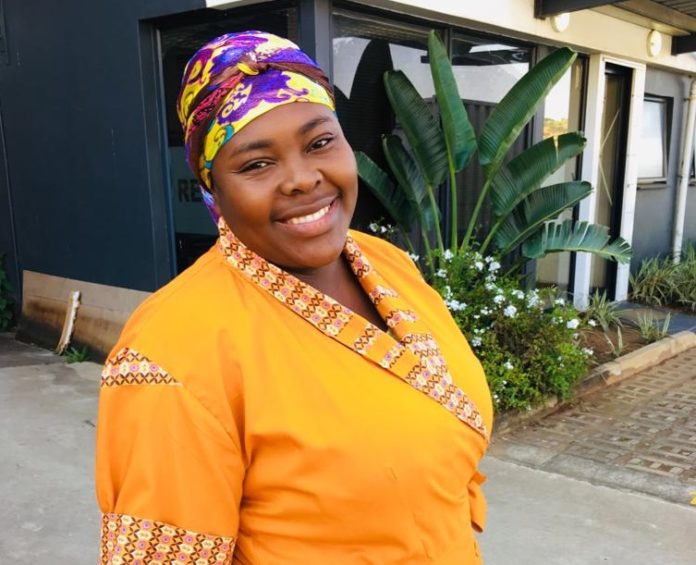 Real Name: Zama Magubane
Character: MaDongwe
Age: 40 years old
Cast Type: Supporting role
Number of Episodes: Not available
Occupation: Actress
Acting has always been Zama's first love right from childhood. So, when she finally secured a role in Uzalo (after she had given up on making it), she grabbed it with both hands and has been killing her role as MaDongwe.
MaDongwe is the mother of Lilly, a police officer. She first appeared in the soapie after wanting Mxolisi to pay her daughter's Lobola as they were in a relationship. At some point, she also came to live with Njeza and Nonkanyiso after her husband left her. Now, she is a board member at Kkc Church, where she worships.
Noxolo Mathula 29 years old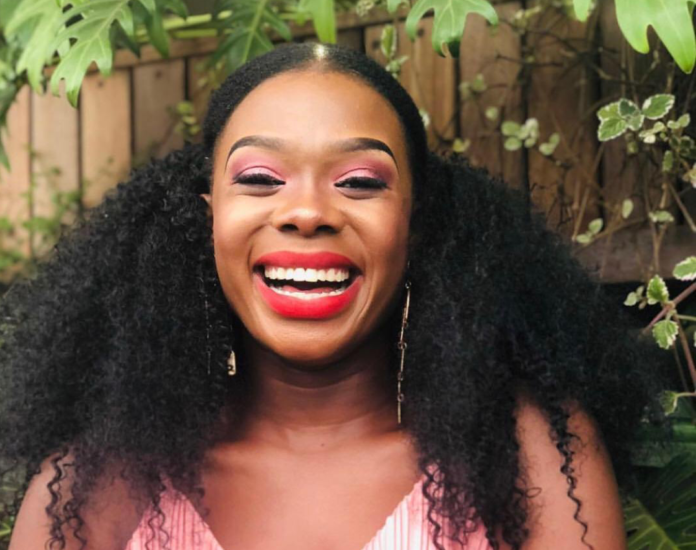 Real Name: Noxolo Mathula
Character: Lilly Xaba
Age: 29 years old
Cast Type: Supporting role
Number of Episodes: Not available
Occupation: Actress, musician
Education: Holds a degree in Live Performance from AFDA Durban
Noxolo portrayed the ever-daring Lilly on Uzalo. She had relationships with Mondli Mdlalosewhile Njeza and Nonkanyiso are her cousins. Noxolo, a talented actress who has also starred in a couple of other projects in the industry, perfectly played her role on the show. She is a fan favorite and regarded as one of the best talents on the show.
Born on 31st December 1993 in KwaMashu, Durban, Mathula has appeared in Abasebensi 1 & 2 as well as Abo Chommee. It is not known if she is busy with any other acting gig currently or in a relationship.