The River is a South African television series that began airing on January 29, 2018, on the network 1Magic. It, however, began airing on Mzansi Magic from 2019 from Monday to Friday at 19:00. Created by Gwydion Beynon and Phathu Makwarela, the TV series has broadcasted 910 episodes as of July 31, 2021. The drama's original languages are English, Setswana, IsiZulu, IsiXhosa, while the series was produced at three different locations – Cullinan Diamond Mine, Refilwe, and Silver Lakes. The drama telenovela is produced by Tshedza Pictures. Get to know about The River cast and their families in the paragraphs below.
The River Tells The Story Of People From Two Different Social Classes
The River is an exciting telenovela that has kept viewers glued to the screen since 2018. The drama follows two communities on two different sides of a river. From the storyline, we can see how discovering a diamond in a river running between these two communities (an affluent neighborhood of Silver Lakes, Pretoria, and the poor township of Refilwe) became a curse instead of a blessing.
The drama revolves around a renowned mining mogul and the owner of Khanyisa Diamonds mine, Lindiwe Dlamini-Dikana, who lives a lavish lifestyle and commands so much respect in the community and business place. Regardless of her affluence, she is one woman nobody messes up with; she is literally ruthless and can go any length to protect her family and business.
Lindiwe exudes greatness and, at the same time, meanness. She and her family live in a sprawling mansion in Pretoria East. Her husband is provincial police commissioner Zweli Dikana while their kids are Andile and Mbali Dikana.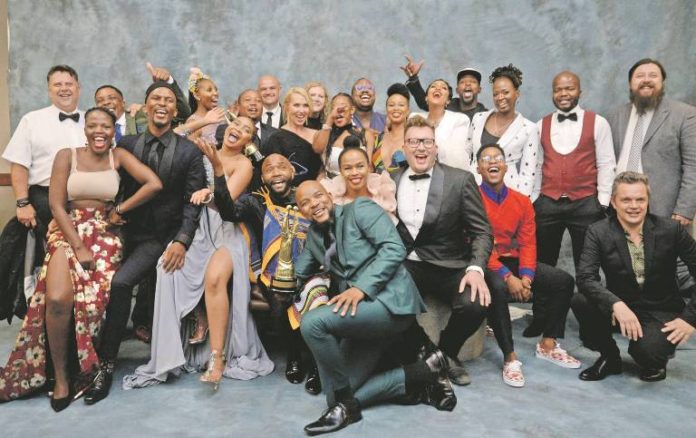 Unlike life in Pretoria, the standard of living in the township of Refilwe is nothing to write home about. Apart from the fact that it is where Lindiwe's mining company is located, the area houses many poverty-stricken locals, many of whom work at the mine.
The Mokoena family, consisting of Malefu Mokoena and her children, Thuso, Dimpho, and Itumeleng, who live in Refilwe, represent "commoners" who constantly toil with little or nothing to show for it. Their lives are opposite of the Dikanas. Check out The River cast below and learn more about their family lives.
Sindi Dlathu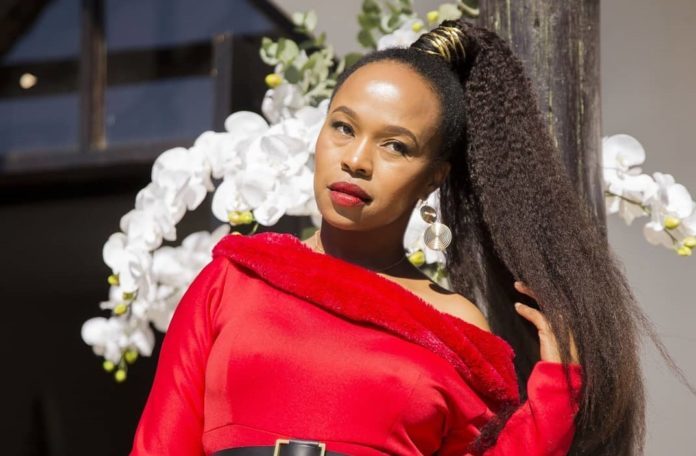 Real Name: Sindi Dlathu
Character: Lindiwe Dlamini – Dikana
Age: 49 years old
Cast Type: Main role
Number of Episodes: Season 1 – present
Occupation: Actress, producer, and musician
Other Notable works: Muvhango, Sarafina!, Soul City, Khululeka
Sindi Dlathu is happily married to South African vocalist and entertainer Okielant Nkosi. The couple reportedly shares two kids. Being a well-known reclusive celebrity in the South African entertainment industry, it is no surprise that there is no further information on her marriage, family, husband, and kids. The actress, however, has a twin sister called Zanele Sangweni. She is the wife of a local businessman named Matome Meela. Matome owns a pawn shop and also sells cars.
The actress loves her privacy and has continued to keep her fans in the dark about her personal life. Born on January 4, 1974, in Meadowlands, Dlatha has done for herself. Her career has been on the upward side, and the number of awards she has amassed shows she is doing great. Besides The River, she invests her time and expertise in other showbiz endeavors, one of which is the TV series, The Queen, which she has been part of since 2019.
Hlomla Dandala 
Real Name: Hlomla Dandala
Character: Zweli Dikana
Age: 49 years old
Cast Type: Main role
Number of Episodes: Season 1 – present
Occupation: Actor, director, TV presenter
Other Notable Works: Isidingo, Jacob's Cross
Education: Sacred Heart College, Johannesburg; Wits University
Hloma Dandala has tied the knot twice in his lifetime. His first attempt at marriage was in 2001 when he vowed to spend the rest of his life with a South African lady called Candy Litchfield. Unfortunately, their marital relationship crashed eight years later (in 2009), leading to his second marriage with Brendan Nyakudya. Candy Litchfield is a former Miss Swaziland 1992 and a top-notch TV presenter. She worked with e.TV and Channel O at various times of her career and hosted the M-Net reality competition Idols in 2002.
The couple sadly divorced after Dandala allegedly cheated on Candy. The actor and his second wife, Brendan, wedded in 2011 and divorced in 2019 after he accused her of cheating on him with another man. Hlomla is a father of five kids, whom he reportedly had with four different women, including his two ex-wives. The two other women that had kids for the actor are Nkele Motsomi (a former Miss City Press) and air hostess Sisanda Gqirhana. Dandala lives with all his kids in the same apartment.
Though he keeps them away from the penetrating eyes of the public, it was gathered that three of them were named Ziyanda Dandala (Candy's child), Sam Dandala, and Tao Dandala. Born on September 22, 1974, in Mdantsane, Eastern Cape, Hlomla is the son of Phumzile Dandala (mother) and Mvume Dandala (father), the former presiding bishop of the Methodist Church of Southern Africa and a former head of the All Africa Conference of Churches. His sister, Gqibelo, is a banker. Besides raising his kids, the actor has been up to so many things lately – career-wise. Apart from The River, he has been busy with several other projects.
Presley Chweneyagae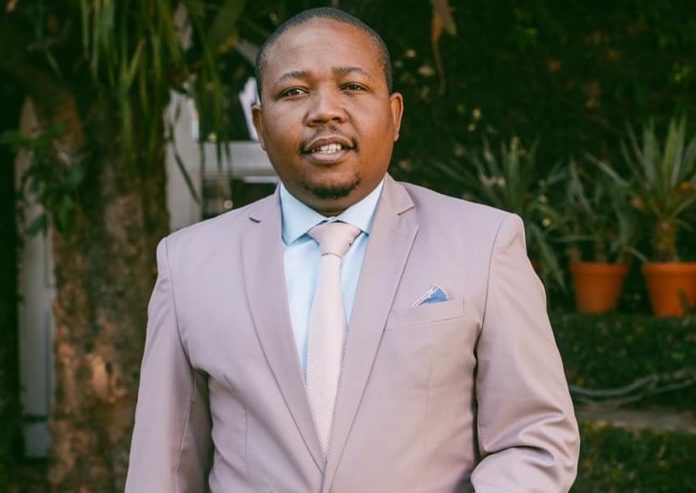 Real Name: Presley Chweneyagae
Character: Thuso Mokoena
Age: 38 years old
Cast Type: Main role
Number of Episodes: season 1 – present
Occupation: Actor
Notable Work: Tsotsi
Chweneyagae has been married for a long time; at least, his grown-up kids clearly show his marriage has lasted for years. The particular year the actor tied the knot is not publicly known, but it is a known fact that he celebrates his marriage anniversary every July 18. Presley's wife originally hails from Swaziland. Further information about her personal life and background is shrouded in mystery. The couple has two kids together named Siya and Preston. No one knows exactly about their whereabouts and the likes.
The actor's father has never been in the picture right from his childhood. His mother, Agnes Keagile, was a police officer who gave Presley three other siblings. Unfortunately, we can't tell who they are, where they are, and what they are up to presently. A multiple award-winning actor, the Soweto native has been focused on two things for years: his family and career. Even right now, nothing has changed. He has been working while being an amazing father and husband to his loved ones.
Lawrence Maleka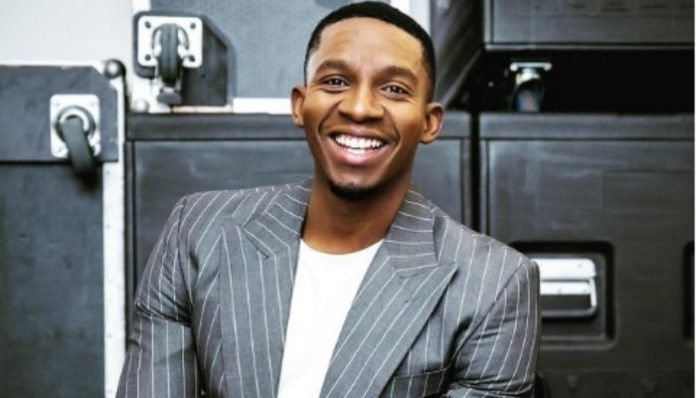 Real Name: Lawrence Maleka
Character: Zolani Dlamini
Age: 53 years old
Cast Type: Main role
Number of Episodes: Season 1 – present
Occupation: Actor, TV presenter
Lawrence may be a fantastic actor and TV presenter, but he is not the type that shares information about his personal life and family background in the public domain. The River actor is a married man, but there is no available information about his wife, their wedding date and location, and if they have kids or not, among others.
Maleka has two older siblings – a brother and a sister. Sadly, their names and information about their parents are under the radar. Besides his role in The River, Lawrence is doing great in his TV career. In April 2021, he was unveiled as the host of the SABC1 dating show, Too Hot To Be Single.
Tinah Mnumzana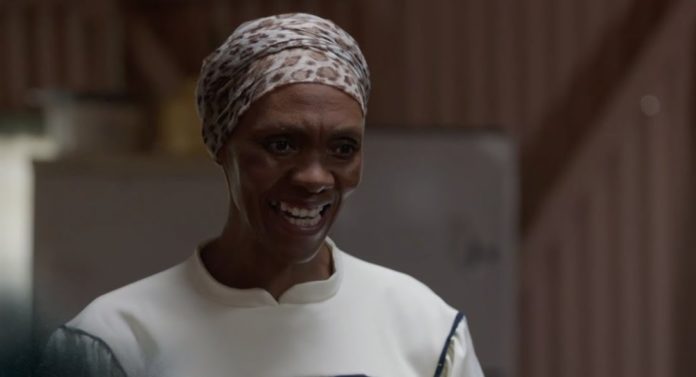 Real Name: Tinah Mnumzana
Character: Mam' Flora
Age: 56 years old
Cast Type: Main role
Number of Episodes: Season 1 – present
Occupation: Actress, poet, playwright
Other Notable works: Saints and Sinners, Scandal!
Mnumzana is currently a divorcee. She was previously married in 1992, but the marriage only lasted for three years. Her husband is said to have left the marriage, causing so much pain to the actress. She has two grown-up kids named Bokang (son) and Nonkukuleko (daughter). Information about their whereabouts and Tinah's family background is difficult to come by. The name of her mother is Kedisaletsi, but she hasn't mentioned that of her father or if she has siblings or not. In addition to her role on The River, the actress also focuses on her pastoral calling. She has been a pastor since 2016.
Lunathi Mampofu 
Real Name: Lunathi Mampofu
Character: Emma Dlamini
Age: 36 years old
Cast Type: Recurring, Main role
Number of Episodes: Season 3 – present
Occupation: Actress, fashion blogger, singer
Other notable works: The Queen, Kings of Jo'burg
Education: South African School of Motion Picture Medium and Live Performance (AFDA), New York Film Academy
Lunathi is happily married to Dylan Lloyd, a Johannesburg-based veteran film & television art director, production designer, and location scout. Lloyd has several local, international documentaries, music videos, and commercials to his name. He has also won a couple of awards for his works in the entertainment industry. The particular year and location they tied the knot are not known publicly. They are blessed with a daughter named Skye Mamapofu. She was born in November 2015 via an IVF while she was in the United States.
Born on March 7, 1987, Lunathi is the daughter of Nosabata and Patrick Mampofu. She has four siblings – two sisters and two brothers who are identical twins. The names of her sisters are Uhuru Mampofu and Tankiso Mampofu-Usedo, while her brothers are Oros Mampofu and Mkhokheli Prince Mampofu. The brothers were born on August 27, 1990, and are great actors. Oros is famous for playing the character Jama on the TV series Skeem Saam. Not much is known about Lunathi's sisters and parents. The actress is currently focused on her career and taking care of her precious family.
Seputla Sebogodi
Real Name: Seputla Sebogodi
Character: Mohumi
Age: 60 years old
Cast Type: Recurring role
Number of Episodes: Season 3 – present
Occupation: Actor, Musician, Director
Other Notable Work: Generations
Seputla Sebogodi, who began his career in 1982, has tied the knot thrice in his lifetime. The first time he got married was many years ago to Deborah Fathi. A few months after their divorce, he fell in love with Leonette Olyn-Sebogodi and later made her his wife. Leonette was reportedly dumped by the actor via SMS, leading to their divorce. His third marriage was to Makoena Kganakga, a women's development activist, trainee pastor, secretary for the religious radio station Radio Pulpit, and motivational speaker.
At the time of their engagement, Kganakga was said to have already had three kids. She could not confirm or refute the report. Sebogodi has also been linked to some women in the past, including Khanyisile Zuma, who called him out in 2020 for dumping her after he had promised to pay her lobola. The actor is said to have also paid lobola for a certain woman called Shereen Maubane in 2017.
The actor has four children from his numerous relationships with women. He has three sons named Thapelo, Kgothatso, Sebogodi (born 1998), and a daughter called Thabang. He shares two of these kids with his first wife, Deborah Fathi. Born on October 31, 1962, Seputla hails from Lady Selborne, Pretoria. His mother's name is Annah Sebogodi, but there is no available information about his father and family background. It's not clear what Sebogodi has been up to currently, apart from playing his role in The River.
Lunga Mofokeng
Real Name: Lunga Mofokeng
Character: Andile Dikana
Age: Unavailable
Cast Type: Main role
Number of Episodes: Season 1 – president
Occupation: Actor, Presenter, MC
Mofokeng is among The River last members who keep basically everything about their life under wraps. It is not known if he is married or in a relationship. It appears he has no kids yets, and there is no information anywhere about his family background, parents, siblings, and other endeavors. Lunga portrays Andile Dikana in The River.
Linda Mtoba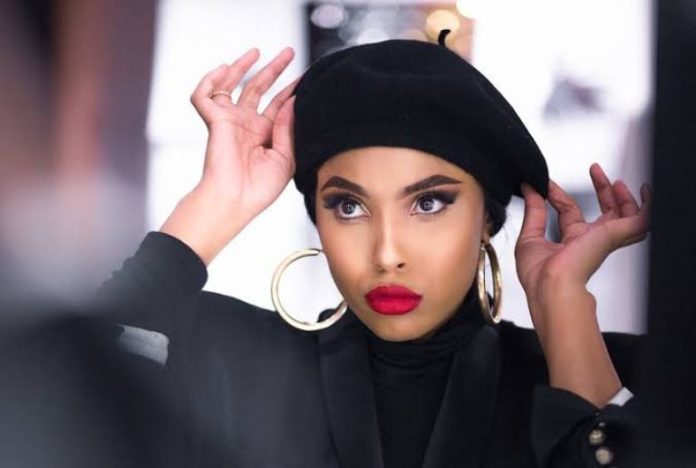 Real Name: Linda Mtoba
Character: Nomonde Dikana
Age: 31 years old
Cast Type: Supporting role
Number of Episodes: Season 1 – present
Occupation:  Actress
Other Notable work: Isibaya
Education: Studying Marketing Management
Linda Mtoba and Steven Meyer have been married since 2017 after dating for six years. The duo first met at a club, after which Meyer later asked her out on Facebook. The couple is blessed with a beautiful daughter, whose name and birth journey are yet to be publicized. She was born in October 2019. Mtoba lost her father at a tender age, leading to her mother (Celiwe) re-marrying later.
Her step-dad has been more than a dad figure since he became part of her life. The actress has a younger brother who is eight years younger than her. His name is unknown in the public domain. Similarly, there is no available information on the life and whereabouts of Linda's husband. The actress does not discuss or put up her family on social media for her fans. The actress has been very focused on her family lately.
Tango Ncetezo 
Real Name: Tango Ncetezo
Character: Paulina Dlomo
Age: 38 years old
Cast Type: Main role
Number of Episodes: Season 1 – present
Occupation: Actress
Other Notable Works: A Place Called Home, Bone of my Bones
Education: Graduated from The South African School of Motion Picture Medium and Live Performance, AFDA
Ncetezo is not married neither is she dating anyone at the moment. Two years after her birth on December 12, 1984, in Johannesburg, her parents left her behind and flew to the United States for studies. The actress was left in the care of her grandparents Jacob and Josephine Mesogome, who raised her and made her childhood pleasant and memorable. The names of Tango's parents are Pinky and Mbulelo Ncetezo. The actress has a younger brother called Kgositsile. Tango hasn't quit acting as she is currently busy with her career.
Chuck Shisana wa Sekgobela
Real Name: Chuck Shisana wa Sekgobela
Character: Detective Tshabalala
Age: 45 years old
Cast Type: Recurring, Main role
Number of Episodes: Recurring (season 1 -2), Main role (season 3 – present)
Occupation: Actor
Other Notable Works: Generation, Isidingo, Rhythm City
Education: Mabana Arts Foundation, Production Management at Pretoria Technikon
Chuck is happily married to a beautiful South African woman called Matilda Sekgobela. Further details about their marriage are shrouded in mystery. However, we can confirm that his wife works in the motor industry, and they have two kids together – Mothusi (born in 2007 and Kagiso (born in 2015).
Born in Shoshanguve, Tshwane, the actor has an elder brother called Aubrey Sekhabi. He is also an actor and the Artistic Director at the State Theatre in Pretoria. It's not clear if he has other siblings, and there is no information about his parents. Shisana is currently focused on perfectly playing his role on The River. According to him, his wife and kids are his greatest fans.
 Tsholofelo Matshaba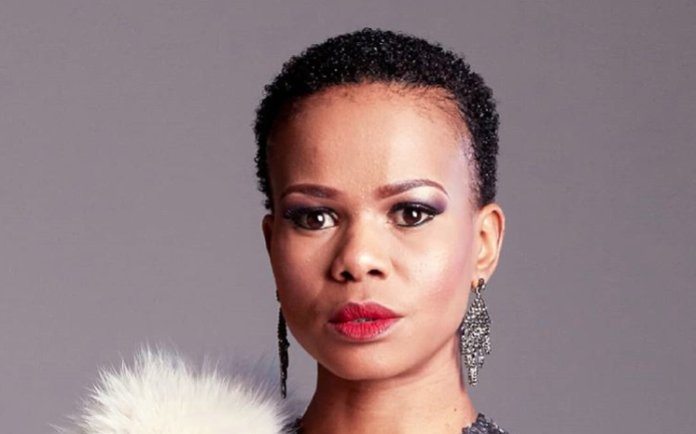 Real Name: Tsholofelo Matshaba
Character: Kedibone Mokoena
Age: 30 years old
Cast Type: Main role
Number of Episodes: Recurring (season 1), Main role (season 2 – present)
Occupation: Actress
Other Notable Work: Muvahngo, Skeem Saam
Education: Holds a National Diploma in Musical Theatre from the Tshwane University of Technology
Tsholofelo is a widow and a great mother. She got married to South African radio presenter, businessman, and Motsweding FM DJ Chris Matshaba on December 27, 2014. Her husband tragically passed away in 2018 after a long battle with cancer, and since then, she has not remarried. The actress had four kids with her late husband, and they were between the ages of 19 and 8 at the time of his death. She also had the child with actor Dingaan Mokebe, who she dated many years ago.
Mokebe and the actress ended their relationship shamefully in 2010. Matshaba had accused the actor of being abusive during their time together. A native of Mabopane, Tshwane, Gauteng, the actress is still standing tall despite all she has been through. She is still focused on her career while taking care of her family. She is yet to open up about the family she was born into; hence nothing is known about her parents, siblings, and family background.
Matshepo Sekgopi
Real Name: Matshepo Sekgopi
Character: Dimpho Mokoena
Age: 26 years old
Cast Type: Main role
Number of Episodes: Season 1 – present
Occupation: Actress, DJ
Other Notable Works: Ingoma, A Place Called Home
Education: Soul Candi Institute of Music
Sekgopi is a young lady with loads of talents. At the moment, she is not married, neither is she in a relationship, at least to the best of her fans' knowledge. However, she previously dated The River co-star Tshepo (T.J. Mokhuane). No one knows exactly why and when they called it quits.
This beautiful actress was raised by her mother and grandmother, but she has never mentioned their names or talked about her family. Matshepo has been part of several productions in the industry, and she is not ready to slow down or retire yet. She is currently busy with her role in The River and other showbiz endeavors.
Galaletsang Koffman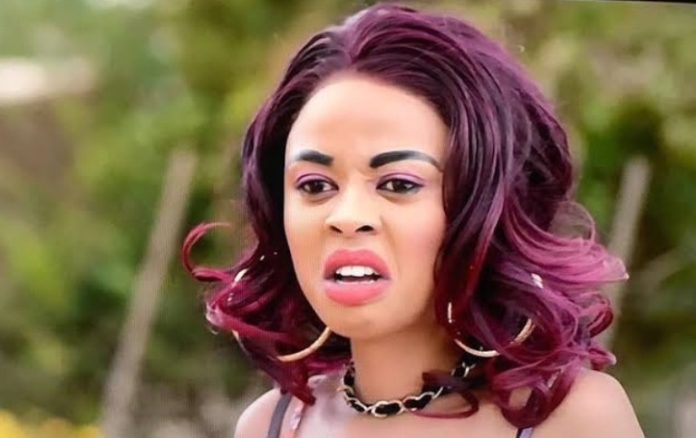 Real Name: Galaletsang Koffman
Character: Beauty
Age: 28 years old
Cast Type: Main role
Number of Episodes: Season 1 – present
Other Notable Works: The Road, Thula's Vine
Occupation: Actress, model
Education: Studied dramatic arts BA in live performance at AFDA
Pretoria-born actress Koffman comes from a large family – she has six brothers, including the ones from her father's second marriage. The River star is the first child from her mom and the middle from her dad. She is yet to reveal the identities of her family members and information about her background. Koffman is reportedly dating South African photographer Thapelo Mabotja. Not much is known publicly about their affair, as both of them keep a low profile on their relationship. The actress is believed to be currently busy with some projects in the industry. She will get to unveil them at the right time.
Thapelo Segobodi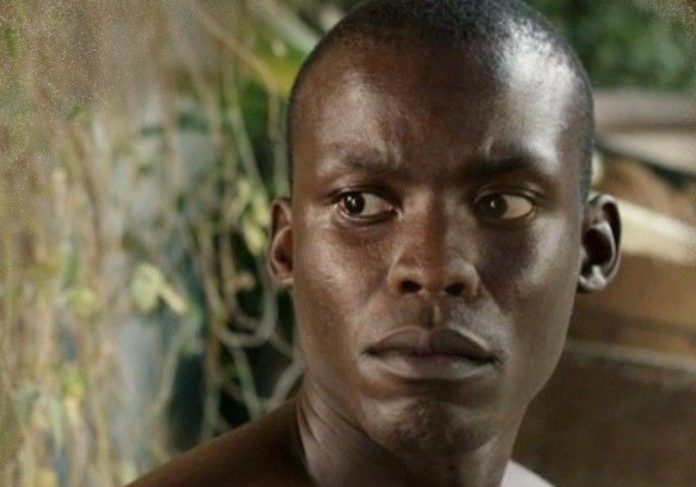 Real Name: Thapelo Segobodi
Character: Khabzela
Age: Not available
Cast Type: Main role
Number of Episodes: Not available
Occupation: Actor
Other Notable Works: Isthembiso, Rhythm City, Scandal!
Education: Tshwane University of Technology
Thapelo is the son of the beloved South African veteran actor Seputla Sebogodi. He has shared the stage with his father on several projects, including The River. Thapelo is still single, and it's not clear if he is in a relationship. The actor is the eldest son of Seputla, which means his mother could be Deborah Futhi, Seputla's first wife. Thapelo has two younger brothers – Kgothatso, Sebogodi, and a sister called Thabang. He realized that acting is his calling after attempting to make a name for himself through other endeavors, including politics. He is currently focused on his acting career.
Thembinkosi Mthembu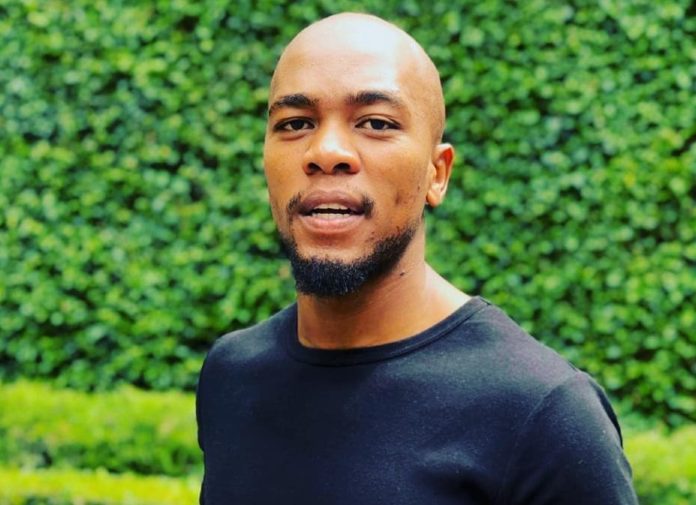 Real Name: Thembinkosi Brian Mthembu
Character: Mabutho
Age: 29 years old
Cast Type: Recurring (season 1- 2), Main role (season 3 – present)
Number of Episodes: Season 1 – present
Occupation: Actor
Other Notable Works:  The Gamechangers, Kalushi: The Story of Solomon Mahlangu
Education: Durban University of Technology
Mthembu is a father of a beautiful girl who was born in 2019. Her name and that of his baby mama are not available for public consumption. We gathered that the actor is currently in a relationship with the mother of his child. There is no information about how and when their relationship began, when they met, and if they plan to settle down any time soon. The actor was born in Durban on July 31, 1994, to Mr. and Mrs. Mthembu. However, their full names, occupation, and other details are yet to be publicized. More so, it is not clear if Thembinkosi is an only child or not.
Maduvha Madima
Real Name: Maduvha Madima
Character: Minister Lufuno Joyful Mudau
Age: 30 years old
Cast Type: Main
Number of Episodes: Season 1- present
Occupation: Musician, actress, businesswoman
Other Notable works: Muvhango, Ring of lies
Maduva Madima is a mother of one – a beautiful daughter she had some years ago. There are no reports about the actress being married or in a relationship. In 2007, she was to traditionally seal her love for her man – Black Leopards' brand manager, Tshifhiwa "Chief" Thidiela – but the event was called off due to the funeral of Thidiela's grandmother, Violet Thizwilondi Ramunenyiwa.
Ever since then, she has not been in the news for dating any man publicly or tying the knot. Regardless of her traditional marriage that was called off, the musician has never allowed the heartbreak to weigh her down. The fact that she has a daughter makes her fulfilled, and she doesn't hide her love for her daughter whenever she posts her pictures on her social media pages.
The actress has been vocal about her motherhood journey, but she has never opened up about the father of her baby. It is unknown if her ex-fiance is her daughter's father, and it appears she is not ready to introduce him to her fans and share how and when they met, if they were in a relationship before she fell pregnant, and more.
Despite all that has happened, her fans are hopeful she might probably give love a chance again in the future. Talking about Madima's family members and background, information on this aspect of her life is difficult to come by. When the actress is not busy with showbiz activities, she usually spends time with her adorable.
Thabiso Ramotshela 
Real Name: Thabiso Ramotshela
Character: Morena
Age: 20 years old
Cast Type: Recurring role
Number of Episodes: Season 4 – present
Occupation: Actor, Model
If you think that Thabiso is still young to be in a relationship, you may not be wrong. He is the youngest cast member on The River. The only thing the actor is focused on right now is his career, which he intends to take to the highest level in the nearest future. After a thorough search, we discovered that he is not in any known relationship, neither has he dated anyone in the past. The fast-rising actor has also not shared information about his parents and other family members with his fans.
Nokuthula Ledwaba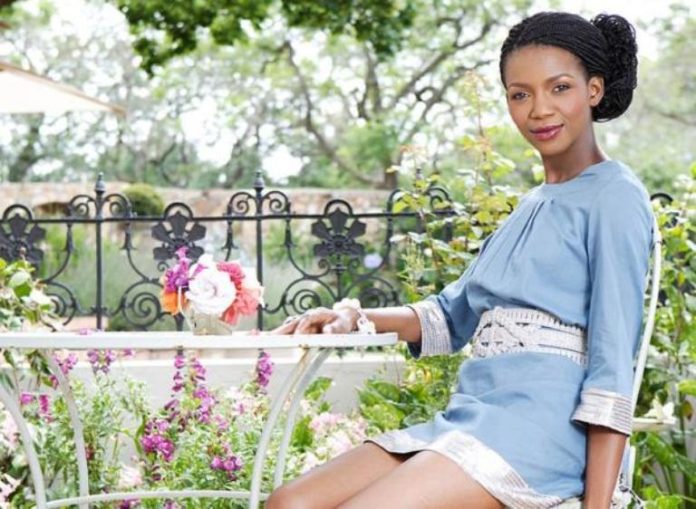 Real Name: Nokuthula Ledwaba
Character: Angelina Mthombeni
Age: 40 years old
Cast Type: Recurring role
Number of Episodes: Season 1 – present
Occupation: Actress
Other Notable Works: Mandela: Long Walk to Freedom, Rhythm City
Nothuthula is a married woman and a mother of two beautiful kids. Their names are Lewatle and Sheddy. The Soweto-born star is one woman who loves and cherishes her privacy regardless of her celebrity status. She keeps her family away from the public, thereby avoiding public drama and other issues that most celebrities experience on social media. This explains why information on the life of her husband, how they met, when their paths crossed, how long they dated before marriage, when they tied the knot, their wedding location, and how they've been fairing are still under the radar.
The actress is not an only child. She has siblings, but their identities are unknown to the public. The names of her parents are Mavuso Ledwaba (father) and Grace Vilakazi-Ledwaba (mother). Both of them passed away over three decades ago and in 2015, respectively. Nokuthua hasn't stopped acting; she gets herself busy on set when she is not at home taking care of her lovely family.
Tshepo Seagiso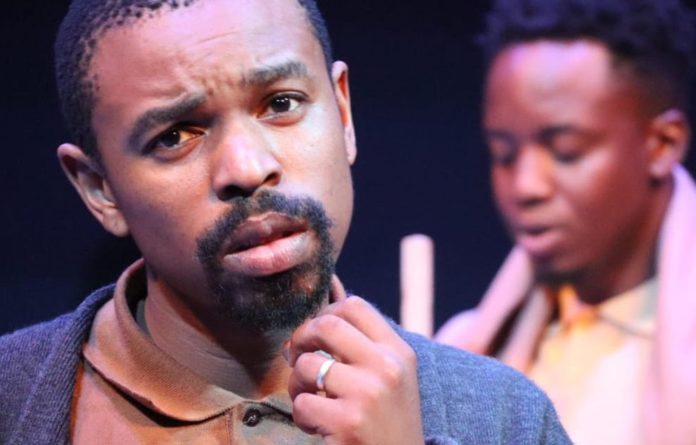 Real Name: Tshepo Seagiso
Character: Guest
Age: Unavailable
Cast Type: Recurring role
Number of Episodes: Not available
Occupation: Actor, rapper, creative artist, writer
Education: Holds a Btech in drama at the Tshwane University of Technology
For years, actor Seagiso has successfully hidden details about his personal life away from the public, and we don't see him changing his mind any time soon. Apart from information on Tshepo's diverse career, there are absolutely no information about when he was born, where he was born, who his parents and siblings are, and whatnots.
Similarly, it is difficult to tell if he is married or not or has given birth to kids because he hasn't mentioned anything about this aspect of life within the public space. Tshepo is comfortable with the fact that everything about his personal life is under wraps. And if you ask me, I would say it's paying off because he has never been in the news for whatsoever reason outside his career.
This The River cast member may be secretive about his life off-screen, but he has never shied away from entertaining music lovers with his rap flow and jams. If you don't see him on the filming set, just know he is busy raking in money through his other side hustles.