Thabo Mooki (born October 22, 1974) is a 48 years old retired professional South African football player who represented the South African national team and spent the entirety of his club career with Kaizer Chiefs. He amassed a net worth estimated between $1 million – $5 million during his playing career.
Fondly called Tsiki-Tsiki after a hit song by Kwaito singer Mdu Masilela – an ode to his impeccable dribbling prowess – Thabo was one of the best local footballers the country had ever had. He made over 400 appearances in a fifteen-year career for the Chiefs. Mooki did not play outside SA, choosing to devote his time and skills to building up the South African Premier League, now known as the Premier Soccer League (PSL). Since retiring, Mooki has gone underground, opting to live a private life.
Summary of Thabo Mooki's Biography
Name: Thabo Lawrence Mooki
Nickname: Tsiki-Tsiki
Gender: Male
Date of Birth: October 22, 1974
Thabo Mooki's Age: 48 years old
Place of Birth: Moletsane, Soweto, Gauteng Province
Ethnicity: Xhosa
Nationality: South African
Zodiac Sign: Libra
Sexual Orientation: Straight
Religion: Christian
Marital Status: Married
Thabo Mooki's Height in Inches: 5 feet 5 inches
Thabo Mooki's Height in Centimetres: 165 cm
Thabo Mooki's Weight: 75 kg
Net Worth: $1 million – $5 million
Thabo Mooki Was Born in Soweto, South Africa
Thabo Mooki was born on October 22, 1974, to poor parents in the suburbs of Moletsane in Soweto, Gauteng. When his career was still active, he was famed solely for football, and most of his interviews were channeled toward his activities on the pitch.
This is why little personal information has been successfully gathered on him, leaving us with little to no information about the exact kind of background that he came from. There is no known record of who his parents were and whether or not he had any siblings.
Nevertheless, Thabo discovered his passion for football early and was well-known in his neighborhood for his inability to resist kicking anything round in shape. As a teenage boy, during his high school education at the Moletsane Government High School, he quickly became popular, and that was where his talent was discovered. The journey to national fame was a very fast one for Thabo, and before the age of 19, he was already representing his country by joining the South African National Under-20 team.
As is usually the case when people get famous while still young, Thabo had no college education as his football career took off immediately after secondary school.
The "One-Club Man" Played for Kaizer Chiefs For 15 Years
Thabo Mooki played as a midfielder throughout his professional football career. He was also notoriously loyal to the Kaizer Chiefs, popularly called Amakhosi, as he remained with them for the entirety of his professional football career. At 19, Thabo made his debut for the Amakhosi side in 1994 with Philippe Troussier as their coach. He later made his first international match against the Netherlands on June 4, 1997, at the age of 22, and became a permanent fixture in the national team line-up.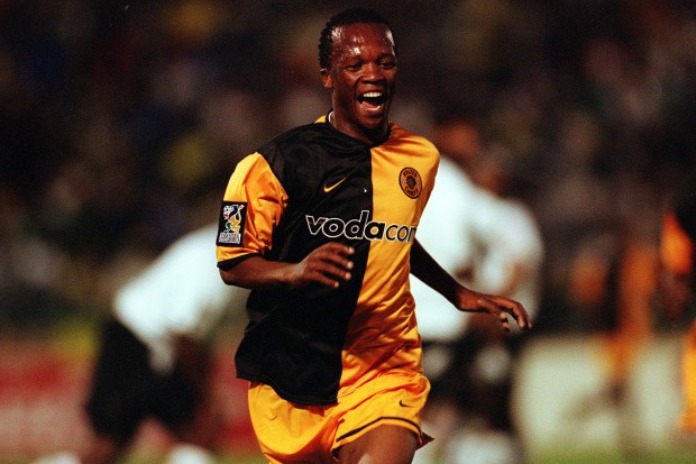 Mooki made a total of 407 league appearances for the Kaizer Chiefs and scored 40 goals for his team, including the winning goal that helped them win against arch-rivals Orlando Pirates in the PSL in 2001. He wore the No. 12 jersey, and years later, fans still believe he was the greatest player in that position for Amakhosi.
In the late 90s, Thabo Mooki was the one who popularized the dribbling technique called "Show Me Your Number." Because of his dribbling skills, he received the nickname 'tsiki-tsiki,' meant to capture his niftiness on the pitch. Thabo didn't have the energy, neither did he score too many goals – however, he was the life of the game, as he had all the skills and techniques that made him mesmerizing to watch.
Overall, Thabo Mooki only played in the South African Premier Soccer League (PSL), sponsored by Absa and the South African national team with whom he participated in the Confederation of African Football (CAF) tournaments. In fact, it has been considered the greatest blunder of South African football that Thabo Mooki didn't get the chance to play football internationally.
A Look at Some of Thabo's Football Achievements
Thabo Mooki has won three Bafana Bafana caps.
He is one of only three players in the Kaizer Chiefs club to have featured the most number of times (10) in the opening match leagues of a football season. The other two players are Benard Parker and Siphiwe Tshabalala.
He was named KickOff's Player of the Year in 1997.
Thabo was recognized as the Kaizer Chiefs' player of the month for November and December in 2000.
In 2001, Thabo was named Amakhosi's Player of the Year in Sandton, an award that carried a monetary reward of R50,000.
He was also one of Kaizer Chief's most decorated players, winning fourteen trophies in fifteen years, including scoring the team's winning goal for the African Cup.
He Was Valued at €100,000 At His Retirement
The Kaizer Chiefs is one of the richest football clubs in the country and, indeed, in Africa. This was the club that Thabo was exclusive to, and all his earnings came from his work with them. The exact figure of Thabo's salary during his active years has not been documented, but we know the mid-fielder was paid very handsomely, at least enough to afford two BMW M3s worth about $40 000 each as of 2004.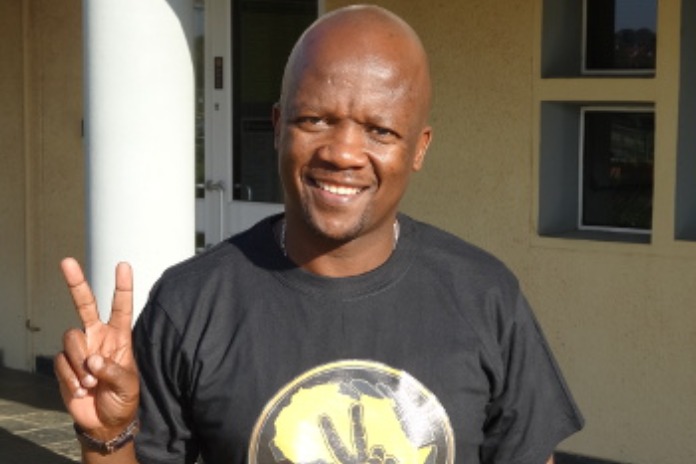 When it comes to Thabo's earnings and net worth, all we know is what football statistic website Transfer Market says. According to the reputable site, Thabo Mooki's market value was placed at €100,000 as far back as 2009. This was arguably the value of the football wizard as, at the time, he was about to retire. Now almost 11 years later, fans have understandably been unnerved by the ex-footballer's silence, but it looks like going underground has not affected his well-being in any way. In fact, it appears that Thabo has seen a massive increase in his wealth since his resignation back in 2009.
While his net worth in 2009 was estimated to be just about a hundred thousand euros, in 2021, it has been reported that Thabo Mooki's net worth is approximately between $1 million and $5 million. Although it is unclear what business the former player is into, it is very clear that he is as successful off-pitch as he was on the pitch. This is rather heartwarming news as the stories of former football stars going broke immediately after retirement has become too rampant, and we are glad that Thabo is not among that number.
Thabo Mooki Has Gone Under The Radar Since His Retirement
Sadly all good things must come to an end, and so it did for Thabo. He resigned from professional football in 2009, fifteen good years after his impressive debut on the national football scene. Since then, the football guru has been perplexingly absent from the gossip circuits. Apart from the brief period in 2018 when he served as the coach of the national Under-19 team, little or nothing has been heard about Thabo Mooki.
The popular midfielder told KickOff.com in a 2009 interview that he was planning to hang up his boots for good and has kept to his word. He has gone the extra mile to live a private life by being absent from all social media platforms and has maintained a quiet life with his wife and kids.