For many years, Bernard Parker has stood out as one of the most talented and hardworking football players in the whole of South Africa. Due to this, he has a net worth that is currently estimated at an incredible R20 million, and his salary is now R300,000.
While he may be in the final days of his career as he is currently 37 years old, Parker has seen many good days and has taken home an incredible salary in the past, making him one of the most paid stars in the South African PSL at various times. The star who plays for the Kaizer Chiefs now enjoys the fruits of his hard work by living the life everyone prays for; he lives in an expensive home and drives luxury cars.
Quick Profile of Bernard Parker
Date of birth: 16 March 1986
Age: 37 Years Old
Career: Footballer
Net worth: R20 million
Salary: R300,000
Wife: Wendy Cherry
His Career Journey Is A Testament of Hard Work And Resilience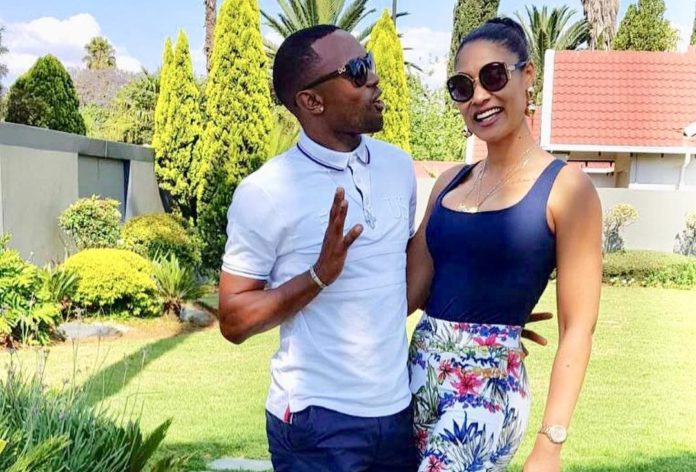 Born on March 16, 1986, Bernard Parker was brought up in Reiger Park, Gauteng. As a kid growing up, he exposed himself to various sports, including running, but he later realized that his passion was football. This led him to the Transnet School of Excellence, where he had his youth career.
He also moved to the Mamelodi Sundowns youth team, and by 2004, he got signed by Thanda Royal Zulu. This paved the way for his growth in football as he remained with the team for the next five years. He played in different parts of the world, including Serbia and Holland, with Red Star Belgrade and  FC Twente, respectively.
In 2011, he moved to Kaizer Chiefs, with which he still plays close to a decade later. His hard work has earned him a good net worth, 2 Premier Soccer League titles, a Nedbank Cup, MTN 8 title, and an African Nations Championship Golden Boot in 2014.
How Bernard Parker Accumulated His Fortune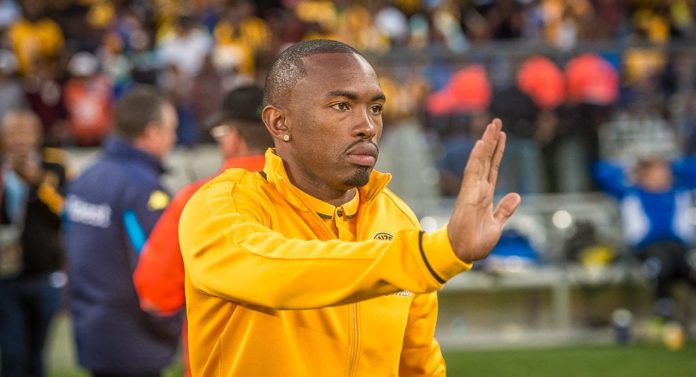 The net worth of Benard Parker, which has been placed at R20 million, currently makes him one of the richest football players in the PSL. There is no doubt that one of the main things that have made him rich is his career as a football star through his various contracts, bonuses, and salary, among other things.
He spent a little while playing in other leagues, but most of his career time was spent in the PSL. Nonetheless, this has still been a successful run for him since it makes him rich today. Apart from his career as a football star, Parker has also accumulated a good chunk of his money from the numerous endorsement deals that he has attracted as a big player. He has also landed some sponsorship deals over the years. Another way he keeps the money coming in is through his involvement in various businesses alongside his wife, Wendy Parker.
He Has Signed Some Powerful Contracts And Receives Good Salary
As stated, the career of Bernard Parker started with Thanda Royal Zulu. There is no information regarding the value of the first contract he signed as a professional player. However, his next move was to Red Star Belgrade in the Serbian league valued at £800,000. This move was controversial as he wasn't paid because the club was having financial challenges, which made the contract fall apart.
His next move was to FC Twente, where he won the Eredivisie, the highest league in the Netherlands. That said, the monetary value of the move was not revealed. He briefly went to Panserraikos before returning to Kaizer Chiefs. The transfer fees involved in all his movements remain undisclosed.
In 2015, he was reported to have signed a three-year contract, which unverified sources claim to be worth over R10 million excluding bonuses. With Kaizer Chiefs, he enjoys a salary that is worth R300,000, which is based on his most recent contract, expected to run out in June 2021.
Bernard Parker Has Many Endorsement Deals To His Name
Game killer!! The new #PhantomVNM is 🔥 #GAMEOVER @nikefootball pic.twitter.com/tbW3zi8pHd

— Bernard Parker (@BernardParker) January 18, 2019
Football is the major pathway to Bernard's wealth, but it is not the only way. He is also pocketing money thanks to the numerous endorsement deals he has enjoyed and is still enjoying.
He has a deal with Nike South Africa. The deal is one of his longest and most lucrative, but details have not been revealed regarding the exact amount he pockets from the deal. Back in 2013, he signed a deal with Clere Active to serve as the brand ambassador. He was expected to promote products designed for men on the go, including body creams, lotions, and petroleum jelly, based on the deal.
Bogart MAN is another brand that the ace footballer represents. His deal with the brand goes back to 2015. In 2014, the food company FUTURELIFE appointed him as its brand ambassador. Some other brands that he had deals with include Cafféluxe, Score Energy Drink, and many others. With the long list of endorsement deals he has, there is no gainsaying he is one of the South African athletes with the most deals under his belt.
Here is a list of some of the endorsement deals Bernard Parker has enjoyed or is still enjoying:
Nike South Africa
Futurelife
Clere Active
Bogart MAN
Cafféluxe
Score Energy Drink
There Are Other Ways That He Makes Money
Bernard has also teamed up with his wife to start a business, Parker's Natural Wellness center. The wellness clinic was started by the couple in 2019, and it provides many services, including colon hydrotherapy, micro-needling, and peels. Also a beauty and health spa, the center provides vitamin drips. It has been visited by various football stars such as Itumeleng Khune.
Before he started this business, he has already ventured into business with his involvement in FP Ndawonye Supplies, where he is listed as the director together with a man known as David Foster. The company is into the supply of spare parts and try supplies and deliveries.
Also a property investor, Parker is known to make money from several other unspecified entrepreneurial engagements.
Bernard Parker Spends His Money On Fast Cars
https://www.instagram.com/p/B_AjI3WgIY5/
Parker is obviously a man with good taste and a high sense of fashion when you look at his sense of fashion and his expensive collection of wristwatches, including Hublot, Rolex, TW Steel, and Gucci; he said they are his most cherished possessions. But that is not where it stops. He also has a garage that is furnished with some fast and expensive cars.
The football star has a Range Rover Evoque, which is priced at over R700,000. He seems to be a lover of Range, as that is also what his wife drives. Another car in his garage, which he owns for a very long time, is his BMW M3. The car's current price is between R500,000 to R800,000 for the 2011 model, which he owns.
Another wheel he has is a BMW 535i GT. He owns the 2014 model of the German car, and it is currently valued at R640,000. The Bafana Bafana striker also has a 2013 Jeep Wrangler, which is now priced at R350,000. In 2017, he added a Mercedes-Benz AMG C43 to his collection. The value of the ride is valued at R858,000.
Here is a list of some of the cars he owns:
2014 BMW 535i GT- R640,000
2013 Jeep Wrangler- R350,000
2011 BMW M3- R500,000 to R800,000
2014 Range Rover Evoque- R700,000
2017 Mercedes-Benz AMG C43- R858,000
A Look At His Multimillion Rand Exquisit Home
https://www.instagram.com/p/CAwrn3aH8pd/
Parker and his wife Wendy Parker decided to set their home in Johannesburg, close to where he grew up. The footballer revealed that they decided to settle close to family members and friends.
The property has a bar where he keeps his drinks and trophies won. It also has a games room, where he enjoys playing PlayStation with the boys. There is also an outdoor sports area where he encourages his kids to try different sports to see which they may be interested in pursuing professionally.
Other features of the house have not been revealed, but we know that even before he built his own house, the footballer spent a huge sum of money buying one for his mother when he was only 19 years old, at the start of his professional career.