Mdu Masilela (born April 25, 1970, Age: 53 years old) is a South African musician best known for his work as one of the pioneers of Kwaito music. He has been married to Sarah Masilela for many years now but their marriage almost tore apart in 2016 due to Mdu's affair with an SABC staff named Sibahle Dlamini.
When mentioning the names of renowned music artists who pioneered Kwaito music, the list will not be complete without mentioning Mdu Masilela, also known as the Godfather. The legendary music artist has a successful career dating back to the 1990s. His contribution to the South African music industry has not been overlooked, as he was honored with a Lifetime Achievement Award at the 2015 South Africa Music Awards (SAMA).
Unfortunately, Mdu Masilela's marriage with his wife has not been a smooth journey because he has been caught in the web of infidelity. Still, fortunately for him, he is married to a woman who is willing to stand by him and fight for their marriage no matter what. Despite reports of his attempt to make his baby mama a second wife without the consent of his first wife, she still stands by her husband and for their marriage. Just before getting deep into the discussion about his marriage, let's see his profile.
Summary of Mdu Masilela's Biography
Full name: Mduduzi Masilela
Nickname: The Godfather or Chomi Yabana
Gender: Male
Date of birth: April 25, 1970
Mdu Masilela's Age: 53 years old
Place of Birth: Zola, Soweto, South Africa
Ethnicity: Black
Nationality: South African
Zodiac Sign: Taurus
Sexual Orientation: Straight
Marital Status: Married
Mdu Masilela's Wife: Sarah Masilela
Mdu Masilela's Children: 4
Occupation: Singer
Famous for: Pioneering Kwaito Music
Mdu Masilela's Instagram: mdu.masilela
Twitter: @mdumasilela
[/su_panel]
Mdu Masilela Started Forming Music Groups While He Was In High School
Mdu Masilela is a renowned South African singer, composer, and instrumentalist famous for being one of the pioneers of Kwaito music in the 1990s, which is also when he officially began his music career. It would have been nice if fans of Mdu Masilela could get to know more about his early life and what kind of family he was raised in, but sadly, that information is currently not available.
However, what is available is that he was born on the April 25th of April 1970 in Zola, Soweto, South Africa. As a child, he was always interested in music and always played with his grandmother's piano. Though we can't say anything about where he obtained his basic education – primary and secondary school – we know that while he was in high school, he formed many music groups before matriculating.
After leaving high school, he started a group called 'MM Deluxe' with his colleague in music, Mandla 'Spikiri' Mofokeng. There is no information about Mdu attending a tertiary institution; as such, we can't say whether he has a bachelor's degree, but with what has been said so far, you can easily deduce that music was his biggest passion.
He Released His Debut Album In 1990
After forming several music groups, Mdu Masilela finally released his debut album, 'LA Beat,' at the age of 20, in 1990. The release of his debut album seemed like a committed step to pursuing a successful career in music as he has remained actively involved in the South African music industry ever since. He also became a pioneer of Kwaito music with the industry's big names like Boom Shaka, Mandoza, and Trompies.
Four years after the release of his first album, he released another titled 'Tsiki Tsiki,' and a year later, 'Y U 4 Me' was released. He released at least one new album every year from 1995 to 2006, except for 2003. Some of his biggest hit albums include 'The GodFather, The Godfather – Chissa, and The Godfather Greatest Hits, which were released in 2001, 2002, and 2004, respectively. They now serve as his nickname, seeing that he is now fondly called 'the Godfather.'
One of the things that have contributed to the success of his career is working with some of the big names in the industry,  like Yvonne Chaka Chaka. The singer, composer, and instrumentalist has also rendered helping hands to upcoming artists like MaWillies and Sharon Dee – both of who he has helped in bringing to the limelight.
A Quick Look At Some Of Mdu Masilela's Songs
U Snooze U Loose
Is Vokol Is Niks
Ratlala
Y U 4 Me
O Ksalayo Siya Jola
Tsiki Tsiki
Ngomblani
Mdu or Die
Emotions
Ipompe
50/50
Waya Waya
MaBankbook
Hey Kop
24 Seven
Wolla Wolla
Mdu Is Married To Sarah Masilela, And They Have Three Children
Mdu Masilela, who now lives in his upmarket house located at Morningside near Sandton, is married to Sarah Masilela, and their union has produced three children who they keep away from the public space. Nothing is known about when they met and got married but judging from the time of his infidelity scandal, which we will also be discussing in this post, you can tell that their marriage has lasted for up to a decade.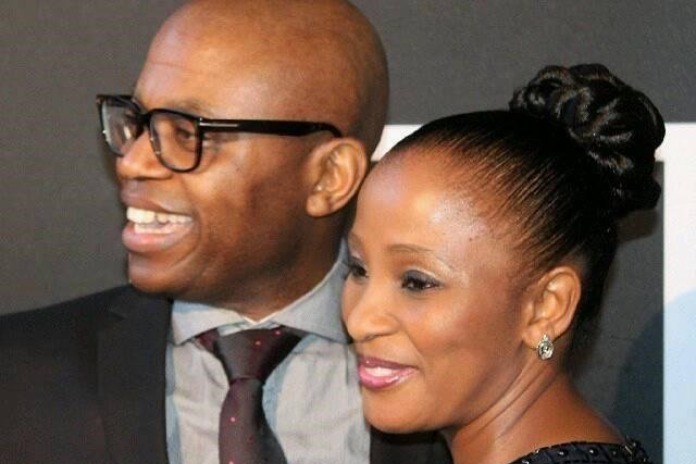 Sarah Masilela Was Unknown To The Public Until Her Husband's Infidelity Scandal Broke
Sarah Masilela is a very private person, but she became a public figure for the wrong reason – her husband's act of infidelity. In 2016, Mdu Masilela was reported to have met Sibahle Dlamini, who works at SABC, and the two had an affair that resulted in a child out of wedlock. Following the incident, Mdu apologized to his wife, and they decided to take the child in and raise alongside their other children.
However, forgiving him and accepting the child did not end the problem seeing that Dlamini's family were also expecting that Mdu would take their daughter in as his second wife.
Mdu Masilela And His Baby Mama Made Headlines On Physical Assault Charges
Mdu and his baby mama, Sibahle Dlamini, made headlines in September 2017 when she laid assault charges on him at Sandringham police station in Johannesburg. According to Mdu, he had gone to evict Sibahle from his house with the consent of his wife. When he got there, she resisted and began to throw objects at him, including a glass of wine. To defend himself, the issues escalated, which resulted in Dlamini opening an assault case against him.
Masilela responded by opening a counter-assault case against Sibahle Dlamini. In the end, he had to bail himself out with R500. It never pleased him that the case had to get to the public.
He Is Said To Have Paid Lobola For His Baby Mama Behind His Wife's Back
Two months later, in December 2017, Mdu made headlines again for paying the lobola of his baby mama and attempting to commit bigamy because he was said to have done this without the consent of his wife. According to Dlamini's uncles, Mdu and his uncles came to ask for their daughter's hand in marriage in the late months of 2016, and they requested a letter of consent from his first wife.
Three months later, they came back with the lobola but promised to bring the letter of consent later. And while the Dlamini family were still expecting the letter so that the proper marriage rites could proceed, they were met with news of their daughter's assault by the same man who was supposed to become her husband.
The Iconic Singer Denies Taking A New Wife
When the news of Masilela going to pay the lobola of his baby mama broke, his wife Sarah was so furious that she took to the media to announce to the Dlamini family that her husband would not be taking a second wife. She stated that she is his first and only wife of Mdu Masilela. She also added that Dlamini should stop making efforts to ruin her marriage; instead, she should look out for other men interested in getting married to her.
On his part, Mdu denied allegations of taking a second wife. According to him, he went to Dlamini's uncles to pay for damages after getting their daughter pregnant and not to pay lobola. He said that he loves his wife and feels terrible that he offended her by cheating and also that their family is undergoing counseling to mend things back to what they used to be.
Since then, there has not been any news of him completing marriage rites for Dlamini or her moving into his marital home. In all, his wife has stood by him and is still yet to file for divorce, and at this point, it is uncertain if she will ever do that.