Terry Pheto (Real name: Moitheri Pheto, born May 11 1981) is one of the most prolific actresses from South Africa. She rose to the limelight following her role in the 2005 Oscar Award-winning feature film, Tsotsi.
She can also be remembered for her roles in other movies such as Mandela: Long Walk to Freedom, Catch a Fire, and How to Steal 2 Million, to mention a few. Asides being an actress, she is also a producer, as well as an entrepreneur.
The black beauty has graced the cover of several magazines including L'Oréal, Vanity Fair, Drum, Y-Magazine, Elle, Maria Claire, True Love, and Destiny, among others. Beyond acting, she has also garnered through her relationship with DJ Sbu. The duo was together from 2009 to early 2010. They were said to have broken up as a result of Sbu's bad publicity. While Terry's fans are hell-bent on knowing more about their favorite screen star, here's all to know about Terry.
Summary of Terry Pheto's Biography
Full name: Moitheri Pheto
Nickname: Terry
Gender: Female
Date of birth: May 11th 1981
A Native of: Evaton, Gauteng, South Africa
Terry Pheto's Age: 42 years old
Ethnicity: Black
Nationality: South African
Zodiac Sign:  Taurus
Sexual Orientation: Straight
Marital Status: Single
Terry Pheto's Height in Inches: 5 feet 7 inches
Terry Pheto's Height in Metres: 1.74 m
Famous for: Her role in the 2005 feature film, Tsotsi
Terry Pheto's Instagram: terrypheto
Twitter: @TerryPheto
Who is Terry Pheto and How Old is She?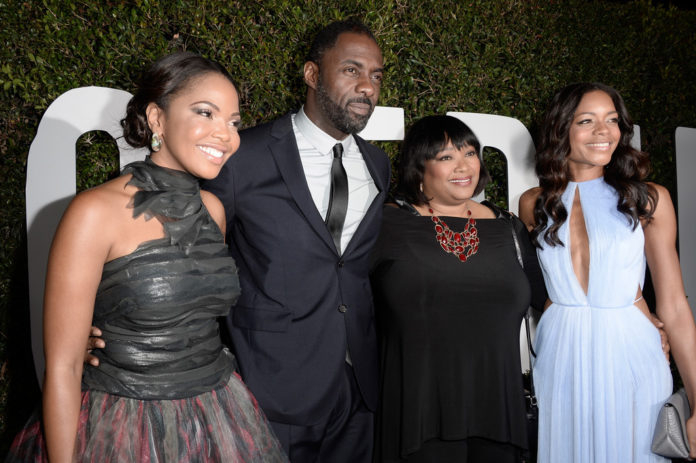 Moitheri (Terry) Pheto is a native of Evaton, Gauteng, South Africa, born on the 11th of May 1981. She spent her formative years in a shack in Soweto where she was a member of a local theatre group. There are no details regarding her childhood, including her family and educational background. This is so because Terry is discreet when it comes to sharing the details of her personal life with the public.
Although she has become a prominent figure both in the South African entertainment industry and Hollywood, it is imperative to note that her career began in SA in the year 2005. She was first discovered by casting agent Moonyeenn Lee in a theatre group in Soweto during the casting process for Tsotsi. However, after she landed a spot in the casting crew, Pheto went on to put up an excellent performance in the Oscar-winning movie.
In the years that followed, Terry appeared in a good number of movies, including Catch a Fire (2006), Goodbye Bafana (2007), and Mafrika (2008). She also appeared on SABC 1 TV series such as Justice for All, Jacob's Cross, Zone 14, and Hopeville. A few years later, in 2011, the actress decided to move to Hollywood, Los Angeles in search of wider audience and better acting opportunities.
Upon arrival, Terry Pheto landed a recurring role as a heart surgeon, Dr. Malaika Maponya, on the American soap opera, The Bold and the Beautiful. The following year, she appeared on the South African action drama film, How to Steal 2 Million. For her impressive performance, Pheto won the African Movie Academy Awards (AMAA) for Best Supporting Actress. Thereafter, she featured on e.tv documentary series, The Close Up, as well as SABC 1 reality TV series, Play Your Part.
She garnered wide popularity in 2013, following her appearance in British-South African thriller, Mandela: Long Walk to Freedom, alongside Idris Elba and Naomie Harris. Her other notable movies include Cuckold (2015), A United Kingdom (2016), and Madiba TV series (2017). Since 2018, she has been featuring in a TV show, What's The Deal.
Other Interesting Facts To Know About The Actress
Terry Pheto's Net Worth
Terry has earned handsomely from her acting career. Although her net worth is still under review, it is believed that the beautiful South African star has a bulky sum in her account.  Her role in the 2013 biopic Mandela: Long Walk to Freedom which she appeared alongside Idris Elba, earned her about $8,000,000. Aside from that, she became the face of L'Oreal in 2008, appearing in magazines like Vanity Fair and Cosmopolitan, all of which contribute to her high net worth.
Is Terry Pheto Married?
The Award-winning actress Terry Pheto was previously in a relationship with a South African Disc Jockey, DJ Sbu. The two started their relationship way back in 2009 and were always spotted at various important and glamorous events together. They, however, broke up in 2010 after some negative publicity incidents by the DJ. According to Terry such bad publicity started creating a negative impact on her career, hence their breakup.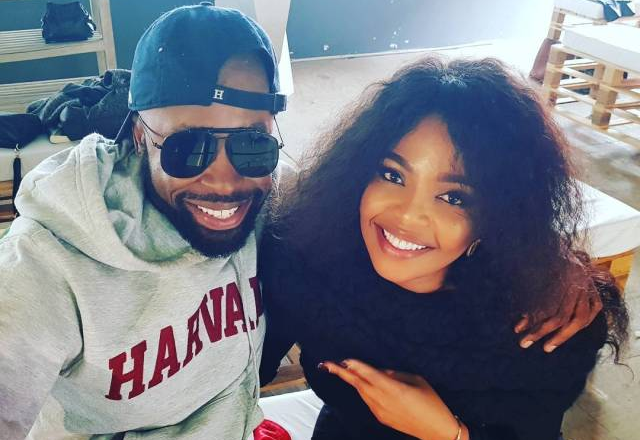 Speaking to multiple sources, Terry said despite the circumstances surrounding their breakup, they are still in good terms. She referred to him as a good person and a friend whom she has so much respect for. Presently, the young actress is still single and is not in a relationship with anyone. Perhaps, she chose to steer clear of any relationship so she would concentrate more on her acting career.
See Also: Motsweding FM DJ Lara Kruger Dead: Biography and Quick Facts About The Unapologetic Transgender
Details of Her Height and Body Measurements
Terry Pheto isn't just gorgeous but also has an attractive personality. She is not the tallest actress out there; however, with a height of 1.74 m (5 feet 7 inches), Pheto will certainly not be lost in a crowd. She also has a commensurate body weight and attractive body measurements. Nevertheless, the details of her weight and body measurements are currently not available. More so, she has black hair and dark brown eyes.