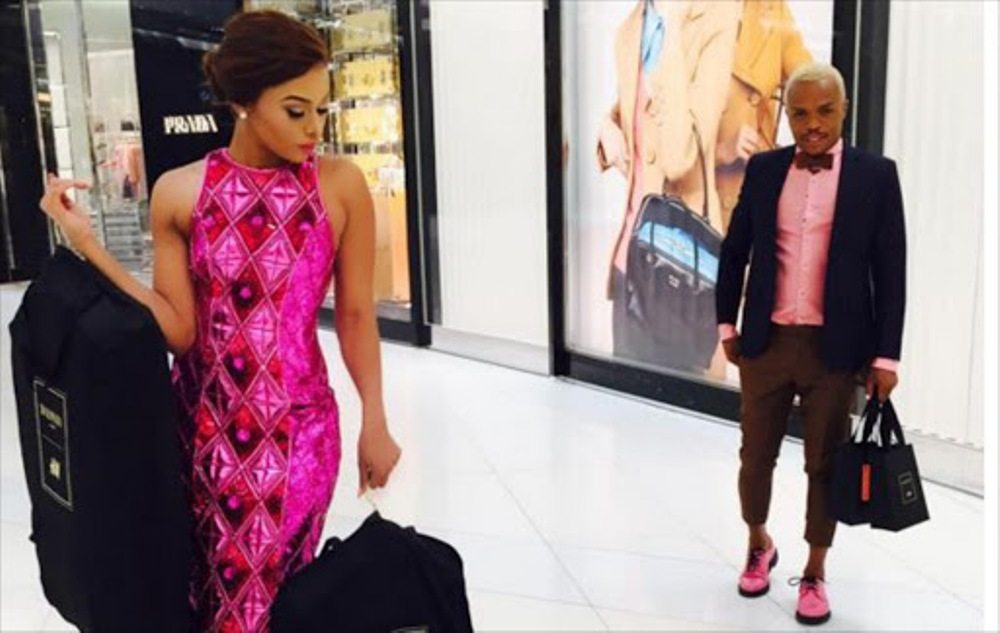 A glimpse at Bonang's book reveals the much-anticipated explanation to her sudden breakup with her former BFF Somizi.
It's been more than a year since the epic fallout of media personalities Bonang Matheba and Somizi Mhlongo who had one of the admirable friendships in the entertainment industry.
When their relationship hit the rocks, fans weren't happy about it and naturally wanted to know what happened. Nevertheless, Bonang wouldn't let the cat out of the bag at the time and even Somizi was left at sea about her reasons for cutting ties with him.
Also Read: Echo Klassik: Pretty Yende Adds Another Big International Award To Her Cache
However, through her bestselling book – Bonang From A to B, she finally opened up about the incident that led her to cut ties with the Idols SA judge.
The story unfolded in a chapter in Bonang's book focusing on her alleged assault at the hands of a boyfriend (Euphonik) in 2012. According to Bonang, the experience taught her who she could trust in her life.
"In the end, it was one of the reasons I stopped being friends with one of my closest friends, Somizi Mhlongo, although not immediately," she wrote.
Apparently, that stage in her life made her lose her trust in Somizi.
At the time of the alleged assault, Bonang claimed that she phoned Somizi who later came to pick her up afterwards. Notwithstanding, she later lost trust in him when she found out he made friends with the ex who assaulted her.
"It took me a while to eventually leave that relationship, and years after I had, Somizi, who was my friend, suddenly became friends with my ex. The same one whose violence towards me he had witnessed. That's when I knew he had to go. I couldn't trust him anymore so I cut him out of my life," she revealed.
She also admitted that Somizi didn't even know why they stopped being friends. Apparently, that's her style of cutting ties with anyone she doesn't want in her life anymore.
Meanwhile, speaking about the break-up on his reality show, Somizi said he heard it was because she had been told that he talked to DJ Zinhle about Bonang's relationship with AKA.
Also Read: #BCWYWF: 5 Facts You Need To Know About AKA And Anatii's New Album

"What I hear is that she thinks or she was told that I told Zinhle about her relationship with AKA. But why? Why would I do that to her? I want the three of them, Zinhle, AKA and Bonang, to sit down and tell me who said that I said what," he said.
At least Bonang's book can finally give him closure.
Presently, the duo maintain a professional relationship as they can't really avoid each other in the industry. They also try to be polite to each other whenever their paths crossed.