Yesterday they were just the perfect couple, and every girl probably wanted her boyfriend to be just as romantic as Bongani Zungu was to Khanyi Cele. However, today their relationship is nothing to write home about. Normally, fans were used to seeing their relationship get cold and hot again, but then it went from that to lukewarm until it got ice cold to the point that today it no longer exists.
Bongani Zungu Paid Khanyi Cele's Lobola Since 2014
No doubt Bongani Zungu and Khanyi Cele were beautiful together, and everyone would expect that their first meeting would have been very romantic. Considering how beautiful she is, it would have been love at first sight. Unfortunately, we never got to know how they met and whether or not feelings sparked off immediately. And because Bongani Zungu is said to have paid her lobola since 2014, you can easily deduce that they have been in a long-term relationship.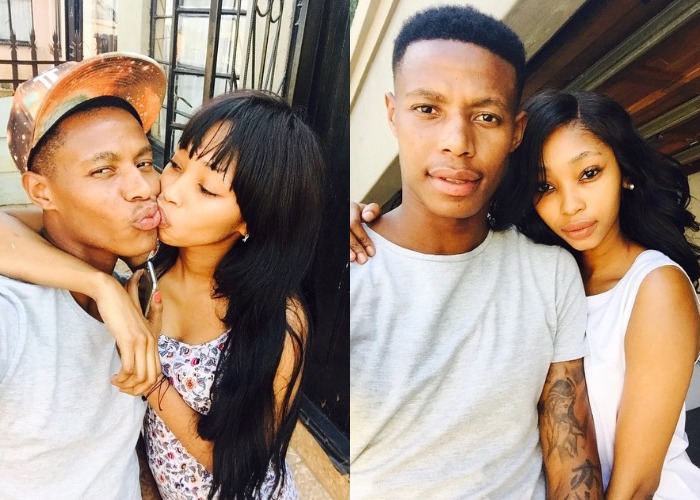 However, after paying her lobola, they went their separate ways, and according to reports, the talented soccer player was requesting that Khanyi Cele's family refund the lobola he paid. About a year after their breakup, they got back together, and Bongani, who was head over heels in love, took to social media to share pictures of himself and his beautiful girlfriend with heartwarming captions. Fans were so happy to see that one of their favorite couples was back together.
Khanyi Cele And Bongani Zungu Also Served Couple Goals
On several occasions, the former couples served couple goals. Besides their frequent break-up, which was usually linked to Bongani Zungu's alleged cheating habit, the duo was like a perfect match made in heaven. They never failed to make their presence known in the comment section of each other's posts and were known for regularly posting each other's pictures with lovely captions – all of which they have since been deleted from their respective timelines.
In 2017, the former Bafana Bafana player decided to spend the festive season in South Africa with his beautiful girlfriend. Being the romantic man he is, he spoilt her with gifts from some of the most luxurious and expensive brands like Yeezy Boost, Balenciaga, and Givenchy.
Bongani Zungu Proposed To Khanyi Cele At The Eiffel Tower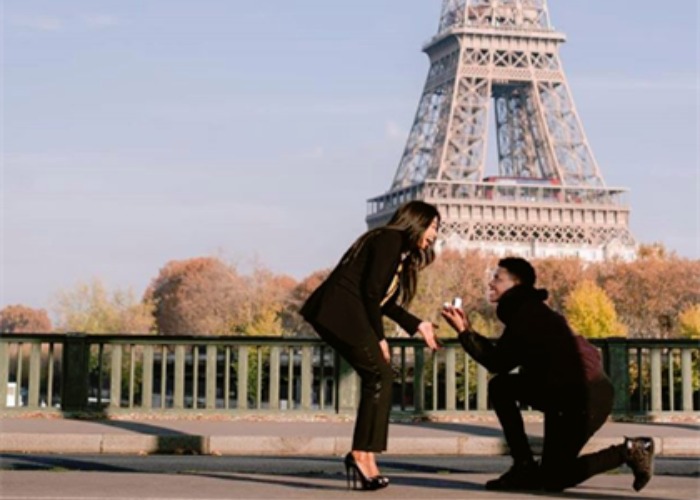 Despite all the challenges their relationship had faced, Bongani truly loved Khanyi. To prove that he was willing to take their relationship to the next level, in 2018, during a romantic getaway all the way at the legendary Eiffel Tower in Paris, Bongani went on one knee to pop the expected question to his cute girlfriend turned ex, and she said yes.
He wasted no time coming to social media to post a lovely picture of himself kneeling with a ring as a way of informing fans that wedding bells would be ringing soon. While everyone was expecting a wedding date, something else happened.
Their Relationship Allegedly Ended As Result Of Bongani's Roving Eyes
Sadly, their relationship came to an end after the proposal, and rumor has it that Bongani was cheating on Khanyi, and when she found out, she ended the relationship. According to reports, he would come back late at night and would always leave Khanyi at home to go clubbing with other girls.
Also, it is alleged that he always received calls and erotic text messages from numerous girls. However, the incident that broke the camel's back was when she allegedly caught him on the bed with another woman. Instead of apologizing, he was said to have accused her of cheating on him as well.
Rumor has it that his infidelity started when he started becoming friends with Kaizer Chiefs midfielder Khama Billiat. It is said that they have a house in Midrand, where they host their side chics. Neither of them has confirmed any of these rumors directly, but the rumors have an atom of truth from the looks of things.
Khanyi Cele Went Live On Instagram While She Was Drunk To Rant About Bongani
Zungu and Khanyi brought attention to the fact that their relationship hit the rocks in 2019 when they both deleted pictures of each other from their social media accounts. Khanyi took it a step further when she went live on Instagram while drunk to pour out her heart and show how bitter she must have been due to the end of their long-term relationship.
In her live video, she challenged all ladies to try to have sex with Bongani, and they would see that all he had to offer was sex and nothing more. She went on to add that while having sex with him, they should please tape it and send it to her.
While recording the IG live video, one of them could be heard in the background asking her, 'what if nobody is able to get Bongani' she responded by saying they would as he is an easy target. Her response fueled the rumor that Bongani was a cheat, which was the reason for their consistent breakups.
While she was pouring out her heart on social media, fans were flooding the comment section. While some felt sad for her, others didn't seem to care and were even happy that Bongani had left her, and the rest were having fun posting laughing emojis.
It's been about two years since the dramatic breakup, and it does not seem like they will be getting back together again. The fact that another woman is now in Bongani Zungu's life probably means that he and Khanyi are never getting back together.
Khanyi Cele Has Moved On With Her Life
While dating Bongani Zungu, many thought she was living off the football star, and people had the notion that she would be worst-off in the event of their separation. One of the reasons people may have thought that Khanyi was living off Bongani was probably because she never really put forward any business or job but was always showcasing a luxurious lifestyle.
Scrolling through all her Instagram uploads since 2016, no business ad points to any business partnership. However, in January 2021, she advertised her hair brand called 'Hair for Life by Khanyicele,' which was officially launched in March 2021.
It's been about two years since they broke up, and she has been able to maintain what looks like a good life. This means she probably has other sustainable means of income that she does not post about. Since her breakup, although she is still looking as beautiful as she has always, she has not introduced any other guy to us as the new love of her life.
Bongani Zungu Has Found Love Again
On the other hand, Bongani Zungu seems to have found love again in the person of The Queen actress, Cindy Mahlangu, and they are fast becoming South Africa's couple goals. Although when their relationship started is unknown, it became open to the public in June 2020.
As a result of his football career, Zungu is not always in the country, so they always keep up with each other via video calls. He also does not fail to make his presence known on social media whenever she uploads another picture of her beautiful self. But their relationship also seems to be hitting the rock as he was caught on camera making out with a 19-year old white girl.