The death of Anele Tembe, also known as Nelli, the late fiance of popular South African rapper AKA, was not just unexpected but tragic as well. What makes it even worse is the entire controversy surrounding the unfortunate incident, with her boyfriend and family bringing up different claims in respect to her death. Irrespective of all the stories surrounding the event, one thing that has remained constant is the heartache it caused those she left behind.
Losing their daughter and sister has not been an easy pill to swallow for the family of businessman, Moses Tembe, who all have nothing but good things to say about the relationship they shared with her. In as much as they may all try to move on with their lives, her memory still remains in their heart. What has her family been up to since her death?
Anele Tembe's Family Are Set To Launch A Foundation Following Her Death
Following the unexpected death of Anele Tembe, her family revealed that they were put in so much shock upon hearing the news. In a joint statement, her family narrated how she was a sweet and loving person by nature and it was sad to have to live with her demise. Her father, Moses Tembe, who was so sad about missing his daughter announced in May 2021, that the family has intentions of launching a foundation to help young ladies.
Tembe Lost Her Life In The Early Hours Of Sunday, 11th April 2021
The 11th of April 2021 is a day the family of Anele 'Nelli' Tembe may refer to as a black Sunday as that was the very day their ward took her last breath after allegedly jumping from the 10th floor of the Pepperclub Hotel – a hotel in Cape Town, South Africa.
Two months before the controversial death of Anele, she had been engaged to be married to the famous South African rapper, Kiernan Jarryd Forbes whose stage name is AKA. She was popularly known as his girlfriend who was soon to be his wife as he had paid her lobola.
Anele Tembe had traveled to Cape Town with her boyfriend for a show where he was invited to perform. This was not a new thing to the couple, because she usually accompanied him to events where he performed. What made this particular journey different was that there was a viral video showing Anele trying to stay away from the rapper and complaining that he had been doing things to her.
Her Fiancé Claims The Death Was A Case Of Suicide
Speaking in an interview about her death, AKA, who is supposed to have first-hand information about what caused her death, judging from the fact that he was the only person with her on the day it happened, claims that her death was a case of suicide.
According to him, they had a heated argument and after an attempt to talk about their relationship and settle their differences proved futile, he decided to book himself another room. This got her even more furious to the extent that she removed her ring and threw it at him.
Things got so bad so fast that she even threatening to kill herself. At this point, AKA said he called security and then went into the bathroom and the next thing he realized was that she had jumped off the balcony and was lying lifeless on the floor, so many feet below the hotel room which is on the 10th floor. He also didn't fail to add that the exact memory of the events of that day is a blur to him.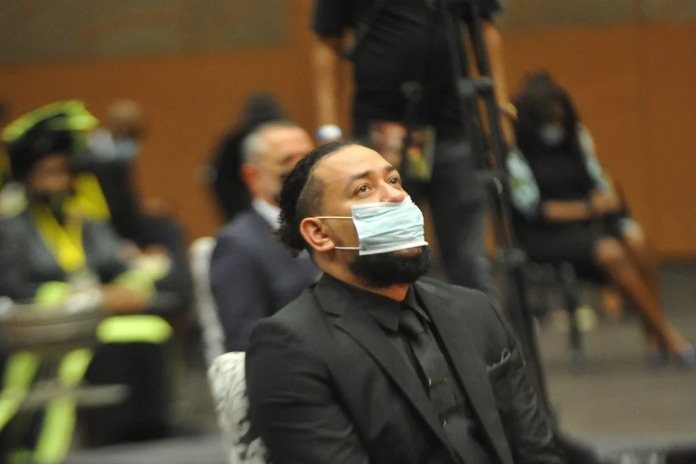 Here's What Her Family Members Have To Say About Her Death
Anele Tembe was the daughter of the renowned KwaZulu businessman, Moses Tembe. Her mother, Lulu Tembe, was said to have committed suicide, an allegation that the family blatantly denies. But following the death of her mother, her father got married to Princess Ntandoyesizwe.
Growing up, Anele always seemed to have needed more attention than her siblings and her father didn't mind giving her as much attention as she needed; her siblings didn't mind either.
Anele Tembe's Father Refuses To Accept AKA's Claims That His Daughter Committed Suicide
The death of Anele Tembe was a difficult thing to accept for her father and despite the fact that he has to live with the fact he will never see his daughter again, one narrative he has refused to allow to fly is the claim that she had committed suicide.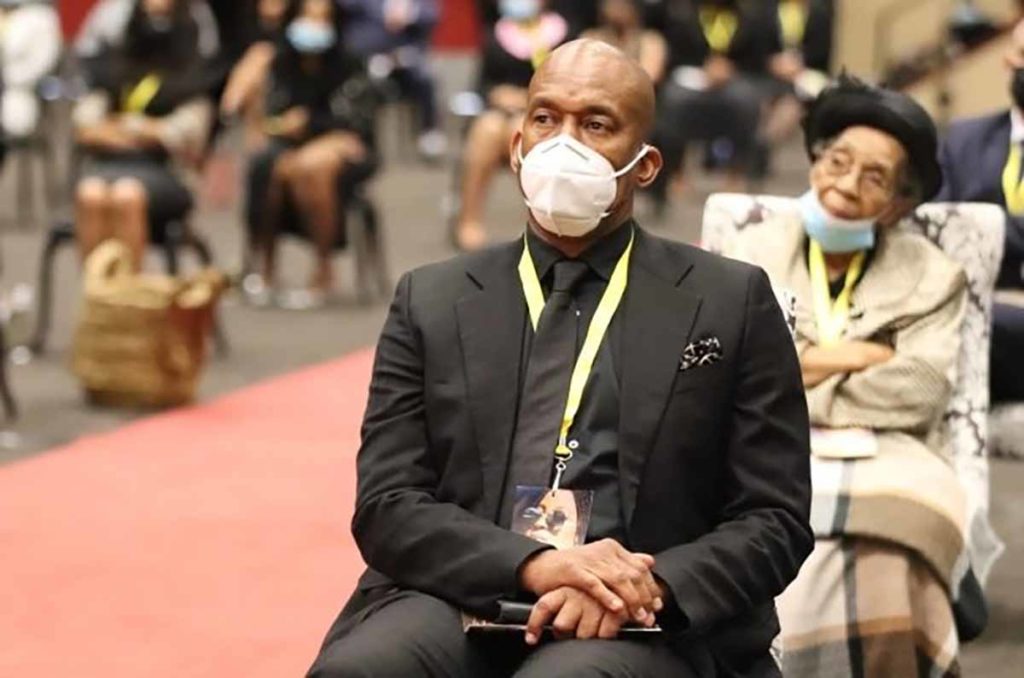 According to Mr. Moses, his daughter was never known to be suicidal and even though he did not exactly blame substance abuse as the cause of her death, he did mention in his tribute that alcohol and substance abuse is becoming a huge menace in the country and should be looked into.
He also added that he knew that AKA loved his daughter, but their relationship needed more than love. What he implied by this is not known, seeing that police investigations have been ongoing, but their findings so far have remained under wraps.
Moses Tembe, who was really touched by his daughter's death also narrates how much he loved his daughter and how he hoped to see her actualize all her dreams. It is safe to say the loss of Anele Tembe was a big blow to her father and her family.
Vukile Tembe Remembers His Sister For The Happy And Vibrant Person He Saw The Last Time They Met
Anele Tembe's elder brother, Vukile Tembe, who also stands with his father on the note that his sister did not commit suicide, also had an amazing relationship going with his sister before her death.
According to him, he was so happy when he found out that his sister was getting married. Before her lobola was paid, he always took his place as an elder brother seriously by protecting her and catering to some of her needs as he always wanted the best for her.
The last time he set his eyes on her was three weeks before her death when he picked her up from King Shaka International Airport and she looking so happy, bubbly, and vibrant. Despite all the controversies surrounding her death, he has decided to stay with the memory of her he last saw before she breathed her last.
Her Sisters And Other Family Members Were Also Devastated By Her Sudden Death
Her sister, Mbali, who was part of the group that washed Anele's corpse, days after her death also took time to narrate how she was still in shock over the entire event. Mbali even tried to put makeup on her still body but the fact she had to face was that Anele was no more.
TV personality, Palesa also shares how shocking it is to have lost her sister and how much she will miss her. The narrative is just the same for US-based actress Nondumiso Tembe, Anele's cousin who took to Instagram to express her pain in a caption that followed a picture of Anele giving her a peck.
At the funeral, Nelli's family members could not hold back their pain as reports have it that there was barely anyone who was not shedding tears.
Anele Had A Dream Of Becoming A Michelin Star Chef
Tembe may have been best known as being the beautiful girlfriend of AKA, but she had her own career interest and one thing that was consistent in the tribute of her father and brother was that she was a firm person who was also career-oriented.
She was a graduate of Jackie Cameron School of Food & Wine and had the dream of becoming a Michelin Star Chef one day and in a bid to pursue her dream, she started her own kitchen at Sibaya Casino and Entertainment Kingdom in 2019 and her family was always supportive of her endeavors. Sadly, she did not live to actualize her career dream.