Thabo Bester's mother is Meisie Maria Mabaso; However, the identity of his father is yet to be officially ascertained. His mother claimed she conceived him through rape by a certain individual.
Despite Maria insisting that she got pregnant with Thabo through rape, there are reports that the convicted father's was a Portuguese man who lived in South Africa. A notorious serial rapist and armed robber from Mozambique named Ananias Mathe is also alleged to be Bester's biological father. Regardless, the identity of the criminal's father hasn't been ascertained by authorities.
Who is Thabo Bester's Mother?
Meisie Maria Mabaso (formerly Bester) is not publicly known to be a certain age or have a certain profession. She was born in South Africa to Johanna and Abel Bester. Not much is known about her family background and upbringing. However, her parents lived in Eikenhof, Gauteng Province.
Mabaso became pregnant with Thabo after she was raped one night while visiting her sister with her cousin. She and her cousin missed the bus to their destination and decided to take a lift from a stranger.
The man ended up raping her and leaving her for dead at the roadside. Meisie only cared for Thabo until he was one year old before she eventually took him to her mother to assist her in his upbringing while she moved to another region to make a living.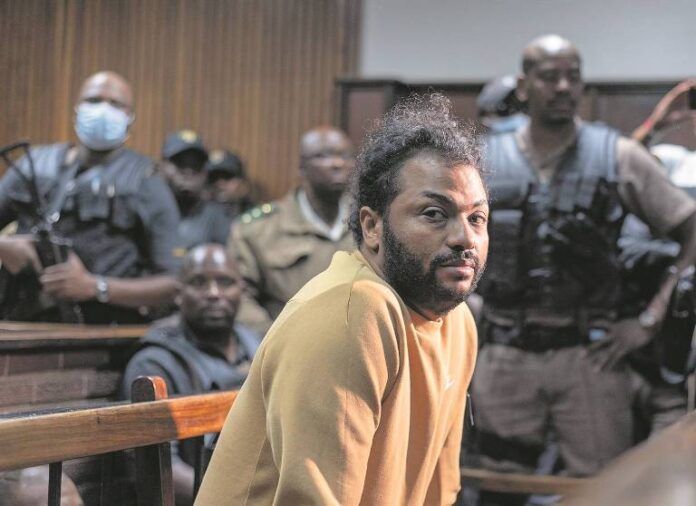 Thabo lived with his grandmother until 2002, when she died. After her death, Mabaso lost contact with her son until the day she saw him on TV for murdering his girlfriend in Cape Town.
Bester's mother did not have any relationship with his father. The convicted criminal is not the only son of his mother; he has three siblings and is the oldest of them. However, the identity of his stepfather is under the radar as well.
Thabo Bester's Parents' Nationality
The parentage of Thabo Bester is yet to be fully determined. His mother is South African, but the national origin of his father has not been officially established. Allegations have been made that Ananias Mathe, a Mozambican serial rapist and robber, was his father.
This follows his mother's confession of being raped by an unidentified man. Members of the family where Thabo grew up have insisted that a Portuguese man who ran a coffee shop was his father. This claim was corroborated by an online user who claimed he grew up with the rapist.
Nose, mouth and eyes. More features from the foreign dad – never seen him but was Portuguese or something. Ran a shop

— Tahepo (@Tahepo16) April 6, 2023
It is hard to pinpoint who his father is, and the lack of a name from his mother further complicates the matter.
What is Thabo Bester's Father's name?
The state has not made any official statement regarding the identity of Thabo Bester's father. His mother has stated that he was conceived through rape, but she has not provided any details about the perpetrator of the assault.
I don't know the dad, the elders know him they say he was a shopkeeper just like we have abo my friend today e lokshin.

— Tahepo (@Tahepo16) April 7, 2023
There has been speculation that Ananias Mathe, who died in 2016, was the father, but this remains unconfirmed.
Is Thabo Bester a South African?
Thabo Bester, known by aliases Tom Motsepe, TK Nkwana, Katlego Tom Motsepe, Nkwana, and William Kelly, was born in South Africa at the Chris Hani Baragwanath Hospital in Soweto on 13 June 1986. However, his mother did not initially register his birth.
Public opinions challenged Bester's citizenship status due to his lack of birth certificate and the allegation of having a Portuguese father, with many speculating that he was a foreigner.
This a Bangladeshi' guys. 😐

Sorry. But I think we need to face facts here. He's not from here this one. 😐 has a single person come forward saying they know him from school? Or Elokshini? He's a import. https://t.co/5M185F1jzB pic.twitter.com/v0bsnc2tpd

— Warras (@Shady_Lurker) April 17, 2023
The Minister of Home Affairs has since confirmed that this is not the case.
Maria Regretted Not Giving Up Her Son for Adoption
In an interview, Thabo Bester's mother expressed remorse for not allowing him to be adopted by an Indian family from Lesania when they came for him when he was young.
She indicated that if she had known Bester would grow up to become a negative influence on society, she would have allowed the adoption. She also acknowledged that he had taken after his father, a rapist.