Bongani Zungu's last known salary was £15,000 per week and £780,000 annually in 2022. Thanks to his well-paying career, he has an estimated net worth of $4 million. He is a South African football player who plays as a midfielder for Mamelodi Sundowns and the South Africa national team. Bongani has an interesting car collection which includes a BMW M4, Maserati Ghibli, Range Rover Velar, and an AUDI A3 Sedan.
Bongani Zungu has come a long way as a footballer since his days with the University of Pretoria. Thanks to his vast net worth, Zungu enjoys a rather luxurious lifestyle with a fancy car collection, houses, and other amazing things money can buy. Despite this, he had an issue with his house in 2019 when he came very close to losing the property. Since then, questions have continuously been raised as regards his net worth and earnings. Here's a look at both.
Quick Profile of Bongani Zungu
Full Name: Bongani Zungu
Date of birth: 9 October 1992
Place of Birth: Duduza, South Africa
Occupation: Professional football player
Current Club: Rangers
Position: Midfielder
Net worth: $4 million
Bongani Zungu's Path To His $4 Million Net Worth
The midfielder's fortune was not built in a single day. He started his career like many other stars in the game, playing in a youth club, Dynamos. He spent a couple of years there before he was able to make it to the senior cadre when he played for the University of Pretoria until 2013.
What became a boost to his career that also translated to higher earning power was his move to Mamelodi Sundowns in 2013. He was with the club for the next three years until 2016 when he left the country for Europe. Zungu played for Vitória Sport Clube from 2016 until he was sent on loan to the French side, Amiens SC, in 2017.
However, Bongani Zungu was loaned for a second time to Rangers in 2020, and it is for the club that he currently plays. His net worth of $4 million was built through his career in the form of signing bonuses, salary, endorsement deals, and much more.
How Much Money Has Bongani Zungu Made from Football?
As stated, the football career of Zungu is what has made him a very rich individual. With quite a good number of years to his playing career, here are the ways that football has made money for him:
H Makes Thousands of Pounds Weekly From in Salary
While he may not be the highest player right now at Rangers, the South African midfielder earns a generous salary of £12,500 each week from his current club, Rangers. This means that each month, he is entitled to a salary of £50,000, and then annually, Rangers is expected to pay him £600,000 for his services. When bonuses are put in, his pay goes as high as £780,000.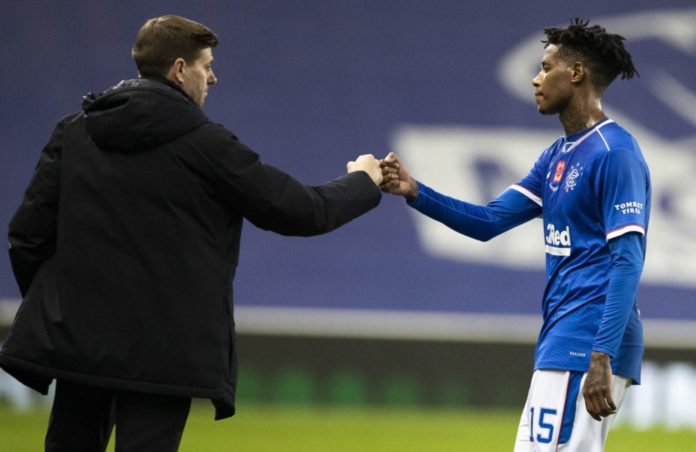 The stated amount is his pay for the 2020/2021 season. Only 11 other players, including Jermain Defoe and Kemar Roofe, both of whom are paid £35,000 each week, receive more than him. Before now, he was earning a salary of R368,000 each month with Amiens. This is understandably so because the club has a very modest budget.
However, his monthly salary was still above the average salary of R100,000 that players in the South African PSL take home. In fact, it places him at the same par with some of the highest-paid players in the league such as Gaston Sirino of Mamelodi Sundowns and Bernard Parker of Kaizer Chiefs, both of who are paid R300 000 each month, and Elias Pelembe of Bidvest Wits, who is paid R320,000 each month.
He is perhaps paid less than Anthony Laffor (Mamelodi Sundowns) who receives R380,000, as well as Itumeleng Khune (Kaizer Chiefs) with a salary of R480 000 and Khama Billiat (Kaizer Chiefs) with R830,000. With that said, his salary with Vitória Sport Clube was put at £3,500 weekly for the season he spent there, while when he was at Mamelodi Sundowns, his actual salary is not revealed, although there are speculations that he was probably paid as high as £2,500 weekly.
Here is a quick look at his annual salary over the years: 
Rangers: £780,000 (2020)
Amiens: £286,000 (2019)
Amiens: £286,000 (2018)
Vitória Sport Clube: £182,000 (2017)
Mamelodi Sundowns: £182,000 (2016)
Mamelodi Sundowns: £130,000 (2015)
Mamelodi Sundowns: £130,000 (2014)
He Has Made Some Interesting Transfers
Apart from the money he made from his salaries, his transfers have also been lucrative, earning him some more money in his account. For instance, in 2020, before his move to join the Scottish side, Rangers, it was reported that the club and Amiens had come to terms on a permanent move that was valued at a massive €4-million (R77.3 million).
The deal was reported to have him stay with the team led by Steven Gerrard for four years. Unfortunately, the deal did not pass through, meaning that he is still on loan to the Scottish Premiership side. Before then, his earlier deal was from Vit. Guimarães to Amiens SC, which was valued at €2 million. Details as regards his other transfers have remained sketchy, but according to Transfer Market, his move from Sundowns to Guimaraes gulped in an interesting €500 thousand.
Zungu Has Also Signed Some Endorsement Deals
Like many other footballers, Zungu also has several endorsement deals with some very big brands, which like all others, have also added to his net worth.
One of his deals is with NIVEA Men, even though details of this deal have not been made public. He also has a deal with Nike, which recognizes him as its Global Ambassador. The exact amount he rakes in from these deals is not publicly known.
Bongani Zungu Almost Lost His House In France
Back in 2018, not long after the former Sundowns midfielder made his move, it was reported that he almost lost his home over there in France after he missed payments on his home in Kempton Park. Court papers revealed that he got a loan of R1.2 million from the bank to purchase the property on an agreement that each month, he was going to pay R15,000 in installment.
However, he defaulted and did not pay for up to 12 months. It was reported that all attempts to get him to make the payment, including 36 phone calls and 20 text messages to get him to make the payment in his career all yielded no positive result. This was what forced the bank to drag him to court.
It was, however, reported that he cleared up all the money after he was contacted by the bank's lawyer, stating that the failure to pay was all a result of misinformation and some confusion. This was not the only property he had. He had built a house for his mother since he was still playing for Mamelodi Sundowns. According to him, the house was a promise he made to his father, and he fulfilled it. He was only 23 when he built the house.
He Has Some Interesting Cars In His Collection
As far as cars are the basis for judgment, one will have to agree that Bongani Zungu has very great taste. Although the actual number of cars in his collection is not known, it is known that he has a good number of luxurious and expensive cars. Among his cars is a BMW M4, which seems to be his most cherished wheels.
The ash-colored ride is also the most expensive car he has, valued at R1.3 million. There is also a Range Rover Valer, which reports has it that he dished out R940 000 to purchase it. In 2020, after he returned to South Africa to take a little break, he reportedly Spent R1 million to spoil himself with a Maserati Ghibli.
The Italian car has been a dream for the Duduza-born footballer for a while. Another car he has to his name is an AUDI A3 Sedan. He bought the car in 2019 after he returned with Bafana Bafana from the AFCON, where the team crashed out in the quarter-finals. He spent R450k in buying the car.
A Quick Look At Some of His Cars, Their Value, And Features
– Inline 3-cylinder engine
– Top speed in km/h (mph) of 210 (130.5)
– Acceleration, 0-100 km/h (0-62.1 mph) in sec 10.6
– Combined fuel consumption in l/100 km- 5.0 – 3.6
Range Rover Velar- R940,000
– Maximum speed km/h (mph)- 210 (130)
– Acceleration (secs) 0-100 km/h (0-60mph)- 8,2 (7,7)
– Maximum power (PS/kW/rpm)- 204/150/4.250
– Maximum torque (Nm/lb-ft/rpm)- 430/317/1.750 – 2.500
– Transmission- Automatic
Maserati Ghibli- R1 million
– 3.0 turbo diesel engine
– Can reach a speed of 1-100km in just 6.3 seconds and an overall top speed of 250km.
– Max power 275 HP
– Max speed 250 km/h
– Acceleration 6.3 sec
– 3.0-liter BMW M TwinPower Turbo 473-hp inline 6-cylinder engine.
– 6-speed manual transmission
– Maximum Horsepower @ RPM 503 @ 6250
– Maximum Torque @ RPM 479 @ 2750