Khama Billiat is a Zimbabwean-South African football player who plays for the South African professional club Kaizer Chiefs, in the country's Premier Soccer League. He also represents his home country's national team, the Warriors in international competitions. Billiat is not just an ordinary footballer; he ranks among the highest-paid in the league and has the attention and admiration of lots of coaches and fans on his side.
Besides these accomplishments, he is popular for his luxurious lifestyle and controversial romantic relationships with women. Recently, he made headlines following a serious fight involving him and one of the women he allegedly dated in the past. Beyond that, not many know that he is a happily married man.
Khama Billiat Is Happily Married
Khama Billiat may not look like a married man, but he's actually someone's husband. The name of his wife is Esnath Munyedawo. Unlike most wives of celebrities, Esnath is not a fan of the spotlight – she simply keeps a low profile on both her personal life and family affairs.
Munyedawo is not the type who hop from one hotspot to another or loves spending her time on frivolous things. Despite her relationship with her superstar husband, she is hardly in the news. This explains why information about her personal details, including her origin, family background, childhood, early life, education, and more are not documented for public consumption.
The Couple Began Their Love Journey In The Church
Most celebrities usually find love at star-studded events or other A-list places. But in the case of Billiat and Esnath, their love journey began after their first meeting in the church. If you are Billiat's fan, you can attest to the fact that he is a religious person who considers his faith very important.
We r AFRICANS not becoz we r born in AFRICA bt AFRICA IS BORN IN US…HAPPY AFRICA DAY#cradle_of_mankind pic.twitter.com/zP3NoptVFX

— Khama Billiat Official (@khama_Billiat11) May 25, 2020
The footballer is known across social media platforms for uploading bible passages almost daily. Billiat also loves praying for protection before he embarks on most tasks, including football games. Being a person who worships and believes in God, Billiat would often go to church, and it was on one of such days that he met his sweetheart.
It is believed that the couple met in 2009, but their relationship has always been topsy-turvy as Khama is notorious for being a womanizer. The footballer and his wife reportedly tied the knot in the same year but information about their wedding is not public knowledge.
Khama Billiat And Esnath Have a Daughter named Kimberly
The Zimbabwean soccer star and his wife share one child. Their daughter, Kimberly Billiat, was born in the year 2011, two years after the couple tied the knot. Kimberly is a happy child. She is usually seen together with her father in their mansion. They also spend quality time together and usually appear in expensive outfits, as mostly seen on the soccer star's Instagram page.
Though Khama loves sharing pictures of himself and his daughter, he shies away from feeding his followers information about Kimberly. The young girl, who is already a mini-celebrity, is of school-age and likely attends one of the elite schools in town.
Kimberly has never been seen together with her mother. The nature of their relationship is not clear, and it appears Khama is not ready to comment on this aspect of his family affair.
Who Has Khama Billiat Dated in the Past?
As a popular footballer, it is not unfounded that there is a lot of attention to Khama Billiat's personal life, including areas such as his love life. There have been several stories of his involvement with several ladies. Here are the ladies he has been linked to.
1. Beverly Sibanda
https://www.instagram.com/p/CFZ86i-DJva/
In 2013, during a radio interview at Star FM, Beverly revealed that she was in a relationship with Khama Billiat and that his wife was fully aware of the relationship. The raunchy pole dancer-turned-musician said that her decision to announce their relationship was driven by her need to get other men off her back. Sibanda also used Khama's picture as her WhatsApp profile picture as proof of their relationship at that time.
Although the Zimbabwean dancer's manager, Harpers Mapimhidze, confirmed their relationship, Billiat denied having an affair with Beverly. Rather, he labeled her a stalker and attention seeker. The dancer's revelation was also met with intense backlash, with people calling her a homewrecker and asking her to keep her hands off him and not ruin his marriage.
2. Tshengofatso Matlou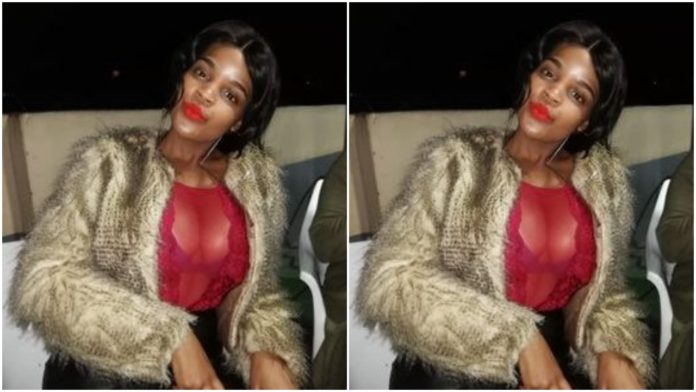 Tshengofatso Matlou, another well-known South Africa-born model is rumored to have spent part of her life with the Zimbabwean-born footballer. Not much is known about the pair's alleged relationship, but reports have it that the duo started seeing each in 2014. It appears that Billiat and Matlou separated amicably as the exact period their relationship was called off is not known.
3. Malibongwe Gumede 
— malibongwe gumede (@sparkilymali) December 16, 2014
Malibongwe Gumede is another woman that Khama Billiat is rumored to have dated. Gumede, like Billat, is a footballer. News of their relationship broke in the same year that he was dating Matlou. Unlike the other women he previously dated, Gumede wanted him to send his wife out of his life entirely and focus on her. And just like Beverly, she made a public announcement about his existence in her life.
This footballer also referred to Balliat's house in Midrand, which is known for the clandestine activities that go on there. According to her, these activities are organized by the Kaizer Chief's player and his fellow teammate, Bongani Zungu.
4. Ado Adams
selfie Mandela Square sandton shoppn pic.twitter.com/lsvujSLBTy

— Ado adams miss cosmo (@adoadams1_ado) August 5, 2014
Adams also makes the list of the women Billiat has been romantically linked to. Ado is a South-African model that won the 2013 version of Miss Cosmo Brazil. Before her relationship with Khama Billiat, she is known to have dated Billiat's friend called Tendai Ndoro.
There were reports of the two friends getting into a scuffle over the model. She claimed to have given birth to a child for the footballer and that Billiat had asked her to abort the baby when she told him she was carrying his child. Adams also revealed that the Kaizer Chiefs star player also promised that if she aborts the baby he would put her on a monthly allowance.
Regardless Of His Alleged Infidelity, Khama And Esnath Are Still Together
Despite these alleged extra-marital affairs, Khama Billiat and his wife have not ended their marital relationship. It is widely speculated that Esnath, who appears to be aware of her husband's many affairs, decided to keep calm to save her marriage for the sake of their daughter.
Billiat is rarely seen with his wife in the public. Even though Esnath is someone who cherishes her privacy, some people believe that there's more to their relationship than meets the eye. According to some unverified sources, however, Esnath watches Billiat's games sometimes.
Khama Billiat Got Stabbed For Not Paying Child Support
In 2019, the footballer started to get threats to his life, which were also targeted at the lives of his wife and daughter. This has led to him hiring bodyguards to escort not just him but his wife and daughter as well. In June of 2020, it was reported that Khama Billiat had been taken to the police station. The story goes that one of the women whom he has dated and who also happens to have a child for him had demanded that the Zimbabwean make his child support payments, which he has been slacking on.
Billiat had maintained a good track record of making his payments but had suddenly stopped. He had also been putting off her calls and avoiding her until she got incensed, which led to her confronting him in his home in Midrand. This young lady had been waiting for him, so when Billiat got close to his house she stopped his car and started to confront him about his failure to pay for the upkeep of his child.
During the confrontation, she picked up a screwdriver and drove it into his hand. When this
happened, Khama Billiat advised that they go to the police station to settle the situation amicably. Billiat is refusing to pay for child support because he believes that the child is not his, to which the mother of the child has agreed to do a paternity test, as long as the test is not carried out by one of his friends who might falsify the result.