It is not known whether Tito Mboweni is or has ever been married. Nevertheless, it is known that he has three children, but of all his children, only one is known, and that is his son, Tumelo Mboweni.
For a man who is as successful as South Africa's Minister of Finance, Tito Mboweni, one would expect that he should be married with children, especially at his age, but for Tito, that is yet to be the case. Yes, he is reported to have children as he is blessed with three amazing children, but the Mzansi politician has never been married at the age of 64. What is more surprising is that he has never presented any woman to the public as the love of his life and does not seem to have plans of doing so.
Summary of Tito Mboweni's Biography
Full name: Tito Titus Mboweni
Gender: Male
Date of birth: 16 March 1959
 Place of Birth: Tzaneen, South Africa
Tito Mboweni's Age: 64 Years Old

Ethnicity: African
Nationality: South African
Zodiac Sign: Pisces
Sexual Orientation: Straight
Tito Mboweni's Children: Three, including

Tumelo Mboweni

Siblings:

Alto Mboweni

Famous for: His Political career
At The Age Of 64, Tito Mboweni Is Not Known To Have Or Have Had A Wife
When an African woman hits her 40s and continues to grow older without getting married at any point in her life, tongues begin to wag, and people start mounting pressure on her, The fact that in most parts of the world today, the conventional thing is for a man to approach a woman with the intent of marriage and not the other way round, this makes the woman almost blameless if she finds herself in that position.
However, the story is totally different for men, especially the ones that are financially stable, as they can easily pick a wife at any time. Well, this may be the narrative for an average African man, but it is obviously not the same for Minister Tito Mboweni, who is 64 years old but doesn't have a wife.
Most men of the same age, financial status, and caliber as Minster Tito Mboweni have gotten married to more than one wife as the African culture permits them to. Tito Mboweni, on the other hand, is yet to introduce one woman to the public as his wife. This has made people refer to him as a 'Senior Bachelor.' Come to think of it, what do you call a man who is unmarried at 64?
Tito Mboweni Keeps His Personal Life Private
Tito Mboweni is a single man at the age of 64, albeit he has children, and he keeps his life private. What this implies is that he may be married to someone who he does not want to make her identity open to the public. Because he has children means that there is a woman or there are women in his life with whom he has been co-parenting all these years. Also, we cannot say for sure if he was previously married and is now divorced, as no records show that fact.
Though it may be dicey to outrightly conclude that Tito Mboweni, South Africa's Finance minister, is a perpetual bachelor, he has given the public several reasons to believe he is. A good example of one of such reasons is the fact that he uploads cooking recipes on Twitter.
For a man of his status, you certainly won't be expecting him to have anything to do with the kitchen, talk more of cooking from himself, but he does. This may be a reason to believe that he is unmarried, but then it could be that he loves cooking. But then again, we can't conclude on anything because he keeps his life private.
Of Minister Tito Mboweni's Three Children, Only Tumelo Mboweni Is Known
Not being a husband has not stopped Tito Mboweni from being a father. The Finance Minister is blessed with three children, but of all his children, only one is known, and that is his son, Tumelo Mboweni. Though Tumelo Mboweni is more renowned than his other siblings, nothing is known about his childhood and siblings. However, considering that their father has been actively involved in politics since 1994, they must have had a good education and grew up lacking nothing.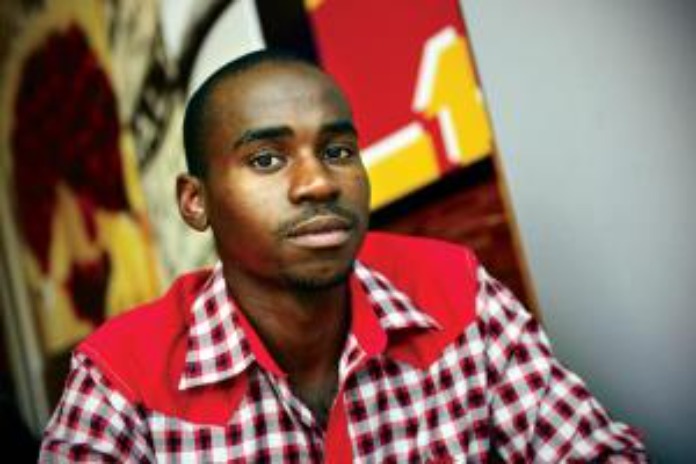 The graduate of Public Administration is more popular than his other siblings because of an incident between himself and a South African police officer. The white police officer had stopped his taxi and labeled him an illegal foreigner because he was too dark in 2014. This act by a police officer offended his father, who took to Twitter to express his dissatisfaction with xenophobic police officers.
That was not the first time such a thing had happened. A similar incident happened with a police officer in 2007 who arrested him for being an illegal foreigner based on his skin complexion.
Meet Lerato Makgatho is the Only Lady He Has Been Linked To
In October 2019, a beautiful South African socialite Lerato Makgatho, who was also a student of the University of Pretoria at that time, came out to brag about her sexual experience with Two South African ministers – Gwede Mantashe, Minister of Mineral Resources, and our one and only Tito Mboweni.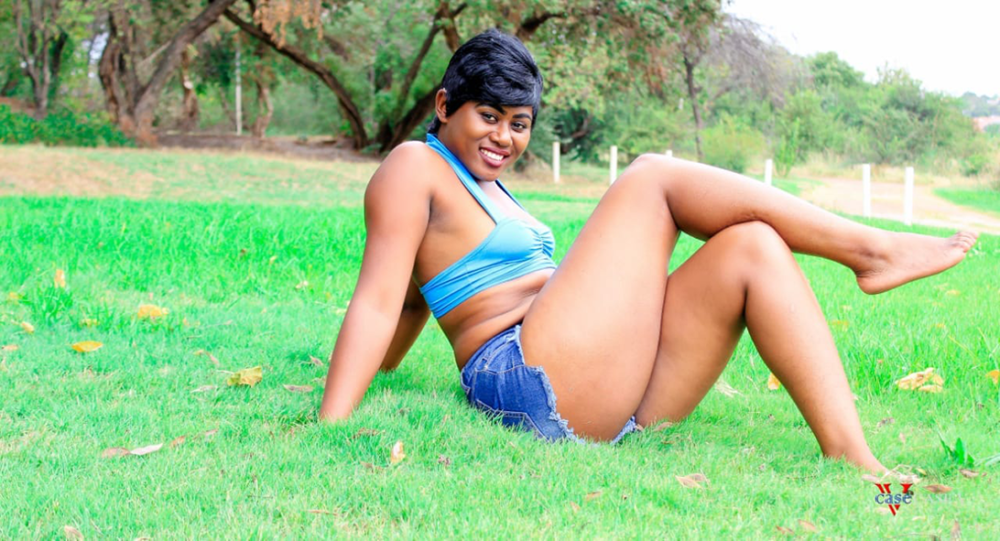 According to her, Gwede Mantashe was like a tiger in bed, while Tito Mboweni loved having sex in the dark and was more like a reserved lover. According to reports, neither of the ministers serving in the same Parliament knew they had a romantic relationship with the same girl.
While Gwede Mantashe was reported to have paid a bribe to journalists to bury the story, Tito Mboweni did not seem to be disturbed about it. Also, the exact reason she came out to speak about her sexual experience with two prominent men is still a mystery to everyone. So far, Lerato Makgatho is the only lady Minster Tito Mboweni has been openly linked with, but since he has children, there are certainly others we do not know about.
Twitter Users Advised Minister Tito Mboweni To Get A Wife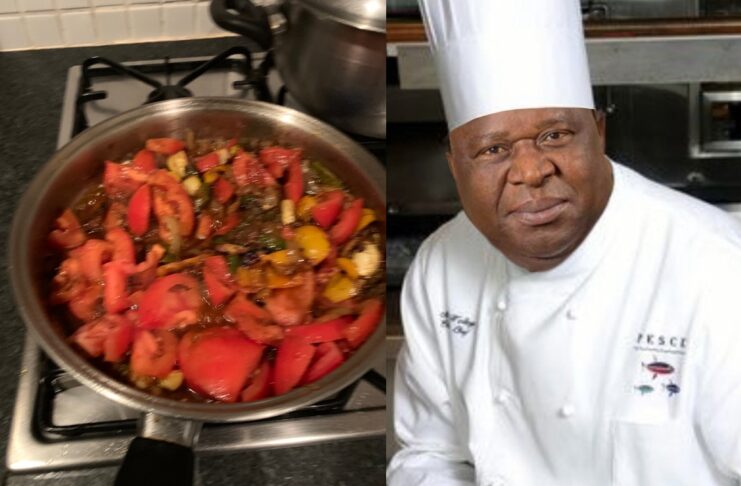 Tito Mboweni is well known as someone who loves cooking, and he never looks back when it comes to sharing his recipes with his followers who cannot wrap their heads around what a man of his age and caliber will be doing in the kitchen. In October 2020, he shared a recipe that contained six-egg omelets, a lot of garlic, and Masoja. Twitter users were unamused with his recipe and advised him to kindly get a wife who can help him out with cooking.
The Minister, who was absolutely confident about his cooking skills, responded to his critics by saying he does not understand why cooking is linked with getting a wife and adding that he is good at cooking. Twitter users have nicknamed him 'the nations chef' and pleaded with celebrity chef, Somizi to invite the Minister to his cooking show so he can learn how to cook.