Tito Mboweni's net worth is reportedly between $1 – $5 million. He attended the National University of Lesotho and the University of East Anglia in England from where he respectively obtained a Bachelor of Arts (Hons) in economics and political science, and a Master of Arts in Development Economics.
Before becoming the Minister of Finance in 2018, Tito Mboweni has held many other prominent political positions, both the ones he was elected for and those he was appointed to. From all of these political positions, Tito Mboweni has been able to amass for himself a net worth that has been estimated by several online sources to be between  $1 to $5 million over the years. Aside from politics, he also has some private business ventures he has invested in that can also account for Tito Mboweni's current net worth.
Attaining the height of a Minister in the country may have some financial benefits. Still, it cannot be attained without relevant academic qualifications, speaking of which Tito Mboweni is very qualified for all the positions he has held. Unlike most other politicians, Tito Mboweni has no corruption allegation associated with him, despite holding major financial positions in the South African government.
Summary Of Tito Mboweni's Biography
Name: Tito Mboweni
Age: 64 years old
Date of Birth: 16th March 1959
Place of Birth: Tzaneen, Limpopo Province, South Africa
Nationality: South African
Alma mater: The National University of Lesotho; University of East Anglia, England
Occupation: Politician
Previous Positions: Former Minster of Labor, Governor of the Reserve Bank
Current Position: Minister of Finance
Net Worth: $1 – $5 million
Tito Mboweni's First Political Appointment Was As Minister Of Labor From 1994 to 1998
In 1980, Tito Mboweni had to go on an exile to Lesotho during the apartheid. At this time, he became a member of the African National Congress (ANC) and began his political career as an activist for ANC. From being a member, his loyalty to the party took him to become the Head of the Department of Economic Policy. He was a strong member of the party and was always one to represent ANC, both nationally and internationally.
His dedication to the party earned him several other party positions like Member of National Executive and National Working Committees and Chairperson of the Economic Transformation Committee of the National Executive Committee. In 1994, after the apartheid ended and Nelson Mandela became the first president of South Africa, Tito was appointed as one of the cabinet members to serve in the position of Minister of Labor as the first post-apartheid labor minister.
Tito Mboweni was the brain behind the country's post-apartheid labor legislation. A year after becoming the Minister of Labor, he became one of the World Economic Forums Global Leaders of Tomorrow. The salary he earned from his early political sojourn is not available, but it has not just contributed to launching him to greater heights in the political sphere; it has also contributed to his about $1 to $5 million net worth.
In 1999, Tito Mboweni Became The First Black Governor of the South African Reserve Bank
While serving as South Africa's Minister of Labor, Tito Mboweni received a party appointment to serve as the Head of the ANC's Policy Department in 1997, a position he did not hold for long as he resigned from all the positions he was holding in ANC after he joined the Reserve Bank of South Africa as an advisor to the governor, Dr. Chris Stals in 1998.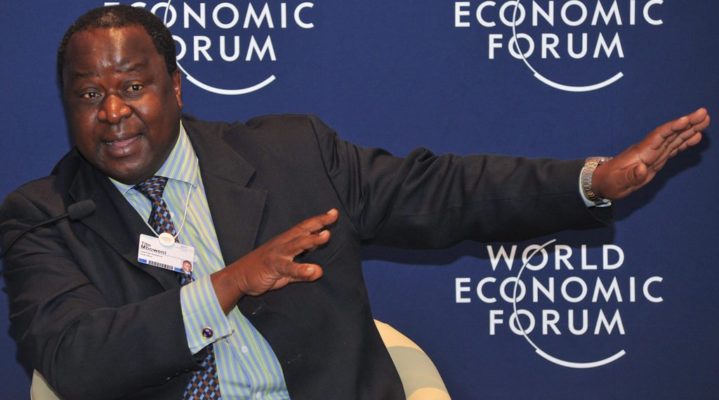 After serving the Reserve Bank in the capacity of the Governor's advisor for one year, Tito Mboweni became the 8th Governor of the Reserve Bank in 1999. While serving as Governor, he played a major role in helping the bank gain price stability. His tenure as the Governor of the Reserve Bank lasted from 1999 to 2009, and while there, he was elected as vice-chancellor in the University of the North-West. On the 23rd of February 2003, he became the university's chancellor.
During his tenure as the Governor of the Reserve Bank, Tito Mboweni's impact and contribution gained him respect and recognition in South Africa and internationally. His efforts are reflected in his paycheck – salary and other benefits. As of 2007, he received a monthly salary of R2,976,000, which was later increased to R3,796,000.
In 2018, Tito Mboweni Was Appointed As The New Finance Minister
Following the resignation of Nhlanhla Nene, the former Minister of Finance, after acknowledging that he had visited the controversial Gupta family, South Africa's president, Cyril Ramaphosa, appointed Tito Mboweni as the new Minister of Finance and member of his cabinet. His tenure as the Minister of Finance has not been so rosy when it has to do with his relationship with the ANC.
His 2019 economic recovery growth strategy was not accepted by the South African Communist Party (SACP) and Congress of South African Trade Unions (COSATU) because they feel the plan is too liberal and should have been discussed with the cabinet members first. It was also criticized by the public sector. In the words of the Telkom Group CEO, Sipho Maseko, Tito Mboweni's Economic Recovery Growth Plans were 'ill-thought out.'
Despite this backlash, members of the private sector bought into the plan. According to CEO of Bridgement, Daniel Goldberg, the proposal was a definite step towards getting the economy back on track. Tito Mboweni's current salary as the country's Minister of Finance is unknown, but we know that as a member of the president's cabinet, he is obviously well paid.
Tito Mboweni Proposed A Controversial Wage Bill In 2020
In February 2020, while presenting his 2020/2021 financial budget to the South African Parliament, Tito Mboweni proposed that the Civil Service wage package should be reduced by R160 billion. According to his budget, the Civil Service wage should be reduced by R37.8 billion by March 2021, and by the end of March 2022, it should have been reduced by R54.9 billion, and then in March 2023, another R67.5 billion reduction should have been made.
He also added that there will be no salary increase for Judges in 2021 and that the salaries of MECs, Ministers, and Premiers will be reduced. Part of his plan was to introduce a Zero-based budget system to avoid a sovereign debt crisis by 2024. Still, in 2020, Tito Mboweni posted a tweet regarding the removal of Denny Kalyalya, Zimbabwe's former Central Bank governor, from office.
The tweet did not go down well with the South African government, and he was strongly reprimanded. The presidency released a statement stating that Tito Mboweni's tweet does not depict the views of the South African government and its people.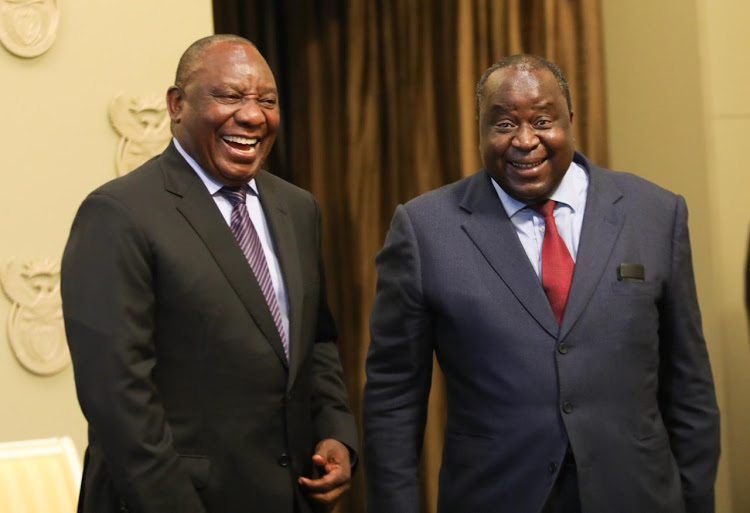 Tito Mboweni, on his end, deleted the controversial tweet where he demanded reasons for the Governor's sack. Yet, in another tweet, Tito stated that the Central Bank needed to be independent.
Tito Mboweni Has Also Worked Into The Private Sector
Aside from the political and government positions Tito Mboweni has held and is still holding, he has also worked with companies in the private sector. In June 2010, after his tenure as the Governor of the Reserve Bank, he was appointed as the international advisor to Goldman Sachs International, where he was responsible for advising the firm on business development opportunities, especially in South Africa and sub-Saharan Africa.
He is also the chairman of bullion producer AngloGold Ashanti and part of the Board of Directors of other companies. The financial remuneration he receives from his involvement in the private sector is unknown. But like his political positions, Tito Mboweni's private businesses have also contributed to his net worth.
He also serves as an ex-Officio Member of the Board of Governors in World Bank and a member of the Joint World Bank-IMF Development Committee, and both positions were attained in 2018. Also, since 2015, he has been a member of the Asia School of Business' Board of Directors. His earning from all these exploits are unknown, but they certainly contribute to Tito Mboweni's net worth.
Tito Mboweni Earned A Degree in Economics and Political Science At The National University of Lesotho
To attain the height Tito Mboweni has attained in his career, you will agree that some academic qualifications are paramount, and Tito Mboweni is fully qualified on this note, as we earlier stated. Between 1979 and 1980, Tito Mboweni got admitted into the University of the North to study Commerce, but due to his going into exile, he had to drop out of school in 1980.
While in exile at Lesotho, he gained admission into the National University of Lesotho to study Economics and Political Science. In 1985, he earned his first degree in Economics and Political Science. He furthered his education by earning a Master's degree in Economics from the University of East Anglia in England. These qualifications make him suitable for all positions he has held since 1994 till date.
In 2001, while serving as the Governor of the Reserve Bank, he was awarded an Honorary Doctorate of Economics from the University of Natal. From 2002 and 2003, he was appointed Honorary Professor of Economics at the University of South Africa, and from April 1, 2002, to March 31, 2005, he was appointed as Governor Professor Extraordinary in Economics. In 2015, he was awarded Honorary Professor, School of Economic and Business Sciences from the University of the Witwatersrand.