Mamphela Ramphele is a South African politician, an anti-apartheid activist, academic, a businesswoman, and medical practitioner. She is known for several things, including being a partner of anti-apartheid activist Steve Biko.
If you've ever heard about Mamphela Ramphele, then you probably know that she is 65 years old, an anti-apartheid activist, a businesswoman and an academic. You also most likely know her as a partner of the legendary anti-apartheid icon Steve Biko. But that is just the tip of the iceberg. There is much more than you don't know. Here are 10 Things you didn't know about her.
Summary of Mamphela Ramphele's Biography
Full name: Mamphela Aletta Ramphele
Gender: Female
Date of birth: 28 December 1947
Place of Birth: Bochum, South Africa
Mamphela Ramphele's Age: 75 years old
Ethnicity: African
Nationality: South African
Zodiac Sign: Capricorn
Sexual Orientation: Straight
Marital Status: Unmarried
Domestic Partner: Steve Biko
Mamphela Ramphele's Children: Hlumelo Biko
Mamphela Ramphele's Parents: Rangoato Rahab, Pitsi Eliphaz Ramphele
Education: University of Cape Town, University of Natal
Mamphela Ramphele's Net worth: USD 5.3 million (est.)
Famous for: Anti-apartheid activist, Agang South Africa, Former Managing Director of the World Bank, etc.
Mamphela Ramphele's Twitter: @MamphelaR
1. Her Mother
You probably know that Mamphela Ramphele was born to Pitsi Eliphaz and Rangoato Rahab, who were both school teachers. What you probably don't know is that Ramphele's mother, Rangoato Rahab was an activist in her own way. Rahab lived in a society which oppressed women. One of the oppression was through denying them the opportunity to eat meat. While all the other dishes were prepared by women, meat was prepared by men. It was only after the men had eaten their full, that the leftovers were given to women and children. Rahab defied this tradition! She would go to the pot where men were cooking meat, scoop out some pieces and give it to the children. Other women began emulating her, and that discriminatory tradition was kicked out of the village. Ramphele obviously learned her first lessons in activism from her mother.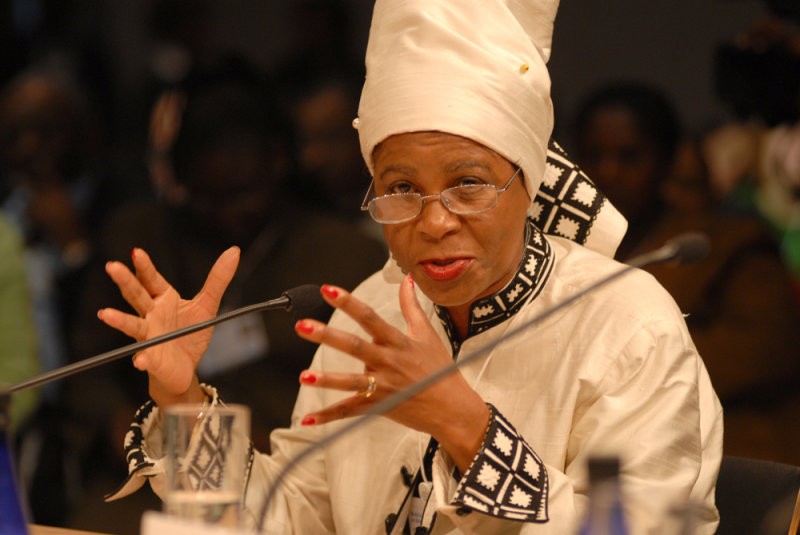 2. Family Tragedy
Most people imagine that the greatest tragedy Ramphele faced was the death of Steve Biko in 1977. This would make sense, given the fact that she was pregnant with his child, Hlumelo Biko. However, to Ramphele, her greatest tragedy was the death of her firstborn, Lerato Biko. She contracted pneumonia at just 2 months old, and died in 1974. She attributed the death to living in a country where "the health system was not responsive". And so, she attributes her effort in promoting community health initiatives as driven to ensure that no parent experiences the pain she went through.
3. The Pioneer
Mamphela Ramphele is a pioneer on very many fronts. She is the first black woman to ever hold a Vice Chancellor position in a South African University. She is the first South African to ever be appointed as a World Bank Managing Director. Her Zenimpholo Community Health Center, founded in 1975 was one of the first health services outside the South African public sector. She was also one of the first people detained under section 10 of the Terrorism Act in 1976.
4. The 55th Greatest South African
In 2004, the South African television channel SABC compiled a list of "Top 100 Greatest South Africans of All Time". The list was compiled through an informal poll in which the South African public participated. People sent their nominations via telephone, SMS and online on the TV website. When the list was compiled, Ramphele was number 55. Other prominent South Africans on the list were Nelson Mandela (who topped the list), Desmond Tutu, Steve Biko, songstress Brenda Fassie and 19th Century warrior king Shaka Zulu.
See Also: Top 500+ Most Popular South Africans Ever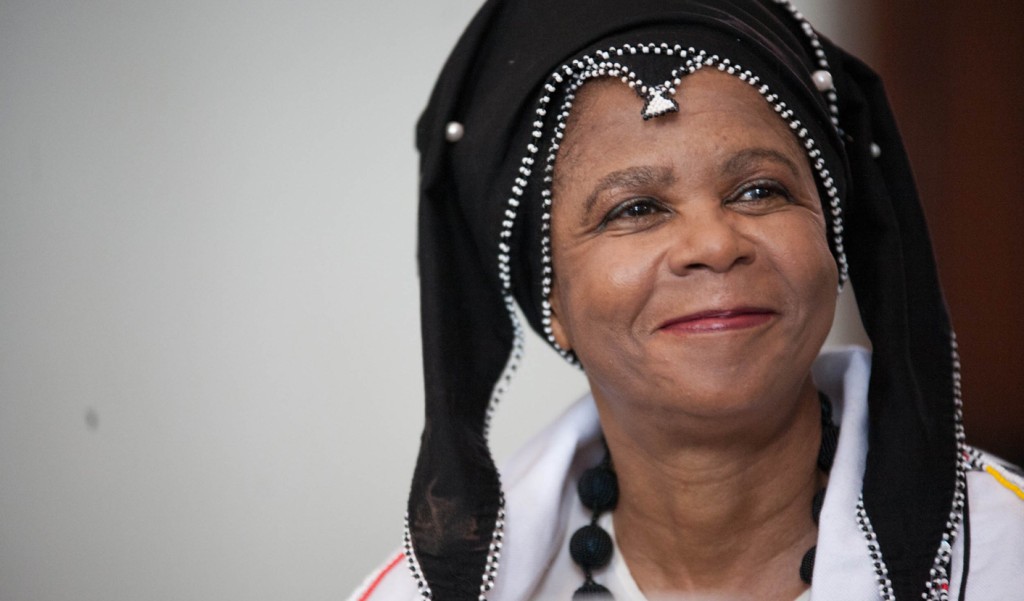 5. A Secret Lover?
Everyone knows that Mamphela was a partner to Steve Biko, and had two children with him. However, in an interview published in New Statesman on 24th, July 2013, she revealed something quite shocking. When asked whether she has any regrets in life, she said: "The biggest mistake I ever made was to marry someone while I was in love with another man".
6. Honorary Degrees
Mamphela Ramphele is one of the most decorated women in Africa. She has received a total of 18 honorary degrees from Universities in South Africa, United States, England, The Netherlands, and many other countries. She has also received numerous awards.
7. Legion of Honor
On 28th February, Mamphela Ramphele was inducted as an Officer in the Legion of Honor. The Legion of Honor is the highest French distinction, created to honour those who exhibit the virtues and values of the French Revolution.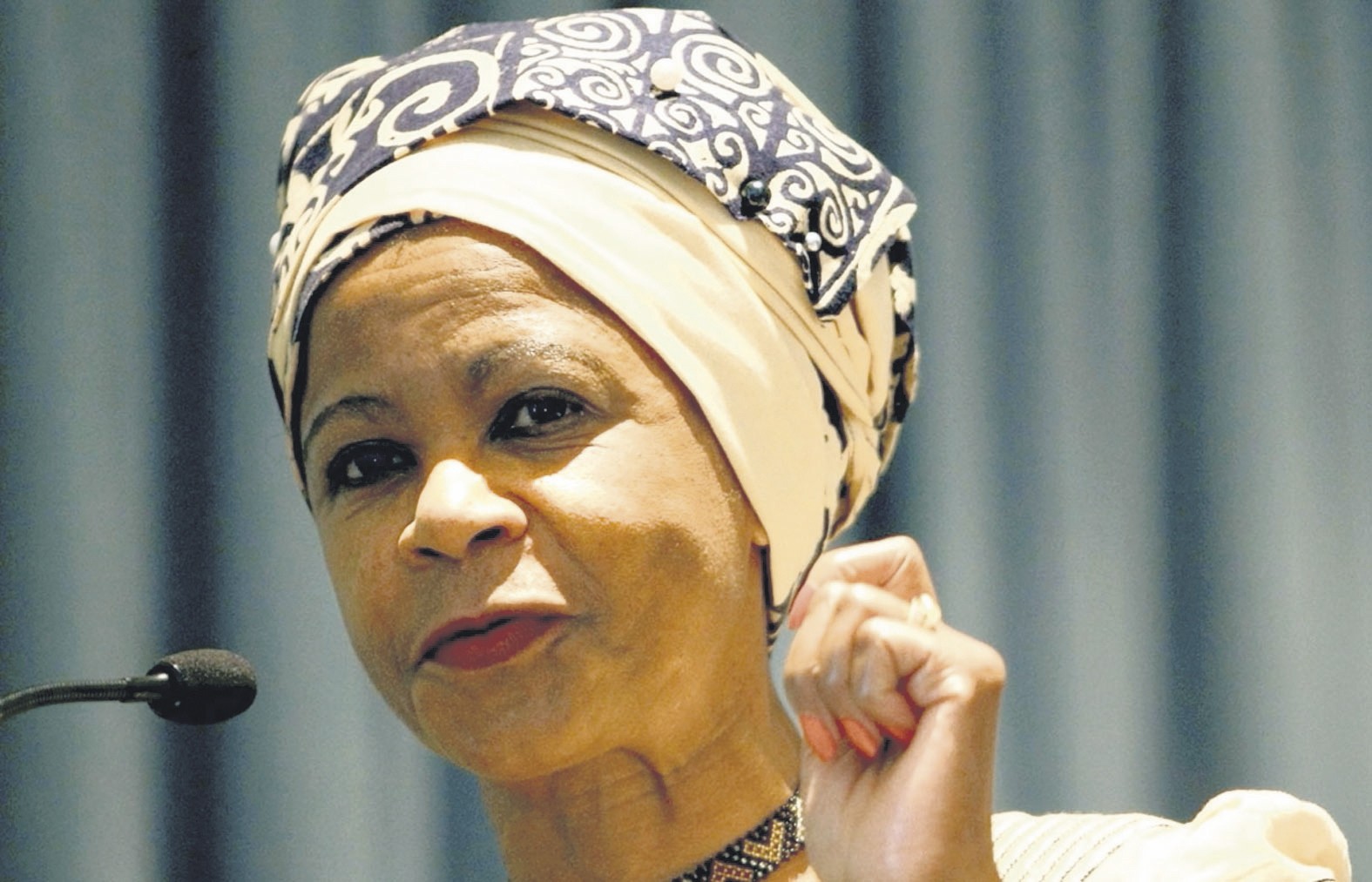 8. Agang
In February 2013, Mamphela Ramphele launched "Agang" (Sotho word for "build") in Pretoria. Most people take it for a political party created to challenge the ANC. She has even been accused of "preying" on the legacy of Steve Biko for her own selfish ambitions. But to Ramphele, Agang is not a political party. It is "an awakening of citizens to take back our freedom, dignity, and country".
9. Presidential Candidate
Mamphela Ramphele recently revealed that she intends to contest in the 2014 presidential elections. She later changed her mind and decided not to run as the Democratic Alliance's presidential candidate
10. Net Worth
Mamphela Ramphele is rumoured to be worth around R55 million (around USD 5.3 million). Her house in Camps Bay is worth R10 million (USD 970,000). Her major assets are indirect holdings. She has R30 million (USD 2.9 million) held in a family trust, and R11 million (USD 1.06 million) held in an investment trust. She is also a shareholder in a number of gold mines including Sibanye Gold and Anglo-American Gold Fields.