When you talk about the people who took part in South Africa's struggle for independence, one person that stands out from the rest is Steve Biko. Biko was iconic in the painful and bloody struggle for South Africa independence and his works still remain evident not just in South Africa, but also in the entire African continent. Stephen Bantu Biko was an anti-apartheid activist in South Africa in the 1960s and 1970s. He was not alone in forging the Black Consciousness Movement  (BCM); he was, nevertheless, its most prominent leader, who, with others guided the movement of student discontent into a political force unprecedented in the history of South Africa. However, many people appear not to fully understand Steve Biko.
See Our List of 500+ Famous South Africans Ever
Who Is Steve Biko? Biography & Family Facts
Though many people think that Steve Biko hails from Soweto, the argument is incorrect. Steve Biko was born on 18 December 1946 in Tarkastard, Eastern Cape at his grandmother's house. Biko's parents Mzingaye Mattew Biko and Alice 'Mamcete' Biko never stayed one place. They relocated severally since Mzingaye worked as a Police officer. When they finally moved to King William's Town – where Steve Biko also grew up until the time he started fighting colonialists – his dad resigned from the police force and worked as a clerk. His mom worked for local white households and later became a cook at Grey Hospital in the same neighbourhood. It is this upbringing that made him understand the ways of the whites and what his black counterparts were missing.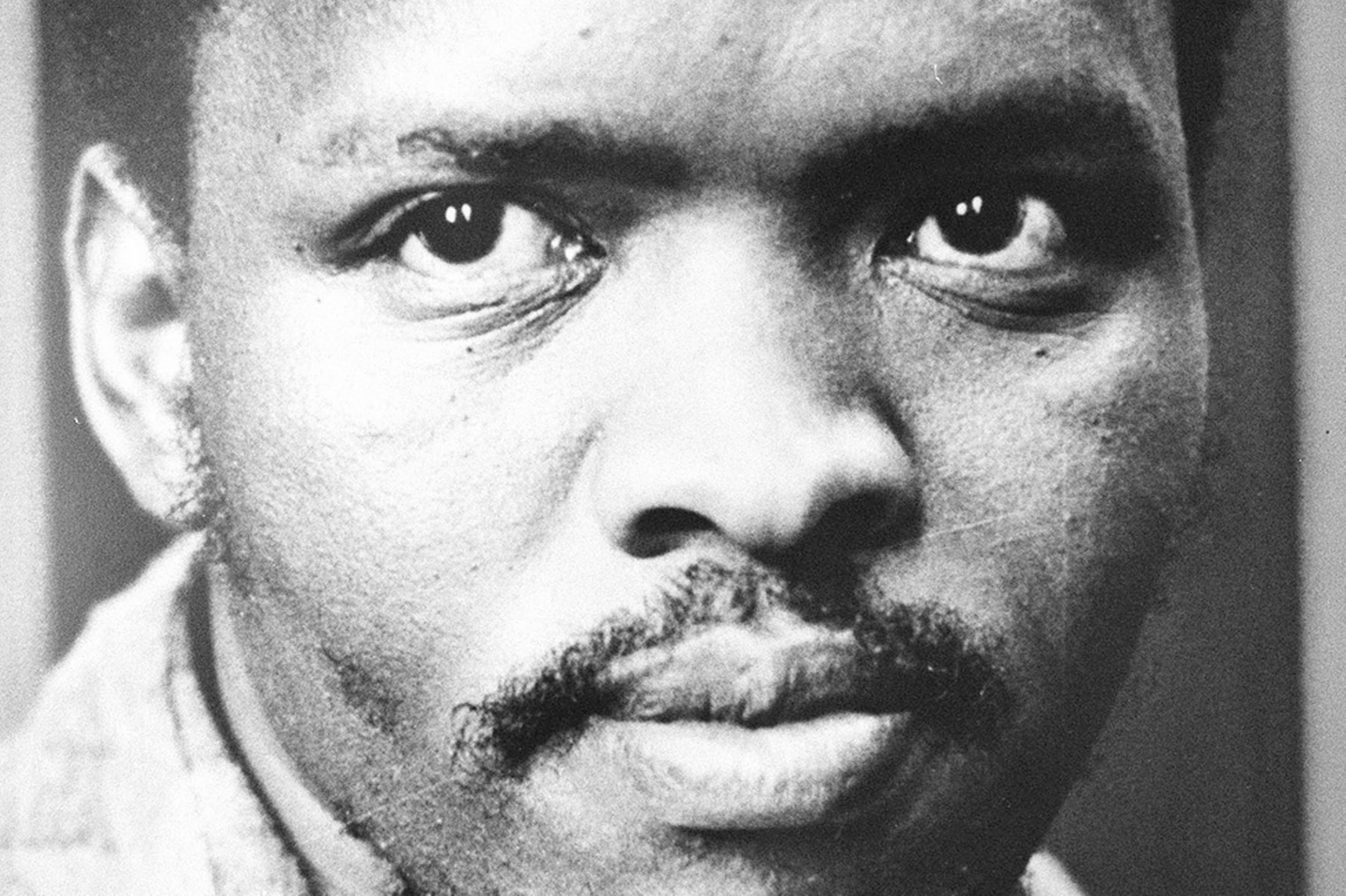 Things seemed good for his family despite living in a neighbourhood where four families had to share one toilet and one water supply.  However, darkness crept in when his dad died.  Barely four years during this time,  he was not only deprived of the opportunity to know his dad well-enough, he had to grow up in a difficult situation as his mother struggled hard to make ends meet.
Steve was third child of his parents and like many poor Xhosa families in South Africa by then, his mother had a lot of difficulties bringing them up. Growing up, the other children in the neighbourhood including his siblings saw Steve Bantu Biko as a great inspiration because of the many problems they were going through. He schooled at St. Andrews Primary School and then moved to Charles Higher Primary School in Ginsberg. Later on, he enrolled in Forbes Grant Secondary School in the township before receiving a bursary that enabled him further his education at Lovedale in Eastern Cape.
He began his fight for his people quite early. While in Lovedale secondary school, Steve's involvement in politics started as he caused several riots against the racist whites. However, he was expelled from the school because of his political affiliation.
Steve Biko won a scholarship to study at St. Francis College in Natal. This granted him a great opportunity to sharpen his skills in fighting colonialists. As the school's student leader, Steve Biko had the best platform to identify the most effective people to collaborate with in rooting out apartheid regime.  When it was time to go the university, Steve Biko joined non-European section of the University of Natal Medical School in Wentworth, Durban. He was elected the Student Representative Council (SRC) shortly after his arrival to the school.
Because of his involvement and special understanding of South African problems, Biko founded SASO, which became the first all-Black Organization of South African Students. This organization had the main goal which was to increase the awareness to South Africans about the problems that were affecting them. He made the first conclusion that apartheid caused psychological problems to those affected.
The works of Steve Biko during his time in College attracted a lot of attention from the government and the problem had to be recognized. This does not mean that the government did not understand the problem, but it started realizing the impact of the rising pressure about black oppression.
Perceived as a terrorist, the government banned SASO. But even after the ban, Steve Biko fight for freedom of his people didn't get killed. He continued to address gatherings in different forums without being authorized. He even had a publication, "frank talk" that attracted a lot of readers. It is during this period that many freedom fighters also emerged to fight for their country.
Since he was becoming a threat to the then government for his freedom fight and encouragement of struggle for independence Biko was labelled a terrorist and was arrested in 1978 under the terrorism act. His arrest is reported to have made over 40,000 South Africans to lose freedom.
Steve Biko Assassination and Death
After his arrest, Steve Biko was to be held indefinitely under the terrorism act in place in South Africa. Biko was held for 24 days in Jail. During this time, he was tortured so much that he became unconscious and was never allowed to seek medical attention. It was only after he became unconscious and nearing death that police allowed medical help for him. He died on 12 September, 1977 in jail because of violence and torture by police. Some findings said he suffered three brain lesions that resulted in a big brain haemorrhage. Other tests showed blood cells had entered Biko's spinal fluid. In all, autopsy showed that he had severe brain injury caused by the centralisation of the blood circulation to a massive extent that led to intravascular blood coagulation, uremia and acute kidney failure.
After his death from long torture in the hands of police, the government lied about the cause of his death. It indicated that he was on hunger strike when death occurred. Again, government said police had to torture  him after he tried attacking one of them with a chair. This was meant to remove any blame and even lower the risk of unrest among the blacks in South Africa.