Steve Biko (18 December 1946 – 12 September 1977) was a South African anti-apartheid activist in the 1960s and 1970s. He founded the Black Consciousness Movement and is remembered as one of the key players in ending apartheid in South Africa. Steve Biko's wife was Ntsiki Mashalaba and together, they had two children: Nkosinathi and Samora.
When you talk about the people who took part in South Africa's struggle for independence, one person that stands out from the rest is Steve Biko. Biko was iconic in the painful and bloody struggle for South Africa's independence and his works still remain evident not just in South Africa, but also in the entire African continent.
Stephen Bantu Biko was an anti-apartheid activist in South Africa in the 1960s and 1970s. He was not alone in forging the Black Consciousness Movement  (BCM); he was, nevertheless, its most prominent leader, who, with others guided the movement of student discontent into a political force unprecedented in the history of South Africa. However, many people appear not to fully understand Steve Biko.
Summary of Steve Biko's Biography
Full name: Stephen Bantu Biko
Nickname: Steve Biko
Gender: Male
Date of birth: 18 December 1946
Place of Birth: Tarkastad, Eastern Cape, South Africa
Died: 12 September 1977
Place of Death: Pretoria, South Africa
Ethnicity: Black
Nationality: South African
Zodiac Sign: Sagittarius
Sexual Orientation: Straight
Marital Status: Married
Steve Biko's Wife: Ntsiki Mashalaba ​(m. 1970)​
Partner: Mamphela Ramphele
Steve Biko's Children: 5, including Hlumelo Biko
Steve Biko's Parents: Mzingaye Mathew Biko and Alice 'Mamcete' Biko,
Siblings: Bukelwa, Khaya, and Nobandile
Steve Biko's Height:  Over six feet tall
Famous for: Being a major figure in bringing about the end of apartheid
Steve Biko's Early Life Was In An Unjust South Africa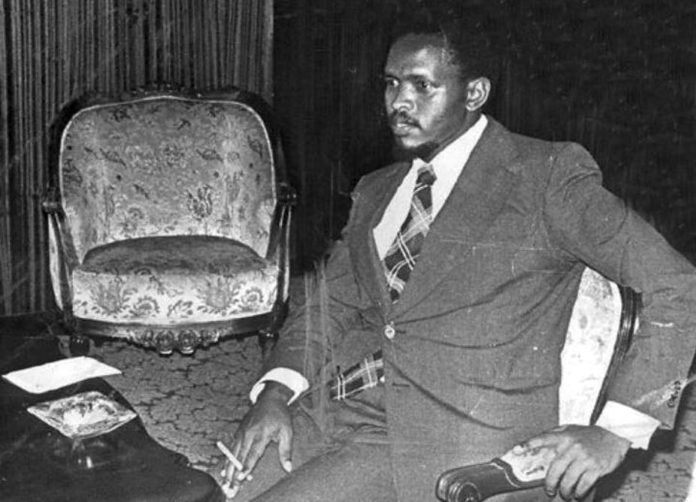 Though many people think that Steve Biko hails from Soweto, the argument is incorrect. He was born on 18 December 1946 in Tarkastard, Eastern Cape at his grandmother's house. Biko's parents Mzingaye Mattew Biko and Alice 'Mamcete' Biko never stayed in one place. They always moved from place to place as a result of Mzingaye work as a Police officer.
When they finally moved to King William's Town – where Steve Biko also grew up until the time he started fighting colonialists – his dad resigned from the police force and worked as a clerk. His mom worked for local white households and later became a cook at Grey Hospital in the same neighbourhood. It is this upbringing that made him understand the ways of the whites and what his black counterparts were missing.
Things seemed good for his family despite living in a neighbourhood where four families had to share one toilet and one water supply but darkness crept in when his dad died.  Barely four years during this time, he was not only deprived of the opportunity to know his dad well enough, but he also had to grow up in a difficult situation as his mother struggled hard to make ends meet.
Steve was the third child of his parents and like many poor Xhosa families in South Africa by then, his mother had a lot of difficulties bringing them up. Growing up, the other children in the neighbourhood including his siblings saw Steve Bantu Biko as a great inspiration because of the many problems they were going through. He schooled at St. Andrews Primary School and then moved to Charles Higher Primary School in Ginsberg. Later on, he enrolled in Forbes Grant Secondary School in the township before receiving a bursary that enabled him further his education at Lovedale in Eastern Cape.
He began his fight for his people quite early. While at Lovedale secondary school, Steve's involvement in politics started as he caused several riots against the racist whites. However, he was expelled from school because of his political affiliation.
Steve Biko won a scholarship to study at St. Francis College in Natal. This granted him a great opportunity to sharpen his skills in fighting colonialists. As the school's student leader, Steve Biko had the best platform to identify the most effective people to collaborate within rooting out the apartheid regime.  When it was time to go the university, Steve Biko joined the non-European section of the University of Natal Medical School in Wentworth, Durban. He was elected the Student Representative Council (SRC) shortly after his arrival at the school.
Because of his involvement and special understanding of South African problems, Biko founded SASO, which became the first all-Black Organization of South African Students. This organization had the main goal which was to increase the awareness to South Africans about the problems that were affecting them. He made the first conclusion that apartheid caused psychological problems to those affected.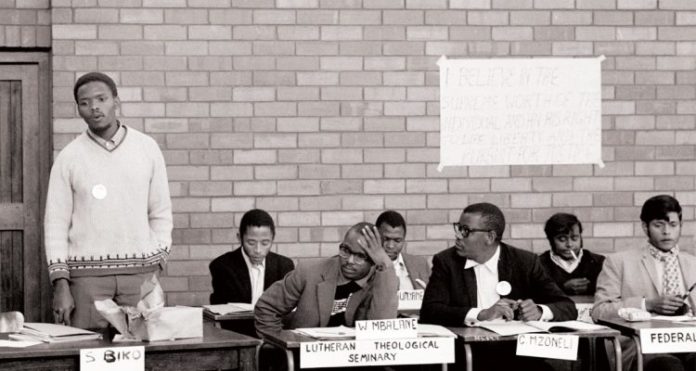 The works of Steve Biko during his time in College attracted a lot of attention from the government and the problem had to be recognized. This does not mean that the government did not understand the problem, but it started realizing the impact of the rising pressure on black oppression.
He would join forces with others to form the Black Consciousness Movement (BCM) which he would come to be at the forefront. His idea behind the movement was to get Africans to take pride in their culture and emancipate themselves from oppression by white racists. His famous slogan was "black is beautiful." Biko also used the movement to fight the apartheid regime in the country.
Perceived as a terrorist, the government banned SASO. But even after the ban, Steve Biko's fight for freedom of his people didn't get killed. He continued to address gatherings in different forums without being authorized. He even had a publication, "frank talk" that attracted a lot of readers. It was during this period that many freedom fighters also emerged to fight for their country.
Since he was becoming a threat to the then government for his freedom fight and encouragement of struggle for independence Biko was labelled a terrorist and was arrested in 1978 under the terrorism act. His arrest is reported to have made over 40,000 South Africans to lose freedom.
Before this time, Biko and other political associates had already been banned from moving to other parts of the country as well as public statements. He was not allowed to give any speech or talk to more than one person at a time. Biko would go on to continue with local activism even after the restriction. He was arrested many times, but this did not get him to stop.
In spite of the ban and restriction according to which he could not leave King William's Town, Biko decided to travel to Cape Town for a meeting with Neville Alexander, Unity Movement leader, because the BCM had some issues he hoped to solve. Alexander refused to make it to the meeting fearing that he was been monitored, and so while Biko and his friend who accompanied him,  Peter Jones, were on their way back to King William's Town they met a police roadblock and the two men were arrested.
Steve Biko Was Assassinated By The Afrikaner Police In The Apartheid Era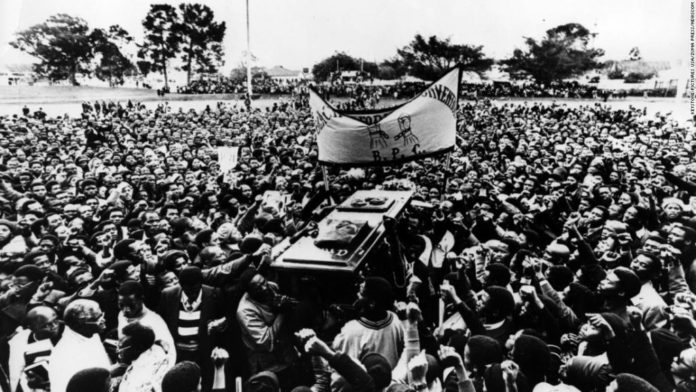 After his arrest, Steve Biko was to be held indefinitely under the terrorism act in place in South Africa at the Walmer police station in Port Elizabeth. Biko was held for 24 days in Jail. During this time, he was tortured so much that he became unconscious and was never allowed to seek medical attention. It was only after he became unconscious and nearing death that police allowed medical help for him.
The next time he would be seen was naked on and shackled outside a hospital in Pretoria. By this time, he had already suffered torture and various inhumane treatment from the police.
He died on 12 September 1977 in jail because of violence and torture by the police. Some findings said he suffered three brain lesions that resulted in a big brain hemorrhage. Other tests showed blood cells had entered Biko's spinal fluid. In all, the autopsy showed that he had severe brain injury caused by the centralization of the blood circulation to a massive extent that led to intravascular blood coagulation, uremia, and acute kidney failure.
Initially, it was reported by the government that what killed the revered anti-apartheid activist was the hunger strike he embarked on. However, a young journalist who worked for Rand Daily Mail, Helen Zille and her editor Allister Sparks, decided to dig into circumstances leading to his death, after believing the government was lying. They would come to uncover that the Black Consciousness leader was, in fact, tortured to death.
It's a day yet again we celebrate a Father, a leader and indeed a true son of the soil. 42 years later you are still in our thoughts Dad. pic.twitter.com/OWOBKW9fYD

— Samora Biko (@samorabiko) September 12, 2019
Again, the government said police had to torture him after he tried attacking one of them with a chair. This was meant to remove any blame and even lower the risk of unrest among the blacks in South Africa. Before him, there were a number of other political prisoners that were murdered in police custody.
At first, all the policemen involved in the murder were cleared of any wrongdoing but after apartheid was abolished, five policemen came before the Truth and Reconciliation Commission (TRC), where they confessed to killing the activist. They requested amnesty but this was turned down in 1999. The policemen involved in the tragic and sad event are Daniel Petrus Siebert, Jacobus Johannes Oosthuysen Beneke and Rubin Marx. There was also a major in the South African Security Police, Harold Snyman, who had died before the amnesty was denied in 1997. They were denied amnesty because according to the commission, their action had no political objective. More so, there were doubts that the men were not telling the entire truth about what actually happened before the death of Biko.
Seen as a martyr for South African black nationalism, his funeral attracted more than 22,000 South Africans who came together to pay their last respect. He was laid to rest in a cemetery in Ginsberg, Eastern Cape.
Steve Biko Left Behind a Wife, Ntsiki Mashalaba, and a Complex Love Life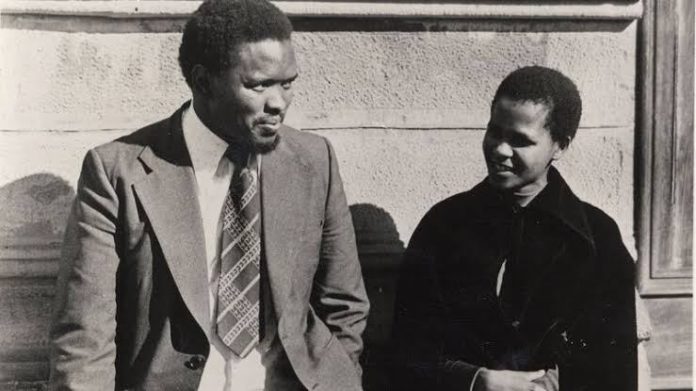 At the time of Steve Biko's death, he was married to Ntsiki Mashalaba, but the marriage was not in the best of states as his wife was already in the process of divorcing him. The two got married in 1970. The marriage was blessed with two kids; Nkosinathi and Samora, but it was far from perfect as Biko was a serial adulterer. Before too long, Ntsiki decided she had had enough of the man and decided to get separated from him. But for his death, it has been claimed the two would have been divorced.
Even before marrying Ntsiki, Biko had first met a woman named Mamphela Ramphele while he was still a student at the University of Natal Medical School. That was sometime around 1969. Although the two fell in love, Mamphela was already in a serious relationship with another man; Dick Mmabane who was with her for many years. She proceeded to marry Dick and Steve who felt broken, gave up all hopes on romantic relationships, and so decided to get married, settle down, and continue with activism.
Only a year into her marriage, Mamphela Ramphele and Dick were separated and she would later end up going out with Biko. The two had two kids, Lerato Biko and Hlumelo Biko. More than just a medical doctor, Mamphela is also a businesswoman and an activist against apartheid. In 2013, she founded the political party, Agang South Africa which unfortunately, has still not gained any significant grounds.
There were other women in the life of the tall well-built, and handsome Steve Biko apart from his wife and Ramphele. Among them was a woman whose name was given as Lorraine Tabane. Although there was no so much information about their time together, it produced a daughter, Motlatsi Biko.
He Did Not Get To Meet All His Children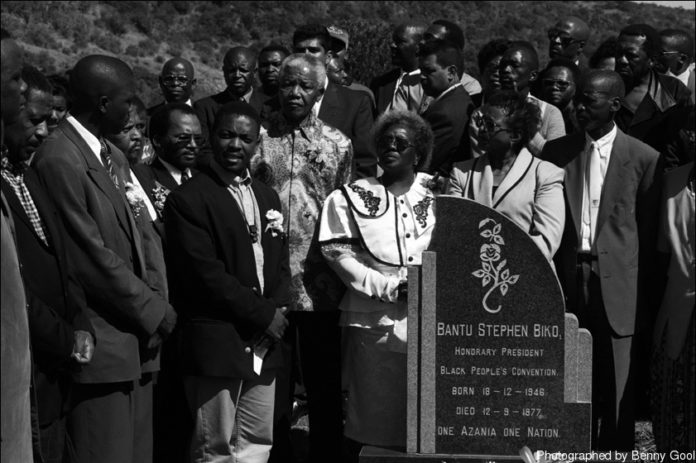 From his relationships, Steve Biko had a total of 5 children. His first child, Nkosinathi Biko was born to him by his wife in 1971. He is a graduate of the University of Cape Town where he obtained a degree in Social Science (Economics)after which he got a Postgraduate Diploma in Marketing Management. He also went to the University of the Witwatersrand where he  Property Development and Finance. Nkosinathi served as the Ceo of the Steve Biko Foundation which he also founded. The late anti-apartheid activist's second son with his wife, Samora Biko, was born in 1975.
As stated Biko also had two children with Mamphela Ramphele; Lerato Biko who was born in 1974 and Hlumelo Biko who was born in 1978. Lerato did not live for more than 2 months as she contracted pneumonia which later cost her life. Hlumelo, on the other hand, did not get to see his father or feel his touch as his mother was still pregnant with him when Biko was murdered.
His other child, Motlatsi Biko was born in 1977 to the least known woman he had an affair with, Lorraine Tabane. Motlatsi has also maintained a very private life so much that nothing of significance is known about her.