South Africa has been known to harbour famous heroes. Most of these heroes have always been celebrated and taken to be the most adorable icons in the country as well as the world. Among these heroes is Archbishop Desmond Tutu. He is a person who is recognized even by little children school children. So, who is this just icon and what in history can one learn of him? This article will give you some remarkable things you didn't know about one of the most notable figures of the twentieth century – Archbishop Desmond Tutu
Desmond Mpilo Tutu is a South African social activist who was born on 7th October, the year 1931. His father was a teacher and his mother was a cook and cleaner. Tutu desired to become a doctor but unfortunately, his parents could not afford to pay for his tuition. For this reason, he followed his father's footsteps and became a teacher. During his youth, the country was full of racism where black Africans were denied their rights, including the right to vote. However, Tutu resolved to make the best of the situation and managed to stay happy.
10 Remarkable Facts You Didn't Know About Archbishop Desmond Tutu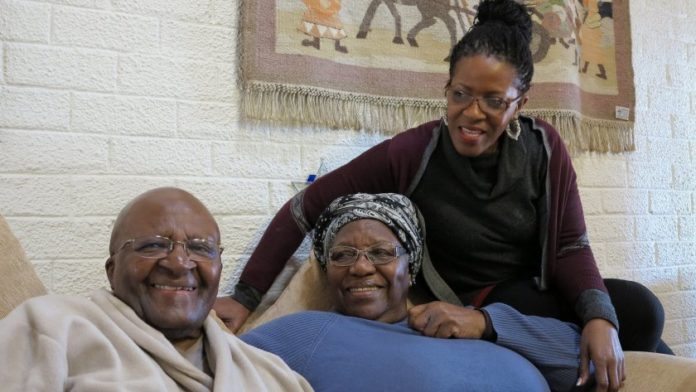 1. After obtaining an education, Archbishop Desmond Tutu later returned to his birth town. Here, he used his lectures to bring to light the wretched conditions of the black populace in the country.
2. He served as a university lecturer at the University of Lesotho in Botswana, from 1970 to the year 1974. Later, he was chosen as the Anglican Dean of Johannesburg in the year 1975. This position gave him a weapon he could use to defy the white rule visibly. From there, Desmond Tutu gained other positions like the Bishop of Lesotho in 1978, the Secretary-General of SA Council of Churches and the Archbishop of Cape Town in South Africa.
See Also: 10 Remarkable Facts You Didn't Know About Nelson Mandela
3. Another main role he played in the country is being the chairperson of TRC or Truth & Reconciliation Commission. Archbishop Desmond Tutu was appointed to this position by the first black President in South Africa, Nelson Mandela. For him to devote his time to this new spot, he retired from the Archbishop position in 1996.
4. Tutu was diagnosed with prostate cancer, which drained him up a little bit. He actually announced that he would be undergoing several months of treatment in the United States, but he still continued to work for the commission. Presently, he still suffers from cancer, although he travels expansively across diverse places working for fair causes.
5. One particular place he once visited was Gaza. He was there on a UN mission where he investigated the killing of twenty-one Palestinian inhabitants, by Israeli shelling. This was in November, the year 2006. This and other peaceful missions earned him one of the most important and famous awards, the Lincoln Leadership Prize in the year 2008.
6. Being the very first black Archbishop of Cape Town, he stood up for all black South Africans as their spokesperson to fight for their rights. For this reason, he has presently become a model of how to struggle for tolerance in the African society. This made him earn a couple of awards like the Nobel Peace Prize, in the year 1984 and the Pacem in Terris Award in the year 1987. Among them, he has also received the Presidential Medal of Freedom in the year 2009 and the Nautilus Book Award in the year 2010. All these awards are as a result of his hard work, perseverance and the desire to make South Africa a comfortable country to live in.
7. All the prizes he received not only served as a gesture of support to the bishop and to the SA Council of Churches but also to all people and groups who had their concerns over the fraternity, human dignity and democracy. The awards transformed the apartheid movement into a real international force that had deep sympathies across the globe. They opened doors to people who tended to go off the radar screen, bringing them back spectacularly. Desmond was also elevated to the status of one renowned world leader who would then be referred to as the "oracle" by all.
8. Throughout his grown-up days, Archbishop Mpilo Tutu has fought for a just and democratic society that has no racial divisions. He presently continues to struggle for the abolition of all South Africa's passport regulations, equal civil rights for everyone and a comparable education system. He fights for the stopping of the forced deportation of all citizens to their alleged homelands too. All this is due to what he has experienced in life over and over again, through the apartheid administration. Tutu has also compiled various books that contain all his speeches and sayings. They are actually there to remind all blacks in South African where they came from and how they came to find their peace through him.
9. Another interesting and notable fact about Tutu is that he married a woman known as Leah Nomalizo on 2nd July the year 1955. They were blessed with four children and still remain married up to today. Though he formally retired from all public life during the late 1990s, he later joined the Elders where he is the chairman. This is a group of weathered world leaders who include Kofi Annan, Nelson Mandela, Jimmy Carter and others. The group would normally meet to discuss various ways to uphold world peace and human rights.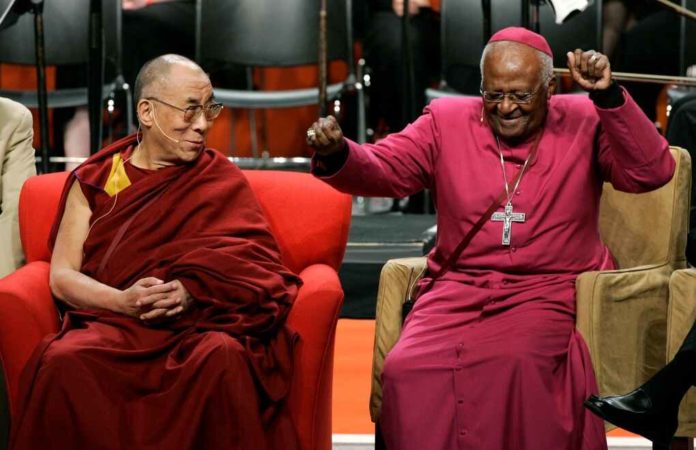 10. In conclusion, Archbishop Desmond Tutu stands among the world's most prime human rights activists like Martin Luther King Jr and Mohandas Gandhi. His knowledge reaches beyond all specific reasons for which he campaigned to speak for oppressed people. Conceivably, what makes him so inspirational is his unflinching buoyancy in the face of all overwhelming odds. He also has got a limitless faith in people to do well. One of his quotes that imply this is, "Despite all ghastliness in the entire world, all individuals are created for goodness." He goes further to say that not all people considered powerful are the military, but all who have a commitment to aim and make this world a better place. It is with no doubt that he is a great man who is still admired by many people across the world. He is definitely an iconic person that many young Africans can emulate.