Joyce Banda is one of the two African female presidents. Her presidency has been compared to that of former Nigerian president, Jonathan Goodluck. She was globally ranked at position 71 as the world's most influential female leader, and position 1 in Africa by the Forbes magazine. If you can't figure out who is being referred in the above statement, then you're yet to learn much about African current history. Joyce Banda, the second female president in Africa and the first female president of Malawi, is one of the extremely few formidable female leaders whose influence is not only felt in Africa, but also with the rest of the world. Joyce Banda is one of the acclaimed African female leaders who has defied the African stereotypes by fighting their way to acquire the top posts in Africa. But behind this powerful female president, there are 12 things that most people don't know. Let's find out what they are:
Joyce Banda of Malawi: 12 Things You Didn't Know About Her
1. She was Once a Victim of an Abusive Marriage:
Her first marriage to Roy Kachale, with whom they have three children, was an abusive one as described by her. In fact, that's what motivated her to get into politics. She's now married to her second husband, Richard Banda with whom they have a stable marriage.
2. She Once Lived in Kenya:
After getting married to Roy Kachale in 1975, she moved to Kenya to live with her first husband who at that time used to work in Nairobi. She divorced him in 1981 before going back to Malawi.
3. She's the first female president and, at the same time, the first female vice president of Malawi. Before she became the first female president in Malawi, she was the first female vice president under president Muthariki – 2009 to 2012.
4. She was Fired From Vice Presidency:
The former Malawian president fired her, but she continued to serve as the vice president as mandated by the constitution. She was even expelled from Democratic People's Party (DPP), which is the ruling party. This was after she had refused to endorse Peter Muthariki (President Muthariki's brother) as the party's presidential candidate in the next general election, 2014.
5. She Supports Gay Rights:
President Joyce Banda is among the few African presidents who support gay rights. Being the president of a country that was so much against homosexuality, Joyce Banda was quick to repeal all laws against same-sex marriages immediately she got into power.
6. She Had a Sour Relationship with the Former President:
President Muthariki's relationship with his vice president Joyce Banda was a tense one. According to President Banda, President Muthariki refused to keep his promise of supporting her for the presidency in the 2014 general election but instead opted to support his brother. This is what brew the animosity between the two.
7. She's not the Elected President of Malawi:
President Banda succeeded the former president after he died. She was appointed as the president of Malawi as mandated by the Malawian constitution, which allows the vice president to take over the presidency when the president is incapable of governing a country. She will be running for the presidency in 2014 for the first time.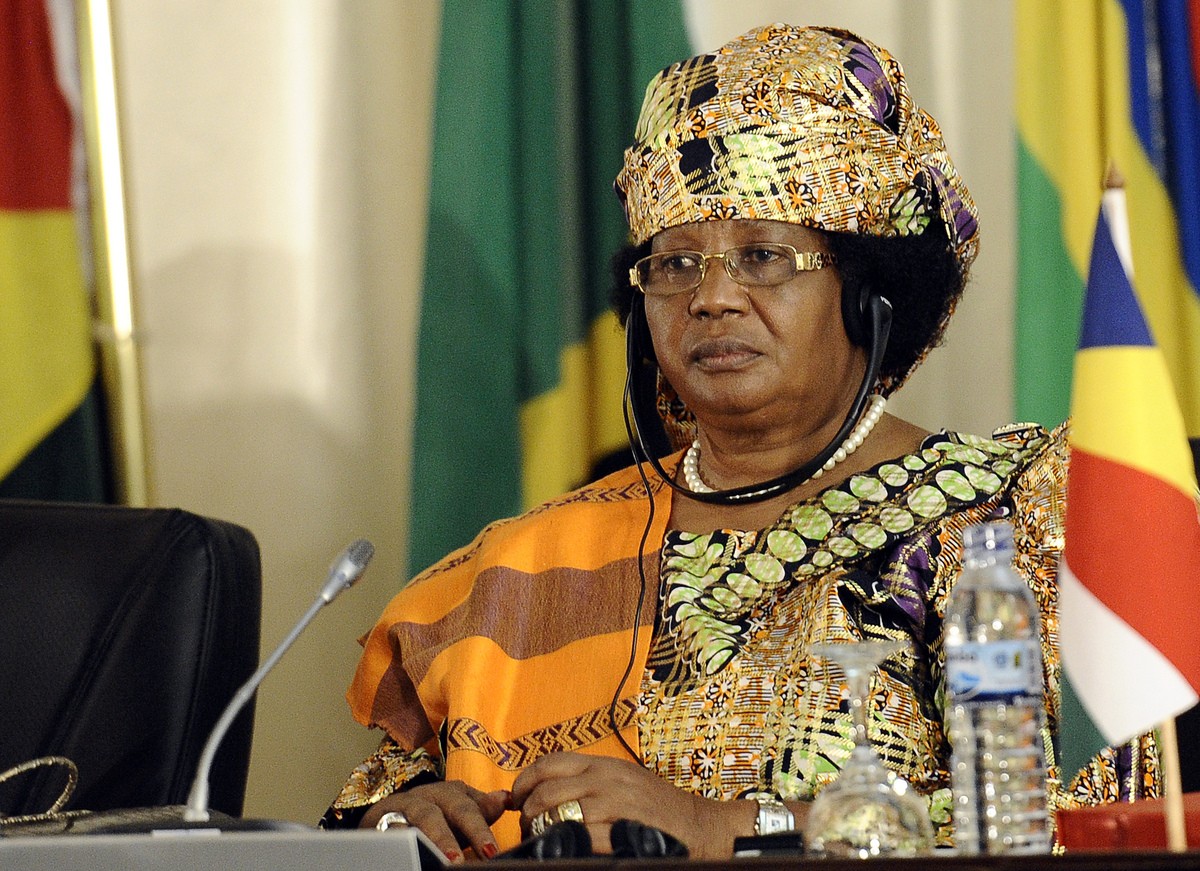 8. There was an Assassination Attempt on Her in 2011:
On November 19th, 2011, there was an assassination attempt on her. She only survived because the attackers picked the wrong car.
9. She Managed to Revive the Malawian Economy within a Year of Stepping into Power:
Her agenda was to create more employment opportunities for Malawian citizens as well as eradicate poverty by creating wealth. According to a vast majority of political analysts in Malawi, she has managed to accomplish much of what she had stated in her agenda.
10. She jump-started her career as a secretary before working her way to the top. She has a bachelor's degree from Columbus University in Early Childhood Education and a degree in gender studies from Atlantic International University. Apparently, she's doing a master's degree in Leadership from Royal Road University, Canada. In addition to that, she recently received an honorary doctorate from Jeonju University.
11. She Refused to Meet Madonna:
Once, Madonna made an announced visit to Africa where she wrote a shady letter to President Banda requesting to meet with her. President Banda turned down the request and even went ahead to disparage Madonna's attempts to make an unannounced visit to Malawi before proceeding to the village to dance with poor people.
12. She Initiated Several Grass Root Projects
She has initiated several grass root projects about policy change for women and children in Malawi. These include the 'Joyce Banda Foundation For Better Education', 'Young Women Leaders Network' and the 'National Association of Business Women'. In 1997, she awarded an African price of 'leadership for sustainable hunger end' alongside the president of Mozambique, Joaquim Chissano.