Bathabile Dlamini (born December 10, 1962; Age: 61 years old) is a South African politician who has managed to keep her family life away from the public. Details about her husband, children, and relationships are highly classified.
However, after paying for private security for her children in 2017, it became clear that she has children. One of them is a daughter named Skhumbuzo Dlamini, who became popular for her interest in entrepreneurship. As a politician, Bathabile Dlamini has served in different political capacities and is well known for her political prowess.
How Old is Bathabile Dlamini?
Bathabile Dlamini is 61 years old, having been born on December 10, 1962, in Nquthu, KwaZulu-natal, where she was raised. Dlamini studied Social Studies and holds a prestigious BA Arts degree from the University of Zululand.
She is a party member of the African National Congress (ANC) and has attained great heights in South Africa's politics and government. Bathabile Dlamini was once a Minister of Women in the Presidency and a one-time Minister of Social Development.
Dlamini has also held prominent roles within her party, the ANC. She has served as leader of the African National Congress Women's League (ANCWL). Currently, she serves as a member of the ANC national executives.
Who Is Bathabile Dlamini's Husband?
There are reports that Bathabile Dlamini has two children, one of whom is Skhumbuzo Mazibuko, but details about her husband or the father of her children remain a mystery. She is a mother of two children from her past relationships and entanglement, which she got separated from some years ago. It is unclear to the public whether Bathabile Dlamini was previously married.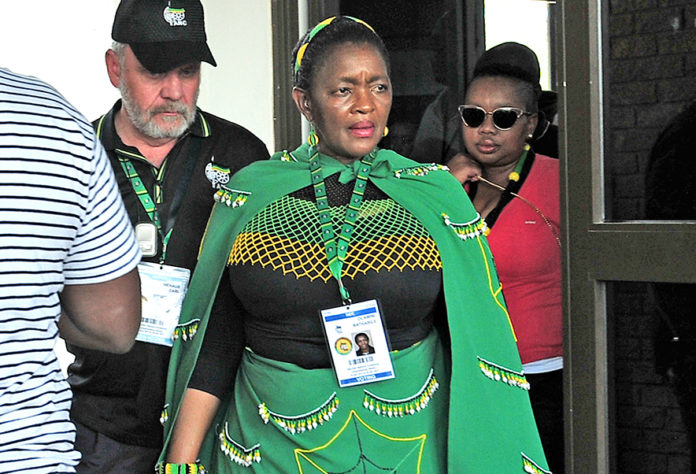 Despite being a renowned political figure in the country, Bathabile Dlamini has managed to keep her private life discreet.
Truth About Bathabile Dlamini's Daughter
We know that Bathabile Dlamini is a mother and has children, but better details about the said children are unknown. That notwithstanding, in recent times, one of her children named Skhumbuzo Dlamini has been in the spotlight. Unlike her mother, Skhumbuzo Dlamini seems to be taken a different route to be successful – the business route.
Bathabile Dlamini's daughter, Skhumbuzo, is the director of Unthombo Wabafazi Biz. Skhumbuzo co-owned the business with South African businesswoman Pearl Bhengu, and they got the business registered in July 2015, when Skhumbuzo was only 19 years old. Unfortunately, the business did not thrive.
There is not much information regarding the Bathabile family or Skhumbuzo's siblings. As years go by, more of Bathabile Dlamini's children may be revealed to the public. It is noteworthy that her reason for keeping them away from the spotlight may be for their security. In 2017, she had to get private security for her children after their lives were threatened.
Is Bathabile Dlamini Related to Nkosazana Dlamini Zuma?
Bathabile Dlamini and Nkosazana Dlamini – Zuma are neither blood relatives nor have any family ties. The pair shared the same birthplace and grew up in the same community. They also share the same dreams, goals, and ambitions. It turns out that both of them served in various capacities under the African National Congress Women's League (ANCWL).
In 2017, Bathabile Dlamini joined the campaign for Nkosazana Dlamini-Zuma to be elected president of the African National Congress (ANC). So, although they are not blood relatives, they are probably friends.
A Peek Into Bathabile Dlamini's Career
Bathabile Dlamini is a woman focused on her career and political life and prefers to portray that life while trying so hard to keep her family life private. As someone who has always had a social life from a very young age, Bathabile was outspoken as a kid and had always dreamt of joining politics.
In 1983, she joined politics and became one of the founding members of the Imbali Youth Organisation. Three years later, she joined the African National Congress. In 1991 became one of the interim leaders that founded the African National Congress (ANC) Women's League (ANCWL) structure in KwaZulu-Natal.
She worked as Regional Secretary, won an election, and was made the deputy executive of the ANCWL in 1992 and 1993. She became an executive in the ANCWL in 1998. In 2009, she was appointed the Deputy Minister of Social Development, and in 2010, she became the Minister for Social Development. In 2015, she replaced Angie Motshekga as the ANCWL's new leader.
Her Political Career Has Been Plagued With Challenges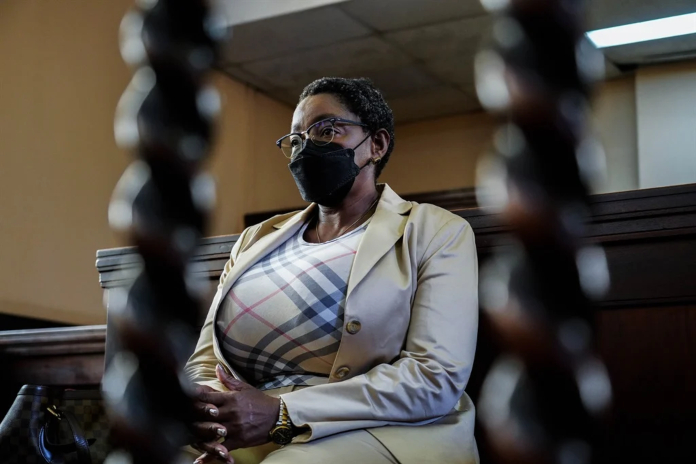 Bathabile Dlamini's political journey has not been so smooth; instead, it has been plagued with absenteeism from parliament, security challenges, and even court cases. She encountered major challenges as the Minister for social development. On March 9, 2022, Bathabile Dlamini was found guilty by a magistrate of perjury for a false testimony she made in court under oath.
As Minister for Social Development, Dlamini was charged with the responsibility of ensuring that the government takes over the payment of social grants after the contract with Cash Paymaster Services expires. As a result of her inability to do this, welfare recipients could no longer receive grants from April 1, 2017.
She was criticized and labeled incompetent. The constitutional court concluded that she and the SASSA could not be trusted with the mandate of distributing grants. The court also discovered that when inquiries were made regarding 2017 social grants, she lied to the court to protect herself.
Judge Bernard Ngoepe refers to her actions as being 'evasive' so as not to be liable for such offenses, and so she was found guilty as her conduct was termed "reckless and grossly negligent." Bathabile was also found guilty of perjury by Magistrate Betty Khumalo, who said by lying to the court, Bathabile Dlamini tried to "knowingly and intentionally dispose of false evidence."
What Is Bathabile Dlamini's Salary?
After Bathabile Dlamini was found guilty and substantial charges were levied on her for the SASSA, Bathabile Dlamini's lawyers and legal team made a plea to the court with a breakdown of her earnings as a way of asking the court to be more lenient with the substantial financial charges levied on Bathabile.
Bathabile Dlamini's legal team has disclosed that she earns about R70,000 monthly asides from her pension, which is estimated to be about R40,000 (monthly). In the course of a year, she receives about R1.3 million.