Ace Magashule is an astute South African politician, activist, and teacher. He is married to Seipati Magashule (even though they seem to be separated), and their marriage has produced three children. Ace Magashule's wife, Seipati, resides in Parys, South Africa.
He was previously an anti-apartheid activist, Premier of Orange Free state province, and was also Secretary-General of the African National Congress (ANC). He held the latter position until his suspension on 3rd May 2021.
Summary of Ace Magashule's Biography
Full Name: Elias Sekgobelo Magashule
Nickname: Ace
Gender: Male
Date of Birth: November 3, 1959
Ace Magashule's Age: 63 years old
Ethnicity: Black
Nationality: South Africa
Zodiac Sign: Scorpio
Sexual Orientation: Straight
Marital Status: Married
Ace Magashule's Wife: Seipati Magashule
Ace Magashule's Children: Tshepiso, Thoko Alice, and Thato
Ace Magashule's Net Worth: R30 million
Famous for: Being a top South African politician
Ace Magashule Was Born In 1959
Ace Magashule was born on the 3rd of November, 1959, in Tumahole, Parys, Orange Free State, Union of South Africa. He is currently 63 years old. The African National Congress (ANC) stalwart had his primary and secondary school education in Tumahole Primary School and Phellang Secondary School, respectively. He was nicknamed "Ace" on account of his football prowess.
Ace Magashule's Qualifications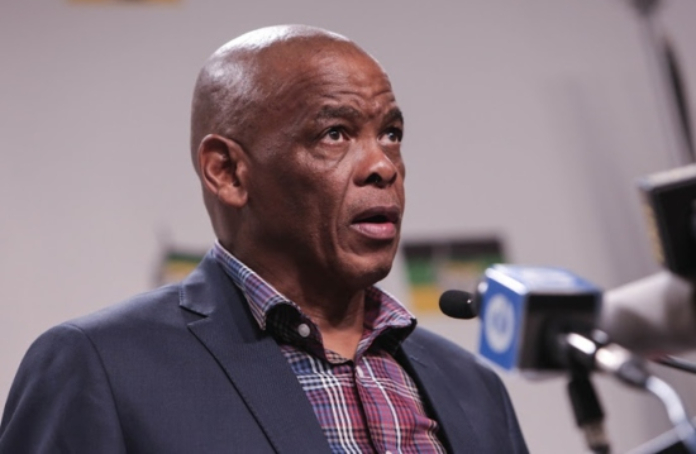 He obtained his Bachelor of Arts degree from Front Hare University. Following his graduation, he taught at Moqhaka High School in Sebokeng and then taught at his former school – Phellang Secondary.
In 2017, Bahcesehir University in Turkey conferred an Honorary Doctorate on Ace Magashule. The BAU rector, Prof. Dr. Senay Taking, said that the title was in honor of his service to the province and country.
Ace Magashule is a Renowned Politician in Free State Region
Ace Magashule is a prominent politician in South Africa. He developed an interest in politics in his youth while still a student. He was a member of the Congress of South African Students and the Tumahole Youth Congress.
His political career started in 1991 after being elected chairperson of the ANC Northern Free State region. Three years later, he became the deputy chairperson shortly after creating the state provincial branch in 1994. Ace Magashule happens to be the ANC's longest-serving provincial chairperson following his election as chairperson of the branch in 1998.
He got elected into the office of his party's national executive committee in 2007, and a decade later, he was elected Secretary-General during his party's 54th national conference in December 2017.
He Was Suspended From ANC In 2021
In May 2021, Ace Magashule was suspended from ANC due to accusations leveled against him on account of his corrupt practices and misconduct. He had become the subject of several investigations into corruption dealings with allegations laid on him by Hawks. He was charged for diverting funds from an R255-million contract for removing asbestos from homes in the Free State while he was premier.
Following his suspension from his political party, ANC, he was relieved of all his government duties. He was arrested after an arrest warrant was issued against him in November 2020. Currently, he awaits trial in the court, as charges have been pressed against him given his part in the disbursement of government contracts while he was Premier.
With all the allegations laid against Ace Magashule, if he fails to come out victorious, his political career may never be able to rise again.
What Is The Name of Ace Magashule's Wife?
Seipati Magashule is the legally married wife of Ace Magashule. He tied the nuptial knot with his wife in the late 1980s after a long relationship. She currently resides in Parys, South Africa. Not much information is available about her, as she prefers to keep a very low profile and is not as visible as her husband, who regularly makes it to the news.
Does Ace Magashule Have Children?
Ace Magashule has three children from his wife, Seipati, and they go by the names Tshepiso, Thoko Alice, and Thato Magashule. However, he is also rumored to have fathered Lydia Mosidi Motsemme's three children.
Tshepiso Gift Magashule got employed as a consultant by the Gupta family in November 2010. He was appointed as a director in a Gupta company, where he earned R90,000 in a month. Tshepiso and Thato Magashule were given an eight-day treat in The Oberoi Hotel, Dubai – courtesy of the Guptas.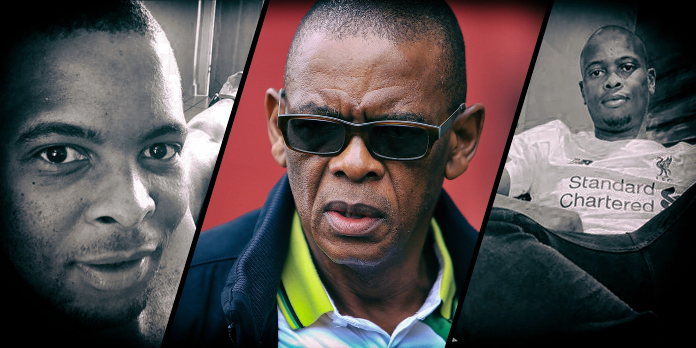 Thoko Alice Malembe, Magashule's daughter, bought over a booming shell fuel station in Phuthaditjhaba in 2015. The fuel station was previously under the ownership of the Free State Development Corporation (FDC).
She also registered a company, Botlokwa Holding, in 2013, three years after her reunion with her father. The holdings have been able to secure a series of government tenders and property deals from the Free State Provincial Government, obviously due to Magashule's political influence.
Ace Magashule Allegedly Has Children With Mosidi Lydia Maotsemme
Ace Magashule is speculated to be in an extramarital affair with Mosidi Lydia Maotsemme. They first met after 10 years of his marriage in the early 1990s. The two are said to have three children together.
Motsemme is frequently referred to as Magashule's "Bloemfontein wife." Magashule met Motsemme when she was a young volunteer at ANC in the 1990s. He has since then been in a long-term love affair with her, and the duo cohabited together at the Free Statehouse near Bloemfontein Haverhill.
Ace Magashule Has Also Been Roped Into Other Infidelity Scandals
Ace Magashule does not only involve in shady business deals but is also referred to as "CUPCAKE" by the many ladies who love him. Unfortunately, he has also been accused of having an affair with another man's wife.
Mr. Magashule used to be very close friends with Thuso Motaung, the renowned radio presenter at Lesedi FM. They were so close that Ace would frequently fund his trip overseas.
Allegedly, Ace was trying to get Motaung out of the country to enable him to have enough time with the latter's wife, as Thuso's wife was allegedly having an affair with Ace. There were even rumors that Thuso's wife was pregnant for the politician.
It is important to add that Thuso Motaung has debunked all allegations that his wife and Ace were having an affair. He has also made it clear that his wife never got pregnant for Ace Magashule.
Thank Meeko, ANC provincial spokesman, also debunked all allegations against Ace Magashule regarding having anything to do with Thuso Motaung's wife.
Despite all the infidelity allegations against Ace Magashule, his wife has not come out open to the media to air her view. Hopefully, as years pass by, we may be able to know more about her.