Kamo Mphela is single and does not have a husband. Though it was rumored in early 2021 that the popular amapiano singer and professional dancer was expecting her first child, she later debunked the rumor, saying she only added weight and was not pregnant.
Throughout her career, Kamo has been linked to several celebrities. Nonetheless, the 23-year-old is yet to find her soulmate.
Who Is Kamo Mphela's Husband?
Kamo Mpela is not married though she is a beautiful singer and dancer who has been romantically connected with a few guys in the music industry. She is yet to walk down the aisle with the love of her life, and on July 13th, 2021, she stated in a podcast interview with Banques and Venom that she won't get hitched in South Africa.
Kamo Mphela further revealed that she would probably get married after moving from SA to another country like the United Kingdom. And that the guys in South Africa don't deserve her. Though she has dated people within the music industry, the music star said that she wouldn't repeat it as it wasn't a lovely experience, and she has learned her lesson.
Is The Amapiano Queen Dating Anyone?
Oh and Sithelo will regret this because Andile is currently dating Kamo Mphela they were even together at envy last night 😭😭

— Anele . (@AneleZimu22) April 19, 2021
In July 2021, Kamo Mphela disclosed her relationship status during an interview. She said she was single and not ready to date in South Africa again. At the moment, the music sensation is reportedly single. She is said to have dated people like Focalistic and Andile Mpisane in the past years, and here's all there is to know about the rumored relationships.
Kamo Mphela and Focalistic
In early 2020, Kamo Mphela shared on social media a screenshot of herself and fellow amapiano singer, Focalistic making a video call with some of their friends. The picture sparked a widely spread rumor that the two were dating. Soon after, their fans began routing for them to become a couple.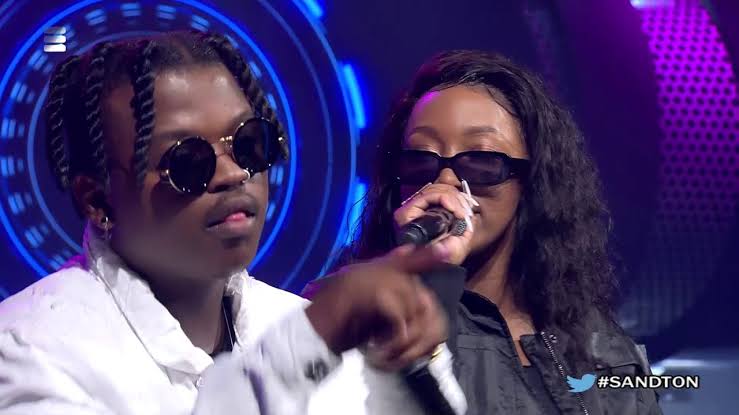 With the rumor circulating widely online, the amapiano artist had to clear the air by debunking the rumor in a video she posted on her YouTube channel. She stated that she had known Focalistic for several years and had collaborated with him on many music projects.
As a result, they share a very close bond as friends and are not lovers. Mphela made it clear to her fans in the video that she wasn't dating Focalistic, but they only have a brother-sister bond. Lethabo Sebetso, aka Focalistic, is presently dating DJ DBN Gogo.
Andile Mpisane's Affair With Mphela
Before welcoming his first child, Flo Mpisane, with DJ Sithelo Shozi, Andile Mpisane was rumored to have dated Kamo Mphela for months. The speculation about the footballer becoming an item with the Nkulunkulu crooner began spreading in April 2021 when a photo of the two visiting a tattoo shop went viral.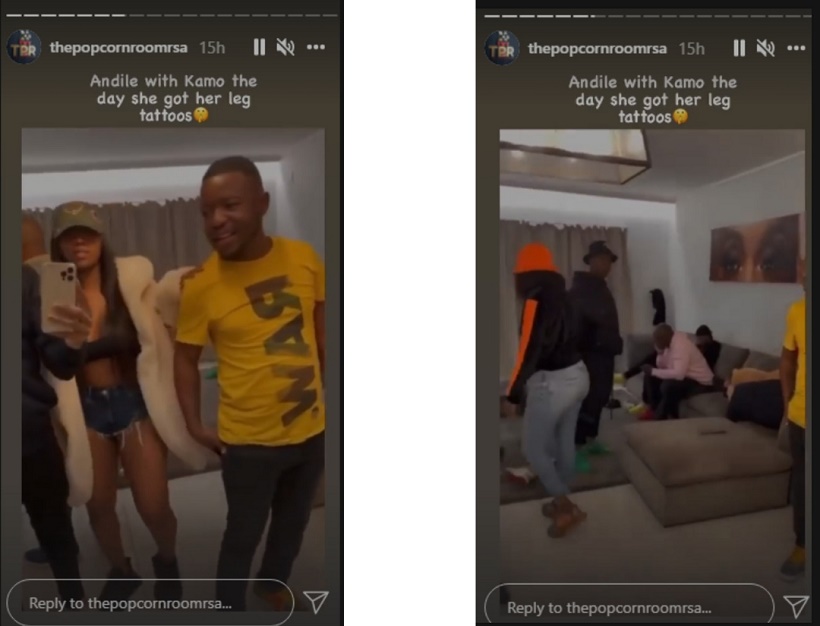 Later on, they were spotted getting cozy at a nightclub in Durban, and many South Africans were happy with the latest outcome as they had been trolling Sithole for getting pregnant for Andile, who is 7 years younger than her.
Despite many people being against his relationship with the South African DJ, Andile Mpisane eventually welcomed a second child with Sithole. He subsequently called it quits with Kamo Mphela and married South African model Tamia Mpisane in a private wedding ceremony in late 2021.
Is Kamo Mphela Pregnant, or Does She Have a Child?
Kamo Mphela does not have a child, and she's not presently expecting any child. In mid-2021, the rumor mill had it that the amapiano star was pregnant. The rumor gradually started gaining momentum; thus, Kamo Mphela was forced to address it.
During an Instagram Live session, she explained that she only gained weight and was not pregnant. She also expressed how devastated she was by the false pregnancy rumor and made it clear to the public that heavy paychecks contributed to her weight gain, making her look pregnant.