It is not known whether Focalistic has a girlfriend or not, and due to his closeness to Kamo Mphela, it was once rumored that they were dating, but that turned out to be untrue.
Focalistic is one of South African's favorite musicians and his style of music; 'Pina Tsa Ko Kasi', has been well appreciated by so many South Africans. As a musician, he has released so many hit tracks and has collaborated with other popular South African Music artists like Cassper Nyovest. His success in the music industry is very open to everyone, but the same can't be said about his relationship life.
The music artist has been linked with so many beautiful South African celebrities but has never openly confirmed or denied being in a relationship with any of them. In 2020, he was rumored to have been dating the beautiful Amapiano dancer and singer Kamo Mphela. This rumor went on until Kamo had to speak up to lay the rumors to rest. So many fans want to know if she confirmed or denied the rumors as they want to know who the Queen of their favs heart is.
Focalistic's Current Relationship Status is Unknown
Lethabo Sebetso, popularly known as Focalistic, is a rapper who hails from Pretoria in South Africa. Before venturing into music, he was a footballer and was so good that he earned the nickname 'Maradona' as a result of his mesmerizing football skills. International music artists like Lil Wayne, however, inspired his interest in rap music, and one day he hopes to be one of Africa's most celebrated rappers. That said, a look at how far he has come shows that dream is still possible.
Focalistic has been in the entertainment industry since 2017, and not even his age is known. He is one of those celebs whose private life matter is 'strictly on invitation'. So when you get to know that nothing is also known about his relationship status, that should not be a surprise.
Scrolling through his Instagram account, he does not flaunt any lady to make you feel he is in a relationship with her. Categorically stating that his single may be wrong, at the same time saying he is in a relationship may also be false. So we wait until he reveals that special someone.
Focalistic was Rumored To Be in A Relationship with Kamo Mphela
Kamo Mphela, born Kamogelo Mohela is a 24-year-old Durban-born South African dancer and musician. She is one of the many celebrities in the entertainment industry who became famous with the help of social media.
From a very young age, Kamo had an affinity with the showbiz industry. She started sharing her dance videos on Instagram, and as a result of how good she was at dancing, she was able to build a large fan base. She would later get her breakthrough at the age of 19 and since then, has worked with a lot of music artists in the country.
Kamo is popularly known as an Amapiano dancer, although she is also good at dancing to other genres of music. She is also a singer and has been featured in songs to both dance and sing. One of the artists Kamo has been featured with is Focalistic, and beyond their music collaboration, they also have a very close relationship which made fans suspect that the duo may be in a relationship.
Aside from how often they were seen together, fans also loved the idea of both of them being in a relationship because of how good they looked together.
Kamo Mphela and Focalistic Are Not In A Romantic Relationship
Well, if you have been thinking that Kamo Mphela and Focalistic are in a relationship, then you are right, the only problem will be in the kind of relationship you think they are in. The dating rumors between Focalistic and Kamo have been going on for a while with neither of them confirming or denying it as they seem to be paying a deaf ear to it.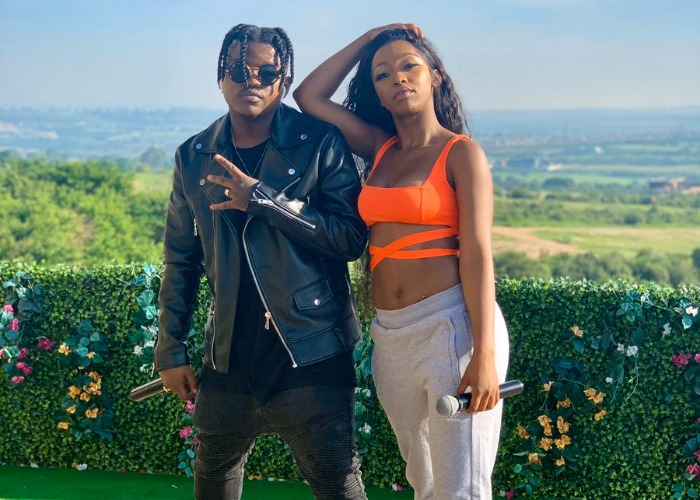 Finally, while the dancer was having a Truth Or Drink Challenge with a friend on her YouTube channel, a question about Focalistic popped up (about nine minutes into the video), and thankfully, she did not pass but chose to clear the air. She said that she has a relationship with Focalistic, not a romantic relationship but a brother-sister kind of relationship. According to her, she sees him as a brother who she can call at any time and be sure that he has got her back. She also did not fail to add that Focalistic has some good personalities and will make an amazing boyfriend. But she did not state whether or not he already had a woman in his life.
Kamo's response totally cleared the air on what fans thought concerning her and the rapper. Too bad for 'shippers' who were hopeful that they were an item.
Focalistic Has Also Been Rumored To Be Dating Makhadzi
In 2019, Makhadzi and Master KG were relationship goals for a lot of South Africans. Their relationship was so loud that it looked like it was never going to come to an end. But just like many other celebrity relationships, it ended up in a breakup.
Since their relationship came to an end, Makhadzi has been rumored to be dating Focalistic. On the 28 of December 2020, she posted of picture of both of them on Twitter with a heartwarming caption that sparked off dating rumors.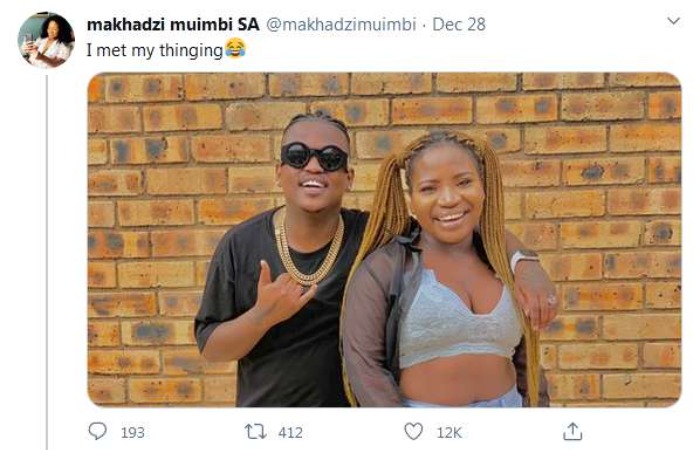 Just like in the case of Kamo, their fans were excited to think that their most favorite music artist and Focalistic was in a relationship. But, it been almost five months since the tweet, and neither of them has confirmed or denied the rumor.
After the picture, neither Makhadzi nor Focalistic has given fans any other impression to think they are in a relationship. On that note, it is safer to stay with what is known, and that's that they are not dating.
Just Like His Current Relationship Status, His Previous Girlfriends Are Not Known
Focalistic did not just start keeping his private life away from the prying eyes of the public today as he has been secretive about his relationship life right from the start. The major thing Focalistic puts forward for everyone to know and see is his career. He has also been open about his family, especially, his mother, and how she was not happy with him for completing his political science degree and misplacing his certificate. But now, he is surely making her proud because she has his awards to hang on her wall now.
When it comes to his relationships, the Ke Star rapper does not joke about being discrete. He has even never been associated with a baby mama. Obviously, it is either he has been in relationships but has managed to keep it away from the public eye or he has actually never really been in a relationship with any lady.
As time goes on, Focalistic may finally start letting the media and fans into more detailed information about his love life, and if what Kamo Mphela said in her Truth or Drink video challenge; "any lady who wins his heart will certainly be a lucky woman".
So, while we wait for the great revealing about who Focalistic is dating, we can do ourselves the favor of enjoying his music, since that seems to be the major thing he wants everyone to be interested in.