Are you struggling to find love in Durban or seeking to find a platonic relationship? No doubt, this can be a daunting task for most singles, especially when searching online. Here, you'll discover how you can leverage technology with the best dating sites and apps in Durban to connect with your future partner.
Though these apps come seemingly with the same basic feature, they try to outdo each other with different addons for a fulfilling user experience. Also, while some apps are fitting for all cultural and religious groups in Durban, a few are dedicated to carter to the needs of a particular religious and/or cultural group in Durban.
Top Free Dating Sites in Durban
The South African nation is known as the "Rainbow Nation," with lots of beautiful black, Indian, and colored people. This makes it a recommended place to find your ideal partner. Interestingly, you don't have to walk up to anyone, it's a beautiful thing that you can meet them through traditional dating sites. Here are a few of the free dating sites/apps;
1. DatingBuzz
Active Since: 1997
Owner: TheDatingLab
Usage Statistics: Most countries across the globe and a few in Africa
Sign up Fee: Free
Features: Read and send unlimited messages; search messages by keyword; view up to 1000 matches; see who viewed your profile; Tell a Friend Feature etc
Website: DatingBuzz.co.za
First on our list of dating sites and apps in Durban is the aptly named The DatingBuzz. The website in South Africa was launched in 1997 and rebranded in 2002, making it go global. As a result, you've access to members in the US, India, Europe, etc., and in some African countries on the website.
The dating site has unique features that make your experience a worthwhile venture. Features such as sending virtual gifts to your potential partner and adding them to your favorites; inviting people to view your private photos, even sending basic messages to them, etc.
To sign up on the site is quite an easy one, and it's free. All you need to do is to either link your Facebook profile account or manually register with your gender, the preferred gender, and the age range of your potential match. Then proceed with your birth date, username, password, and email address. Click the link sent to you to verify your email and continue to fill in the basic information.
To locate potential matches, you can use the basic search to filter by gender, age range, gender match, and location. For the advance searches, you can add photo status and other criteria you added to your profile when signing up. You can also search by browsing for new members, using keywords and usernames, those currently online, those who have made recent changes to their profile, or search by birthdays.
By clicking on your profile, you can reach members in a couple of ways. You can either send them a virtual gift or invite them to your favorite list. As a free member, you can send 'quick, snappy,' only if your profile is fully completed and approved by DatingBuzz. The 'Tell a Friend' feature makes it easy for you to help a lonely and single friend.
This feature is accessible on all profiles, just click the button and enter your friend's name with their valid email address. DatingBuzz will send them an email and a summary of your profile with a short message from you if you won't mind.
2. OKCupid
Active Since: 2004
Owner: IAC/InterActiveCorp (media company)
Usage Statistics: Over 10 million downloads on PlayStore
Sign up Fee: Free
Features: Advanced search options; Quickmatch; extra message storage; see who liked you and when your message has been read; invisible browsing etc.
Website: OkCupid.com
Hardly will any list of dating sites and apps in Durban be reviewed without a mention of OkCupid. With OkCupid, you can sign up for both serious and fun-full relationships. Its complex algorithm makes it easy for you to find your perfect match, and with many members in Durban, you have a high chance of getting your ideal date. The sign-up is free and it could take between 5 to 30 minutes to get through, depending on the information you choose to provide on the site. Know that basic information like height, age, occupation, picture upload, etc., are expected.
OkCupid has a feature called Quickmatch, which makes it simple for you to like and dislike a profile and notify users if there's a potential match. The more questions you answer while signing up, the more you'll be presented with profiles that match your preference. While browsing, you'll be presented with the person's image and username with their location across the globe. You'll also be notified with a percentage showing you your compatibility margin.
Okcupid.com allows a two-way communication flow. Someone who admires you, can hit the 'like' button or send you a message, and vice versa. This communication pattern is free and it makes the site a popular one for many. But if you want to see who likes you, then you'll have to go premium. That's sign-up for a premium membership plan.
3. Matchmaker.co.za
Active Since: 1997
Owner: TheDatingLab
Usage Statistics: Global users
Sign up Fee: Free
Features: Intelligent two-way matching feature; favorite list; easy and private messaging interface; note feature, etc.
Website: matchmaker.co.za
With success stories of singles meeting their heartthrob using the Matchmaker.co.za site, yours cannot be a different case in Durban. Since its inception, Matchmaker has redirected many to their life partner. This is a site that'll allow you to send loads of messages, with a couple of dates to come by.
Interestingly, you're allowed to search the site without a profile account, and if you like what you're seeing, you can as well hit the sign-up button to get started. To register, you'll need to select a username. Next is to set up a profile describing the type of person and relationship you're expecting to meet. Don't forget to upload a profile photo, which might take up to 24 hours for the admin team to approve and notify you.
To locate a potential match, you can either do a basic quick search or an advanced search. Your search can be based on hair color, location, age, smoker versus non-smoker, etc. The site also allows you to sort search results, send messages by keyword and view private invitation-only photos, etc. You can also communicate with other members by clicking the 'Contact Him (Her)' link, typing in your message into the box, and clicking the send button.
4. Loveawake
Active Since: 1998
Owner: Alex Wise
Usage Statistics: Over a million registered singles, with close to 1000 registering daily
Sign up Fee: Free
Websites: loveawake.com
Mobile App: Android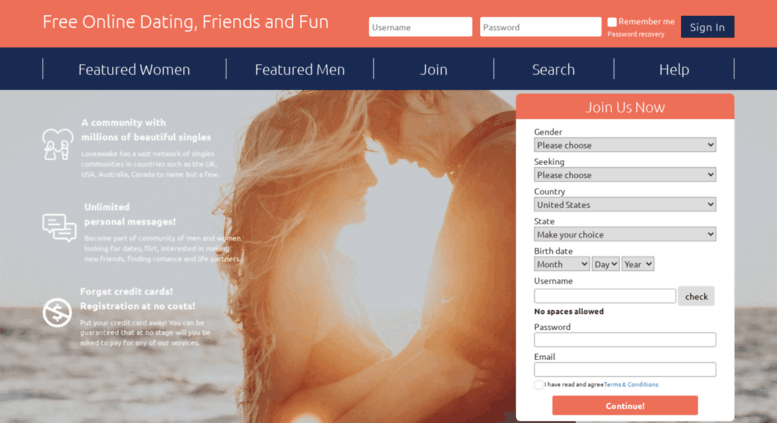 Loveawake.com is one of the top-notch dating sites and apps in Durban, South Africa, and many other African countries. Loveawake was founded in 1998 with the sole aim of connecting singles who're set for serious relationships. With over a million registered singles and 1000 registering daily, you're sure to find your perfect Durban match.
At Loveawake.com, there's every category of singles you can think of, all age groups are duly represented. People above the age of 30 are the largest demographic users of the site. Signing up is free and you don't have to pay to view a profile of members in Durban.
5. SouthAfricanCupid
Active Since: 1999
Owner: Cupid Media Family, South Africa
Usage Statistics: Over 100, 000 downloads on PlayStore
Sign up Fee: Free
Features: Option to verify your profile using a valid driver's license or passport; ad-free browsing; instant messaging chat; craft customized search features etc
Website: Southafricancupid.com
Mobile App: Android
SouthAfricanCupid.com is a veteran online dating site that has connected compatible couples since 1999. It benefits maximally from Cupid Media's established website design, quality in terms of genuine profile, and premium options, being a branch of the Cupid Media Network tree.
Hey, be warned! SouthAfricanCupid.com isn't one for a short-term relationship or a mere platonic relationship. Its members are more focused on long-term relationships. So, if you are serious about settling down, this site might just be the best place to sign up.
Your signing up on the site is quick and easy. What you need is your name, gender, email, and password to get started. You'll also need to describe your traits, hobbies, and lifestyle; and who your ideal match is. With this, you're done and ready to get hooked. For a targeted search to locate your potential match, you can use criteria like body type, age, location, marital status, number of kids, religious opinion, education, ethnicity, etc.
While communicating with your profile, you can decide to use the basic message or click the heart icon on any profile to "show interest" or add to your favorite. With the SouthAfricanCupid.com dating site, you're sure to get a notification when other members are online and when to start instant messaging chat.
6. EliteSingles.com
Usage Statistics: 65,000 members register every week
Sign up Fee: Free
Features: Genuine connection; In-depth personality test etc.
Website: EliteSingles.co.za
With EliteSingles, you'll see how easy it is to find love in Durban because every 8 minutes a single person finds love using their services. The platform also uses a 100% scientific and intelligent matchmaking system to bring couples together. If you're looking for a long-term relationship, then you should try this out.
It may interest you to know that the majority of the users of the EliteSingles site are educated, hardworking professionals. So, if you think you're overwhelmed with work and have little or no time to find a partner around you, then you can sign up on the site where you'll meet mature professionals like you. Its members are relatively affluent and are between the age range of 30 to 55.
The experience on this dating site keeps you salivating for more. The in-depth personality test is designed to get to know you better and know the kind of partner you seek. All you need to do is sign-up for free, create your profile and take the test. After that, they help members find their match with individually tailored criteria, specific goals, and locations in Durban. So, are you busy? Never mind, you'll have streamlined support to help you unveil your perfect partner.
7. Afrointroductions.com
Active Since: 2002
Owner: Cupid Media Family
Usage Statistics: More than 1 million downloads on PlayStore
Sign up Fee: Free
Features: Reverse Matches and Mutual Matches; Instant Messaging; Anonymous browsing feature etc.
Website: Afrointroductions.com
Mobile App: Android
Afrointroductions.com gives you the chance to meet singles in Durban, the UK, the United States, and some African countries. Though it can be hard to meet genuine and serious people online, Afrointoductions.com has eager singles ready for a hook-up.
Signing up and answering very simple questions narrows your search based on your preference. The advanced search feature allows you to filter searches based on characteristics, wants children vs. not want children, body type (muscular, height, etc.,) or even zodiac sign.
Similar to Skype, the messaging system enables you to "meet" someone without leaving the comfort of your home. There's also a feature at the top which lets you know how many people are available at a particular time. It's different from other dating sites because of its Reverse Matches and Mutual Matches feature which makes it easier for you to see and meet the person you like, based on your profile criteria.
Indian Dating Sites in Durban
As an Indian in Durban, you might be wondering if there's anyone out there for you. Just because you haven't found one yet, doesn't mean there's none for you. Check out these dating sites in Durban specifically designed for Indians.
8. Eharmony.com
Active Since: 2000
Owner: Nucom eCommerce
Usage Statistics: Over 48, 000 app downloads
Sign up Fee: Free
Features: Compatibility Matching System; Relationship Questionnaire
Website: Eharmony.com
Eharmony.com is different from the traditional Indian dating sites because it matches people based on their compatibility. The traditional dating sites make it difficult for you to determine the level of compatibility with your potential partner, but with eharmony.com, you're matched with singles you're compatible with. Its Compatibility Matching System narrows your search to Indian men or women who are single to build a lasting and successful relationship. This is based on 32 dimensions of compatibility like core values etc.
Once you sign-up, you'll meet singles who share your common interest, values, goals, and background within your geographical location. Its membership is made up of diverse individuals of different groups and personalities. To begin enjoying the experience, you'll need to register for free and complete your Relationship Questionnaire, where you'll specify if you'd like to date Indian men or women. Make sure to set your preference right!
9. DateWhoYouWant
Active Since: 2003
Owner: Chellaul Corporation
Sign up Fee: Free
Features: View unlimited profile; Read and reply to members who email you feature etc
Website: Datewhoyouwant.com
"We're The Porters!"😊

"In 2016. It didn't take us long to realize that we couldn't live without each other. On April 28th, 2017 we got married!👰 Every since then we've found a new kind!"

Story by Desire Porter

Waiting for the perfect match?! https://t.co/p4Ifur5cQx pic.twitter.com/J3LyeW2amd

— Date Who You Want (@DateWhoYouWant) February 7, 2019
Datewhoyouwant is a platform where love is more than skin color. It's specifically designed for those who value character above color, race, and culture. If you're looking for a perfect partner, then you should sign up at datewhoyouwant.com, as every member will be strongly endorsed.
This is a hotbed for Indian single women living within and around Durban. The site has profiles of a wide range of single Indian women in Durban and you can make your choice with no risk attached. With the free membership plan, you can search singles and later upgrade to connect with them.
To get started, sign up for free, then fill the form with details of your ideal partner. The more selective you are, the better your chances of a great partner. Then make contact with whoever you've chosen to take the relationship to the next level.
Christian Dating Sites and Apps in Cape Town
Are you a Christian single and seeking a Christian dating site? Do you want to increase your possibility of getting a partner without hurting your faith? If you sound positive, then you should consider these free Christian dating sites in Cape Town.
10. Welovedates
Active Since: 2010
Owner: Kevin Gibbons
Sign up Fee: Free
Features: Easy to use search features
Website: Welovedates.com
Welovedates.com brings together singles who're passionate about their faith, understand the importance of religion, and want to meet Christians like them for a long-term relationship. Your love for God and devotion to Him can be preserved when you meet the right partner. The site takes care of all your concerns as a Christian seeking an awesome relationship. Why not get on chatting and be matched with fellow Christians online today!
When you sign up for free, you'll be required to upload a profile photo. You can even share amazing shots of your passion and activities, especially in church. Like if you belong to the children's department, you can snap and share pictures of you singing, dancing, reading the word with the kids, and so on. Your excitement should know no bounds.
Reaching out to a potential partner is quite easy. You can reach out to singles within your locality and those based further from you. The brilliant and easy-to-use features tailor your search to reflect your preference and dating journey. You can also search by criteria like salary, job, physical appearance, and lots more!
11. Christiandatingforfree and Christian Dating Chat App CDFF
Active Since:
Owner: Jennifer Schmidt (E Dating for Free, Inc.)
Sign up Fee: Free
Usage Statistics: Over 1 million app downloads
Features: Instant messenger; Chat room; Photo gallery, send and receive unlimited messages; fastest growing database; internal texting system
Website: christiandatingforfree.com
Your choice of Christiandatingforfree (website) and Christian Dating Chat App CDFF (app) as your preferred platform out of all dating sites and apps in Durban reviewed here can be rewarding if religion plays an important role in your dating preferences. The platform will match you with Christians who are looking for dates and even long-term relationships.
Whether you're seeking to meet like-minded singles from Durban to Eastern Cape, Johannesburg, or Cape Town, then you should try this platform, because it'll make it easy for you to get your goals right before your eyes. Christian Dating Chat App CDFF is 100% free and it's available for everyone across the globe, not just for singles in Cape Town. It's preferred by many because you can view matches and get hooked without spending a dime, unlike some other apps.
To get started, you'll need to register and fill out a short profile form. Then you can search their database of Christian singles. Once you find someone who awakens your interest, you can use the in-app messaging system to contact the person. The dating chat room, instant messenger, photo gallery, etc., are all features you can enjoy after signing up, they're there to enable you to find your ideal match. Below are more advantages of using the app;
Meet with singles of the same mindset and belief as far as your faith is concerned
Opportunity to become a member of a cell group that studies the Bible regularly
All adult ages and races are well represented and accommodated
You can share the word of God while you get to know each other. The advantage is that you may end up being lifetime partners
12. ChristianCafe
Active Since: 1998
Owner: Sam Moorcroft
Sign up Fee: Free (10 days trial)
Features: Calls on Zoom
Website: Christiancafe.com
C'mon in! We're free, we're Christian, and we've got thousands of potential Christian mates for you.https://t.co/COG5JURTfp#christiandatingsites #christianmatch #christianlove pic.twitter.com/znoJwpPZgk

— ChristianCafe.com (@christiancafe) February 22, 2022
Sam Moorcroft and his brother, out of their deepest concern for singles dating online, began their dating site, christiancafe.com in 1998. Little did they know that this idea would impact greatly on the Christian community at large. They launched the first version in 1999 and today, the rest is history. Their goal is to help members enjoy a great dating experience and eventually get married.
The site has helped connect many singles in Durban, Cape Town, and beyond. This isn't a free application. However, you can sign up for a 10-day free trial (7 days for your profile and 3 days for your photos). For these 10 days, you can receive email, contact, and write to others. Its success story is the tip of the iceberg of what you'll enjoy when you sign up for the paid version. So, get the ball rolling now!
13. Mingle2.com
Active Since: 2006
Usage Statistics: Thousands of singles in Cape Town
Sign up Fee: 100% free
Features: Free personal ads and Chat room
Website: Mingle2.com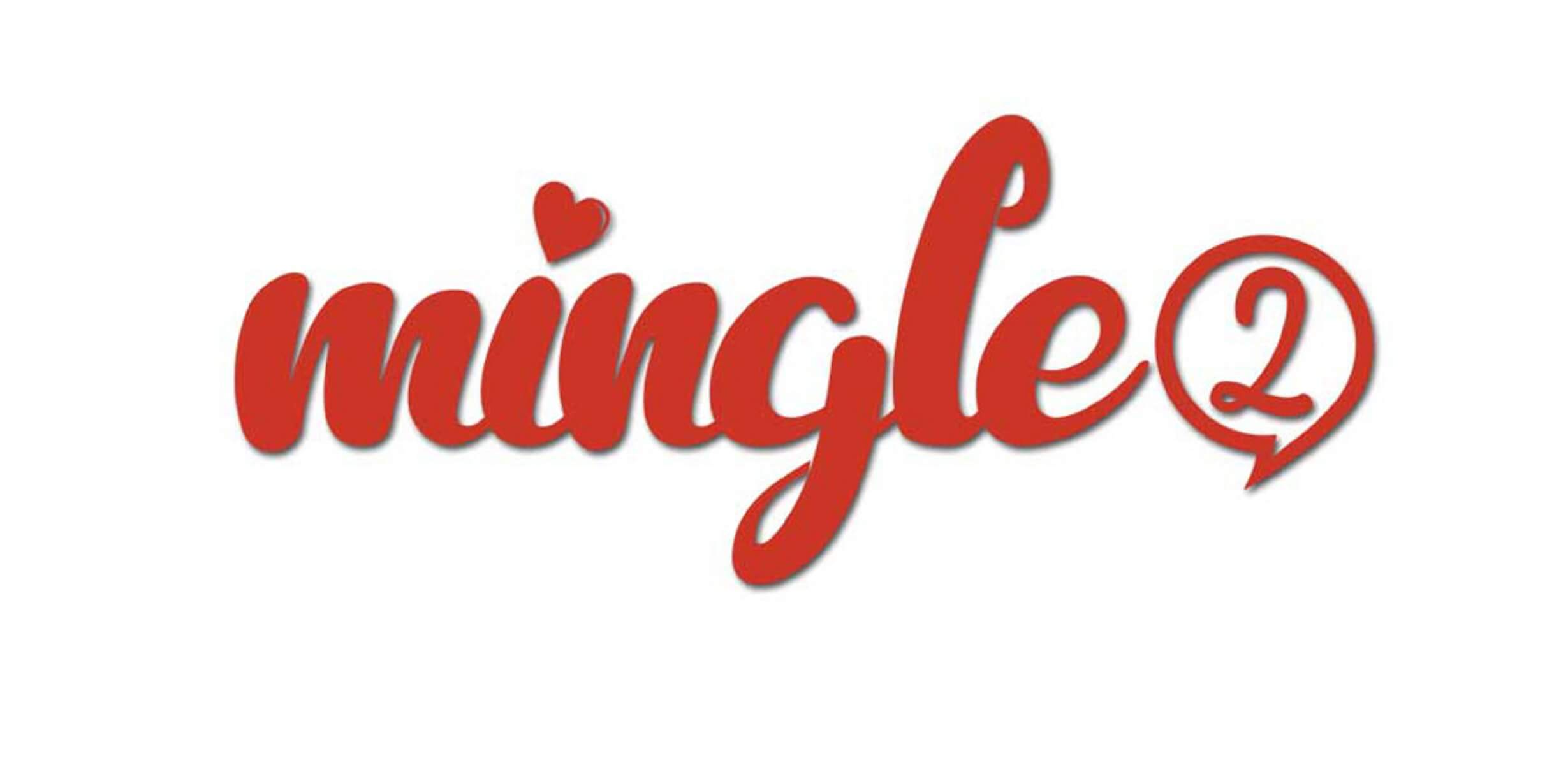 Mingle2.com is one of the best Christian dating sites in Cape Town and it's 100% free. It has a great network of Christian men and women in Cape Town, making it a perfect place to find a partner that speaks the same faith language. Its ads and chat room make it easy to mingle with the right single for you.
Here's why you should get started on the site for a lasting and scintillating experience;
Tons of new singles get on the platform monthly (about 639,302 members)
It's free unlike other paid Christian sites, and you can message anyone anytime
It's safe and secured. All profile is monitored and you can restrain anyone you don't want to talk to
Signing up matches you with a potential partner within minutes.
Interestingly, you can download the app from both App Store and Google Play, so you don't have to log in all the time on the site
14. Christian Match Online Christian Dating
Christian Match Online Christian Dating prides itself as one unique Christian dating platform where faith plays an important role in the process of meeting a would-be partner. On the platform, there are people from all over Cape Town and even beyond. And what's more? New members are signing up daily.
As one of the most easily accessible dating sites and apps in Durban, the website can be accessed from any internet-enabled device like computers, tablets, and even mobile phones and has a detailed search algorithm that you can use to find your ideal Christian partner in Durban.
15. Christian Dating Mobile Application, SALT
Active Since: 2021
Owner: Co-founder, Paul Rider, United Kingdom
Usage Statistics: Over 100, 000 app downloads
Sign up Fee: Free to download the app
Features: Meet people; get matched and chat
Website: be-salt.com
SALT is a new Christian dating mobile application recently launched in South Africa. It aims to become the most popular way for singles to hook up, date, and marry without damaging their faith. Its first launching was done in the UK where it's rated the highest most downloaded Christian dating app, fostering marriage relationships for Christians of all ages.
SALT is a free app you can download on your Android or iOS device. After downloading, you can join by creating a user profile, then you get to meet people, get matched, and start chatting. To enjoy more features, you'll need to upgrade to the premium version. SALT has a user safety and privacy policy that allows you to only receive messages from people you've chosen to match with.
Other Dating Apps and Sites in Durban, South Africa
There are other dating apps/sites that can connect you with singles both internationally and locally. These apps have wider coverage across the globe and you're sure to have a splendid experience using them to find a partner not only in Durban but also abroad.
16. Swirlr
Active Since: 2003
Usage Statistics: Global usage
Sign up Fee: Free
Website: Swirlr.com
If you are looking for dating sites and apps in Durban which attract religious and culturally minded people, then Swirlr is a top choice. It is not just a dating site for singles who are Christians in Durban, but Muslims, and even Jews singles are welcomed. Here, you have a wide range of religious sets who share your interest and religious background that you can connect with globally and find happiness.
By joining Swirlr, you'll easily find good-looking men and women in Durban who're close by you and connect with them. If you think your romance is lost, then you can find it on Swirlr. It helps men and women find and share romantic love everyday. Free registration gets you started. You can chat and set a date with your potential partner.
17. AdultFriendFinder App
Usage Statistics: 55 million users worldwide
Sign up Fee: Free
Features: Filtering settings; 'have you ever' question
Website: Adultfriendfinder.com
AdultFriendFinder connects you with about 55 million users worldwide. What more can you ask for? With plenty of matching opportunities, you're sure to meet singles in Durban and every other part of the world.
However, AdultFriendFinder is a casual community. Meaning it's less compatibility-driven. If you're looking for a not-too-serious relationship, then you should try this out. There are no lengthy questionnaires about your personality, traits, or habits. Instead, you can hone your interpersonal skills.
Your profile should contain basic information with some "have you ever," kind of question, which ensures you're matched with users operating at the same frequency with you. Each day, you meet a collage of potential singles, once your profile is set. Premium members can use the filtering setting features and also gain access to view photos, videos, and other fun-full features, which takes you to another realm of pleasure.
18. Zoosk
Active Since: 2007
Owner: Spark Networks
Usage Statistics: Over 40 million users from 80 countries around the world
Sign up Fee: Free
Website: Zoosk.com
Another one of the top-recommended dating sites and apps in Durban is Zoosk. It is an international dating platform that has a lot to offer singles who are seeking either short-term or long-term relationships. On Zoosk, over 40 million members are looking for a perfect partner from more than 80 countries in the world. Zoosk is a global dating platform with translation in about 25 languages.
To get started, you can either visit the site or download the app on your device from Apple App Store or Google Play store. Fill in the basic information and get your account activated by verifying your email address. After verification, fill out your profile to start. You're also encouraged to connect your other social media networks to the app.
19. TrulyAfrican – Africa Dating App
Usage Statistics: Over 100, 000 app downloads
Sign up Fee: Free
Features: Instant messaging; Unlimited browsing of profiles; 24/7 Customer support system etc
Website: Trulyafrican.com
TrulyAfrican is one of the best African dating apps that helps handsome men and beautiful women in South Africa and some other African countries discover genuine love. They are passionate about giving you an uncomplicated and quality online dating experience in Durban and across many African countries.
Join TrulyAfrican for free, create your profile and enjoy the following packages;
Send and receive the interests of your potential partner
Unlimited browsing of profiles of potential partners
24/7 customer support etc., amongst others
As a premium member, you'll unlock additional features like;
Video chat/call with other members
Full access to personality tests from potential partners
Translate your profile and messages in any language of your choice
Opportunity to rank top on the browsing page
20. South Africa Dating: Chat App
Usage Statistics: Over 100, 000 app downloads
Sign up Fee: Free
Features: User-friendly chat system; video profiles; group social chat rooms; Flash chats etc
Website: southafrica.innovatedating.com
Mobile App: Android
Last on our list of dating sites and apps in Durban but certainly not the least is the South African Dating: Chat App that keeps you on top of your game. Do you love to meet people, make friends, surround yourself with numerous fans, or even hang out with a date? Then, this is an awesome place to be.
Its features are cool and fun-full. You can chat with local people in Durban or even join the world chat room to chat with singles across the globe. With the new Flash Chat features, you need not fear what happens to your chats, pictures, audio clips, and the videos you send out, they'll automatically be deleted once you set a timer.
You have unlimited access to many other features once you download the app. It is an app that follows you anywhere you go! You're on your way to landing your dream long-lasting relationship as you register and get started.
Caution in Using Dating Sites and Apps in Durban
With this list, you have a handful of dating sites and apps in Durban that you can explore, leaving you with many options. You can therefore go ahead and select what is best for you. Do make sure that in using all these apps and/or sites, there's a need to tread with caution. You can learn more about them by visiting their official page and you should also be careful in dealing with strangers.