Vivian Reddy's net worth is estimated at $3 million. He is a South African business tycoon of South Indian descent and founder of the Edison Group and with his wealth, he is able to afford some of the choicest things in life, including a Rolls Royce Ghost, a Bentley Continental GT, and a Jet among other things. 
Vivian Reddy is a name that strikes a chord when you come to South Africa and Africa as a whole. His company is the largest electrical company in South Africa, with many products worth billions of Rand in South Africa and beyond. With his numerous businesses, Vivian Reddy's net worth is estimated at $3 million.
Vivian Reddy's Net Worth Is Inspiring Despite His Humble Beginning
The South African-born billionaire is not without a humble beginning. He had his own share of struggles and setbacks. But he never allowed any to deter him from attaining the height he has today. The youngest of nine children, he grew up in the poorest neighborhood of Durban, on South Africa's east coast. His father was a school teacher who earned $3.70 monthly back in the 1950s.
Reddy being a young boy, grew up having to fight for his right amongst nine children. He has this to say "Times were really tough. And when you're one of nine siblings, you're always fighting for things. Those were humble beginnings." The situation wasn't funny at all for him. With this experience, he knew he just needed to stand out. This toughened him and prompted his decision to succeed in life. He joined the Boy Scouts at age 12.
Reddy confessed that it was an organization that helped him shape his future. Age 16 is a significant stage in the life of the billionaire, and at this age, he got to known about astronaut Neil Armstrong, the first scientist to visit the moon. He became his life-long inspiration.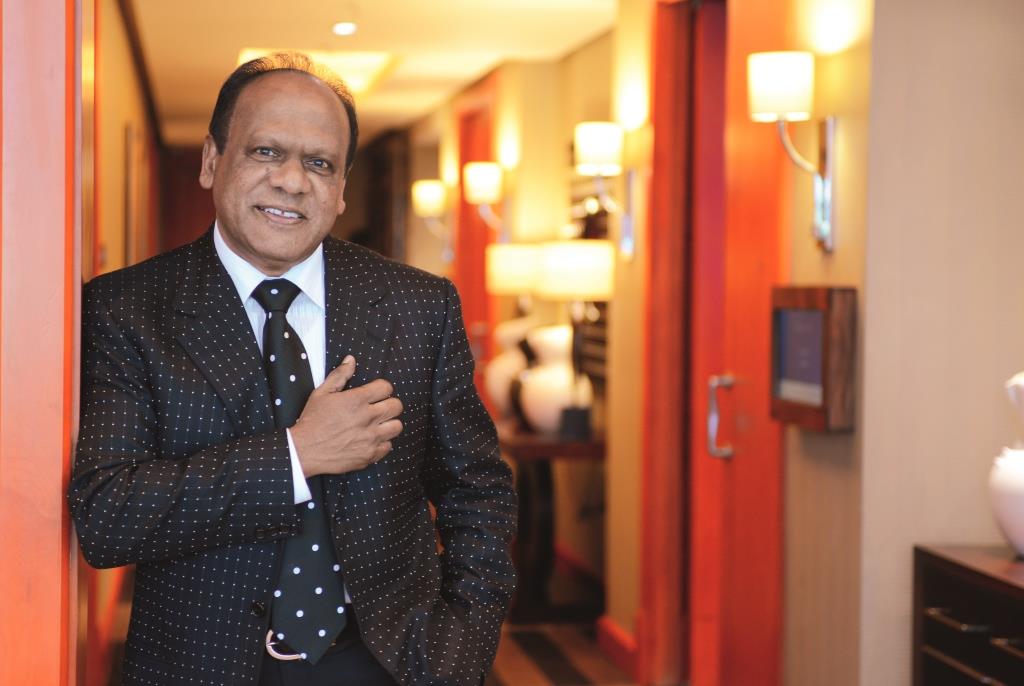 He Started Edison Group with R500
Have you ever wondered how a black man can be this resilient and hard-working? The story and growth of Vivian Reddy's net worth embody the answer. He is a story of rags to riches, achieved through hard work and determination. Reddy didn't leave any stone unturned in achieving his riches. He made sure to walk majestically out of poverty.
The trailblazer started his company, Edison Group, with R500 and a bakkie. But today, the rest is history. Edison Power Group is the largest electrical company in South Africa, employing more than 2000 people with a multibillion Rand turnover. Since the inception of Edison Power Group, Vivian Reddy has made billions from his company's interests in energy, healthcare, financial services, casinos, and property development.
Edison Group was Discriminated Against for Vivian Being Indian
You might be wondering how the name came by, Edison! It was coined by the inventor of the electric light bulb Thomas Edison. His company, Edison Group, was born out of diverse challenges and pressure. As a trained electrician, he got his first job with an electrical company in Pietermaritzburg, 60 kilometers north of Durban. Little did he know that he was going to be fired by his white managers.
Reddy couldn't stand the ill-treatment meted out on other black workers. This made him fight his white managers, leading to his being fired. This happened in the late 90s during the Apartheid regime. Reddy angrily told the managing director that one day, he would own an electrical company bigger than his, not minding his financial status at the moment. Reddy wouldn't give in to despair.
He hunted for a job for some time, and when he couldn't secure one, he decided to open his own company, Reddy Electrical. Vivian Reddy's early stages in business were hard, and life dealt him with different blows. After losing many contracts, he soon discovered his Indian name Reddy was actually the main challenge in his business. Due to the apartheid regime in South Africa, the whites didn't consider him.
Having known this, Reddy thought to do something weird. Since his firm was into electricals, he decided to rename it after the inventor of electricity, Thomas Edison. This shows how smart and forward-thinking the entrepreneur is. This leap paved the way for him, and he had to disguise himself as a white man to win contracts.
Vivian Reddy's First Contract with Edison was Worth $5,300
Reddy's first contract was an electrical installation worth $5,300. This was like compensation for him because he just got married to his wife, Mogi Naidoo, and their honeymoon was soon to begin. Reddy sprung into action, working tirelessly to impress his client. And oh! The contract was terminated almost immediately when the company went into liquidation. Reddy saw his whole world crumbling; he couldn't believe this was happening before his very eyes. He learned to be a good businessman the hard way.
Going by the unfortunate experience, Reddy had to battle with paying off his accumulated debt over the years. Many of his debtors didn't spare him, and he had it rough with some of them. But only one company stood by him, of which he confesses that he still does business with them and has given them contracts worth billions.
His Business Blossomed as the Apartheid Reign Waned
Reddy's business eventually kicked off in the early 1990s, towards the end of Apartheid. During this period, Nelson Mandela, the African National Congress (ANC) leader, gained his freedom, and President Jacob Zuma returned from exile. Reddy's friendship with Zuma became closely kneaded. This contributed immensely to his business together with the ANC.
Though billionaire Reddy has been tongue-lashed for romancing with politicians, many claimed he is using their influence to gain favor for his company. Still, he silenced them by making them understand that he is excellence personified. His company doesn't lobby its way to the top; they are good and seek to excel at all they do. In his words, "We win tenders because we are good at what we are doing. We are the largest electrical company in the country."
Vivian Reddy had a goal, and his goal was to be the biggest and best in Africa. "I have achieved my dream by working towards a policy I called BABA, which stands for biggest and best in Africa. We are very dependable." He proudly spoke about his company. Today, Edison Corporation has won the admiration of many, and his employees love working with him because he's one such boss that invents building solid human relationships. He's one of South Africa's most valuable ambassadors, calling people to come to South Africa to invest.
Companies that have Emerged from Edison Group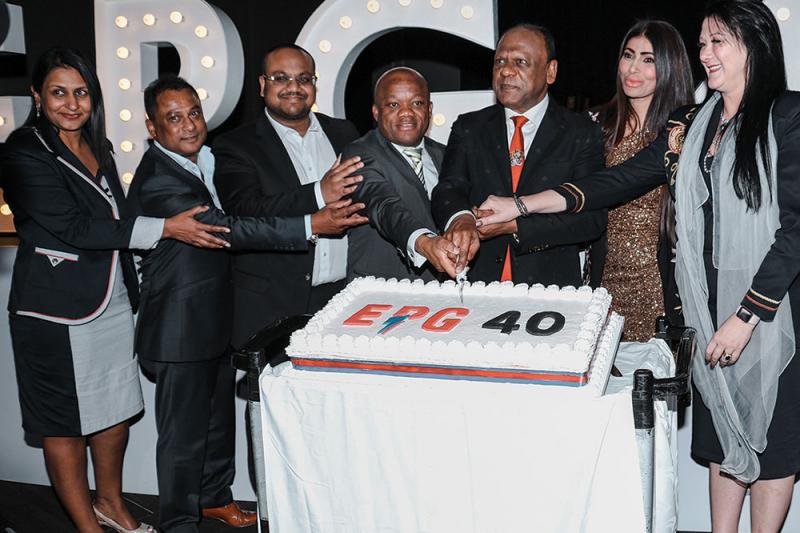 The South Africa-born billionaire has over the years acquired notable companies he has made strong and dependable. It was indeed a long journey and a dream come through for him.
Vivian Reddy's Casino, Monte Vista Business
When it comes to gambling, the South African Indian is a lover of gambling. In 1999, he opened his first casino, Monte Vista, in his home province KwaZulu-Natal in Durban. But before he started, people laughed and mocked him. They didn't know how he was going to manage the business. However, Reddy caught them all by surprise when he chose to partner with an international management company. His bid scored the highest score, and he won the license.
With Vivian Reddy's net worth, nothing is impossible. He sees possibilities even in the worst cases. Over the decade, he has opened multi-million-dollar casinos in Durban, Suncoast, and Sibaya, with interest in many others. The billionaire is soon stepping out to other countries like Uganda, Tanzania, Nigeria, Kenya, and Zimbabwe to establish more casinos. This is a man with dogged determination.
Vivian Reddy Has Several Real Estate Investments
As with all businessmen, Reddy is not altogether satisfied, and he keeps longing for more. This led to his investment in the real estate business. He seems to be seeing what many are blind to. He said that investing in real estate isn't as difficult as people see it. To him, great opportunities lie all over Africa, and people need to go out and grasp them.
He recently built a $53 million shopping mall in Newcastle, and he is about to conclude on a posh shopping, office, medical, hotel, and residential complex outside Durban. The billionaire is sure moving with the speed of light.
Reddy's Philosophy and Principles in Life
Life itself is governed by principles, when strictly followed, brings out the best in an individual. Reddy is governed by his principles. What has helped him reach new horizons is his philosophical principles. The billionaire constantly seeks improvement in all areas of his life. Be it business, sports, or private life. No wonder his successes. He seems to have no traces of 'impossibility' in his dictionary. With Vivian Reddy's net worth, whatever he seeks to improve, he's sure to get it done. He says today must be better than yesterday, and tomorrow better than today. This principle is the mantra of his business.
A Look At Vivian Reddy's Cars
The philanthropist has not left out spending on himself and his family. Vivian Reddy has a fleet of luxury cars believed to include Rolls Royce Ghost, and a Bentley Continental GT, all parked in his garage. He is also believed to own a Rolls Royce Shadow and Rolls Royce Spur.
Rolls Royce Ghost 
Features
Power Steering
Power Windows Front
Air Conditioner
Driver Airbag
Automatic Climate Control
Fog Lights – Front
Alloy Wheels
Multi-function Steering Wheel
Engine Start Stop Button
With Vivian Reddy's net worth, there is no question how far he can go to acquire the most luxurious car money can buy in South Africa. His Rolls Royce Ghost is valued to have cost a decent R4 million to acquire.
Bentley Continental GT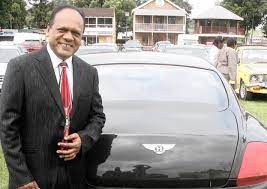 Features
Power Steering
Power Windows-Front
Power Windows-Rear
Air Conditioner
Heater
Adjustable Steering
Automatic Climate Control
Air Quality Control
Remote Trunk Opener
Remote Fuel Lid Opener
Low Fuel Warning Light
Accessory Power Outlet
Trunk Light
Vivian Reddy's Bentley Continental GT is the very first to be brought into South Africa. He uses the luxury car for his daily commute and reports have it that he plans to get another Bentley.
How Expensive Is Vivian Reddy's Jet?
Vivian Reddy decided to get himself a Learjet some years back. He claimed he needed easy mobility to access areas not serviced by commercial carriers. The Learjet, when not being flown, is packed in Lanseria Airport in Randburg. Although he didn't reveal the cost of his luxurious jet, dealers estimated it to be around R40 million.
Reddy also has another private aircraft, Challenger, which he uses for distant trips in Africa. In a picture that went viral, Vivian Reddy was seen posing with his son Kuber Reddy, who is soon to be the heir apparent to his father's company. With Vivian Reddy's net worth currently, Kuber Reddy has a lot to inherit.
Vivian Reddy's House
The modern mansion he lives in with his second wife, TV presenter and Scandal actress Sorisho Naidoo and children, is located in one of Durban's most exclusive suburbs. However, he rarely shows off his house.
Vivian Reddy's Net Worth was Displayed on The Real House Wives TV Show
His wealth is flaunted a bit more by his wife Sarisho Naidoo, a TV presenter and Scandal actress, the fortunate second wife of the South Africa Indian-born billionaire. Vivian divorced his first wife, Mogi Naidoo, who had three children for him after about 28 years of marriage. She is also the main cast of the popular TV reality The Real Housewives. The show inspires South African women on how to manage the home front despite their careers.
The show opened with a tour to Sarisho and Vivian's luxurious mansion, inviting her cast members to celebrate Diwali. Their eyes were well fed with the luxury of the mansion while they had more than enough to dine and wine. The couple didn't leave any stone unturned in opening up their luxury lifestyle to the cast members.
Vivian Reddy Also Gives Back to Society
Seeing the four corners of poverty has made Reddy generous to the core. The South Africa Indian-born billionaire has helped and still helps many rises today. In the past decade, he kick-started dozens of Black Economic Empowerment (BEE) businesses, dishing out millions to disadvantaged subcontractors. This BEE has helped grow South African businesses, small and medium scale enterprises.
Reddy loves to empower people, which is traceable to his first real name, Vathasallum, meaning 'child of peace and tranquility in Hindu. He has a way of making his staff feel loved. He created a good atmosphere for work and relaxation, occasionally giving them lunch and allows mutual bonding.
The children are also not left out. The Edison's Corp social responsibility section has a strong affinity for children. On the occasion of his 60th birthday, he launched a private foundation with an event for 10,000 disadvantaged children. It was a two-day $1 million glamorous birthday hosting guests, friends, business partners, and family members. His pledge of $10.6 million of his money also focuses on improving the lives of poor children. His generosity cannot be over-emphasized. He equally has plans of donating half of his wealth to charity after his retirement. It's amazing how Vivian Reddy has helped many.