Vusi Thembekwayo has an estimated net worth of $36.4 million (over R640 million). He is a South African venture capitalist, author, and public speaker. 
With the aim to provide lasting solutions to Africa's economic issues, Vusi Thembekwayo has grown to become one of the young richest entrepreneurs on the continent with an estimated net worth of $36.4 million (over R640 million). The 38-year-old has made a name in the business world with his successful works as a venture capitalist, author, and public speaker. As a passionate speaker, he has gained recognition on several global stages as a result of his charisma and thought-provoking content.
Vusi Thembekwayo has graced more than 21 cities around the globe for speaking engagements which account for a bulk of his net worth. He once pocketed $8,000 for a presentation. The business mogul has further increased his wealth over the years by founding a number of companies, including MyGrowthFund Venture Partners. No wonder, Vusi is considered one of the most successful businessmen in South Africa.
How Much is Vusi Thembekwayo Worth Today?
The renowned venture capitalist became a millionaire in rands before he turned 25 years old. He established the first black-owned Forensic Marketing agency called Global Professional Agency when he was 21. He equally served as a director in a Johannesburg Stock Exchange-listed company at the age of 25. Thus, becoming the youngest ever to achieve such a feat. With many successful works listed in his portfolio, it's no surprise that Vusi Thembekwayo, who has been described as "the rockstar of public speaking", has accrued a net worth estimated at $36.4 million (over R640 million).
He is said to own shares in seven companies where he influences more than $300 million. Vusi has worked his way up from managing a division at Metacash, a multinational retail business to becoming a managing partner of Pan-African private equity firm, Watermark Capital Partners. Since establishing his venture capital, MyGrowthFund, Vusi has grown to become one of the most influential venture capitalists on the African continent. More so, the self-made millionaire is an international best-selling author whose books have sold tens of thousands of copies in South Africa and beyond.
Contributors to Thembekwayo's Total Wealth
Putting his professional career as a public speaker since the age of 17 into consideration, Vusi Thembekwayo has built his net worth from the get go by emerging as one of the most sought-after African public speakers. Besides his lucrative speaking engagements, the young entrepreneur additionally pockets substantial income from his books' royalties, as well as working as a venture capitalist.
Public Speaking Engagements
Vusi apparently has a unique ability to engage at all levels with a large culturally diverse and challenging audience. Following his uncanny speaking ability, he has been dubbed "rockstar of public speaking." Interestingly, the entrepreneur wasn't good at speaking in public when he was in school as he used to stammer at the time. Hence, his ideas won't be heard as they stumble on the path of being spoken. As a result of the challenges, Vusi Thembekwayo decided to become a debater following his passion to share his ideas with the public.
After being booed off the stage while attending Benoni High School as a result of his speech on 'What Women Want', the KwaZulu-Natal native was steered towards the path of becoming a great public speaker by the ugly incident. He subjected himself to rigorous training in the field and today, makes a lot of money from talking which has seen him fly around the world, delivering motivational monologues for businesses. He finished third place in a global public speaking contest in the United States at the age of seventeen. Consequently, he was granted an audience with then South African President, Nelson Mandela who described Vusi as "an epitome of the South Africa for which we fought."
His career in public speaking took off after he met former president Thabo Mbeki at an event where Mbeki was the keynote speaker. Vusi Thembekwayo delivered a speech at the event for which he was paid R35 and was applauded with a standing ovation, with Thabo Mbeki giving him a hug. The former president went on to endorse him at that event, telling people to invite the youngster for more speaking engagements. By the time he turned 20, Vusi was already ranking as first in public speaking on the African continent and third in the world. At the age of 29, he had visited 21 cities where he delivered over 200 presentations and charged about $8,000 for one of the speaking engagements.
Some of the cities he has visited include Kampala, New York, Sao Paulo, London, Nairobi, Paris, Buenos Aires, and Rio de Janeiro. In a year, the famous global speaker delivers presentations to more than 350,000 people in seventeen countries. The content of his presentations usually focuses on business strategy, leadership, change management, HR management, team building, and organizational culture. For his masterclass presentations, Vusi Thembekwayo increases his net worth with a fee of R100,000 which he charges for more than 100 speaking engagements he gets in one year.
Books
Over the years, Vusi Thembekwayo has penned books that give insight into the secret of his business career success and how people can shape their destinies. Ranking as one of the most accomplished authors in SA, the award-winning businessman has recorded sales of over 50,000 copies of his books. His first publication entitled "The Magna Carta of Exponentiality" was launched in Barcelona, Spain in the year 2017 and it ranks as one of the unique literary collectibles written by an African author. The book took about eight years to be completed and sold more than 6,000 copies on the day of its launch in Barcelona.
It has an ever-increasing demand order of over 2,000 and has been inquired of by people residing in Oslo, London, Paris, and New York. Vusi Thembekwayo further released a second book, a linguistic and poetic masterpiece entitled " Vusi: Business & Life Lessons from a Black Dragon." The book is rated as one of the fastest books penned by a South African author to attain a best-seller status in the country. It is currently a quadruple best-seller and is available on Kindle and Amazon. The book has recorded sales of thousands of copies and is sold online for a price range of $12.99 to $16.77.
Entrepreneurial Works
In his early 20s, Vusi Thembekwayo kicked off his entrepreneurial career by establishing an international recruitment agency called Global Professionals South Africa. The agency oversaw the recruitment of South Africans for jobs overseas, mostly in Australia and England. Later in April 2014, the notable public speaker launched a venture capital firm, MyGrowthFund Venture Partners situated in Sandton, South Africa. With a mission to achieve economic freedom in Africa, his firm finds and nurtures high-growth black businesses. They achieve this by incubating and developing the business through the provision of funds, as well as financial advice and analysis to the entrepreneurs.
Having aimed to turn medium-scale businesses into high turnover companies, Vusi's firm promises to grow start-ups tenfold within five years through funding, strategic planning, and incubation. The MyGrowthFund business amplifier program reportedly costs about R12,000. The venture capital firm builds the future of the African continent by nurturing the next generation of innovators. It launched a mentorship program known as #Top 40 which also focuses on the development of 40 high-growth black businesses. The mentorship program lasts for 18 months during which MyGrowthFund invests R1 million to improve the businesses.
By 2030, the firm aims to build about 300 sustainable businesses in Africa. They have offices in many African countries, including South Africa, Nigeria, and Kenya. MyGrowthFund also has a presence in New York. Additionally, the self-made millionaire established a management advisory and growth consultancy business, Motiv8 Advisory, serving as the chief executive officer. Vusi Thembekwayo later augmented his net worth in 2017 as he sold a majority stake in the advisory firm in a deal worth millions of rands. Motiv8 Advisory was purchased by Watermark Advisory LLP based in the United States.
The Acclaimed Public Speaker Has Been on The Board of Many Companies
Having accumulated massive net worth, Vusi Thembekwayo is considered one of the most influential entrepreneurs in Africa. As a result, he has been named to the boards of a good number of firms. Since September 2015, he has been serving full time as an executive board member of IC Knowledge Bureau. He is a general partner at Watermark Africa Fund Managers, a role he has been playing full-time since April 2017. In October 2020, the global speaker became an executive board director of The Innovation Village, the fastest growing start-up engine in Uganda.
He also serves as the non-executive chairman of The Silicon Cape Initiative board. From March 2013 to July 2014, he worked as the non-executive director of RBA Holding Limited, where he equally served as the chairman of the Social and Ethics Committee. Furthermore, Vusi Thembekwayo was associated with the Southern African Venture Capital & Private Equity Association (SAVCA) as an executive board member from May 2017 to October 2020. He is currently serving as the alternate chairman of the investment committee at Impact Investment Fund Managers.
At the early stages of his career, Vusi was recruited as an external hire to join the directors of Metacash. He spent more than three years at the multinational retail business, running the single most successful division in the group that turned over R461 million a year and recorded the highest CAGR and EBITDA in the group. He also emerged as one of the youngest directors of a Johannesburg Stock Exchange-listed company, turning over $1.3 billion a year. Today, Vusi ranks among the keynote global speakers and influential venture capitalists in the world.
List of The Companies Vusi Thembekwayo Has Been Associated With
MyGrowthFund Venture Partners (Founder and Chairman)
Motiv8 Advisory (Former Chief Executive)
IC Knowledge Bureau (Executive board member)
Watermark Africa Fund Managers (General partner)
The Innovation Village (Executive board director)
The Silicon Cape Initiative (Non-executive board chairman)
RBA Holding Limited (Non-executive director)
Southern African Venture Capital & Private Equity Association (SAVCA) (Former executive board member)
Metacash (Director)
Vusi is a Recipient of Multiple Accolades
Throughout his long-spanning career, the business mogul has achieved stunning milestones and has equally been recognized with many awards. During his Global inspiration Tour held in 2017, Vusi hosted a sold-out event in Las Vegas. Thus far, he has addressed the Australian Houses of Parliament and also delivered a hit talk titled "The Black Sheep" to the top forty chief executives in Southern Africa. More so, Vusi Thembekwayo has delivered a presentation at the British House of Commons. In the year 2013, he gained an invitation to speak at the World Bank and became the only African public speaker to have achieved such a milestone.
In 2014, he was featured as a Dragon investor in the African edition of Dragon's Den, a popular reality TV series. In that same year, he was admitted to the National Speakers Association of New York. The next year, Thembekwayo was ranked among the Top 12 International Speakers by the MeetingsNet Editors. Then in 2019, he was rated 96 percent at the PCMA International Convention held in Pittsburgh, Pennsylvania. Some other awards claimed by the MGF chairman include;
Entrepreneur of The Year Award, 2009
Entrepreneur of The Year Award Finalist, 2011
Top 12 International Speakers by MeetingsNet, 2015
GQ South Africa Business Leader of The Year, 2020
Inducted into The Mipad 100 Hall of Fame, 2020
He Owns a Palatial Home
🛬 Home. Breakfast run with my best friend, my wife. She's a much better driver than me. Dont tell her I said that.VT pic.twitter.com/0XnyTP6kqQ

— VT (@VusiThembekwayo) April 30, 2016
As one of South Africa's most successful young entrepreneurs who has accrued a net worth running in millions of rands, Vusi Thembekwayo reportedly has a number of real estate assets in the country and beyond. He lives with his wife and kids in an opulent mansion situated in the suburb of Midrand in Blue Valley Estate. Although details of the house can be scarcely found in the media, from his social media posts, one can see that the luxury crib has several balconies with many bedrooms.
Vusi Thembekwayo is a Lover of Exotic Cars
It's no longer a secret that Vusi Thembekwayo has a high affinity for supercars, mostly Ferrari and Aston Martin. He reportedly has more than one model of Aston Martin and his car collection, which is worth over R10 million, also boasts many other expensive cars such as Porsche Boxster, BMW M Series cars, and Ferrari F12 Berlinetta.
Ferrari F12 Berlinetta (est. R3 million)
It's no surprise that Vusi Thembekwayo has a Ferrari F12 worth over R3 million in his car collection, having been rated among Africa's wealthiest businessmen. The supercar is one of the fastest cars on the planet and is a two-seater ride available with an automatic transmission.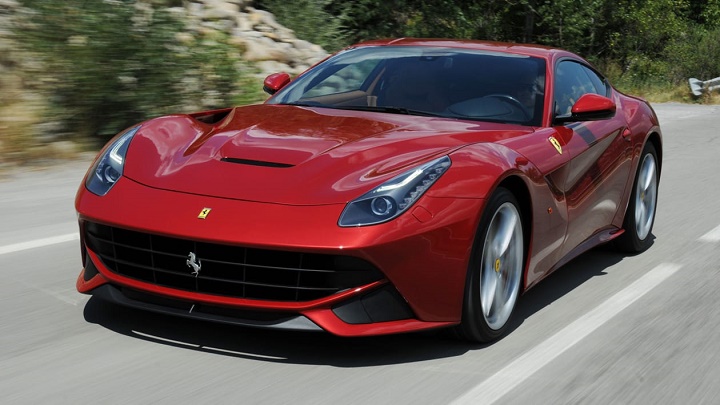 Features
V12 petrol engine
7-speed gearbox
Top speed: 340kmph
Multi-function steering wheel
Anti-lock braking system
Speed: 0kmph-100kmph in 3.1 seconds
BMW M4 (est. R1 million)
With a seven-gear dual-clutch transmission system, BMW M4 costs more than R1 million. The super ride is reportedly owned by the renowned venture capitalist and it ranks as one of the rarest and most exquisite cars in the world. The high-end sports car is powered by an M twin power turbo engine and its other unique features are listed below.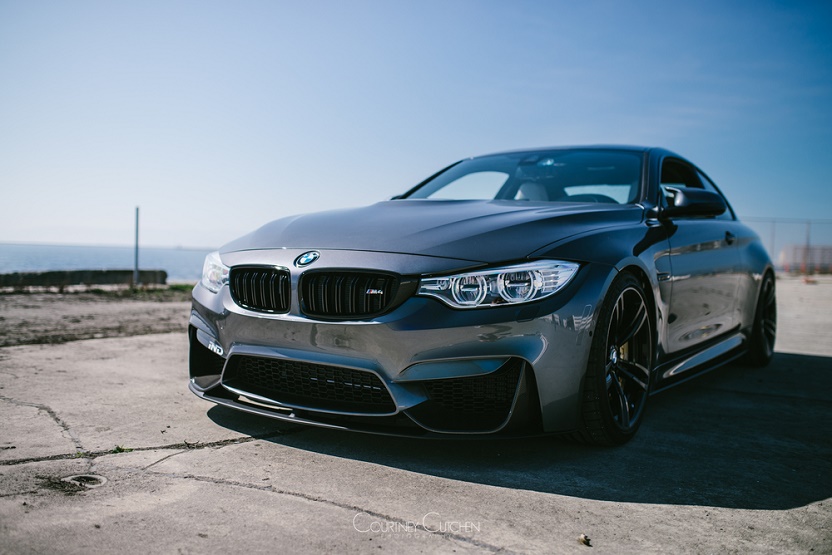 Features
Engine displacement: 2979cc
Power adjustable exterior rearview mirror
Engine start/stop button
Alloy wheels
7-speed gearbox
0kmph-100kmph in 4.1 seconds
Porsche Cayenne GTS (est. R2 million)
Additionally, Vusi's career earnings over the years have afforded him this beautiful SUV with a powerful engine and great comfort level. Porsche Cayenne GTS has a stylish interior and an exceptionally designed exterior. It is worth over R2 million.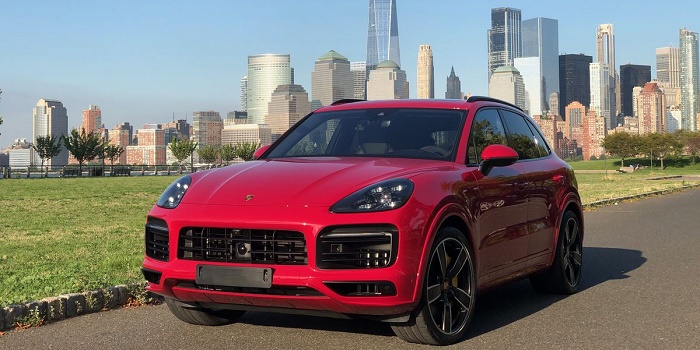 Features
V8 petrol engine
Power steering
8-speed gearbox
Alloy wheels
Top speed: 286kmph
Driver and passengers airbags
BMW X6 M (est. R2 million)
Valued at over R2 million, BMW X6 M is one of the variants in the M model series. One of the car's amazing features includes a touchscreen audio and navigation system. The BMW M Series X6 M comes in 56 different colors including black sapphire, almandine brown metallic, and Silverstone.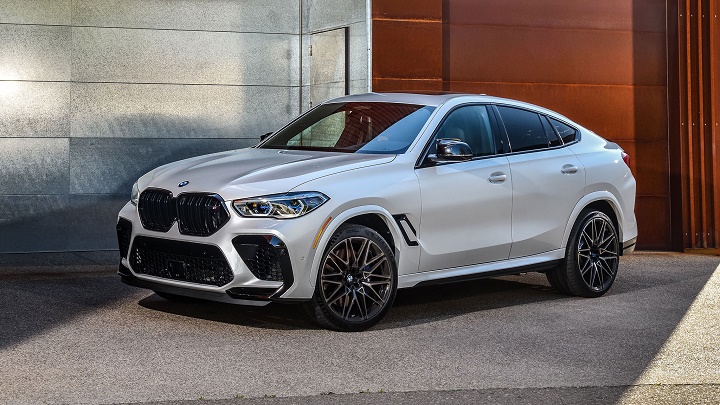 Features
4.4-liter V8 engine
Speed: 0kmph-100kmph in 4.2 seconds
Power steering
Remote trunk opener
Top speed: 250kmph
Cruise control
Porsche Boxster (est. R1.45 million)
Porsche Boxster is a luxurious vehicle with a 2 seater and a wheelbase of 2475mm. It is available with automatic and manual transmission. It has a length of 4374mm, as well as a width of 1801mm. The supercar is valued at over R1.45 million.
Features
6-speed gearbox
Automatic climate control
Top speed: 264kmph
Anti-lock braking system
0kmph-100kmph in 5.8 seconds
Voice control
Aston Martin Vanquish S (est. R5.5 million)
Having described himself as an Aston Martin guy, Vusi Thembekwayo has shelled out over R5.5 million for the purchase of Aston Martin Vanquish S. The beast is the most expensive car in his car collection and is available with the automatic transmission. It has a length of 4692mm and a wheelbase of 2740mm.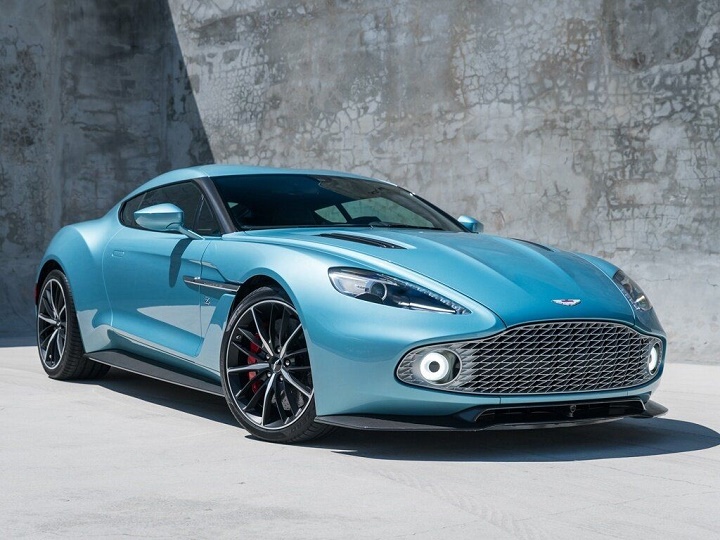 Features
V12 petrol engine
Engine displacement: 5935cc
Top speed: 323kmph
Seat lumbar support
Engine start/stop button
0kmph-100kmph in 3.8 seconds