Vivian Reddy is currently married to his second wife, an Indian woman named Sorisha Naidoo, and together they have two children – Sahil (son) and Kalina (daughter).
Vivian Reddy is one celebrity that has caught the attention of his numerous fans. His story is a perfect example of moving from rags to riches through sheer determination and hard work. He is a great and successful businessman who has won many awards and accolades, such as the 1993 Distinguished Service Award, 1993 International Senate Award, etc. These exceptional qualities make him stand out amongst his equals. Yet, it is not only for these laudable accomplishments that he is known. Vivian Reddy's marriage to the much younger Sorisha Naidoo has caused his name and that of his young wife to be dragged in the media.
Vivian Reddy Met Sorisho Naidoo After His 28-Year-Old Marriage Failed
The successful South African billionaire businessman and founder of Edison Group is a married man, albeit he has done so twice. He was previously married to Mogi Naidoo, and later on, he married for the second time to his Indian wife, Sorisha Naidoo. Vivian's marriage to Mogi Naidoo (who is now his ex-wife) lasted for 28 years. During that time, their marriage produced three children, Yavini, a pediatrician, Shantan, and IT student Kuber. After Vivian Reddy's marriage with Mogi crashed, he met and married his current wife, TV presenter, and actress Sorisha Naidoo who also has two children for him.
Though many years have passed since Vivian Reddy's marriage to his first wife collapsed, many things are still unknown about why their almost three-decade-old marriage failed. Mogi has remained mute on the circumstances surrounding the failed marriage, while on his part,  Vivian has not commented on the failed union. This has left many people wondering whether Sorisho has a hand to play in Vivian's failed first marriage.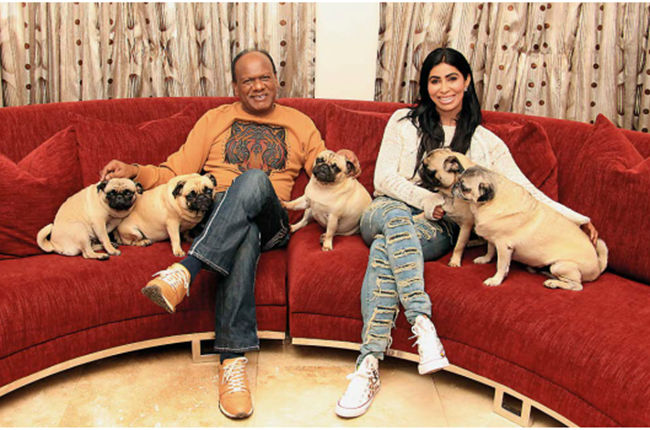 Sorisho Naidoo is Vivian Reddy's present wife. She is an Indian, born in South Africa, famous for being a cast member of The Real Housewives of Durban. A Durban actress is also a former beauty queen and TV presenter who is actively involved in many shows and movies, including The Man in the Mirror and Home Affairs, to mention just a few. She also worked with Southern Sun's public relations department, where she scored a DJ role at East Coast Radio.
Sorisho Naidoo is also known for her skin-lightening products. She started her cosmetics business some 10 years ago. She claimed that she had to get on a lightning cream because she was modeling for an FHM shoot and didn't like her dark-skinned knees and elbows. This prompted her to always test run her products to build peoples' confidence in them. Today, Sorisho has built her cosmetics brand almost single-handedly, and she is confident in the woman she has become, even if Reddy decides to walk away with another woman.
Sorisho Naidoo Initially Rejected Vivian Reddy's Advances
Reddy's attraction for Sorisho began when she emerged victorious as the winner of the crown of Miss India South Africa Beauty Pageant in 2015. The beauty queen's social status changed for good as she began to dine and wine with the high and mighty in society. She soon got to meet the South African-born Indian billionaire, Vivian Reddy. When they began to appear in public as a couple, their relationship wasn't without criticism. This was a result of their over two decades years age difference, with Vivian being the older one.
However, it wasn't long their casual meeting blossomed into friendship and subsequently a relationship that has seen them raise two kids to date. According to Sorisha, Reddy's reputation was a bone of contention for her. She pre-perceived the billionaire to be proud and arrogant because of his wealth and fame. For this reason, it made the ex-beauty queen uninterested in having anything to do with the billionaire. However, cupid apparently had another plan in store for the duo.
With time, Sorisha's refusal didn't stand in the way for Vivian. After much pressure, she was able to give in to a first coffee date with him. During their first date, Reddy decided to woo her over to himself without wasting much time. Thus, he impressed her a lot with the other side of his life, which isn't often portrayed in the media, and she began seeing him in a new light.
Public Criticism of the Age Gap Between Reddy and Sorisho
Contrary to the public's perception, Reddy and Naidoo seem to be basking in love for each other. Many things were said as regards their age difference. Although Reddy's real age is not particularly known, the billionaire is said to be between 69 and 68 years old as of this year.
On the other hand, Sorisho was born on the 24th of October, 1976, making her 46 years old. At first, when the relationship started, people thought it was just a fling and will soon fade away. As the public waited for their separation, the couple got more involved with each other and grew their love deeper. It wasn't long till we saw them decide to pledge forever to each other. However, their huge age gap pulled lots of criticism. As you would expect, many people went on to accuse Sorisho of marrying a man way older than her.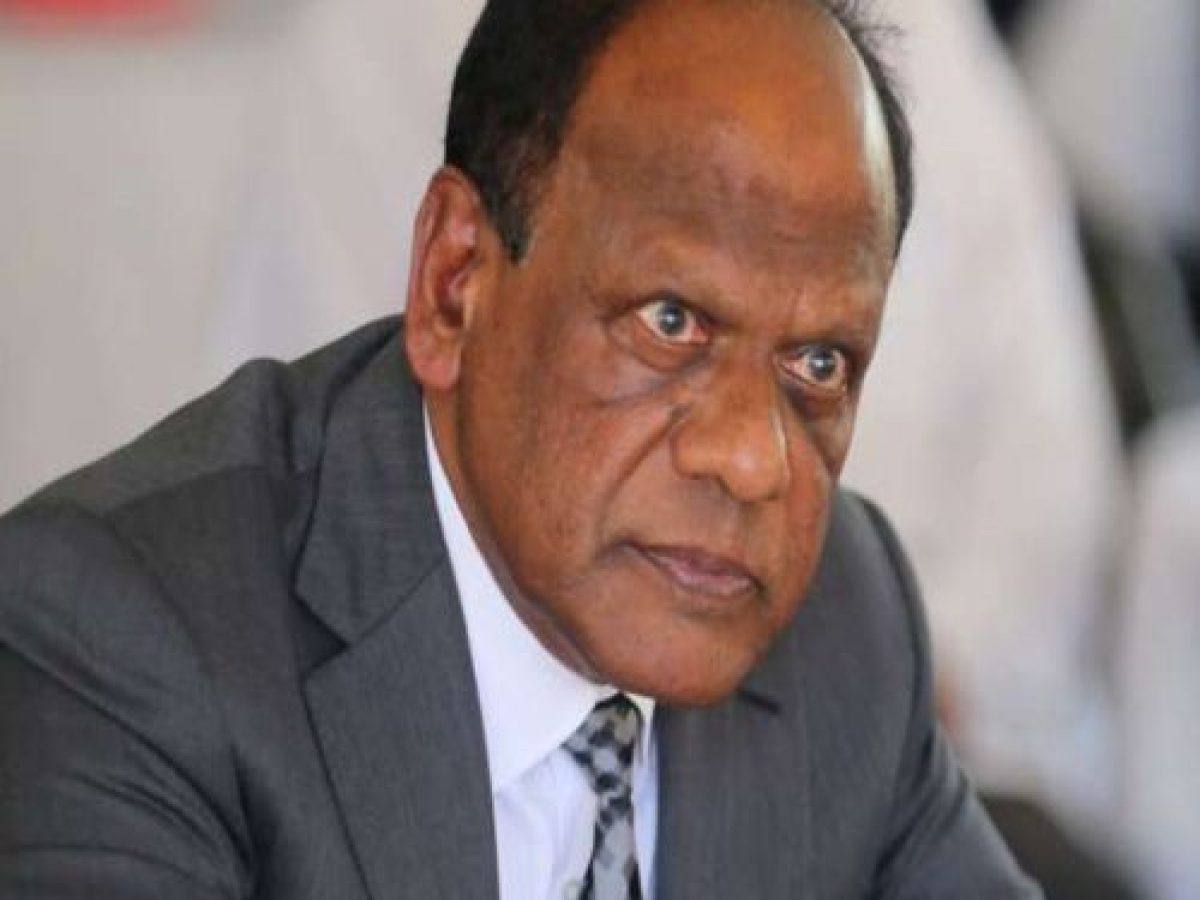 Furthermore, critics were quick to point Sorisha of being the "other woman" responsible for the crash of Vivian's 28-year-old marriage with his first wife, Mogi Naidoo. According to some of her critics, Vivian didn't have any marital or family problems with Mogi not until Sorisho appeared out of the blues and snatched the billionaire away from his doting wife of many years. Still, other critics claimed that Sorisho resorted to buying fake Facebook friends who sing her praise on the social media platform as if she was a good person.
Indeed, the accusations were much such that even many people close to Sorisho claimed that the former beauty queen married the billionaire because of his wealth, calling her a gold-digger. However, she disputed such allegations. Sorisho stated emphatically that:
"I didn't even think about money. I'm like please lend me some money and he's 'no,' and it was a slap in the face, but I'm grateful. Viv said I had to build up a credit record with the bank and I did."
Her billionaire and business tycoon husband instead encouraged her to stand on her own and strive for financial independence and self-worth. All these criticisms initially weighed her down, but she soon learned to put it behind her and has since then moved on. The couple seems unbothered today with criticisms about their age difference. Sorisho has also learned to stand by her husband and has since forged ahead with her life and career.
Even it was more comforting when we learned from a privately done interview that Sorisha Naidoo was totally different from the woman many people perceive her to be. On the outside, she looked like the typical high-class extravagant woman who loves material things and readily flaunts her wealth. But as we learned, that Sarisha is a totally different person who is down-to-earth, ambitious, and hardworking.
Vivian and Sorisha's Uncommon Love Life Despite Their Age Difference
Vivian Reddy's marriage to Sorisho has lasted several years now, and going by what the media has reported, and as seen by the public, there seems to be no issue in their union. Their family image shows they are doing wonderfully well and equally prospering in their respective fields. As part of their blissful union, Vivian Reddy celebrates his wife every December to the admiration of some people. Her birthday in 2017 attracted large media attention. It was held at Beverly Hills Hotel in Umhlanga.
In the epoch event, Reddy presented his wife a gift of a black Aston Martin DB11 worth $343,000. This shows how much love exists between the duo. Reddy also speaks so much of how committed Naidoo is to the family's well-being despite her busy schedule. According to him, she loves to sacrifice for the well-being of their family. On the other hand, Vivian also loves how she cares for him and the children, not being affected by her career. However, Sorisha has never been married before. Her commitment to her marriage with Vivian could account for the triumphs her marriage has seen these past years.
It has also been noted that in contrast to what many people assume that Sorisha will be heavily reliant on her husband's income, that is far from being the truth. The former beauty queen admitted to not even knowing how much her husband has as his net worth if at all she is mentioned in his will. Apparently, this was borne out of her husband's advice to her to be self-reliant and financially independent. As a good wife, Sorisha heeds this advice and is focused on growing her business. It is worthy to note that despite accepting her husband's somewhat unpopular opinion about their family's wealth, the duo is still living together happily as husband and wife.
Indeed, Vivian Reddy's marriage to Sorisha Naidoo is a marriage like no other. Vivian's insistence on not helping his wife financially is not to say that he is stingy. Apparently, it is known that he is a philanthropist who is involved in several South African charity initiatives, such as the Orphans of AIDS Trust Fund. In addition, he has also contributed heavily to other community projects, including helping the less privileged to attain their life dreams.
How Many Children Do Reddy and Sorisha Have?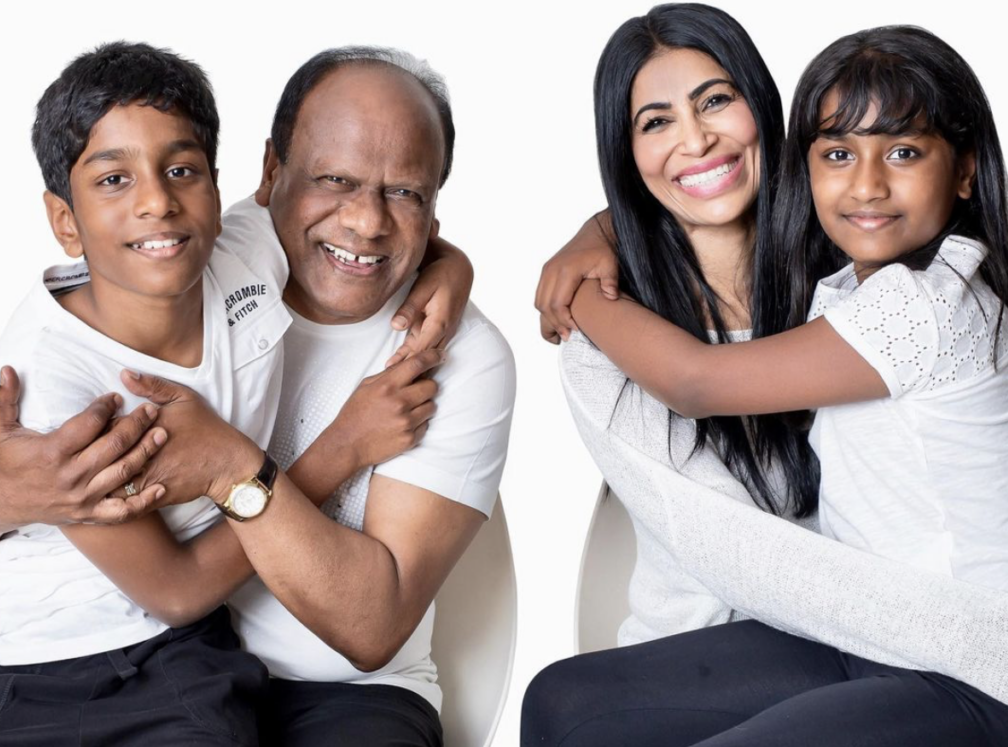 Reddy had three children from his previous marriage to Mogi Naidoo, as stated earlier. He and his second wife, Sorisha, share two children. Their love blossomed with the birth of their first child, a son named Sahil. Not too long after his birth, Sorisha took in again and bore their second child, a baby girl named Kalina. As the kids began to grow, the renowned businessman relocated with his family from Durban to Johannesburg because they needed the kids to enjoy closeness with their grandparents.
Vivian Reddy's marriage with his first wife, Mogi Naidoo, produced three children, including Yavini, a practicing pediatrician, Shantan, and Kuber. All three are all grown and handling the affairs of their lives. Their relationship with Sorisha may not be that close; besides, it isn't in the public space. In an interview where Reddy was invited to be a guest of Dali Tambo's celebrity TV show People of the South, he acknowledged that the show helped him bond greatly with his children from his previous marriage. This shows he is still very much involved in the children's life.
Overview of Sorisha Naidoo's Involvement in The Real Housewives of Durban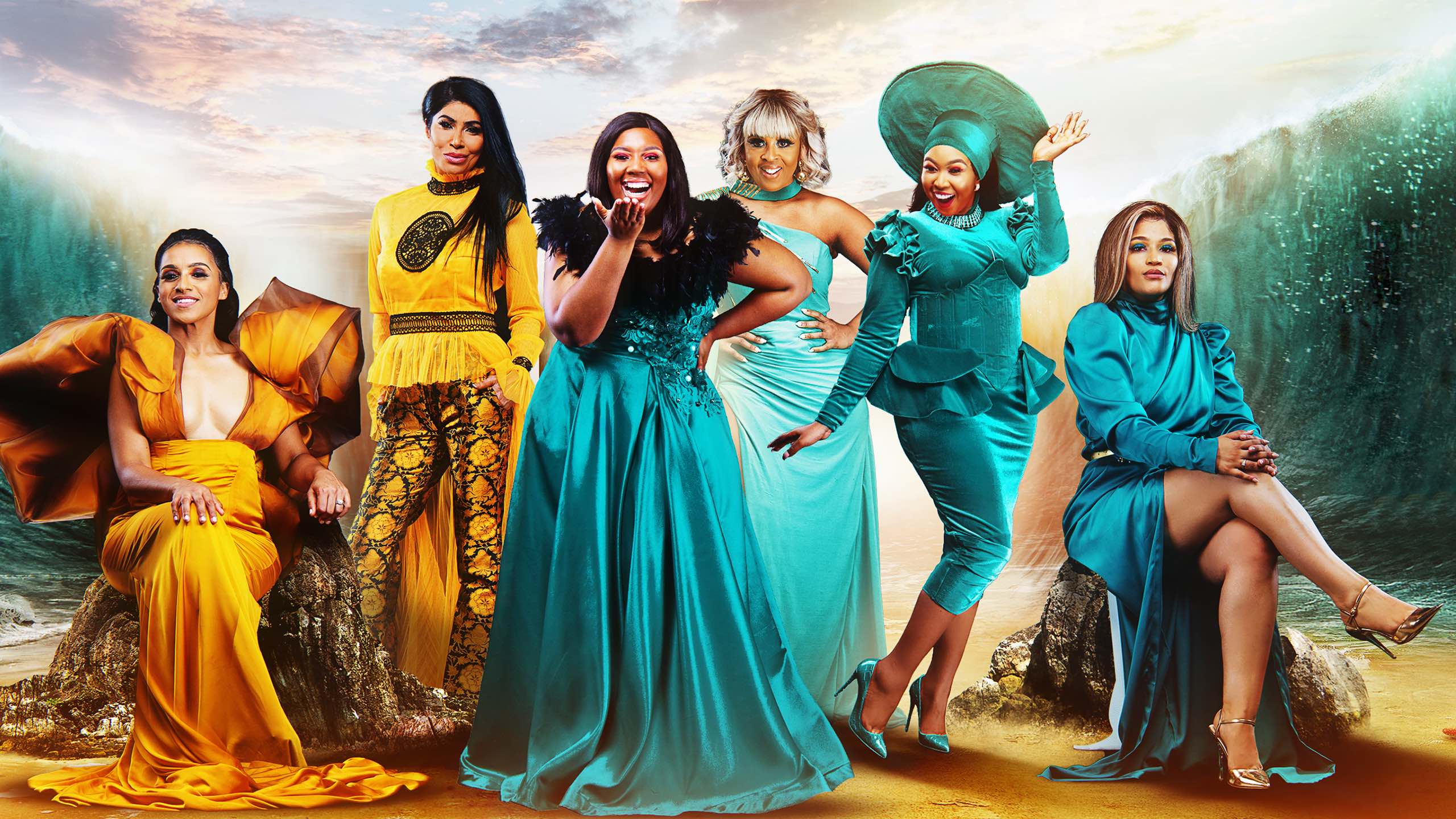 Sorisha Naidoo, who is also a DJ and philanthropist, is known to be on the main cast of The Real Housewives of Durban, which is a reality TV show that started airing in January 2021. The show portrays the inspiring story of homemakers from South Africa. It inspires women who live in South Africa, teaching them how to manage the home front despite their pursuit in their various careers.
Naidoo's outstanding role and performance in many shows made the production team approach her to feature in the show. She claims the reality show will bring pleasure to her and those watching it. Many of her fans loved her role and the character she's showcasing. This show has also made her famous and brought her into the limelight.
Before Naidoo became a part of six housemates of The Real Housewives of Durban, she promised to open up about her family to her cast members. This she has fulfilled to the latter. The reality show opened with a tour of Sorisha and Reddy's extravagant mansion, where her cast members were invited to celebrate Diwali. The ex-beauty queen led the camera that toured round her home, feeding fans with their luxurious lifestyle. All members of her family were shown, including her pugs. With this show, it is expected that Vivian Reddy's Marriage to Sorisha will be projected to the public the more.