FNB eWallet has brought very convenient and easy ways to carry out various financial transactions without having to go to the bank. This move has made all banking experiences better, not only for when you want to make a transfer but to also reverse eWallet transactions done either in error or after you have been scammed.
The eWallet payment system makes it possible for you to transfer money from your account to the mobile wallet of someone else even without using the person's bank details. Once the payment is made, the recipient can make a withdrawal of the funds using any of the bank's ATMs across South Africa. The problem, however, begins when you made a transfer of funds by mistake and you want your money back.
It Is Possible To Reverse eWallet Payment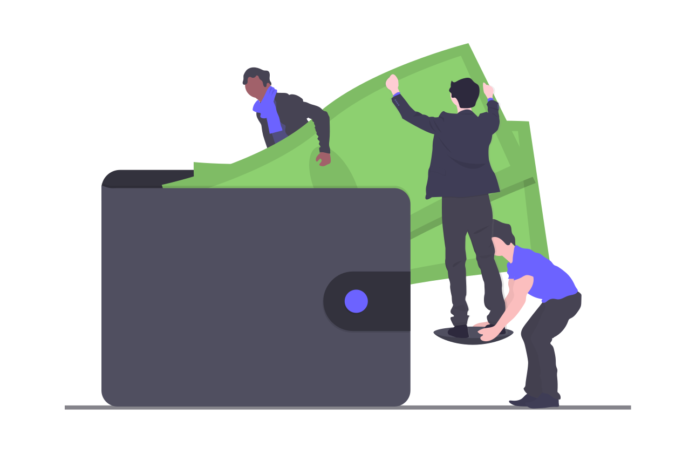 If you find yourself stuck in a situation where you have made a transfer from your FNB account to someone's eWallet and you want to get your money back, the first thing to take note of is that it is possible for you to reverse the transfer and your money will be sent back to your account.
That said, the reversal is only possible if some conditions are met and anything outside of that, you may not get back your money. Here are the ways that it becomes possible for you to get a reversal:
The funds must still be in the account of the recipient – If the recipient is able to rush and withdraw the original funds sent before you make a request to reverse eWallet payment, you may not be able to get your money back.
It must not be after 72 hours of transfer: Once the transfer is done, you are only allowed to request a reversal within 72 hours of the original payment if the money is still in the eWallet of the recipient. If you are unable to request a reversal within this window period, a reversal becomes difficult.
There is a cost implication: While it is possible to have a reversal, it does not come free as you will be charged a standard fee of R13.95. The amount is fixed, no matter the amount you are reversing and it is not inclusive of the initial amount you pay for the transfer.
All The Methods To Reverse eWallet Transfer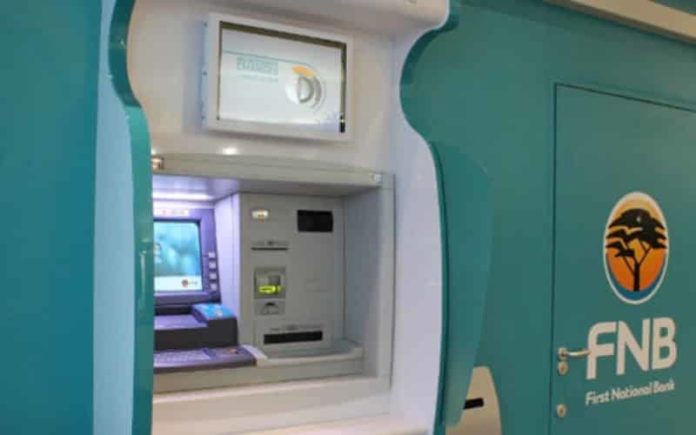 FNB has made it easy for one to reverse eWallet transfer once you are able to place a call to 087 575 9405 before the money is withdrawn and before 72 hours. Once you place the call, you can ask for a reversal or send an email to [email protected].
The foregoing is the first method you might want to try, but there are other methods that you can use:
Through USSD Code
After you must have registered for mobile banking with FNB, dial either *130*321# or *120*321#.
Select the 4th option which is "Send Money"
Next, select option 5 which is "eWallet Reversal"
Select the option that asks you to continue
You will see different transactions you carried out. Select the one you want to reverse
You will be asked for a reason for the reversal. Kindly select the appropriate option
Finally, you will be notified that you will be charged the sum of R13.95 for the transaction. Select 1 to continue or 2 to cancel
If you are not registered for FNB mobile banking, you will need to register before you can attempt a reversal using the steps above. Here's how to register:
Dial either *130*321# or *120*321#
Select the 4th option which is "Send Money"
The PIN for either your credit card, debit card, or cheque will be requested
If you input the correct PIN, you will be authenticated
Next, you will be requested to set a PIN for your cellphone banking
Now, you can follow the stipulated steps and you will have your money sent back.
Can You Reverse eWallet Payment Via The FNB Mobile App?
The FNB mobile app comes with many features and functionalities that are also important. You can use the app to carry out various transactions, including eWallet transactions, but this is only limited for now.
While it is possible to send money via the FNB mobile app and also check your transaction history, it is not possible to reverse a payment made to an eWallet using the app. However, it is believed that the feature will soon be included.
It Takes Between 4 to 15 Days For Reverse eWallet Payment To Be Processed
After requesting a reversal for payments made, the process is not immediate. At the earliest, you will have the funds sent to your account within 4 to 5 working days. If you request for a reversal before the weekends, the days of the weekend are not included in the days that will be counted.
If you have made a wrong transfer either to a number that is not going through or if no one comes forward to claim the money, you will be sure to receive it back in our account in between 14 to 15 working days. This means that your payment may be made in three weeks.
It is important to note that FNB has made it clear that while the reversal is possible, it is not a must that it will go through. More so, it's stated that the bank will not be held liable for monies sent to wrong numbers.
Various Reasons To Ask For A Reversal
The objective behind wanting a reversal is that you want to have your money back after making a wrong payment. This could be because of one of many reasons which are already mentioned or you have been scammed and you want a reversal before the money is withdrawn.
Another reason could be that you have made a transfer in error to a wrong number or you sent more money than you were supposed to send and you do not think the recipient will send it back. If you send money to an an-eWallet that is already blocked, you will also be able to ask for a reversal.
There are other technical issues among other things which can also allow one to request for FNB to send back your money.
Customer Care Contact For Issues Relating To Reverse eWallet Payment
If you are having any issues relating to either the transfer or reversal of funds using eWallet, you can get more clarification from the customer care representatives of FNB. Here are all the details you can use:
Phone Number: 087 575 9405
Email: [email protected]
Via FNB Website: For compliments, complaints, or inquiries, you can send messages to the appropriate fields provided on the website via this link.