Sbahle Mpisane came to be in the world of fame as a South African fitness expert and influencer, and TV personality best known for featuring in a reality show Kwa Mam's Mkhize. She is also known as the daughter of famous entrepreneurs, Sbu Mpisane and Shauwn Mkhize.
Her life took a different turn when she was involved in a grave car accident that nearly claimed her life, and kept her in a wheelchair and away from the public for a very long time. In a slow but progressive way, she has learned to walk again and live the life that was almost lost slowly but surely in a way best for her. Apart from that, she also survived many other things that could break one completely.
How Sbahle Mpisane Got Involved In The Horrific Car Crash
It was on the 9th of August 2018 that Mpisane came face-to-face with death when she lost control of her car, and thus, the accident. She couldn't remember the entire thing that happened on that day, and the cameras around the accident scene were not working. However, in flashes of memory, she claimed someone was responsible for the crash, and she knew who that was.
Luckily for her, some people gave a helping hand to see her make it out of her vehicle after it all happened at the Margaret Mncadi Avenue in Durban. Nonetheless, she spent 3 weeks of her life in an induced coma to save her from harming her swollen brain as she fights to live.
In the course of the accident, she suffered from broken bones in different parts of her body, including her legs that led to her inability to walk for many months, emotional distress, and having some of her internal organs affected by the catastrophe. What's more, sources say she admitted the accident changed her life forever after she suffered memory loss.
Her Recovery Was Long But Steady
Having broken all the bones in her body, the recovery of Sbahle took more than a year. She described it as the toughest battle of her life. The fitness guru was confined to a wheelchair, but being a fitness enthusiast, she came around to take advantage of healthy living above letting her trauma get in the way.
Sbahle Mpisane had to start learning many things anew while she also struggled to remember the many she forgot due to the Amnesia she suffered. Above all, she stated she would have died but for God helping her out.
Currently, she has regained her walking ability and has gotten a tattoo around her wrist to celebrate her second chance. She has also returned to working out, as well as shares her progress with her followers on her social media pages. She still pursues her dreams, and towards the end of 2019, she took a fashion show runway in her wheelchair.
A Look Into the Challenges of Losing Her Ex-Boyfriend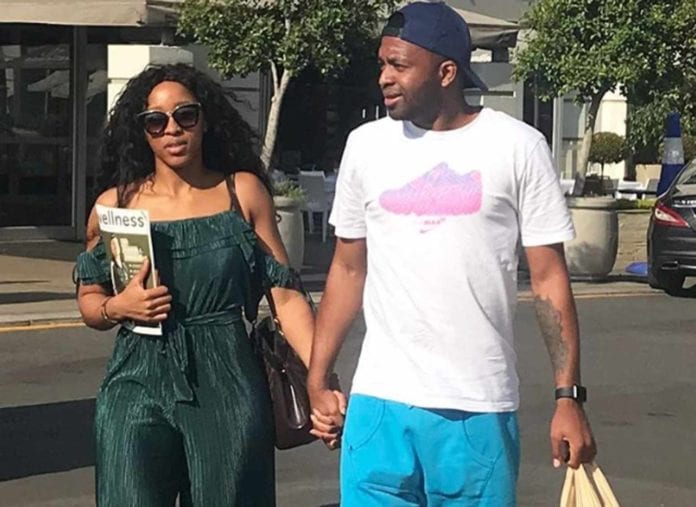 It was a period of storm and stress for Mpisane since things fell apart for her through the accident. Aside from the difficulties caused by the crash and her difficult recovery process, her love life also met its end with her South African football player boyfriend, Itumeleng Khune.
Questions rose as to why they ended the relationship since many fans saw them as a couple. In her family's reality show, Kwa Mam'Mkhize, she came about her stands with Khune. One of the major reasons given by her was because she had amnesia and could not remember Khune or why she was romantically involved with him. Even with all the twists and turns in the relationship, she made it known that the goalkeeper was good to her and extended supportive hands in her journey to healing.
The separation, according to Mpisane, did not leave her with hard feelings. She went further to add that she wanted him to have a good life with someone who'd love him, marry him, and have a child with him because she was not ready to get pregnant. What remains vague is why she was not ready to mother a child. If it was related to the accident or she was not just ready; whatever be the case, Khune has moved on with his life, found someone else, and is reportedly married with a child. He has further maintained privacy in his newfound love.
Sbahle Mpisane Had To Also Deal With Her Parents' Divorce
Her parents, Shauwn and Sbu Mpisane are well-known business people, who started humble regular jobs before they landed themselves some Government contracts and owning companies that are worth millions of dollars. They own Zikhulise Group, Zikhulise Cleaning Maintenance and Transport, Zikhulise Auto Restorers, Inyanga Trading 559, Royal Eagles Football Club, and Zikhulise Auto Recoveries. Recently, Shauwn started a reality TV show, Kwa MamKhize, which also features her children.
In August of 2018, about the same period Sbahle Mpisane had the accident, Shauwn and Sbu had already started heading for a divorce after spending more than 10 years of their lives as a couple. Since the family is well-known, it did not take so long for the divorce rumor to rally round. The main reason for the divorce has been told differently, as some sources put forward that it may be as a result of Sbu's infidelity, others suggest it may be related to finances. However, their son, Abile Mpisane, posted on Instagram how his mother had always been the pillar of the family, and he also watched since 2014, how his father became distant and cold, and how he treated his mother. Perhaps, this may be another reason for the divorce.
According to reports, Sbu was not ready to be out of the marriage without good compensations, therefore he asked to be given R200,000 from his ex-wife every month for maintenance. Subsequently, Shauwn went back to dropping her husband's name to adopt her birth surname, Mkhize. Like she has always been, her works as an entrepreneur continue as she has added her reality TV show to the number of her already existing businesses, and her net worth has also been fair to her.
Sbahle Mpisane Is Still Very Close To Shauwn 
Details of how Sbahle has dealt with the divorce of her parents is a bit sketchy. However, she seems to have taken it with ease as she still made out time to be thankful to her parents, who have stood by her throughout her trying moment at the hospital.
The divorce does not seem to harm the relationship of Shauwn and Sbahle, especially because Shauwn is not the biological mother of the fitness bunny. In the TV show owned by the family, Shauwn announced that Sbahle Mpisane is indeed her daughter, even though she did not give birth to her. Shauwn met her when she was about 6 or 7 years old and has since taken her as her own.