For good reasons, DStv has become synonymous with premium entertainment in South Africa and the company has not failed to deliver. The satellite service provider which began operations in SA in 1995, came with a handful of channels but has since grown to provide a wider range of options and other services for its customers to choose from. Among the many ways their services have improved besides the various DStv packages, the ones that stand out are the 2008 launch of the High Definition PVR decoder, its subsequent improvement that is the XtraView Decoder, and the addition of the M-NET HD channel.
Improvements over the years have seen DStv adjust its services in a way that has made them affordable to all and sundry. They did this with the introduction of different classes of bouquets at assorted prices. This way, whatever your entertainment need is, you will definitely find a suitable package among its pocket-friendly array of bouquets that will give you the best value for your money.
How Does The DStv Bouquet System Work?
In all, DStv has close to 200 channels available to its customers. But as earlier mentioned, they introduced the bouquet system to ensure affordability of service. By doing this, the over 200 channels were broken down and divided into a group of channels given different names for easy identification. These groups of channels were also given specific names according to the kind of target audience they were made for.
Each bouquet has a different number of channels starting from the least bouquet with 36 channels to the highest bouquet with close to 160 channels available to the user at every point in time. This means that each bouquet is tailored to a range of interests. For example, if the kind of entertainment you are looking for is sports, there is a bouquet that would best suit that interest without neglecting your other entertainment needs. These are the basic things to note about how the DStv bouquet system works:
Every bouquet has a specific name it is called
Each bouquet has its own number of channels
The prices of the bouquets differ
You cannot be subscribed to more than one bouquet
If you are subscribed to the premium bouquet, you get all of the other bouquets' channels
Some bouquets have certain perks and benefits
Each bouquet has a specific audience it caters to
you can upgrade or downgrade the bouquet you are subscribed to
The bouquets differ, depending on the country you are streaming from
List Of DStv Packages, Channels, and Their Prices
DStv has six major packages customers can choose from for optimum entertainment, depending on the budget they are working with. In addition to those six, it has other add-ons and value-added services that one can spice the packages up with. Take a look at the major bouquets below.
| | | |
| --- | --- | --- |
| Bouquet Name | Number of Channels | Price |
| DStv Premium | 158 | R829 |
| DStv Compact Plus | 142 | R539 |
| DStv Compact | 125 | R409 |
| DStv Family | 91 | R295 |
| DStv Access | 66 | R115 |
| DStv Easyview | 36 | R29 |
| DStv Indian | 25+ Add on | R260 |
DStv Value Added Services
BoxOffice
Showmax
XtraView
DStv Now
DStv Catch Up
SuperSport
DStv Packages Compared
When it comes to choosing the DStv bouquet to subscribe to, people have been known to face some confusion trying to decide which package is best for them. To better make this decision, it is best to take a good look at all of the available channels on each of the DStv packages and compare the different prices. This will help you know which one best suits your needs at the time and which one is best suitable to the budget you are working with. Bear in mind, however, that the packages come with different perks which are subject to change at different times, depending on current promotions or other events. Take a look at the comparison between different bouquets below.
DStv Premium Vs DStv Compact Plus
DStv Premium is the highest package available on the DStv service and as such, it delivers a complete package for all kinds of entertainment, sports, news, lifestyle, and research needs. It offers an assortment of all the channels available on all other bouquets – both visual and audio. With DStv Premium, you will never miss a game as it has all the super sports channels. Also, you will be constantly up to date with local and international movie releases and get breaking news as they happen.
While Compact Plus comes close to what Premium offers, other benefits come with the bouquet beside the channels. Take a look at some of the major differences between the Premium and Compact plus DStv packages.
Premium goes for R829 while Compact Plus goes for R529, hence there is a price difference of R300 between the packages.
DStv Premium has 16 channels more than Compact plus. This means that Premium has 158 visual channels while compact Plus follows closely with 142 channels.
While DStv Premium boasts 16 sports channels, Compact Plus has only 14 of those.
When it comes to entertainment options, DStv Premium offers 60 channels while Compact Plus offers 45 channels.
If you love all of the perks of DStv Premium and subscribe to it, you get the extra benefit of watching Showmax at no extra cost. On Compact Plus, however, you will still pay a part of its actual cost to get Showmax.
Below are all the channels you will enjoy on DStv Premium but they are not available on DStv Compact Plus.
| | |
| --- | --- |
| Channel Name | Channel Number |
| General Entertainment and Movies | |
| M-Net | 101 |
| M-Net Movies 1 | 104 |
| M-Net Movies 2 | 106 |
| M-Net Movies Pretty Deadly | 111 |
| Discovery Channel | 121 |
| FliekNet | 149 |
| M-Net Plus 1 | 901 |
| | |
| --- | --- |
| Sports | |
| SS GRANDSTAND | 201 |
| SS RUGBY | 211 |
| SS CRICKET | 212 |
| SS GOLF | 213 |
| SS TENNIS | 214 |
| SS MOTORSPORT | 215 |
| SS MAXIMO 1 | 241 |
| Lifestyle and Documentaries | |
| BBC Earth | 184 |
| News and Commerce | |
| Bloomberg | 411 |
DStv Compact Plus Vs DStv Compact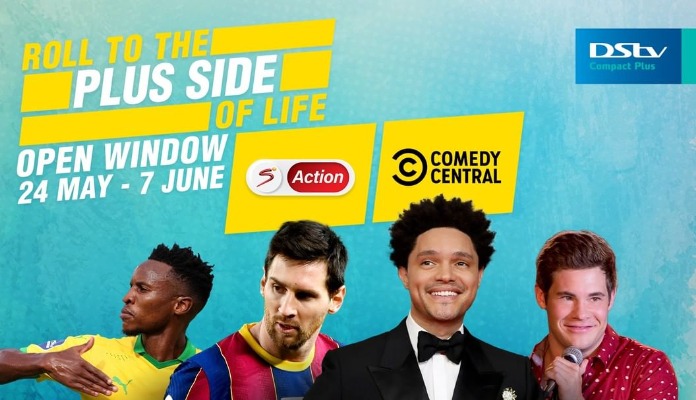 DStv Compact Plus is the next most expensive bouquet right on the heels of DStv Premium, suffice to say if you are not financially capable of taking on Premium, Compact Plus is your next sure bet. This bouquet is suitable for active sports lovers and entertainment geeks, but can also serve just fine for the family especially since one can watch it on four other devices. This means that it services the entire family's needs so no one has to be left out.
Although many confuse their names, DStv Compact Plus is very much different from the DStv Compact bouquet. Take a look at some of the major differences between the two packages:
Compact Plus goes for R529 while Compact goes for R409, hence there is a price difference of R120 between the packages.
DStv Compact Plus has 17 channels more than Compact. This means that Compact Plus has 142 visual channels while Compact follows closely with 125 channels.
While DStv Compact Plus boasts a total of 14 sports channels, Compact has only 10 of those.
DStv Compact Plus offers 45 entertainment channels while Compact offers 40.
It's not all differences, however, when it Comes to Showmax, you get a 50 percent discount on both Compact and Compact Plus packages. This means that you will only pay R49 instead of the full R99.
The channels below can be found on DStv Compact Plus but not on the Compact bouquet.
| | |
| --- | --- |
| Channel Name | Channel Number |
| General Entertainment and Movies | |
| 1Magic | 103 |
| Comedy Central | 122 |
| kykNET | 144 |
| Africa Magic Urban | 153 |
| Sports | |
| SS Variety 1 | 206 |
| SS Variety 2 | 207 |
| SS Action | 210 |
| | |
| --- | --- |
| ESPN 2 | 219 |
| Lifestyle and Documentaries | |
| CBS Justice | 170 |
| Curiosity Channel | 185 |
| The History Channel | 186 |
| Kiddies and Teens | |
| Nickelodeon | 305 |
| Cbeebies | 306 |
| Nick Jr | 307 |
| Music | |
| MTV Music 24 | 323 |
| News and Commerce | |
| Sky News | 402 |
DStv Compact Vs DStv Family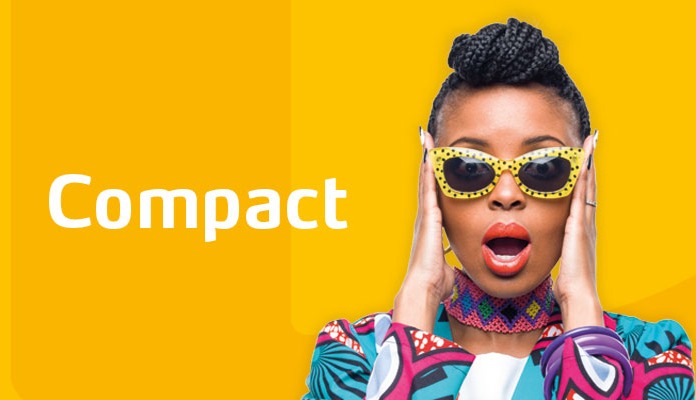 DStv Compact was created with local content in mind. The bouquet offers an assortment of local entertainment. It is not necessarily the best there is when it comes to sports but it equally offers a handful of channels that can cater to the needs of a sports enthusiast who is on a budget.
The Compact bouquet is a step ahead of DStv Family but the differences between the two are not so small. Take a look at some of them:
The Compact bouquet goes for R409 while the Family bouquet goes for R295, hence there is a huge price difference of R114 between the DStv packages.
DStv Compact has 34 channels more than DStv Family. This means that Compact has 125 visual channels while Family follows closely with 91 channels.
While DStv Compact boasts 10 sports channels, Family has only 3 of those.
DStv Compact offers 40 entertainment channels while DStv Family offers only 20.
DStv Compact's final advantage over the Family bouquet is that it gets a 50 percent discount for Showmax whereas you would have to pay the full price to enjoy the service on DStv Family.
The channels below are the factors that distinguish DStv Compact from DStv Family.
| | |
| --- | --- |
| Channel Name | Channel Number |
| General Entertainment and Movies | |
| M-Net Movies 3 | 107 |
| Studio Universal | 112 |
| ITH | 114 |
| M-Net City | 115 |
| BBC Brit | 120 |
| E! Entertainment | 124 |
| Fox | 125 |
| Ginx eSports | 127 |
| | |
| --- | --- |
| BET | 129 |
| MTV | 130 |
| Lifetime | 131 |
| Mzansi Magic | 161 |
| ROK | 168 |
| Annual Nigerian Festivals | 198 |
| Telemundo | 507 |
| TV Record | 515 |
| Lifestyle and Documentaries | |
| Discovery ID | 171 |
| | |
| --- | --- |
| Honey | 173 |
| BBC Lifestyle | 174 |
| Food Network | 175 |
| HGTV | 177 |
| Sports | |
| SS PSL | 202 |
| SS Premier League | 203 |
| SS Variety 3 | 208 |
| ESPN | 218 |
| WWE Channel | 236 |
| | |
| --- | --- |
| Foreign/Special | |
| RAI Italia | 430 |
| Beste van Nederlands | 431 |
| RTPi | 435 |
| TV5 Monde Afrique | 437 |
| Deutsche Welle | 446 |
| Kiddies and Teens | |
| Disney | 303 |
| Free Channel | |
| TV Mozambique Internacional | 701 |
DStv Family Vs DStv Access
DStv Family, just as the name implies, was specifically made to meet the typical entertainment needs of a family. It provides ample channels for adults with a good mix of teen and kiddies channels for balance.
While it is just a step below the Compact bouquet, it has some interesting features that set it well above the Access bouquet. Take a look at some of the differences between the two packages.
The Family bouquet goes for R295 while the Access bouquet goes for R115, hence there is a price difference of R180 between the packages.
DStv Family has 25 channels more than Access. This means that Family has 91 visual channels while Access follows closely with 66 channels.
While DStv Family boasts a total of 3 sports channels, Access has only 2 of those.
DStv Family offers 20 entertainment channels while DStv Access offers 10 only.
The Showmax discount does not apply to either of the packages, so if you subscribe to DStv Family or Access you will pay the full R99 for the add-on.
These are the channels you will find on DStv Family but not on Access.
| | |
| --- | --- |
| Channel Name | Channel Number |
| General Entertainment and Movies | |
| Vuzu | 116 |
| Universal Channel | 117 |
| TLNovelas | 133 |
| Discovery Family | 136 |
| kykNET & Kie | 145 |
| Africa Magic Family | 154 |
| Moja Love | 157 |
| Novela Magic | 165 |
| ZEE World | 166 |
| Star Life | 167 |
| | |
| --- | --- |
| Lifestyle and Documentaries | |
| VIA | 147 |
| Travel Channel | 179 |
| National Geographic | 181 |
| WildEarth | 183 |
| Ignition TV | 189 |
| Music | |
| kykNet Nou | 146 |
| Trace Urban | 325 |
| Trace Africa | 326 |
| Trace Gospel | 332 |
| | |
| --- | --- |
| Kiddies and Teens | |
| Boomerang | 302 |
| NickTOONS | 308 |
| ZooMoo | 314 |
| Sports | |
| SS LA LIGA | 204 |
| SS FOOTBALL | 205 |
| News and Commerce | |
| eNews Channel Africa | 403 |
| Euronews | 414 |
DStv Access Vs DStv EasyView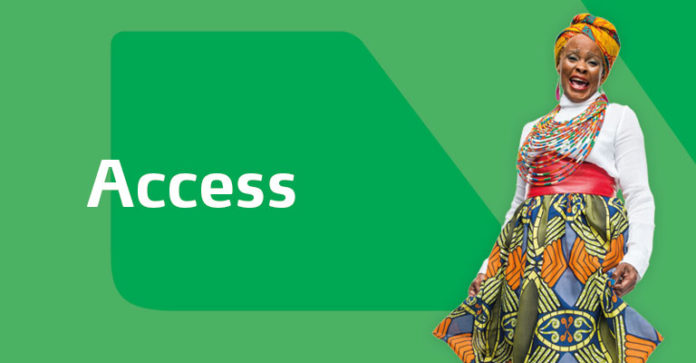 DStv Access is best described as affordable entertainment. It is a selection of local content with a handful of foreign channels thrown into the mix. Access is just a step above Easyview and as such, it has some advantages. Take a look at some of the distinguishing features that separate DStv Access from Easyview.
The Access bouquet goes for R115 while the EasyView bouquet goes for R29, hence there is a price difference of R86 between the packages.
DStv Access has 30 channels more than EasyView. This means that Access has 66 visual channels while EasyView follows closely with 36 channels.
While DStv Access boasts a total of 2 sports channels, EasyView has only 1.
DStv Access offers 10 entertainment channels while EasyView offers 4.
The Showmax discount does not apply to either of the packages, it still goes for R99 for both bouquets.
The channels below can be found on DStv Access but not on EasyView.
| | |
| --- | --- |
| Channel Name | Channel Number |
| General Entertainment and Movies | |
| DStv | 100 |
| M-Net Movies 4 | 108 |
| Telemundo | 118 |
| CBS Reality | 132 |
| Discovery TLC Entertainment | 135 |
| eMovies | 138 |
| eMovies Extra | 140 |
| kykNet Lekker | 148 |
| Africa Magic Epic | 152 |
| Mzansi Wethu | 163 |
| Mzansi Bioskop | 164 |
| | |
| --- | --- |
| News and Commerce | |
| BBC World News | 400 |
| Russia Today | 407 |
| NDTV 24×7 | 413 |
| Africanews | 417 |
| Music | |
| Channel O | 320 |
| MTV Base | 322 |
| Sound City | 327 |
| One Gospel | 331 |
| | |
| --- | --- |
| Kiddies and Teens | |
| Cartoon Network | 301 |
| Disney Junior | 309 |
| PBS Kids | 313 |
| Da Vinci | 318 |
| Lifestyle and Documentaries | |
| The Home Channel | 176 |
| Nat Geo Wild | 182 |
| Spice TV | 190 |
| Sports | |
| SS VARIETY 4 | 209 |
| TellyTrack | 249 |
| Religion | |
| Dumisa | 340 |
| Free Channel | |
| NTA i | 299 |
DStv EasyView Vs DStv Indian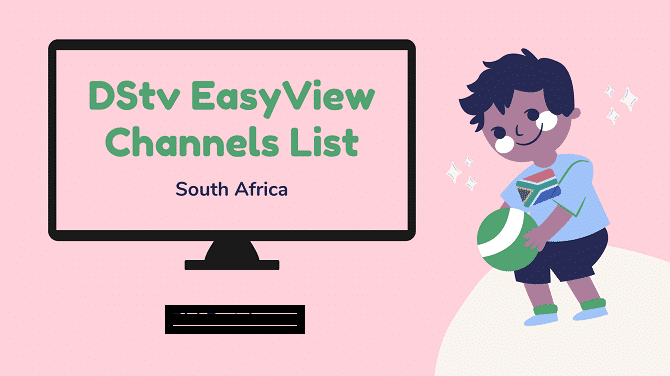 EasyView may be the most pocket-friendly bouquet one can subscribe to on DStv but it equally offers good value. As the entry package, it has been modified to provide relaxation from the hustling and bustling of everyday life.
At R29, EasyView was made to be affordable for all, irrespective of their class and earning power. Hence it differs in diverse ways from DStv Indian, starting from the fact that Indian is not a stand-alone package. Take a look at some of the other differences between them.
While EasyView has just 36 channels, Indian has much less at 25 channels only.
Their number of channels does not correspond with their prices because while EasyView costs R29, Indian costs so much more at R260.
Below is a list of the channels on DStv Easyview that are not available on DStv Indian.
| | |
| --- | --- |
| Channel Name | Channel Number |
| General Entertainment and Movies | |
| TNT Africa | 137 |
| Real Time | 155 |
| e.TV Extra | 195 |
| Religion | |
| FAITH | 341 |
| DayStar | 342 |
| TBN Africa | 343 |
| Emmanuel TV | 390 |
| | |
| --- | --- |
| News and Commerce | |
| Parliamentary Service | 408 |
| GGTN News | 409 |
| CNBC Africa | 410 |
| Business Day TV | 412 |
| Kiddies | |
| JimJam | 310 |
| eToonz | 311 |
| Music | |
| Mzansi Music | 321 |
| Foreign/Special | |
| CCTV 4 | 447 |
Everything To Know About The DStv Indian Add On
Dstv Indian is the latest addition to the list of available array of add-ons customers of DStv can choose from but it is certainly not the cheapest. The package offers a variety of channels that are suitable for anyone looking for Indian entertainment or just generally interested in learning about the Indian culture and way of life.
This package was first introduced alone until the 1st of April when it was made an add-on. This means that to enjoy DStv Indian, one needs to first be subscribed to one of the major bouquets being either Premium, Compact Plus, Compact, Family, Access, or EasyView.
The adjustment also resulted in a price decrease for DStv Indian which will now go for R260 as opposed to the initial R395 it cost as a stand-alone package. The changes were also made to increase the value viewers receive for their money.
DStv Indian is South Africa's only 24-hour Indian television entertainment package. Below is a list of the DStv Indian channels that will be added to your major bouquet if you choose to pay for the add-on.
| | |
| --- | --- |
| Channel Name | Channel Number |
| General Entertainment and Movies | |
| The Home Channel | 176 |
| People's Weather | 180 |
| Ignition Tv | 189 |
| SET Asia | 450 |
| B4U Movies | 451 |
| ZeeTV | 452 |
| Star Plus | 453 |
| Sun Tv | 454 |
| Star Vijay | 455 |
| Colors | 456 |
| SET Max | 457 |
| News and Commerce | |
| SABC News | 404 |
| Newzroom Afrika | 405 |
| Al Jazeera | 406 |
| NDTV 24×7 | 413 |
| Sports | |
| BLITZ | 200 |
| Kiddies | |
| Mindset | 319 |
| Religion | |
| iTV Networks | 347 |
| Free Channels | |
| SABC 1 | 191 |
| SABC 2 | 192 |
| SABC 3 | 193 |
| e.TV | 194 |
| Soweto TV | 251 |
| Bay TV | 260 |
| 1 KZN | 261 |
| Tshwane TV | 262 |
| Cape Town TV | 263 |
| GauTV | 265 |
| Lesotho TV | 292 |
EasyView Is The Cheapest Of The DStv Packages
Although it is not the bouquet with the least number of channels, EasyView is the cheapest available package on DStv. It was specifically designed to cater to low-income customers and people who are generally not interested in sports.
From the above, it is clear that whatever budget you are working with, a package would work perfectly for you. But that's not all, DStv has provided other methods of discount to help you maximize your gain while getting the best value for the money you pay. One of such methods is the annual payment discount.
DStv 12th Month Discount
Payment for DStv packages is done monthly, which is the easiest way for viewers to meet up with payments without a hassle. However, if you have enough money to make payments annually, you will get good value and save yourself some money. Here's how it works; you can make an annual payment for the package you choose upfront and in return, you can pay for 11 months and have DStv waive payment for the 12th month.
To further break it down, this means that if you are going for an annual payment for the Compact bouquet, for example, you will be paying R4,499 instead of R4,908. You will not just be saving yourself some money, you will also remove the hassle of trying to keep up with payments monthly to avoid being disconnected.
You Can Also Save Money Using DStv Price Lock
Because Multichoice is always thinking up new ways to make life easier for its customers, they introduced the ultimate discount contract named the DStv Price Lock. The Price Lock is a 24-month contract that viewers can enter into for discounted payments on the bouquets of their choice and freeze the package price against hikes until the duration of the contract expires. It is also an easy way to get an Explora decoder and spread the payment over 24 months to ease the burden of payment on the buyer.
The bulk price for any contract one would like to get also comes with other additions that include an Explora decoder, installation, and other offers at a discounted price. The breakdown of the prices for a price lock contract is better illustrated in the image above. However, in a situation where one already has an Explora decoder, there are contract offers for subscriptions only. Below are the major things to note about the DStv Price Lock and its benefits:
A total price lock package has a duration of 24 months
It offers a discount on the monthly bouquet payment
It is not affected by any price hike until the 24 months are over
Not all bouquets have the price lock feature
Price lock includes XtraView
You'll get 50% off Showmax
Payment can be made monthly
Terms and conditions apply
Bouquets That Don't Have The Price Lock Feature
DStv Access
DStv Easyview
DStv Indian
Requirements To Meet Before You Can Enjoy a DStv Contract
For the bulk contract that allows one to pay for their Explora decoder over a period of 24 months, customers have to meet certain conditions. This also means that multichoice conducts a credit evaluation check to see if the customer can afford the payment. Below is a list of the requirements:
The intending customer must be over 18 years of age.
Must provide a valid South African means of identification
Must be debt-free to either DStv or any financial institution
Must not be fraudulent in any way
Must have an active subscription if you are an existing customer
Does DStv Offer Any Discounts For Pensioners?
Yes, DStv offers a discount to pensioners but certain conditions have to be met first. For a while, DStv received criticisms for saying they offer a discount on bouquet prices for pensioners but failing to actually deliver. Many people voiced their disapproval about the unfair situation of explaining to their old and retired parents that the DStv discount they saw advertised does not apply to them even though they are pensioners.
In some of the answers they gave to the aggrieved parties, the franchise explained that the offer was born of a genuine willingness to give back to the older generation many of whom have been loyal customers since the business began. However, the advertised discount only applies to pensioners who are resident in a group home or a retirement village. This means that pensioners who live in their own private accommodations are not included in the offer.
They went further to say that the main reason they are unable to offer the discount to individuals outside of a retirement village is that decoders are small and easily movable, which means that there is no guarantee that only pensioners will have access to the decoders. They also explained that they chose to restrict the discount to group homes because there have been past cases where people tried to cheat the system by registering the decoder to a pensioner whereas it was not being used by any pensioner. For this reason, they offer a commercial subscription to multi-unit retirement villages as a whole. This way, actual pensioners can get their DStv services at a reduced rate.
Other Ways Pensioners Can Get a DStv Discount
If you are a pensioner and you did not meet the discount criteria above, there are other ways you can get your discount without much hassle. The DStv reward program is a good way to get the discount you want at any time. With this, one can get as much as a 20% discount on their subscription. All you have to do is sign up on the DStv rewards page on your app or online and participate in the challenges.
Once you sign up for the rewards program, you will receive stars depending on factors like:
Duration of Time you've been an Active User on DStv – if you have been a customer long enough, your stars would have piled up.
Staying Connected for up to Three Months – If you are one of those customers who do not wait to get disconnected before renewing your subscription, you get more stars.
The Package you are Subscribed to – The higher the bouquet you subscribe to, the more stars to expect.
Do you Use Other DStv Services? – Paying for Showmax, renting BoxOffice movies, using the DStv Now app, and other such services are definitely bonus points for more stars.
Basically, the number of stars you have will determine what rewards level you are at and what you can qualify for. The levels are:
Starter: 0-30 stars
Rising Star: 31-60 stars
Super Star: 61-90 stars
Legend: 91+ stars
The rewards include, but are not limited to the following:
Free package upgrades
Special birthday rewards
Uber Eats delivery and food vouchers
Rent 1, get 1 movie credits on BoxOffice
Offers on Showmax
Service vouchers to cover tech help
Winning the rewards above largely depends also on the number of stars you have.
How To Change The DStv Package You Are On
Subscribing to any of the DStv packages is not a guarantee that you must stay on the package. If for any reason you are no longer getting what you need from the bouquet you are on, it is absolutely possible to migrate to a different one. This process is called upgrading if you are moving to a higher bouquet or downgrading if you are moving to a cheaper package.
The easiest way to change the bouquet you are on is through your DStv app. When you have logged into your app, follow the steps below:
Click on view all packages
Click on your current package for the drop-down menu that says "Change package now"
Click on Change package now
Then click on the package you want to upgrade or downgrade to
Click Next to receive a confirmation prompt that shows the process was successful and your bouquet has been changed.
What Is DStv Box Office?

Contrary to what many think, the BoxOffice is not one of the DStv packages. It is an online movie rental service that allows DStv customers to rent movies that can otherwise only be found in cinemas. This feature basically provides an extensive array of hot in-demand movies as they drop and at a much cheaper price than you will find it elsewhere. What makes the deal even sweeter is the fact that the movies you will find in the BoxOffice have not been broadcast on DStv. It also keeps one updated about movies that are yet to be released with info on when to expect them.
The BoxOffice may be an additional service, but it is not available to all customers of DStv. Suffice to say there are certain conditions one would need to meet to access the movies on BoxOffice. The service is available online to everyone irrespective of whether you are a DStv customer or not. So long as you have access to a working internet connection, you can rent special movies on the BoxOffice and watch them on your phone, laptop, or other devices.
However, the pleasure of watching movies from the BoxOffice selection on your DStv decoder is not open to all subscribers. These are the conditions a DStv subscriber must meet to have access to the BoxOffice:
An Explora Decoder
An Active PVR Subscription
Subscription to either Compact, Compact Plus, or Premium bouquet.
Here's How BoxOffice Works
With your Explorer decoder, you have a selection of 20 BoxOffice movies to choose from. If you pay for and rent a movie, it will be available for your viewing pleasure for 48-hours within which you can watch it as many times as you please.
When the rental period has expired, you will no longer have access to the movie. Although you need an active PVR subscription, you cannot record a BoxOffice movie while you are watching it. On the plus side, however, BoxOffice has a download option that you can subscribe to. When you download a BoxOffice movie, you will have access to it for 30 days after which, you will need to rent or download it again.
The cost of renting a movie on BoxOffice has risen steadily over the years, Right now, it costs R40 to rent a movie from BoxOffice.
How to Sign Up For DStv BoxOffice
If you have met the three conditions above for watching BoxOffice rentals on your decoder, you are some steps and a few bucks away from enjoying the best movies of the moment. Follow the guidelines below to sign up for BoxOffice:
On your Explora remote, press the BoxOffice button to access the menu
You can find the WAP functionality from bo.dstv.com
Select Register
Input your on-screen smartcard number
Choose your country code
Input your phone number
Press submit
Once you have completed the steps above, you will receive a confirmation message that says your sign-up was successful. Next, if you have more than one mobile number you want to link to your BoxOffice, you can do this by reaching out to the BoxOffice Contact Centre on +26 461 270 5222. Remember that this should be done by the account holder and from the phone number already linked to the account.
Note that it is important to link the numbers you intend to use because rental orders will not be processed unless they are coming from linked cell numbers. Also, a one-time registration serves for those who have more than one Explora PVR decoder on their account.
Follow These 10 Easy Steps To Rent a BoxOffice Movie
To rent a movie from BoxOffice on your Explorer decoder, follow the steps below:
Step 1: Press the green button on your explorer remote to get to the BoxOffice menu
Step 2: Choose the movie you would like to watch and press ok to rent it, press okay again on Rent Now (your first movie is on the house)
Step 3: Accept the terms and Conditions
Step 4: Choose your preferred payment option (BoxOffice Account or other)
Step 5: Access the WAP Functionality from bo.dstv.com
Step 6: Choose the option for Rental
Step 7: Input your on-screen rental code
Step 8: Choose your country code
Step 9: Input your phone number
Step 10: Press Submit
Within a few minutes, after you send in your rental request, you'll receive a confirmation SMS on your phone number after which you can watch the movie. You will also get an on-screen confirmation.
Box Office Has Two Payment Options
Paying for your BoxOffice rental is just as easy as paying for your normal DStv Packages. There are two ways you can do it.
First Payment Option: BoxOffice Account
You can pay for your movie rental through your BoxOffice account. To do this, you will need to deposit some funds into the account the same way you pay for the bouquet you are subscribed to. This way, you will have funds readily available whenever you are ready to rent. For every movie you rent, the cost will be subtracted from your available BoxOffice balance.
Second Payment Option: Others
The second payment option you will find is Others. If you choose this option, it will present you with the mobile wallet feature that allows customers to use funds from their wallets to rent movies.
DStv Free Channels
At the height of the covid-19 pandemic in 2020 and because the demand for DStv services increased a whole lot, Multichoice offered up 16 channels for free use to both DStv and non-DStv subscribers. The channels were a mix of educational, news, gospel, and entertainment content to help students with fresh content of tutor time while keeping their parents entertained.
For educational purposes, the Mindset PoP channel offers programs that cover General Education and Training (GET), Early Childhood Development (ECD), as well as a key focus on the Grade 4 – 9 curriculums.
While the lockdown lasted and schools were shut down, the Mindset PoP channel broadcast six hours of daily live lessons that were based on the South African Curriculum Assessment Policy Statements (CAPS) and are also to the Cambridge curriculum. Since teachers were not hands-on with the students, a website was set up where parents could download worksheets and information sheets to work through with teachers. The free channels include:
SABC News
BBC World News
Newzroom Afrika
CNN
Al Jazeera
Sky News
Euronews Now
eNCA
Africanews
People's Weather
 Mindset PoP
PBS Kids
Channel O
TBN
SuperSport Play
DStv
You Can Also Enjoy More Channels For Free on The DStv Now App
Besides the free channels available on the decoder, one can also watch paid DStv packages for free on the DStv Now app. The other major advantage of the app is that you don't have to rush home for scheduled shows or miss your favorite shows because the DStv Now app allows you to watch your shows from the comfort of your phone or laptop wherever you are. To enjoy the above, you will need the following things:
A smartphone, laptop, or other compatible mobile devices
Download the DStv Now app
A Connect ID
An Internet connection
An active DStv subscription (or a friend with an active subscription)
All you have to do is download the app on your device of choice, create a Connect ID which you can use to login to your online account and once that is done, you can watch any channel of your choice. The 16 free channels available on the decoder can also be watched for free on the app.
Although the DStv Now app is available on mobile phones and computers, there are still certain devices it does not work on. To avoid the stress of going back and forth, here is a list of devices that are compatible for easy use of the DStv Now app:
iPhones – iOS 9 and higher versions
iOS 9 and higher version of iPads
iPod – iOS 9 and higher versions
Android phones – version 4.1 and above
Tablets – version 4.1 and above
Mac Computer over a web browser or MacBook
Android TV devices – version 4.1 and above