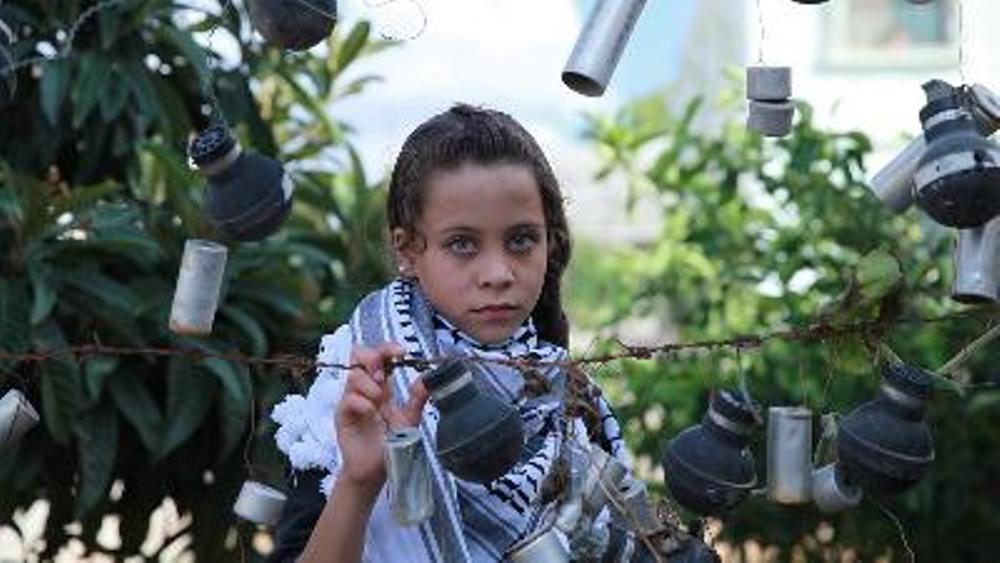 Palestinian youngster Janna Jihad Ayya who just turned 10 this month, proudly counts herself as one of the youngest journalists in the world today.
Janna resides in the village of Nabi Saleh in the occupied West Bank where she joins other local children as they regularly participate in demonstrations against the Israeli occupation.
See Also: Amazing Results As Prisoners Turn Into Mandela KnitWits
The young journalist started her career at the early age of 7 by making videos and keeping records of what was happening in her village. She was inspired by the fact that the world is not getting enough information from her country because journalists could not reach most part of it.
"Not a lot of journalists are sending our message from Palestine to the world, so I thought, 'why not send my message … and show them what is happening in my village'," Janna told Al Jazeera.
Another source of her inspiration sprouted through her uncle, Bilal Tamimi who is a photographer that took pains to document the violence of Israeli soldiers in Nabi Saleh.
Janna already sees herself making a career out her passion for journalism.
"I talk about what is happening," Janna said. "I see an occupation, soldiers, cannons and police. They do a lot of things to make us go from our land."
The tragic deaths of her cousin, Mustafa Tamimi who was killed by a gas canister, and another uncle, Rushdie Tamimi who took a bullet in his kidney triggered the zeal to start documenting everything that was happening in her village.
Janna has reached out to many places with her work, travelling with her family and using her mother's iPhone to capture the moment while moving through Jerusalem, Hebron, Nablus and Jordan.
The young journalist has been able to capture people being detained unlawfully or otherwise at checkpoints, protest marches and violent actions against Palestinian children.
Being a child worked to her advantage over adult reporters because nobody takes notice of her presence. "The soldiers catch the big journalists and take their cameras."
She delivers her reports in Arabic and English and floods her Facebook page with pictures and videos of her participation in protests. As one of the youngest journalists in the world, Janna has attracted more than 22 000 followers on her page.
See Also: 105-Year-Old Zondi Receives A Shocking Surprise From Human Settlements
"My camera is my gun," Janna explains proudly. "The camera is stronger than the gun … I can send my message to small people, and they can send it to others."
Meanwhile, her mother Nawal Tamimi has mixed feelings about the part her daughter has chosen as she says she is both scared for and proud of her young daughter.
"I am proud of my daughter because as a child, she tells her message to the world. She shares her fears, what she feels, and the problems of attending school," Nawal said.
At the same time, she expresses her fears "But I am scared for her, when the army comes in the middle of the night and tear-gases our house, and we wake up in smoke … They attack our people who demonstrate against the settlers and the Israeli occupation."
Already tagged one of the youngest journalists in the world, Janna has even bigger dreams as she aspires to work for CNN or Fox News "they do not talk about Palestine, and I want to make reports on Palestine".