If you were around in the early 1990s, you would agree that Emzini Wezinsizwa was one of the people's favorite television shows at the time. The show is a situation comedy that was created by Pixley Muziwakhe and Shabangu, running from 1994 to 2004 for 30 minutes on SABC 1.
Emzini Wezinsizwa was shot at Johannesburg and Mamelodi Hostels and distributed by the South African Broadcasting Corporation. The comedy show began with five South African comic actors who effortlessly won the attention and admiration of thousands of viewers through their roles.
Emzini Wezinsizwa Taught Us Great Lessons Through Heavy Humor
Emzini Wezinsizwa was a groundbreaking comedy that chronicled the lives and antics of five men who moved to the city of Johannesburg to earn a living. The most interesting thing about their journey was that they ended living in Room 8 of the hostel compound they moved into.
Room 8 in that compound was a popular and controversial apartment. So, on several occasions, these men were caught getting involved in all kinds of mischiefs, thereby violating the rules and regulations of the hostel.
Emzini Wezinsizwa occupies a special place in South African TV show history. The situation comedy was brought to life through the actors Roland Mqwebu, Jabulani Nkosi, Jerry Phele, Shadrack Ngema, and Vusi Thanda while others joined subsequently.
At some point three of the main actors were fired for allegedly being rebellious. Upon their replacement, a lot of South Africans expressed displeasure over the replacement of the original actors with new faces. The sitcom was all shades of creativity, a show that kept viewers (especially comedy lovers) glued to their screens for years.
The show originally aired in over four languages namely Zulu, Fanagalo, Sesotho, English, and Xhosa. Seasons 1 to 9 of the show were produced by Joe Seakatsie Productions while the trio – Sydney Sipho Shabangu, Pixley Muziwakhe, and Shabangu were the directors.
Emzini Wezinsizwa Actors And Cast Members
1. Roland Mqwebu
Role: James Mkhize Khabazela, Gubhela kaMavovo
Born: January 16, 1941
Died: August 28, 2015
Cast Type: Main
Number of Episodes: Season 1 – 8
Other Notable Works: Diamante sir Gefahrlich (1965), uDeliwe (1976) and Shaka Zulu (1986)
Occupation: Actor, musician, businessman, director
Music Highlight: Roland Mqwebu performed as a backup singer for KwaZulu-Natal-born singer Zibokwakhe Mnyandu (professionally known as Phuzekhemisi)
Roland Mqwebu played the role of James Khabazela, an interesting barber from Mtubatuba, a polygamous tribal chief, as well as a Zulu-speaking boom gate watchman. Though he took part in a couple of local productions at the beginning of his career, it was through his character James that the public came to know more about him.
Apart from earning immense public recognition on the show, his success paved way for more roles, as well as an enviable career breakthrough. The actor's time in the entertainment industry spanned over five decades, precisely from the 1960s to 2015.
Born Roland Bantubonke Mqwebu, he hails from Inanda, where he was born on the 16th day of January 1941. He lived in Belleview Gardens in Durban with his family until 28th August 2015 when he died of Kidney failure at Ethekwini Heart Hospital and Heart Centre, Durban.
He's survived by his wife Pinky Mqwebu and four children.
2. Jabulani Nkosi
Role: Benson Chirwali
Born: August 12, 1963
Age: 60

Cast Type: Main
Number of Episodes: Season 1 – 8
Occupation: Actor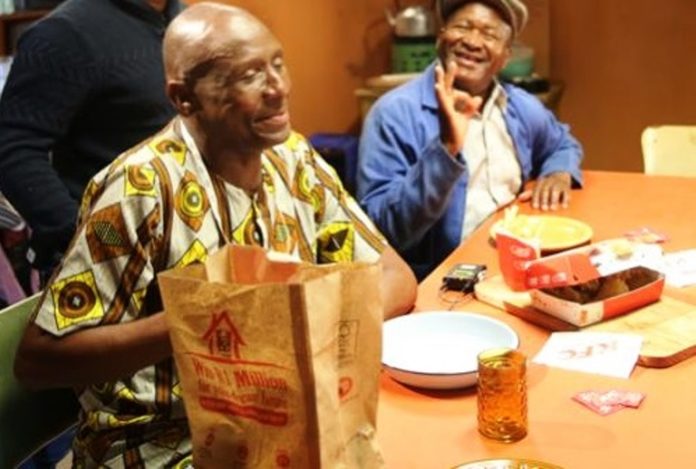 Benson, in Emzini Wezinsizwa, is a Fanagalo-speaking tailor from Blantyre, Malawi. He was one of the five men who moved to a hostel in Johannesburg to earn a living. He is a great actor and as expected, he lived to people's expectations on the sitcom. He truly did a great job which is the reason he amassed so many fans during his active days.
Not much is known about Nkosi's personal life outside of the entertainment industry. Career-wise, he is believed to have quietly retired after the end of the show as he has never been in the news for appearing in local production for years.
Born on 12th August 1963, the actor was married to a Tsonga-born actress called Dieketseng Mnisi. She is popularly known for portraying Mrs. Seakamela on Skeem Saam. Their marriage reportedly lasted for 22 years before it crashed like a pack of cards in the year 2015. The two had two kids together and have been friends for their sake.
Benson has been living a quiet life since he left the spotlight as an actor. It's unclear what he's been up to currently.
3. Jerry Phele
Role: Thabang Mofokeng
Born: July 1, 1965
Age: 58 years old
Cast Type: Main
Number of Episodes: Season 1 – 8
Other Notable Works: Abomama, Skiwzas, The Throne
Occupation: Actor, politician
The character, Thabang Mofokeng, was brought to life by Jerry Phele. Mofokeng was a native of Phuthaditjhaba Qwaqwa in the Free State who was known for being an impulsive gambler. Sesotho-speaking Thabang was also unemployed and a ladies' man as well.
Jerry Phele has been a great actor even before his appearance on Emzini Wezinsizwa, so it came as no surprise that he did a good job portraying his character on the show. He was one of the people that made people fall in love with Emzini.
Born in Sotho on July 1, 1965, Phele took a break after Emzini for many years and made a comeback with the TV series Abomama. He made appearances alongside notable South African actors, including Joyce Skefu, Nokuthula Ledwaba, Kenneth Nkosi, and Don Mlangeni Nawa.
Besides acting, Phele is a recognizable face in the political world. He was a candidate for the African Content Movement in the 2019 South African general election. He is married to Sesinyane and they share three kids named Kgaogelo, Ntshepe, and Lesedi.
No one knows what exactly this great actor is up now. It's been a long time he appeared on our screen and information about his political career is shrouded in mystery.
4. Shadrack Ngema
Role: Magubane
Born: October 5, 1950
Died: December 5, 2015
Cast Type: Main
Number of Episodes: Season 1 – 9
Other Notable Work: Scandal!
Occupation: Actor, Sports commentator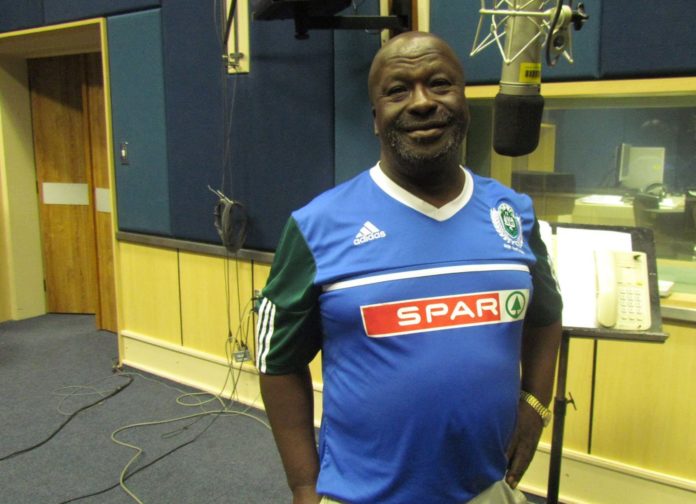 Shadrack portrayed the character Magubane, a Zulu-speaking Post Office messenger and iNyanga (resident traditional healer) from KwaMaphumulo. Like the other actors discussed above, his performance on the show was exceptional. He was able to flow with other actors and also bring his character to life effortlessly.
Ngema died on the 5th of December 2015 of a heart condition. Prior to his death, he served as the radio and TV commentator on football, boxing, horse racing on SABC. He also appeared briefly on the TV series Scandal! and was a driver at SABC from 1997 to 2013.
Not much is known about the family life of the KwaZulu-Natal-born actor. However, one of those that survived him is his son Dumisani Ngema. There is no information about his wife and other members of his family.
5. Vusi Thanda
Role: Moses Tshawe
Age: 60 years old
Cast Type: Main
Number of Episodes: Season 1 – 9
Occupation: Actor
Others Notable Work: Ikhaya Labadala, The Queen
No one else could have played the character Moses Tshawe better than Vusi Thanda. The actor, through the role, proved that he is really blessed with acting talent and the ability to put it into good use. Vusi's character, Tshawe, is a Xhosa–speaking construction site foreman who hails from Mthatha. He was instrumental in the success of the show generally.
Like most of his colleagues, Thanda left the spotlight at the end of the show for a long time and made a return after he bagged the role of Mzoxolo on the TV series, The Queen. In May 2021, he was unveiled as one of the actors in the series, Ikhaya Labadala alongside his Emzini Wezinsizwa co-star Jerry Phele.
There is no information about his family background and personal life.
6. Nyembezi Kunene
Role: Mchunu
Born: 1958
Died: June 4, 2016
Cast Type: Supporting
Number of Episodes: Unavailable
Other Notable Work: Generations, Soweto Green, Isibaya
Occupation: Actor, director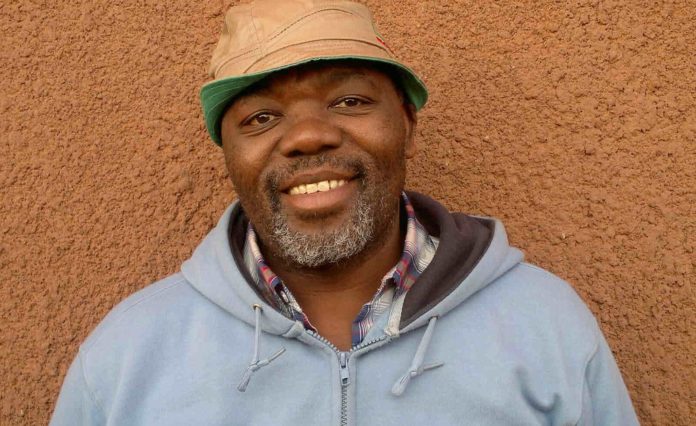 Nyembezi Kunene was already into acting before joining other actors on Emzini Wezinsizwa as the character Mchunu, a senior hostel security guard. Mchunu was also called the clan name Macingwana on the show.
Kunene, being a talented actor, did a fantastic job on the TV series. He was not just able to flow with other actors but also solidify his status as one of the hotly sought-after actors at the time.
Apart from the projects mentioned above, other prominent TV works he featured in include but are not limited to Gaz'lam, Intersexions, Like Father Like Son, It's Complicated, Mfolozi Street, Mzansi Love, Soul City, Umlilo, Abo Mzala, Single Guys, isiBaya, Ring of Lies and Scandal!. He always won the heart of viewers through his performances in all the TV projects he took part in.
The actor earned so much respect both within and outside of the industry from his colleagues, filmmakers, and fans. He was indeed a household name and a force many reckoned with. Kunene earned a nomination for his work on the project Family Bonds for a South African Film and Television Award (SAFTA) as Best Director in a TV Comedy.
He sadly passed away after a long battle with diabetes on the 4th of June 2016 at the Lesedi Hospital in Soweto.
7. Bafana Mlangeni
Role: Sibeko
Born: 1967
Died: July 11, 2015
Cast Type: Supporting
Number of Episodes: Unavailable
Occupation: Actor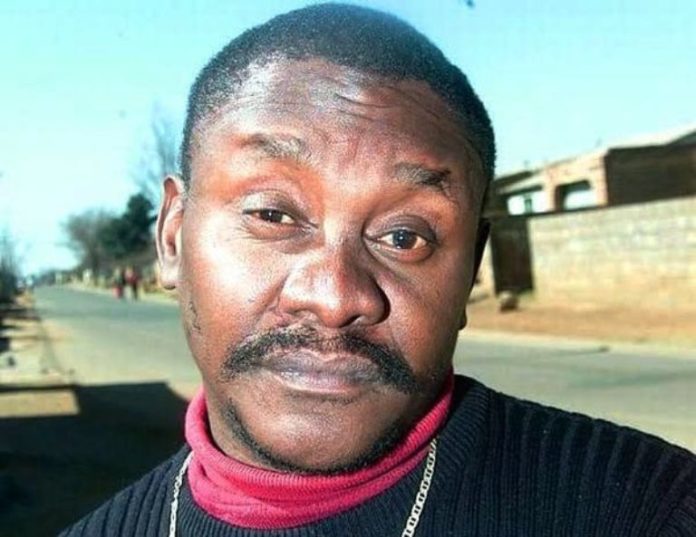 Bafana was naturally born to entertain and make people laugh. So, when he bagged the role of Sibeko, a rude, rowdy drunkard and spy in the comedy sitcom, he didn't stress himself to bring his character to life. He was indeed a funny man who cracked jokes even in the middle of quarrels, according to his wife. In essence, his performance was top-notch and he was greatly loved by viewers of the show for being skilled and creative in his performance.
Emzini Wenzisizwa is Mlangeni's only known TV project in the South African entertainment industry. The actor lost the battle to diabetes on July 11, 2015, at Bheki Mlangeni Hospital in Soweto. He left behind five kids who he had with his wife, Maki Mlangeni. They spent 12 years together before his demise.
8. Washington Sixolo
Role: Jwara
Born: 1934
Died: June 4, 2017
Cast Type: Supporting
Number of Episodes: Unavailable
Other Notable Work: Shaka Zulu, Ernest Goes To Africa, Who Am I?
Occupation: Actor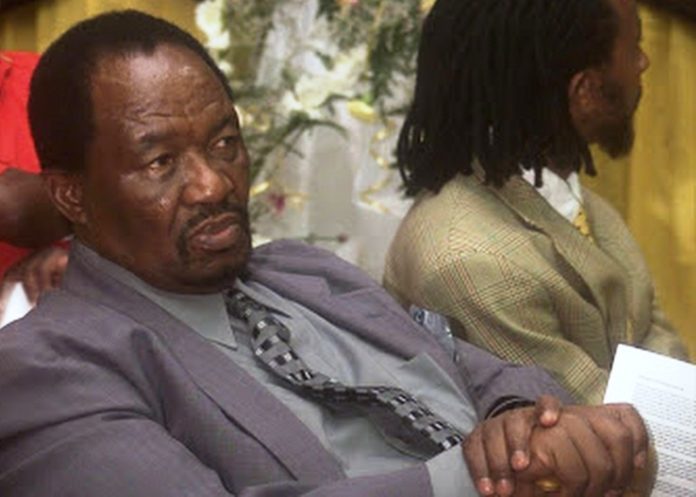 Sixolo played Jwara on the show and as expected, he did a great job from start to finish. Born in Springs on the East Rand in 1934, he launched his professional acting career in the late 1970s and later won a Tonight Acting Award in 1983.
He starred in several hit TV series, including Shaka Zulu as Bhebhe and in actor Jackie Chan's action film, Who Am I?. He died at the age of 83 at Chris Hani Baragwanath Hospital in Soweto, on 4th June 2017, after suffering from several illnesses. He left behind his wife and children, who were with him on the day he drew his last breath.
His kids described him as a loving father and an amazing husband to their mom. Sixolo is best remembered for his role in Emzini Wenzisizwa regardless of the fact that he appeared in several other prominent TV and film projects.
9. Maxwell Mlilo
Role: Ngconde
Born: 1960
Place of birth: Mqanduli, Eastern Cape, South Africa
Died: June 22, 2006
Cast Type: Supporting
Number of Episodes: Unavailable
Occupation: Actor
Other Notable Works: Home Affair, Generations, Tsha Tsha
Maxwell portrayed Tshawe's relative and best friend, Ngconde. Being a veteran actor, Mlilo invested his expertise and experience in the portrayal of his character and everything panned out just fine.
Unfortunately, he didn't get to take part in numerous local productions like some of his colleagues. He seemed to have left the spotlight after investing his time and energy in a couple of shows. Some of the projects he featured in include the South African soap opera Generations, and local dramas like Tsha Tsha and Home Affair.
The actor was born in the year 1960 in Mqanduli, Eastern Cape, South Africa. However, his exact date of birth is not known. Also, there is no ready information on his family background and personal life.
Maxwell drew his last breath on the 22nd day of June 2006 after battling diabetes for a long time. He was just 48 years old when he died, leaving behind his family. Though he was part of about four projects in the TV industry in his lifetime, it was his role as Ngconde that skyrocketed him to prominence and brought him close to well-known industry personalities.