Amor Vittone (born March 16, 1972, Age: 51 years old) is  a South African singer, choreographer, MC, motivational speaker, and actress known for several things, including winning the South African Modern and Tap Dance Championships consecutively for seven years
Amor Vittone found herself to be the subject of many headlines following the death of her ex-husband, South African rugby union player, Joost Van Der Westhuizen, in 2017. With her emotional tribute to Joost, Vittone became a subject of many more headlines in the days following Joost's passing. With that in mind, here are a few facts about the South African singer.
Summary of Amor Vittone's Biography
Full name: Amor Ines Vittone
Gender: Female
Date of birth: March 16, 1972
Place of Birth: Johannesburg, Gauteng Province, South Africa
Amor Vittone's Age: 51 years old
Ethnicity: White
Nationality: South African
Zodiac Sign: Pisces
Sexual Orientation: Straight
Marital Status: Divorced
Amor Vittone's Ex Husband:

Joost van der Westhuizen (m. 2002–2017)

Amor Vittone's Children: Jordan and Kylie
Parents: Dario Vittone
Famous for: winning the South African Modern and Tap Dance Championships consecutively for seven years
Amor Vittone's Instagram: amor.vittone
Twitter: @amor_vittone
Biography
Amor Vittone was born as Amor Ines Vittone on the 16th of March, 1972 in Johannesburg, Gauteng Province, South Africa, where she grew up and went to school.
Ms. Vittone excelled both academically and in sports while in school. Having been an outstanding sports star, she was made the head girl at her high school. After completing her secondary school education, Vittone went on to attend the Rand Afrikaans University where she graduated with an Honors degree (cum laude) in Communication.
Amor Vittone's Early Career
While attending University, Vittone contested and was crowned Miss Johannesburg. She also won the South African Modern and Tap Dance Championships for seven years in a row. The multi-talented star, later on, tried her hand in theatre arts and joined the cast of Girl Talk as well as West Side Story in the State Theatre in Pretoria.
Due to her ever increasing popularity and success on the big stage, Amor Vittone has appeared on the cover of several South African magazines. They include Marie Claire, Vroue Keur, De Kat, Tydskrif Rapport, Sunday Times Magazine, Finesse, Directions, FHM, Keur, Insig, You Fair Lady, Longevity and many more.
As a television host, Amor Vittone has also appeared on a number of shows from as early as 1993; some of which include M-net's Spot on, Junior Topsport, Road To Riches, ABSA Game Show, Legkaart Bonanza, Mainly For Men and Verimark Quiz Show.
Presently, she is a choreographer, MC, motivational speaker, and singer.
See Also: South Africa's Richest Celebs: Here's Who Tops The List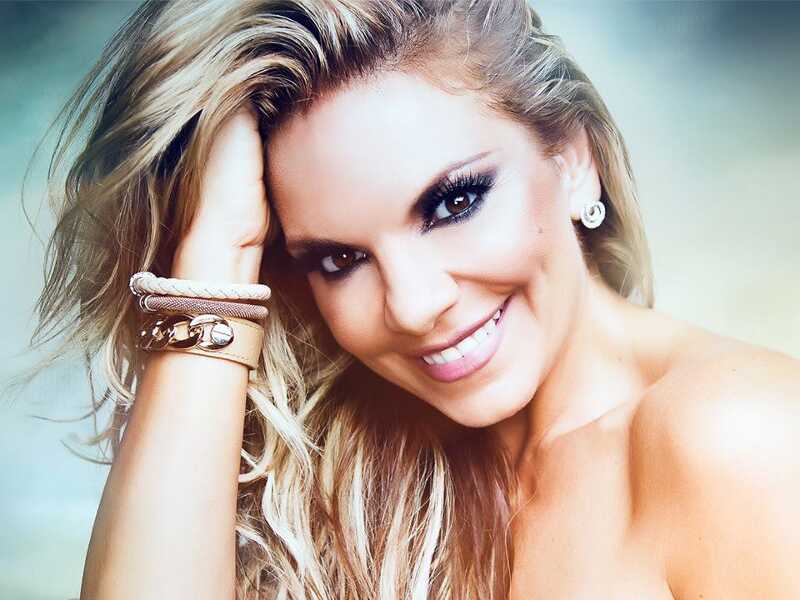 Her Music Career
Amor Vittone has been a highly successful English and Afrikaans artist since the release of her first album, Wild Cherry Kisses in 1998. This was succeeded with the release of Dance In Colours and the release of Young Forever. In 2005, she released her self-titled Amor with Gallo Music Record Company. In the following year, she released her first Afrikaans album, Voluit with Select Music, which is arguably her most successful album to date.
Voluit
Voluit reached gold status in just 6 months and Amor was nominated for a South African Music Award in the Beste Afrikaanse Pop Album category and was the only female to be nominated in the category. The album did so well that Voluit Lewe's music video received an award for the best Afrikaans DVD in 2007 at the Afrikaans Music Awards. She was also nominated for 'Hottest SA Artist' in 2007.
The success continued with Amor being nominated for the best female artist of 2007 at the Vonk Afrikaans Music Awards. She was also nominated for the favourite female artist and favourite song of the year at the "Huisgenoot Tempo-toekennings". Amor released Glo altyd aan more in 2009. Presently, she is with Maroela Music recording her next album.
Her other Albums include Surrender, This Was Then: Amor Greatest Hits, Grootste Treffers, Die Tyd is Nou.
Family (Husband, Divorce, and Children)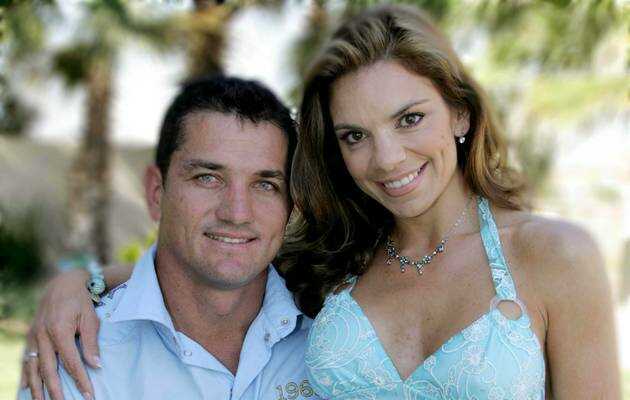 Amor Vittone married rugby player, Joost Van der Westhuizen, in October 2002. The couple had two children together – a boy, Jordan, and a girl, Kylie, before they chose to separate in 2008.
Controversy
Joost Van Der Westhuizen passed away on the 6th of February, 2017. Since his death, Vittone and her late estranged husband's family have been at loggerheads over his will.
His family produced a new will, which was supposedly drawn up when the star was too sick to sign it himself, to contest his initial will, which apparently left his estate to Amor and their children.
The second will was however declared invalid by the Master of the High Court, putting the first one into effect and leaving the Van der Westhuizen family with no option but to withdraw its request to declare an unsigned will as valid.
Amor Vittone has gone ahead to reveal that she plans to write a book where she'll open up about her dispute with the Van der Westhuizen family over his will. She explained that her desire to do so comes from her being tired of being "painted as a bad person and a deadbeat mother".