In 2020, Letoya Makhene joined the long list of South African celebrities that came out as gay also to declare her sexuality. Many found her case fascinating, although not strange because she had always been associated with men in the past. She was first married to a man known as Privilege Mangezi. Less than a decade after and three children to show, the marriage came to an end with reports of domestic abuse among the reasons behind the divorce.
The actress would go into yet another relationship that failed before discovering she was a lesbian. Since then, she has already married her partner, and they seem to be living happily.
Quick Profile of Letoya Makhene
Full name: Letoya Makhene
Age: 39 Years Old
Career: Singer and actress
Husband: Privilege Mangezi (divorced)
Partner: Lebo Keswa
Kids: 4 (including Nubia, Tadiwa, and Tamuda)
Letoya Makhene and Privilege Mangezi Were Married For 9 Years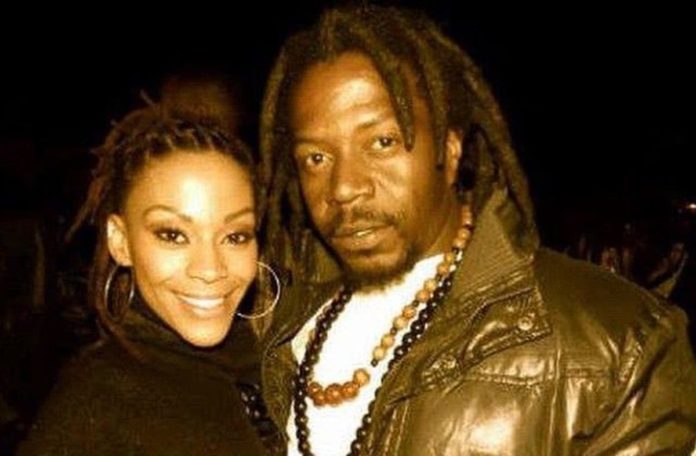 There was not much reported about the relationship and marriage between the actress and her husband, who was a Zimbabwean. It is a known fact that they were married for close to 10 years before the union finally came to an end, but details such as when and how they met and their marriage were never revealed to the public.
For a better period of their marriage, everything was normal, and according to the actress, they enjoyed love and bliss. However, everything started to change for them when her husband lost his job due to immigration issues.
She had no problem taking care of the bills and providing for the family. Still, she alleged that Mangezi got so insecure and frustrated, and he decided to throw out all his frustrations on her physically.
The Marriage Ended Due To Domestic Abuse
After her husband lost his job and got insecure because she provided for the family, the couple soon started arguing needlessly over little things. Soon afterward, the actress revealed that her husband started beating her. She suffered abuse at the hands of her husband for a few years, which caused her to fear him and lose confidence in herself.
Letoya Makhene was very traumatized that she found it hard looking at people in the eyes when they were talking to her. The idea of leaving her husband did not come to her at first until one day when she was consulting with a sick man, and Privilege burst in demanding to speak with her immediately. He refused to allow her to finish what she was doing. He also abused her when she was 7 months pregnant with their daughter.
Letoya got fed up with the treatment she was getting from the man she was married to at the time, and she consulted an attorney to fast-track their divorce so that no member of their family would talk her out of it. She made it clear that there was a case of infidelity on her part at a point in their relationship where she had an affair with a man who made her feel good about herself. She did not hide the affair from her husband, who forgave her, and they tried to work on the marriage again. However, it was the abuse that she later suffered from him that finally buried the marriage.
The Marriage Produced Three Children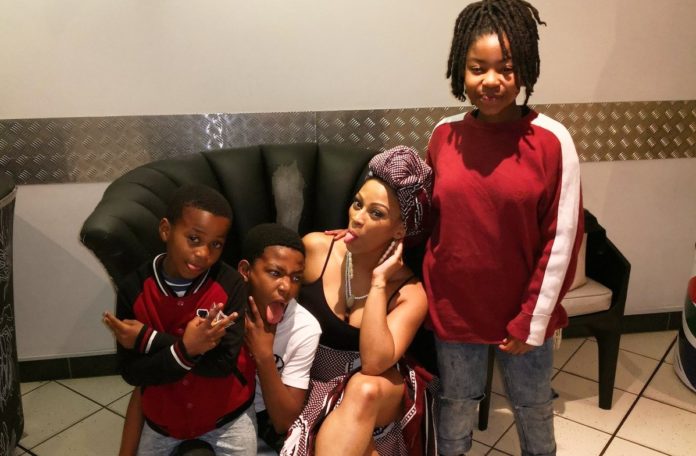 Even though the marriage was chaotic at a later stage before it came to an end, it was still blessed with three children; Nubia, Tadiwa, and Tamuda. Details about the children, such as their dates of birth and education, have not been revealed.
Also, since the end of the marriage, the kids seem to be with their mother, but it is unknown if they have a relationship with their father and if he is still in the country or left for his home country.
She Got Into Another Failed Relationship Before Coming Out As A Lesbian
After the marriage came to an end, the actress decided to get into yet another relationship with a man known as Tshepo Leeuw. She revealed her boyfriend on social media, where she confirmed he was her lover and the father of her fourth child. Although sources claimed that they started dating in 2016, others claimed it was before then. Nonetheless, it was in 2017 that she revealed him to her fans and followers.
When she shared pictures of her pregnancy, she revealed marriage plans somewhere in the tube, but the pregnancy was not something they were expecting. In 2019, they seemed to be very much in love after she shared pictures with him having a holiday at Magaliesburg. Many believed that this was the relationship that might likely work for the actress after her failed marriage.
By 2020, the actress left everyone with mouths open when she came out to reveal that she was now a lesbian. There were rumors before then that she was in a relationship with another woman and so her revelation on social media came only as a confirmation. She shared a photo of Sunday World headline "Letoya Lesbian Lover Revealed," where she added the caption that it was only a matter of time before the world knew about them. She revealed her partner as a businesswoman, Lebo Keswa.
Letoya Makhene and Lebo Keswa Have Since Tied The Knot
Finally burying the past she had with her former husband, past failed relationship, and looking into the future with her new lover, the actress has already started a family with Keswa. It all began with Lebo going on a knee to propose to Letoya not long after the actress came out of the closet.
Lebo romantically proposed to the actress when she took her on a hot balloon air ride. When they were a little up in the air, a banner spread with the words, Letoya, will you marry me. The actress fought back the tears as she accepted the proposal of her lover.
Two months after the proposal in October 2020, the couple got married on December 22. The traditional event was witnessed by the couple's friends and close family members. The event took place at Moletsane Sports Complex in Soweto.
She Chose Lebo Keswa Because She Is Great In Bed
Letoya Makhene did not make it a secret when she revealed the simple reason why she chose to go with her partner, and that is because Lebo is great in bed. The actress, who seemed to be getting too many questions about why she decided to go with her partner, made it clear that she would provide an answer for the last time.
The Legacy actress took to social media to set the records straight, especially those who wanted to know what she found too special about her partner to go with her over a man. Her revelation naturally set the social media abuzz, with those out to attack her sparing no ammunition. Nonetheless, she made it clear that she was already prepared for any backlash she knew would come her way. Lebo has also made it a habit to gush over her partner in the same way that the former is also doing on social media.